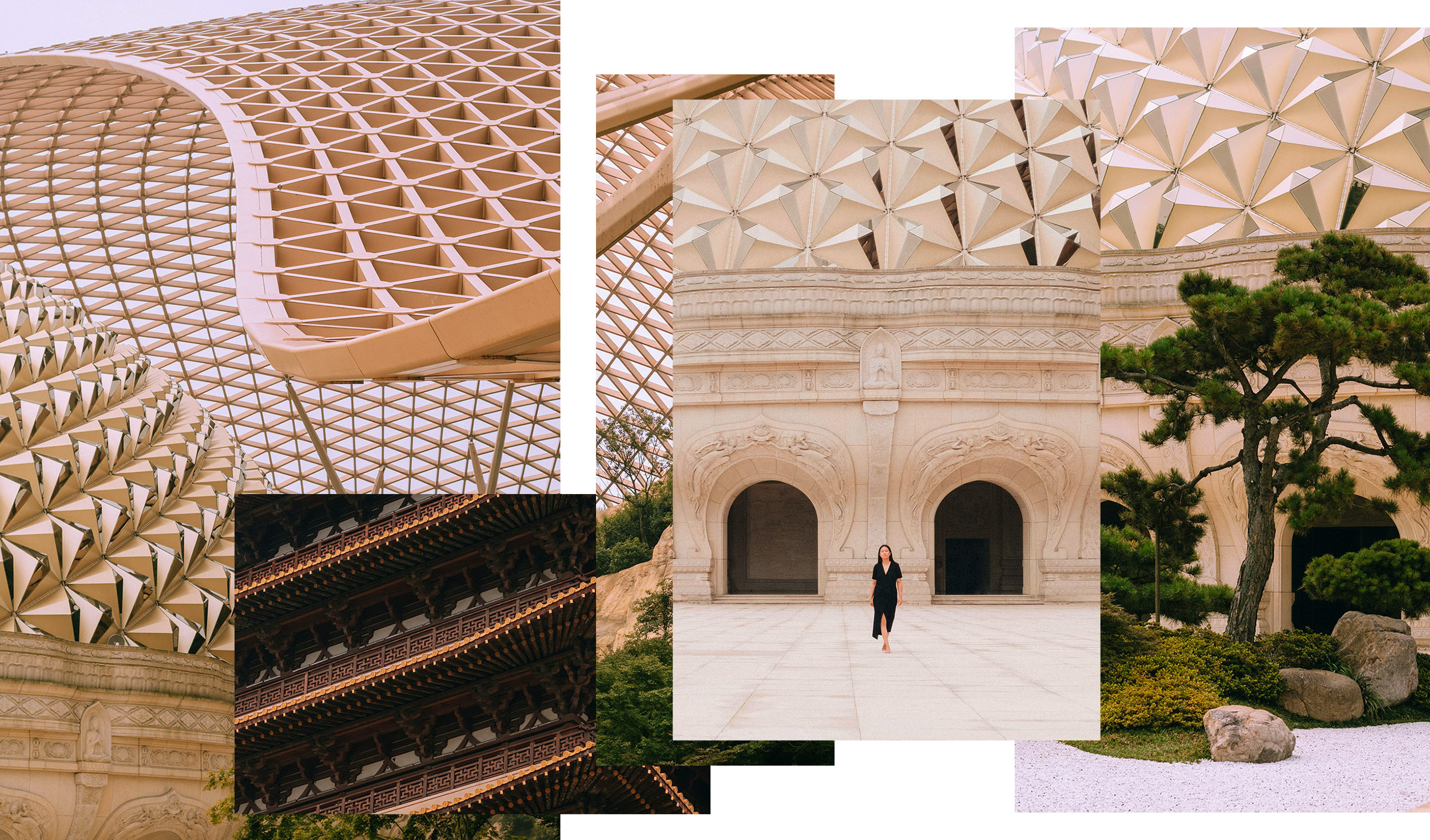 ---
Nanjing 南京 war 1927–1949 Hauptstadt der Republik China und gehört deswegen auch zu einen der wichtigsten kulturellen und politischen Zentren mit langer Geschichte. Die heutige Hauptstadt der Jiangsu Provinz, hat mich aber durch eines der neueren Kulturpunkte in den Bann gezogen: Das Usnisa Palace auf dem Niushou Mountain (牛首山, "Büffelkopf Berg") ist einer der wohl beeindruckendsten buddhistischen Paläste, die ich je gesehen habe.
Der Niushou Mountain Cultural Scenic Park Area misst ca. 80 Hektar und begeistert vor allem Naturliebhaber mit seinen Hügeln, ruhigen Seen sowie unendlich vielen Wäldern. Zwar ist es ein künstlich angelegter Park, doch Nanjing's moderner Versuch, Jahrtausend alte Religion näher zu kommen wurde hier wohl bis zur Perfektion umgesetzt, dass es gar schon übersinnlich wirkt. Nachdem man mit dem Bus an einigen Seen, Klostern und Parks vorbeigefahren ist, kommt man zum Usnisa Palace. Mehr als nur ein Tempel ist, wie der Name schon sagt, mit seinen 136,000 m² Fläche, ein Fest fürs Auge und ein wahrer Palast. In der Mitte, der Lotus Thron umgeben von Hügel und eingemeißelten buddhistischen Figuren und Geschichten. Es ist überdacht von einem netzähnlichen Konstrukt aus Stein und es fühlte sich an, als wäre man ins Nirwana eingetreten. Die Schönheit steckt nicht nur im Gesamtbild, sondern auch in den Details, wie Säulen, Zäunen bis hinzu Türklinken.
Usnisa Palace besteht aus insgesamt 9 Stockwerken, davon sind 6 im Untergrund und hinter diesem Architektur-Traum verbirgt sich im Inneren auch unbezahlbares historisches Artefakt. Einige Jahre zuvor fand man in einer kleinen Steintruhe unter einem buddhistischen Tempel in Nanjing einen partiellen Schädelknochen von Buddha, genau, DER Siddhartha Gautama. So wurde auch das Projekt Usnisa Palace von der lokalen Regierung als auch der Buddhist Association of China ins Leben gerufen und ist nach drei Jahren Bauzeit, seit 2015 für die Öffentlichkeit zugängig.
Mehr Informationen zu Usnisa Palace als auch dem Niushou Mountain Cultural Tourist Zone gibt es hier.
---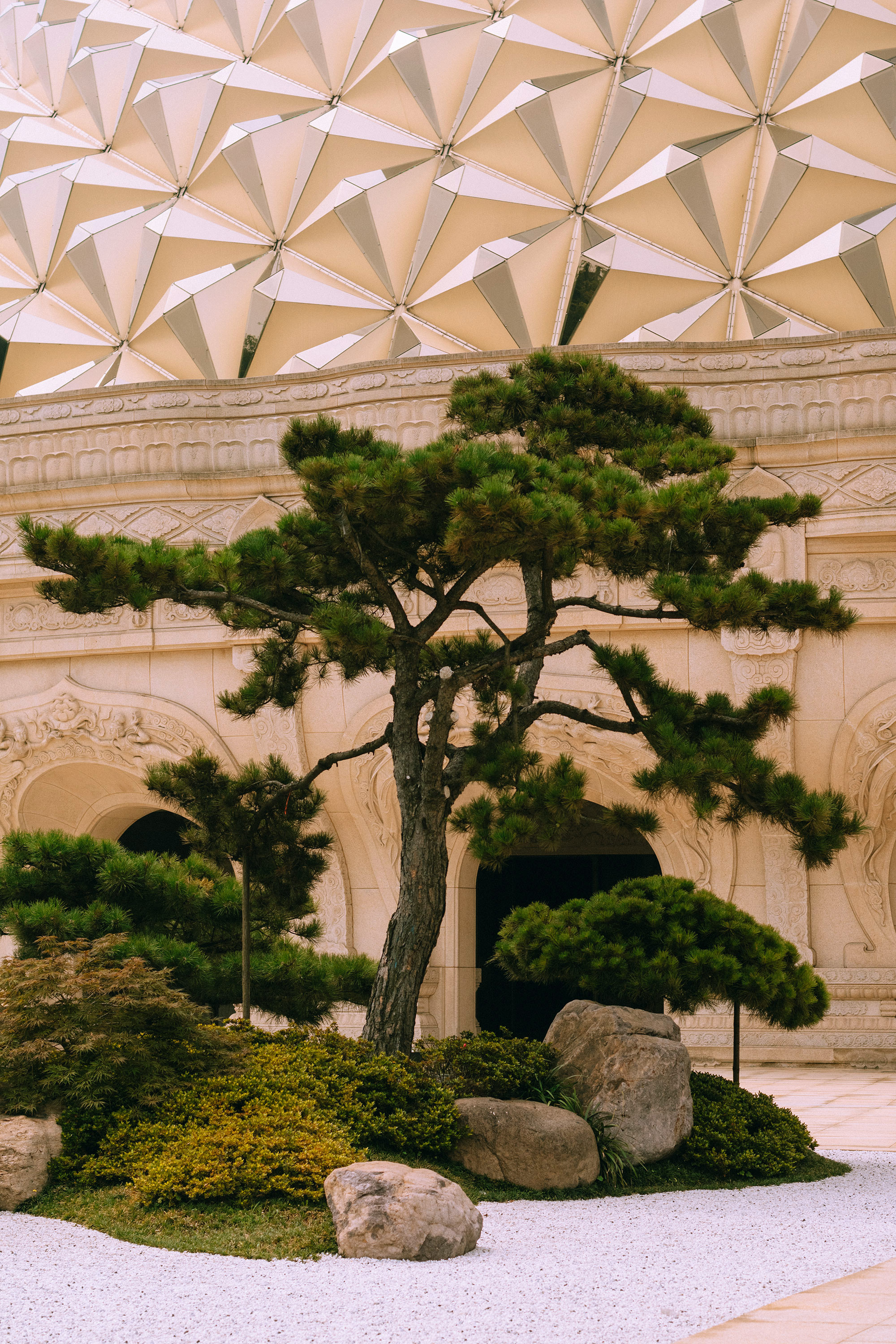 ---
More Travel Diaries & Guides from
Nanjing and Jiangsu Province:
---
Photo / Alice M. Huynh
*This trip was made possible thanks to China Tours & Visit Nanjing.
*The opinions expressed here represent, as always, my own.