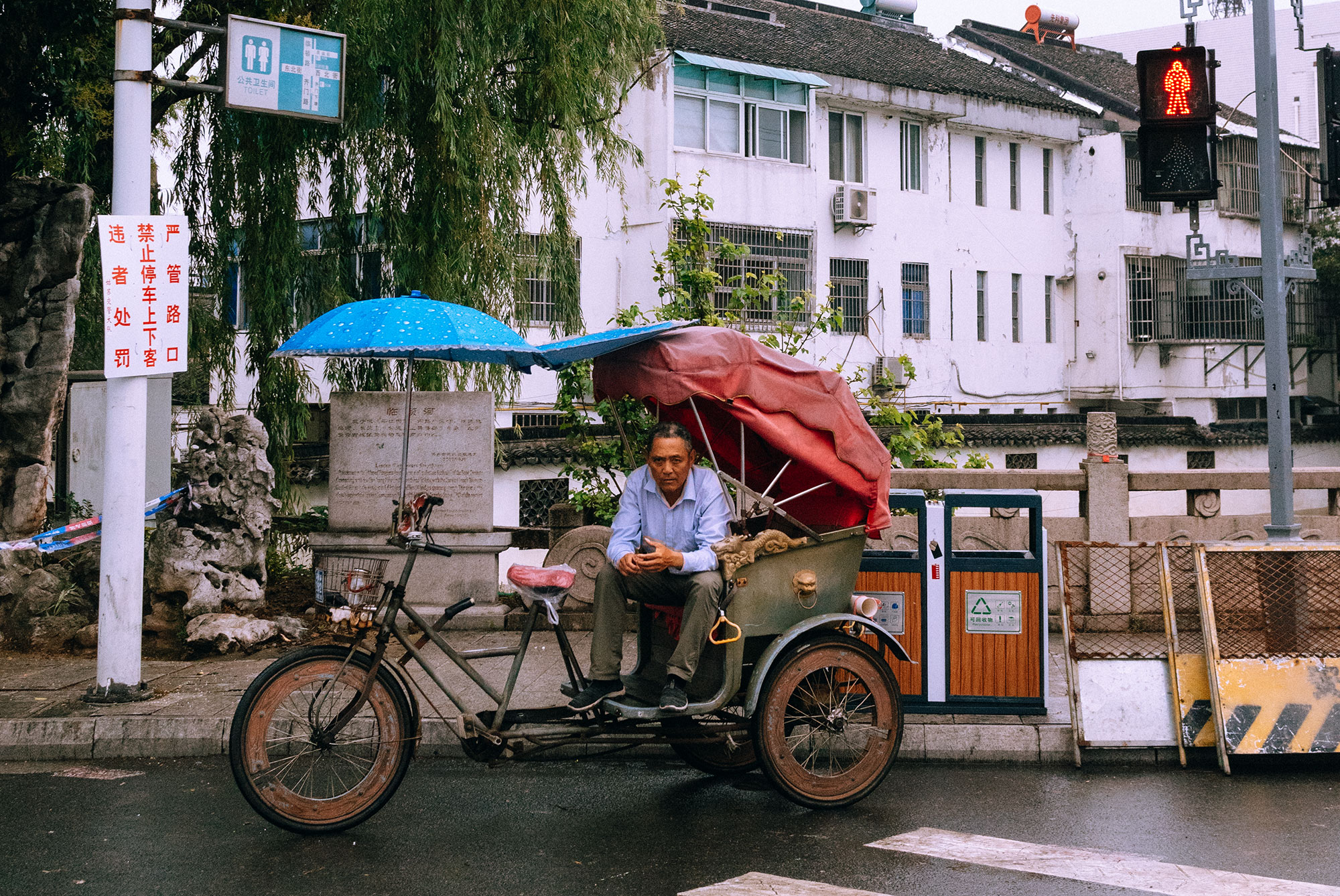 ---
Der leichte Nieselregen legt sich sanft auf meine freien Arme sowie mein Gesicht und geben mir eine kleine Abkühlung von der unerträglichen Hitze mit ihrer angestauten Luftfeuchtigkeit. Ein lautes Summen ertönt aus den Bäumen und wandert von einer Baumkrone zur nächsten. Das sind die unzähligen männlichen Zikaden, die ihre Trommelorgane gegeneinander reiben und so vor allem Weibchen anlocken. Für mich ist dieser Gesang der stridulierenden Käfer ein Hinweis darauf, dass es ein heißer Sommertag wird, auch wenn graue Wolken über den Himmel von Suzhou schweben.
Während ich es schwierig finde mich durch die Straßen bei dieser Hitze zu navigieren, sieht es bei den Einheimischen schon ganz anders aus. Diese sind natürlich an dieses schwüle Wetter gewöhnt, tragen Jacken und zum Teil auch Mäntel, und freuen sich vor allem über die Regenzeit, die nur wenige Wochen andauert. Entlang der Pingjiang Street, eines der ältesten Stadtbezirke in Suzhou, reihen sich Teehäusern und Souvenirshops aneinander. Die unterschiedlichen Blumentöpfe, manche aus Keramik, andere aus recycleten Ölkannen oder Flaschen am Wegesrand, zaubern mir ein Lächeln auf den Lippen. Denn ich denke hierbei an meine Großeltern, die es vor allem praktisch mögen: Warum auch einen teuren & neuen Topf kaufen, wenn der große leere Eimer mit Rapsöl auch genauso ein guter Behälter für die Rosen sind? Und so reihen sich unterschiedliche Blumen- und Pflanzengefäser, neben frischer Wäsche, Besen & Mopps auf der Veranda, vor den Häusern der engen Gassen und Straßen, als auch am Gelände der Brücken aneinander. Nicht unbedingt eine Ästhetik, die Hipster mögen, aber umso charmanter und authentischer für mich. Die verzierten Fenster aus Holzrahmen, die massiven Steinbrücken und den Kanälen mit dem grünen Wasser, katapultiert den Besucher in ein ganz anderes Zeitalter. Genauso stellt man sich das alte China vor. Man wird aber schnell mal durch das Annähern eines Elektroscooters und der penetranten Hupe, aus diesem Tagtraum rausgerissen und daran erinnert, dass man immer noch in der Gegenwart ist.
Ach Suzhou, du bist so praktisch, durcheinander, penetrant aber dann auch wiederum so harmonisch und ruhig. Ich könnte hier noch länger auf am Wegrand schlürfend mit meinen Bubble-Tea sitzen und einfach nur dieses bewegende Gemädel betrachten. Love, Alice.
---
On The Streets Of… Suzhou, Jiangsu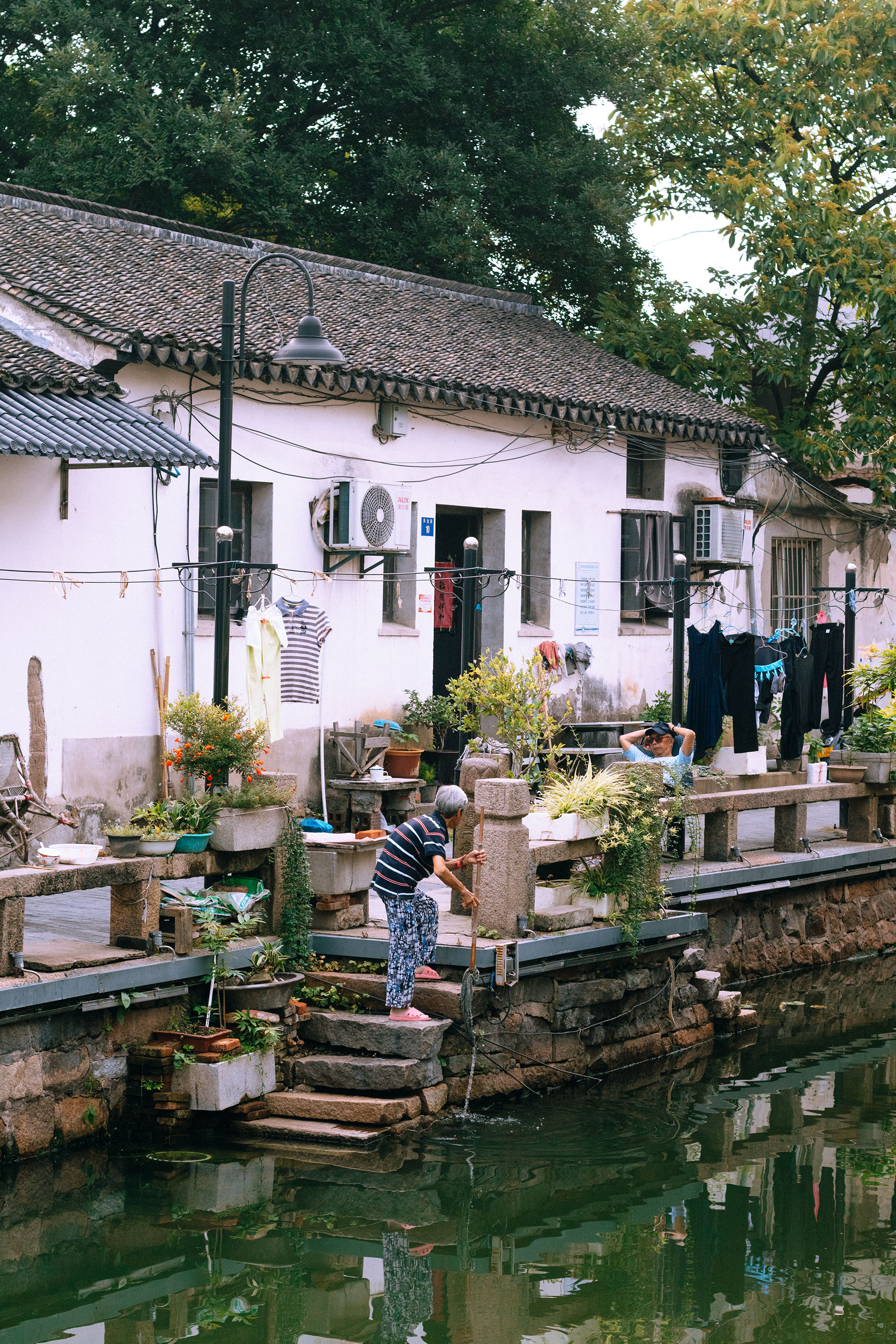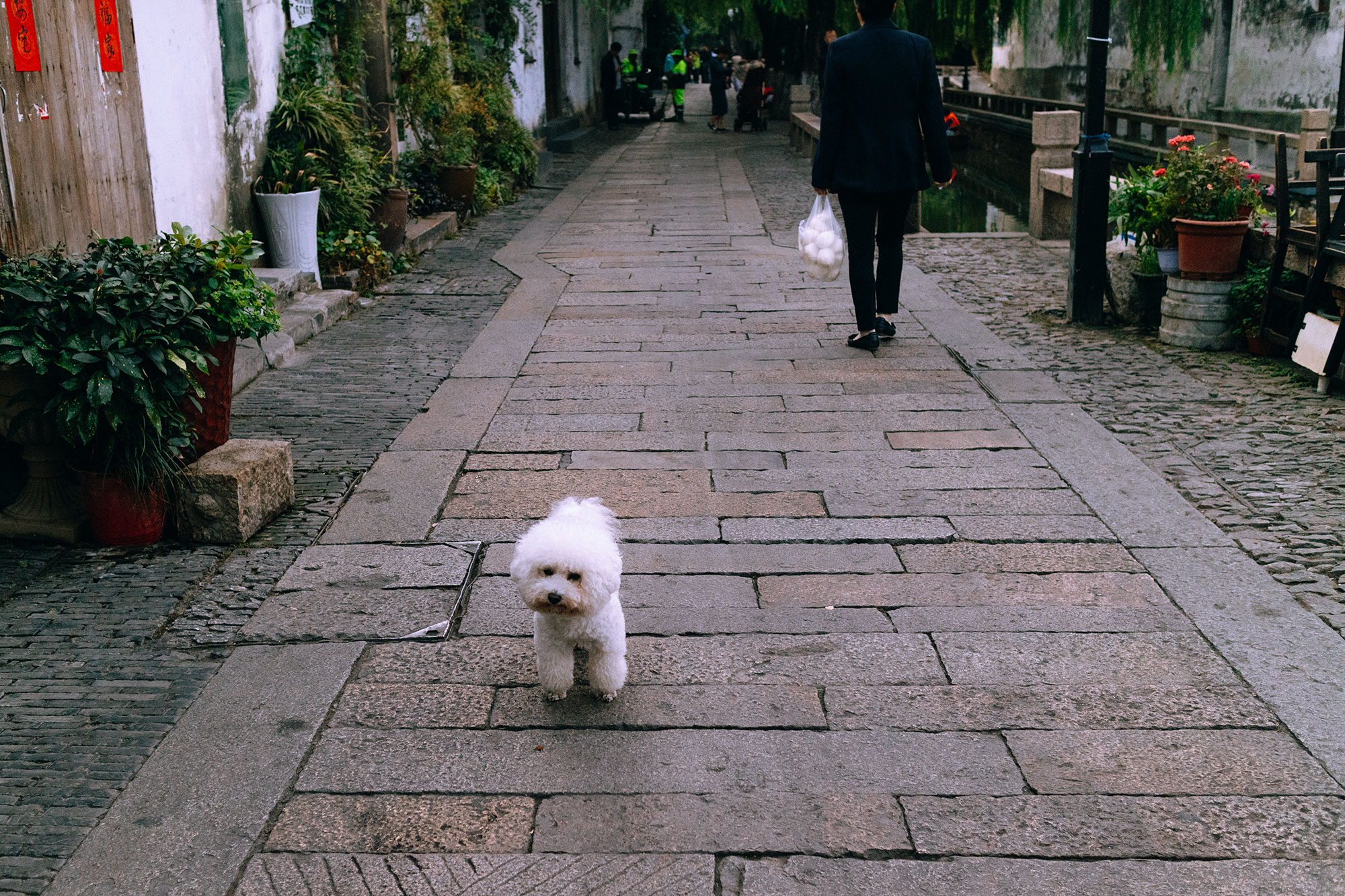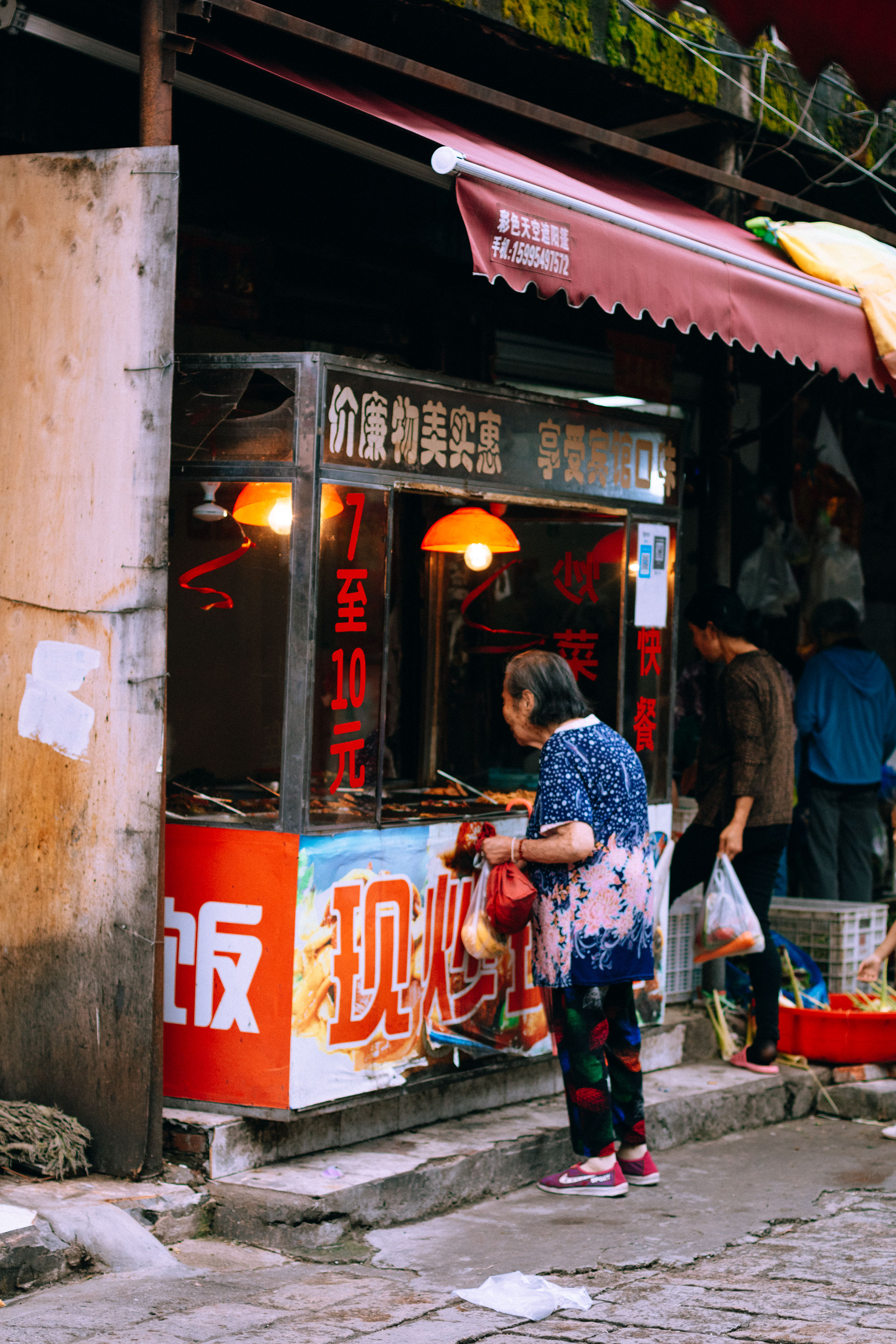 ---
More Travel Diaries & Guides from
Suzhou and Jiangsu Province:
---
Photo / Alice M. Huynh
*This trip was made possible thanks to Visit Suzhou & China Tours
*The opinions expressed here represent, as always, my own.