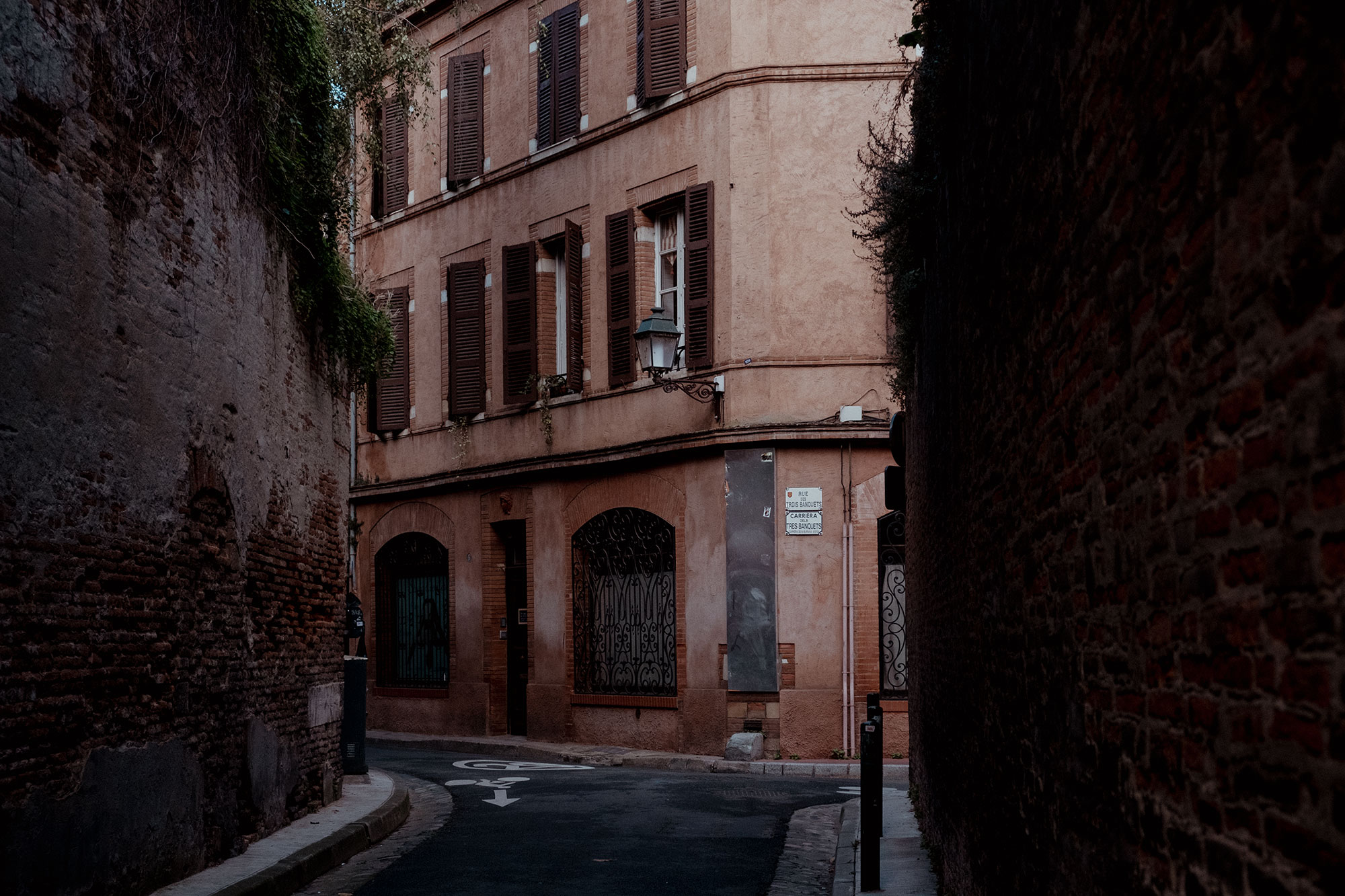 ---
Einer meiner liebsten Beschäftigungen ist es, auf Reisen sehr früh aufzustehen und den ersten Sonnenstrahlen in den noch schläfrigen Gassen hinterherzuschleichen. Das langsame Erwachen der südfranzösischen Stadt Toulouse war gefüllt von dem Echo meiner eigenen Schritte durch die geschwungenen Straßen mit alten Gebäuden und Fassaden.
Sobald das Licht auch auf die Mauern und Wände der Häuser fällt, erstrahlt die Stadt in einem rosaroten Ton ('la ville rose') und erhellt auch den noch so versteckten letzten Winkel in der Altstadt. Das Saxofon Solo aus Georg Micheals 'Careless Whisper' schallt aus einen der großen Fenstern mit Rundbogen und hellblauen Fensterläden. Beim genauen Hinhören merkt man, dass es nicht genau im gleichen Takt und Tonlage wie im Original ist. Es scheint, dass jemand da fleißig übt, trotz früher Stunde, und ich frage mich, ob sich wohl bei diesen leidenschaftlichen Tönen in Toulouse als auch in Berlin man sich da überhaupt beschweren kann.
Ich lausche dem Surren der vorbeifahrenden Fahrräder zu und genieße einen heißen schwarzen Kaffee, der mich langsam aufwärmt und mich aus meinem wachen Schlafwandeln ganz gemütlich in die Realität und dem Alltag zurückholt. Das Rauschen der Ahornbäume entlang der Garonne flüstern mir 'Bonjour!', während die Sonnenstrahlen über dem Wasser im Takt winken. 'Bonjour Toulouse' flüstere ich zurück und beginne nun offiziell meinen Tag.
---
On The Streets Of… Toulouse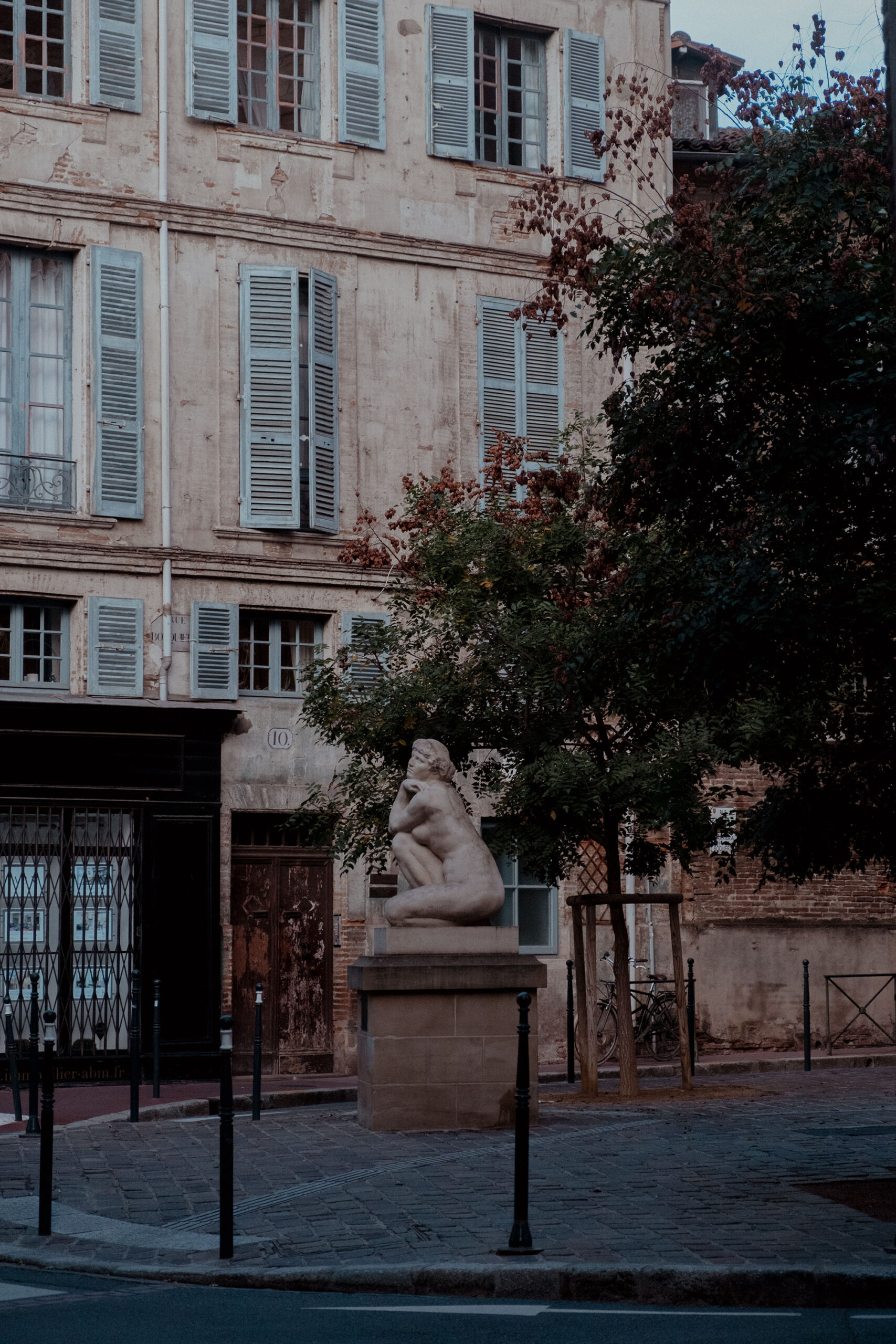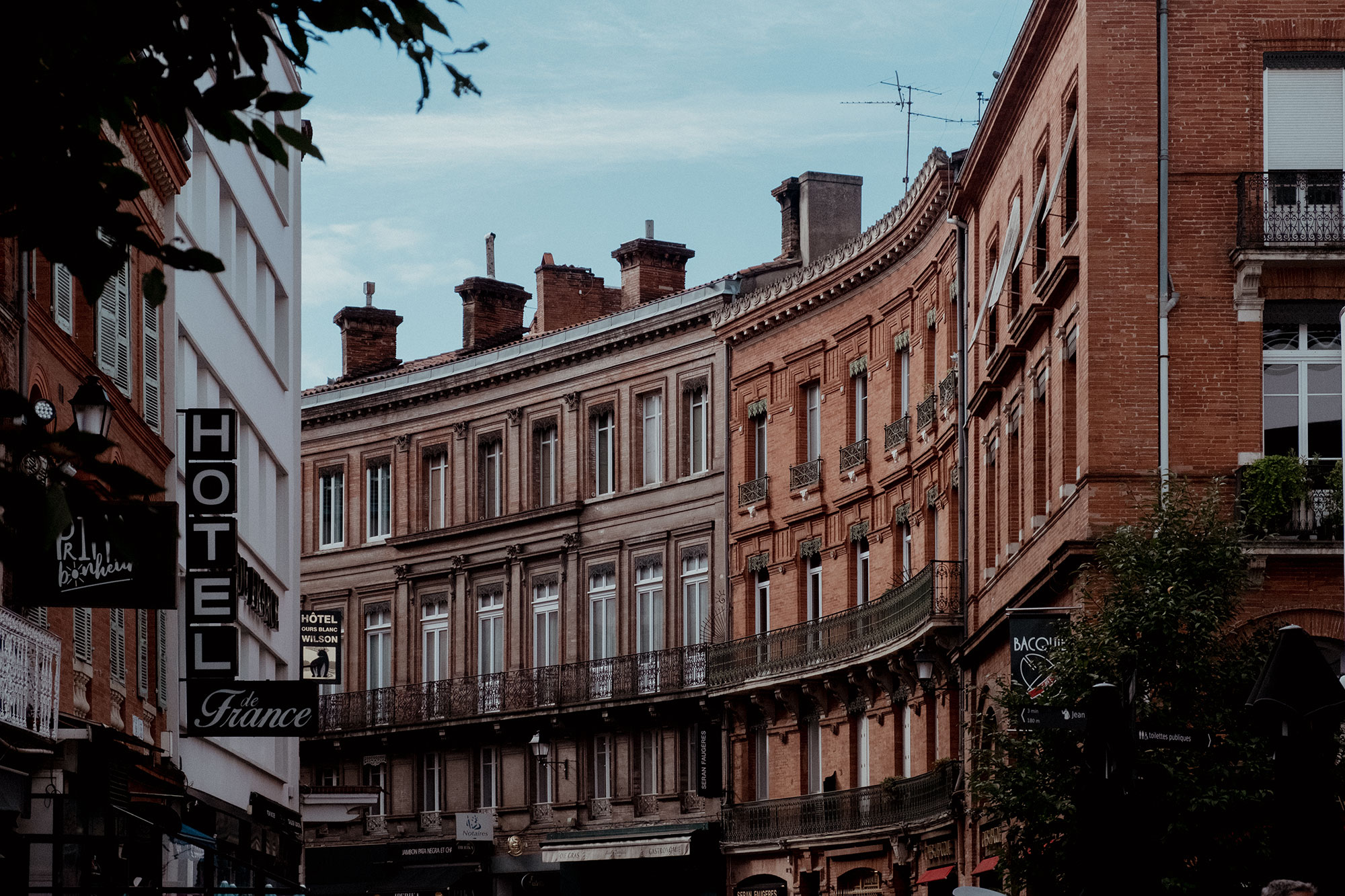 ---
More from France…
---
---
Photo / Alice M. Huynh
*Thise trip was made possible thanks to Toulouse Tourismboard.
*The opinions expressed here represent, as always, my own.