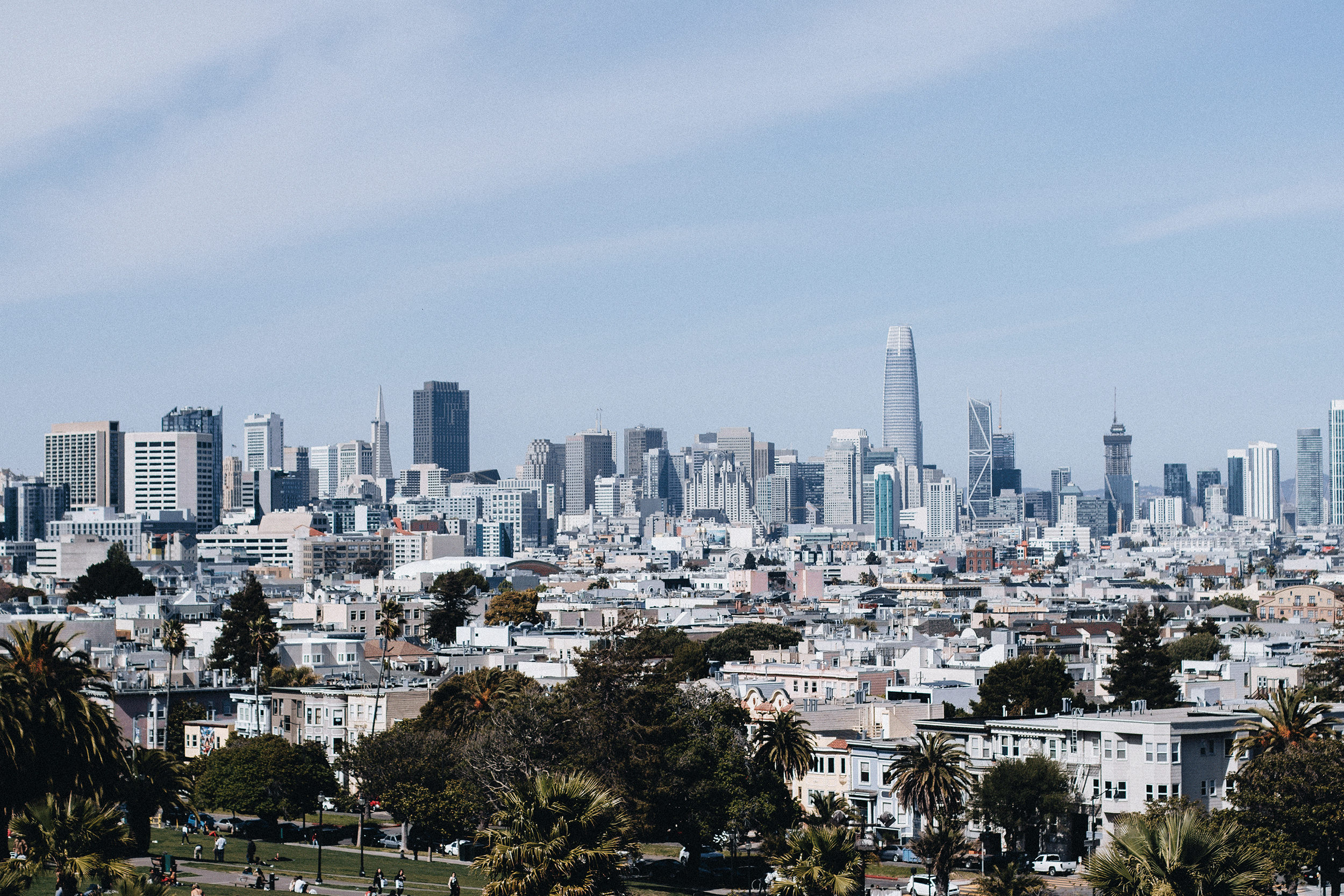 ---
Während der kalte Wind den salzigen Duft des Meeres durch die hügelige Landschaft dieser Stadt verteilt, genieße ich die warmen Sonnenstrahlen und kuschel mich in den Kragen meines Wollmantels ein. In San Francisco sollte man sich niemals von dem Wetter täuschen lassen, denn auch wenn nur vereinzelt die Wolken am strahlend blauen Himmel ihren Weg um den Globus machen, drückt die frische Brise des Meeres und vereinzelt einige Nebelwände die Thermometeranzeige etwas runter.
Für Naturliebhaber ist San Francisco mit seiner charmanten feuerroten Brücke und dem wilden Meer vor der Haustür nicht nur ein Paradies, sondern für Kulturbegeisterte und Foodies ebenso. Schlemmen im The Mission District, ein Spaziergang um den Mission Dolores Park oder doch eine Radtour über die Brücke? Hier gibt es einiges zu entdecken und das nicht nur für First-Time-Traveler!
In meinem neusten Travel Video aus San Francisco gibt es einen schnellen Überblick über die Tage in dieser Stadt mit Orten und Foodie-Hotspots, die ihr besuchen müsst! Der ausführliche Foodie Guide zu einer meiner liebsten Districts in San Francisco, The Mission, gibt es hier!
San Francisco Travel Video
---
---
Blaubeersaft und Florale Muster – Mit Finnair von Helsinki nach Nord-Amerika
Zusammen mit San Francisco Travel und Finnair ging es für mich über die bequeme nördliche Route von Berlin Tegel mit Stopp in Helsinki, weiter an die Westküste nach San Francisco. Wie auch bei den Asienverbindungen nach China und Japan ist der Vorteil bei den Direktflügen von Helsinki nach San Francisco die kurzen Reisezeiten. Zwischen dem 3. Mai und dem 5. Dezember 2018 kann man ganz bequem diese Nordeuropa-Route von Berlin, München, Hamburg, Düsseldorf, Frankfurt und seit Neustem auch Stuttgart über Helsinki nutzen, um schneller im Nord-Amerika zu sein.
Mir Finnair bin ich nicht nur geschäftlich, sondern auch privat gerne unterwegs, welches vor allem durch das skandinavische Flugerlebnis jedes Mal zu einem kleinen Highlight wird. Egal ob im floralen Design der finnischen Marke Marimekko, welche sich in den Kissen bis hinzu Servietten und Bechern widerspiegelt, oder dem typischen Blaubeersaft zur Begrüßung am Bord, die Heimat der Airline Finnair soll durch diese kleinen aber feinen Details dem Passagier ein einmaliges Feeling geben. Ein Einblick in den A350 Airbus findet ihr übrigens hier.
Wie heißt es so schön: "Sit back and enjoy the flight!" – Viel Spaß mit meinem moody San Francisco Travel Video ich bin schon gespannt, wie ihr meine Impressionen aus dieser windigen Stadt findet! Love, Alice.

---
---
---
Photo / Alice M. Huynh
Filming & Edit / Alice M. Huynh
*This trip was made possible thanks to San Francisco Travel & Finnair.
*The opinions expressed here represent, as always, my own.