Hyundai lädt zur Kara Walker 'A Black Hole Is Ever­y­thing a Star Longs to Be' Ausstellung in der SCHIRN Kunsthalle Frankfurt ein

Neue Perspektiven zu geben und auch Spielraum für Ideen zu bieten gehört in der Kunst als auch im Bereich der Mobilität und der Technologie zu wichtigen Punkten, um Menschen zu erreichen. Kunstengagement gehört zu Hyundai dazu und umso mehr freute ich mich über die Einladung in die aktuelle Kara Walker Ausstellung "A Black Hole Is Ever­y­thing a Star Longs to Be" in der SCHIRN Kunsthalle in Frankfurt am Main.
Die Arbeiten der US-amerikanischen Künstlerin Kara Walker (*1969) birgt in ihren zeichnerischen Arbeiten eine gewisse Schönheit, die aber erst beim näheren Betrachten viel von Rassismus, Sexismus, Unterdrückung und Gewalt erzählt. In der Ausstellung "A Black Hole Is Ever­y­thing a Star Longs to Be" zeigt Kara Walker in der SCHIRN Kunsthalle eine umfassende Auswahl von 650 Arbeiten und Filmen, die erstmals aus ihrem zeichnerischen Archiv sind.
Die drastische Bildsprache hat mich sehr berührt und vor allem deswegen, da Kara Walker sich zugleich Mittel aus Satire und Karikatur bedient, die unerbittlich an Geschichtsbildern rütteln und drastisch, aber ehrlich von Rassismus und sexueller Gewalt erzählt.
"Sie bezieht sich dabei immer wieder auf histo­ri­sche wie aktu­elle Ereig­nisse und Themen – vom trans­at­lan­ti­schen Mensch­han­del bis zur Präsi­dent­schaft von Barack Obama. Die Künst­le­rin macht bis heute anhal­tende Konflikte und Trau­mata sicht­bar und verhan­delt scho­nungs­los die Entste­hung der kollek­ti­ven US-ameri­ka­ni­schen sowie der eige­nen Iden­ti­tät." – SCHIRN Kunsthalle Frankfurt
Kara Walker zählt zu den profiliertesten US-amerikanischen Künstlerin der Gegenwart und Ihre Ausstellung "A Black Hole Is Ever­y­thing a Star Longs to Be" ist noch bis zum 16. Januar 2022 in der SCHIRN Kunsthalle Frankfurt zu sehen.
Kunstengagement von Hyundai fördert kulturelle Innovationen: Im Rahmen der Zusammenarbeit von Hyundai mit der britischen Galerie Tate Modern wurde bereits 2019 Kara Walkers Springbrunnen "Fons Americanus" der Öffentlichkeit vorgestellt. Und nahezu zeitgleich mit der Ausstellung "A Black Hole is Everything a Star Longs to Be" von Kara Walker in der Schirn Kunsthalle Frankfurt eröffnet mit "Hyundai Commission: Anicka Yi: In Love With The World" eine weitere Ausstellung in der Londoner Tate Gallery of Modern Art. Die Hyundai Commissions sind ein wichtiger Bestandteil der langfristigen Partnerschaft mit der Tate Modern. Hyundai gibt damit Künstlern die Möglichkeit, neue Werke für einen einzigartigen Kontext zu schaffen.
---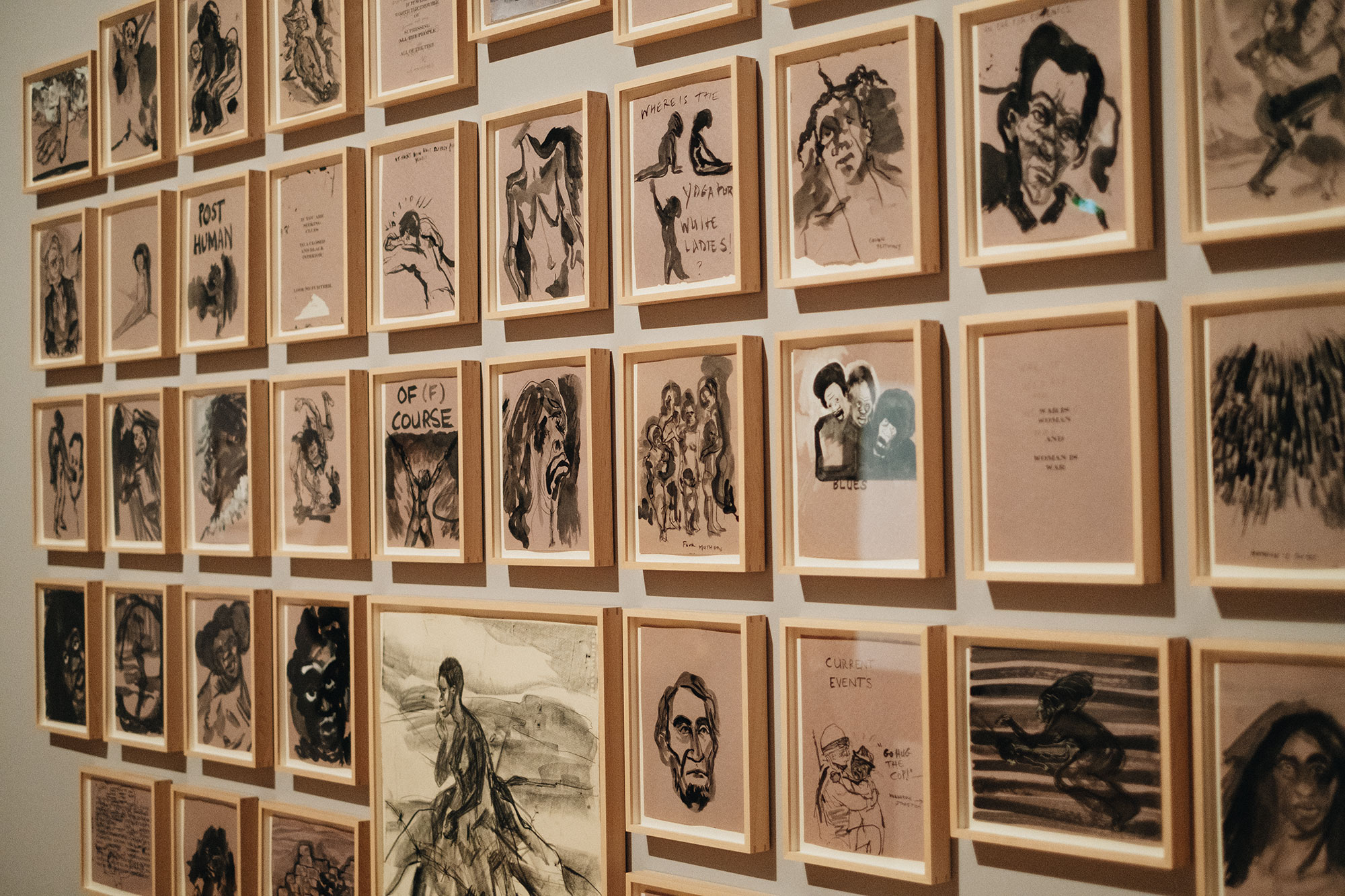 Kara Walker 'A Black Hole Is Ever­y­thing a Star Longs to Be' in der SCHIRN Kunsthalle
Kara Walker
'A Black Hole Is Ever­y­thing a Star Longs to Be'
bis 16. Januar 2022
–
Öffnungszeiten:
Dienstag, Freitag – Sonntag 10–19 UHR
Mittwoch und Donnerstag 10–22 UHR
–
Anfahrt:
SCHIRN Kunsthalle
Römerberg, 60311 Frankfurt
–
Hinweis:
Für Kinder und Jugendliche unter 15 Jahren empfiehlt die SCHIRN den Besuch mit einer Begleitperson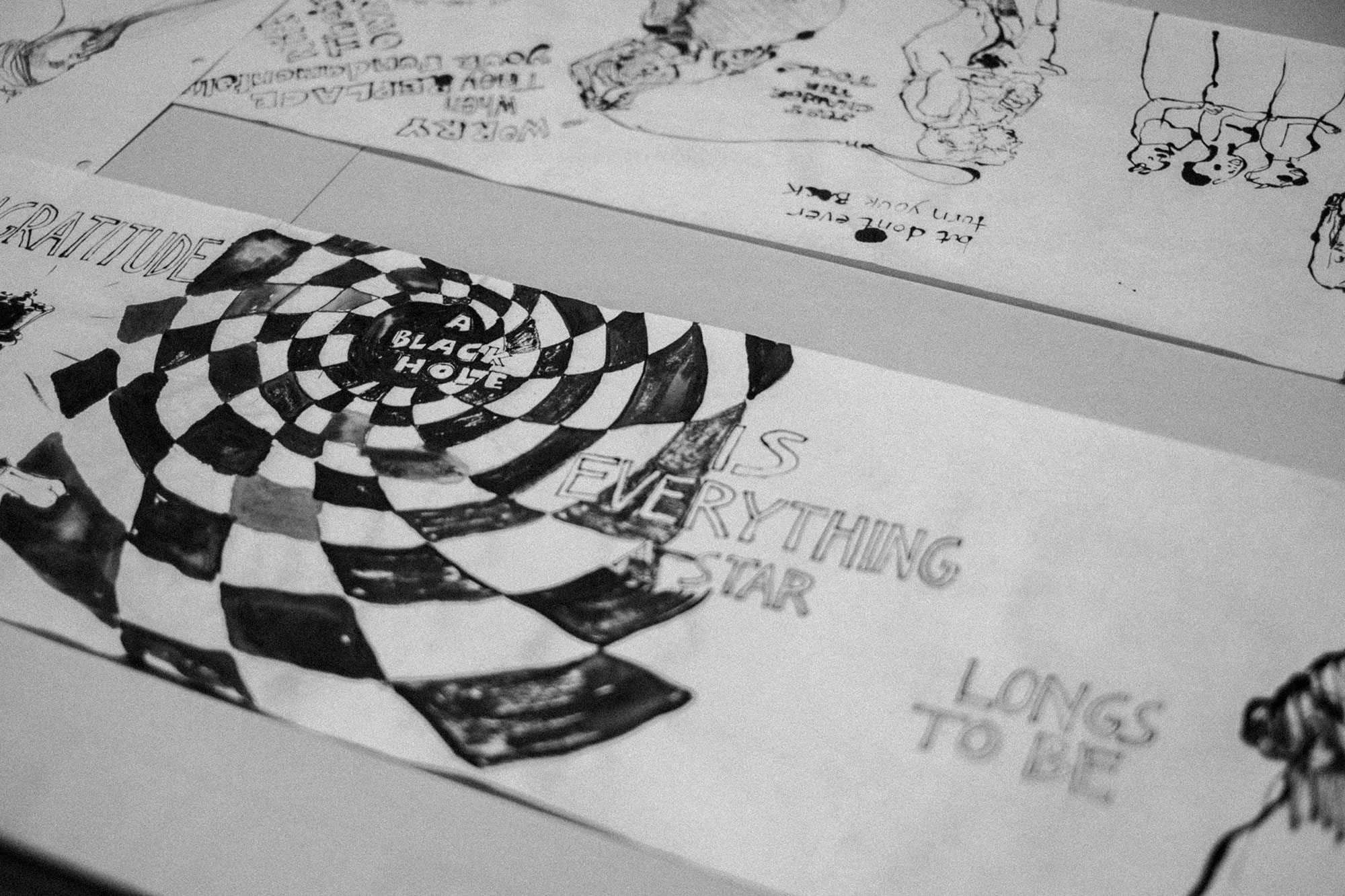 Technologie trifft Kunst: Der Hyundai STARIA
---
"Diese Art von Partnerschaften sind für uns genau die Inspiration, neue Perspektiven auf unserem Weg für eine Mobilität der Zukunft zu entdecken.
Gleichzeitig zeigen sie unseren Anspruch, mit technologischen Innovationen die Verbindung zwischen Mensch und Natur zu schaffen"
– Jürgen Keller (Geschäftsführer der Hyundai Motor Deutschland GmbH)
Inspiriert von der traditionellen koreanischen Architektur, auch als Hanok bekannt, war das Ziel der Hyundai-Designer bei der Entwicklung des STARIA die Anregung einer Symbiose von Mensch und Natur. Der Ansatz eines erweiterten Innenraums, welches sich im Exterieur wiederfindet, verfolgt den Ansatz der klassischen Hanok-Wohngebäude die solch eine Koexistenz im Lebensraum schafft.
Die großzügigen Panoramafenster an den Seiten sowie Innenraum hinterlassen ein Gefühl von Freiheit. Die futuristische Gestaltung des Hyundai STARIA sowie die Ausstattung mit Bose-Soundsystem und Nappaleder geben dem 7-Sitzer zudem den nötigen Designelement, ohne auf Komfort zu verzichten. Mehr Informationen zum Hyundai STARIA und Hyundai selber gibt es auf der offiziellen Website.
"Die Werke von Kara Walker zeigen: Dem menschlichen Potenzial zur Entwicklung wegweisender Lösungen sind ebenso keine Grenzen gesetzt wie dem künstlerischen Schaffen."  –  Dieser Erfindungsreichtum hat Hyundai zum Pionier bei den alternativen Antriebstechnologien gemacht. Sie reichen vom 48-Volt-Hybrid über Hybride, Plug-in-Hybride und batterieelektrische Fahrzeuge bis zum Brennstoffzellenantrieb. Dank der Fahrzeuge mit alternativen Antrieben verzeichnet Hyundai 2021 in Deutschland den höchsten Rückgang der CO2-Emissionen unter den Volumenherstellern. Hyundai belegt mit einem modellübergreifenden CO2-Ausstoß von 94,2 g/km Platz 1 unter den nicht rein-elektrischen Marken. Mehr Informationen zu Hyundai gibt es auf der offiziellen Webseite.
---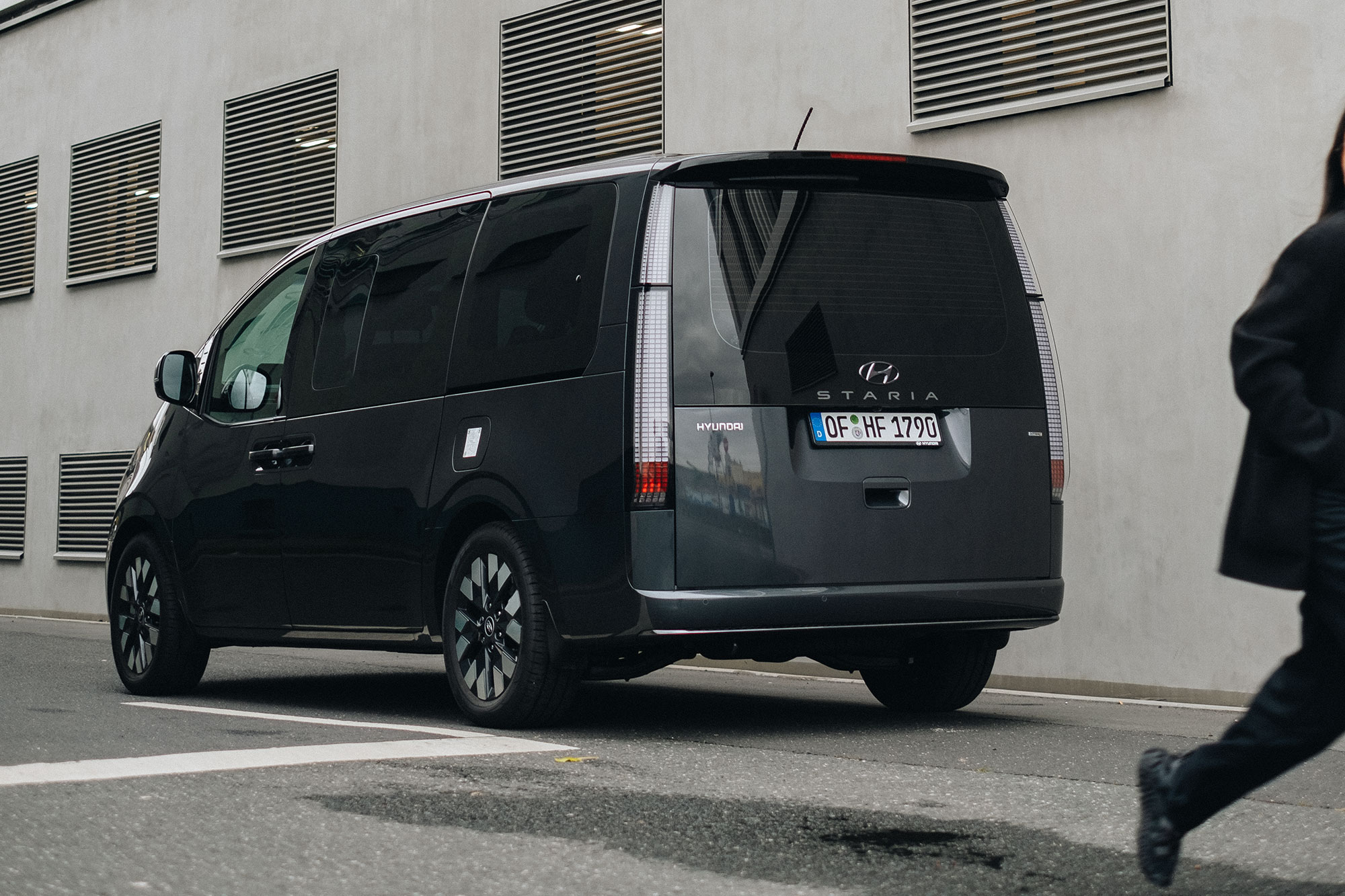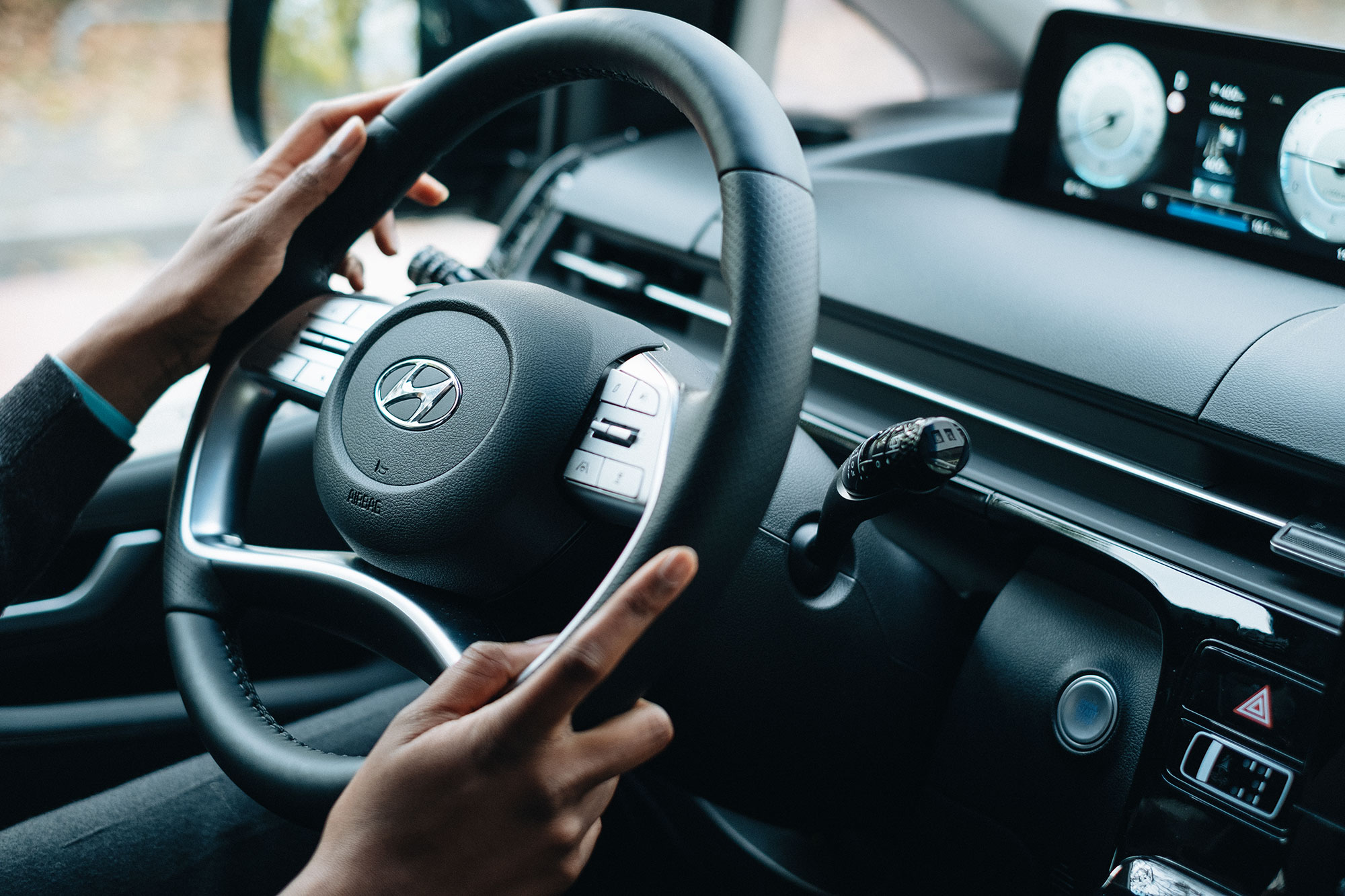 ---
Photo / Alice M. Huynh
*In cooperation with Hyundai Germany.
*I do not own the rights to any of the artwork. All rights reserved by the artist herself.
*Thanks to Robyn for supporting me at this project.
*The opinions expressed here represent, as always, my own.