---
---
Anfang Dezember scheint es noch ruhig zu sein und die Straßen sind wie leer gefegt. Egal ob in El Paso oder in Marfa, das einzige woran man merkt, dass die Feiertage wieder auf einen zukommen, waren die sporadischen Weihnachtsbeleuchtungen, die in manchen Ecken der Stadt schon aufgebaut worden sind. Nachts leuchteten die Weihnachtslichter am San Jacinto Platz in Downtown El Paso, während manche Familien ihre abendliche Runde um den Block machten.
Auf dem Weg nach Marfa kamen wir an endlosen Wüstentabschnitten und kahlen Landschaften vorbei. In der Ferne sah man einige lange Bergketten aus der sonst so flachen Landschaft hinausragen. Die verblichenen Motel-Schilder im typischen Retro-Americano Stil am Straßenrand machten uns auf die näherrückende Stadt aufmerksam. Das Wetter im texanischen Winter ist trocken, angenehm tagsüber aber frisch am Abend und in der Luft liegt eine unbekannte Ruhe. Der Sommer in Marfa ist sicherlich wunderschön, aber auch ganz schön heiß und voll, dachte ich mir, während ich mich in meinen Mantel kuschelte und die Straßen der menschenleeren Stadt entlang lief.
Zwei unterschiedliche aber doch ähnliche Städte, ganz verschlafen mit einem Hauch an Geheimnissen und Lebensdrang.
---
From El Paso To Marfa
– Texas Roadtrip Travel Vlog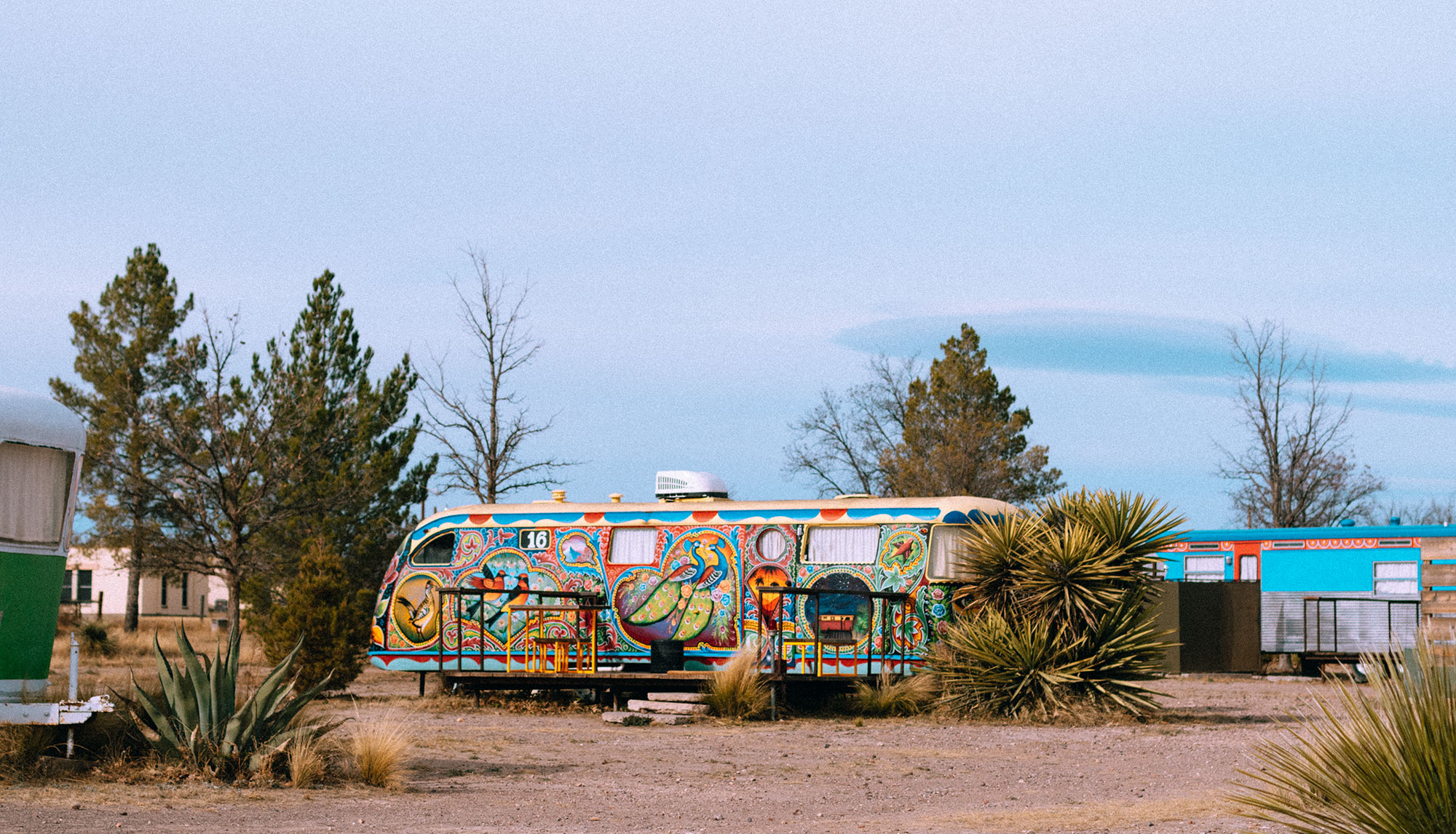 ---
More Travel Guides & Diaries
from Marfa and Texas
---
Photo & Video / Alice M. Huynh
*This trip was made possible thanks to Travel Texas.
*The opinions expressed here represent, as always, my own.