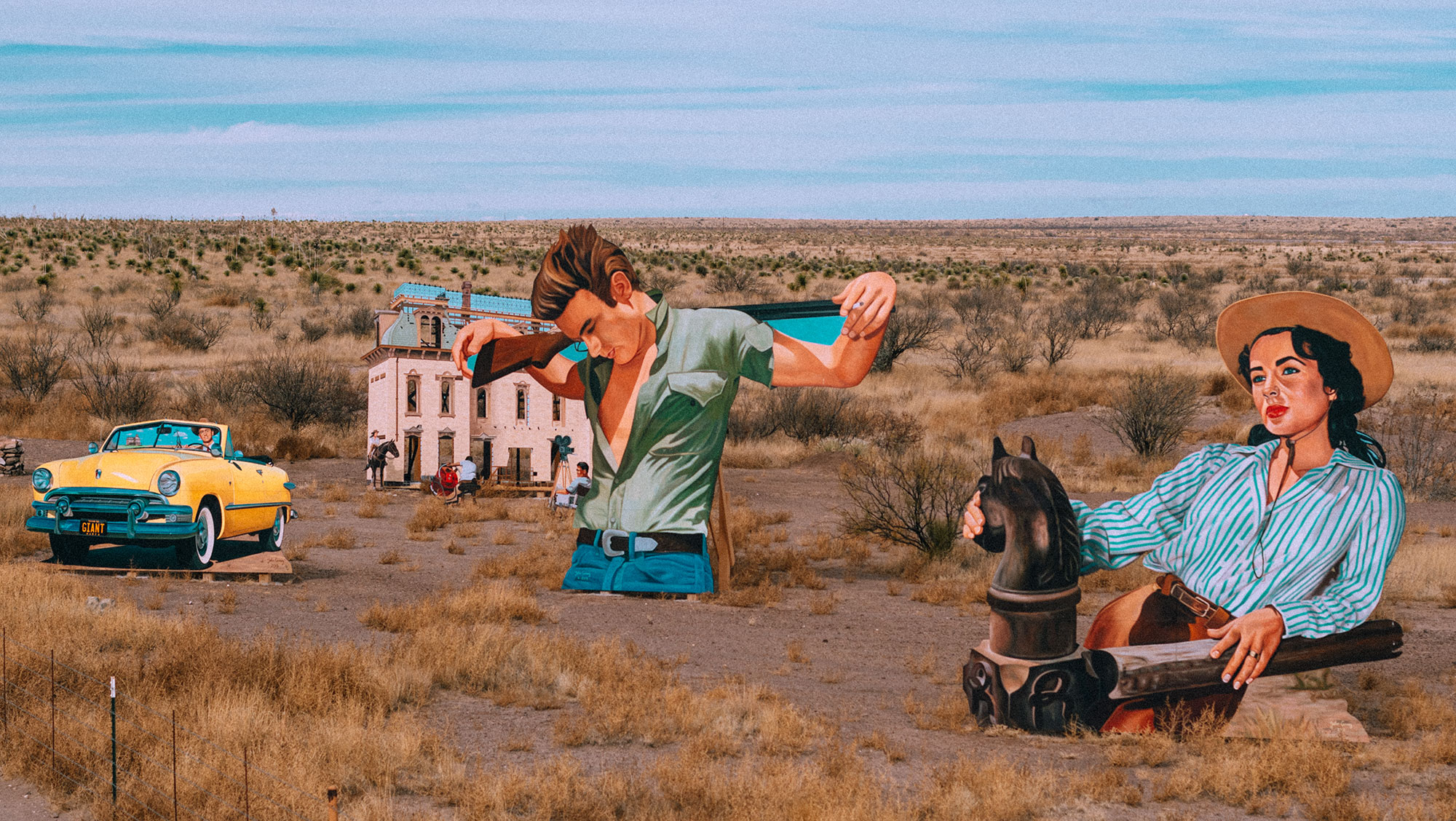 ---
James Dean's letzter Film, 'Giant' ist dank des Künstlers John Cerney im Oktober 2018 wieder zum Leben erweckt worden. In diesem gigantischen Highway Art Installation kann man auf dem Weg nach Marfa, die Murals mit Liz Taylor, Rock Hudson als auch James Dean unter dem freien Himmel bestaunen. Die entscheidenen Szenen und Elemente als auch der Standort, wurden vom Künstler mit Bedacht ausgewählt. Harteingesessene Fans des Films und der Schauspieler wissen Bescheid, denn das Mural, nur 5 Meilen von Marfa auf dem Highway 90 entfernt, wurde auf dem Grundstück der Little Reata Divistion of the Wyatt Ranches aufgebaut – die gleiche Ranch, auf denen Teile des Films gefilmt worden ist.
'Giant' Mural by John Cerney
US Hwy 90
Five Miles West of Marfa Wyatt Ranches – Little Reata Division
Marfa, TX 79843
In der Ferne kann man die alte Windmühle, die James Dean im Film hochgeklettert ist noch sehen und das alte 'Little Reata' Schild steht ebenfalls noch. Lynn Wyatt, das Matriarchat der Wyatt Familie und ebenfalls bekannt für Ihre Liebe und Hingabe zur Kunst, waren zudem ein weiterer Punkt, weshalb Cerney seine Roadside Public Artwork dort aufstellen wollte. Das 'Giant' Mural by John Cerney ist sehr einfach mit dem Auto zu erreichen und von dem Highway aus, hat man einen wunderbaren Blick drauf.
---
James Dean 'Giant' Mural Highway Art
in Marfa, Texas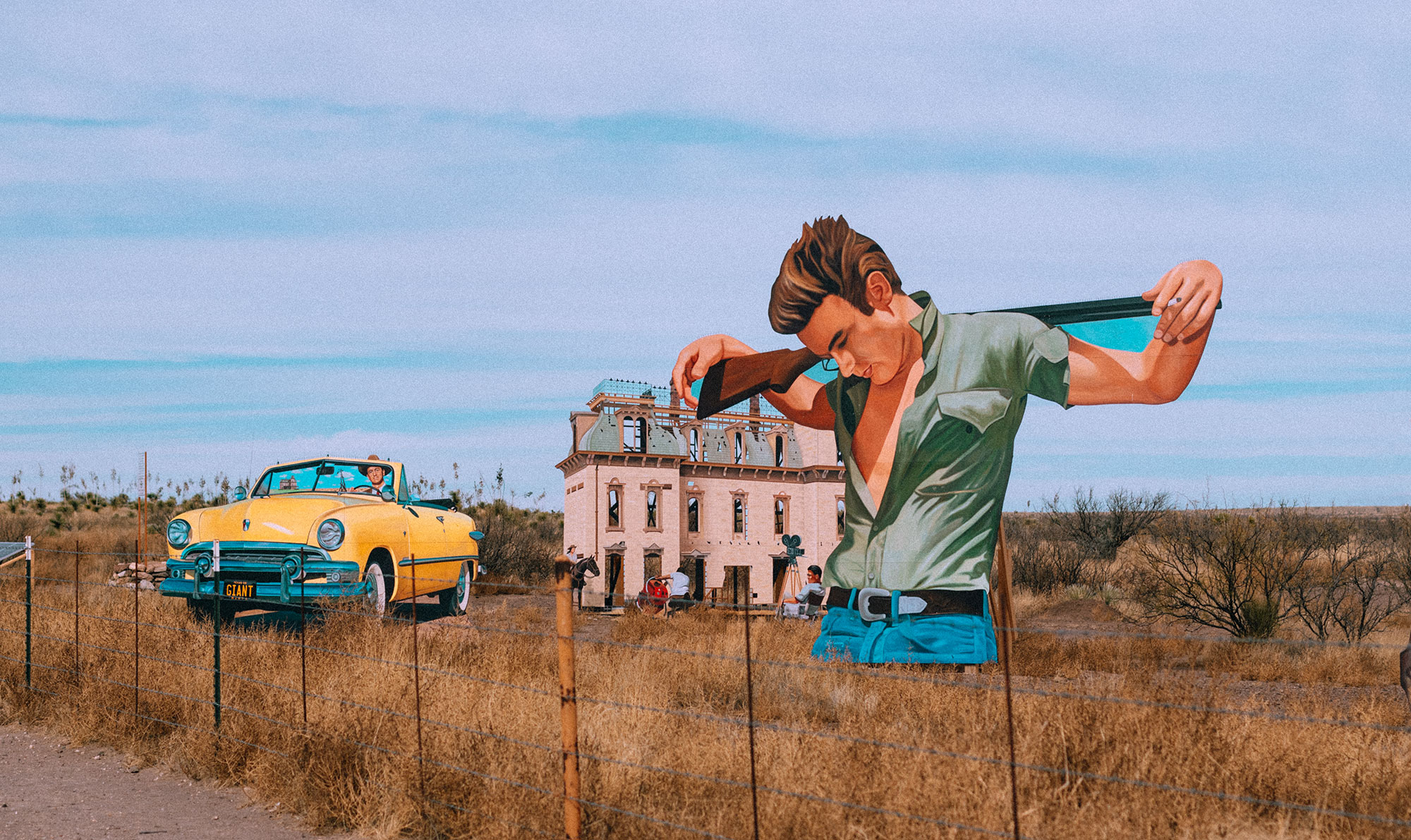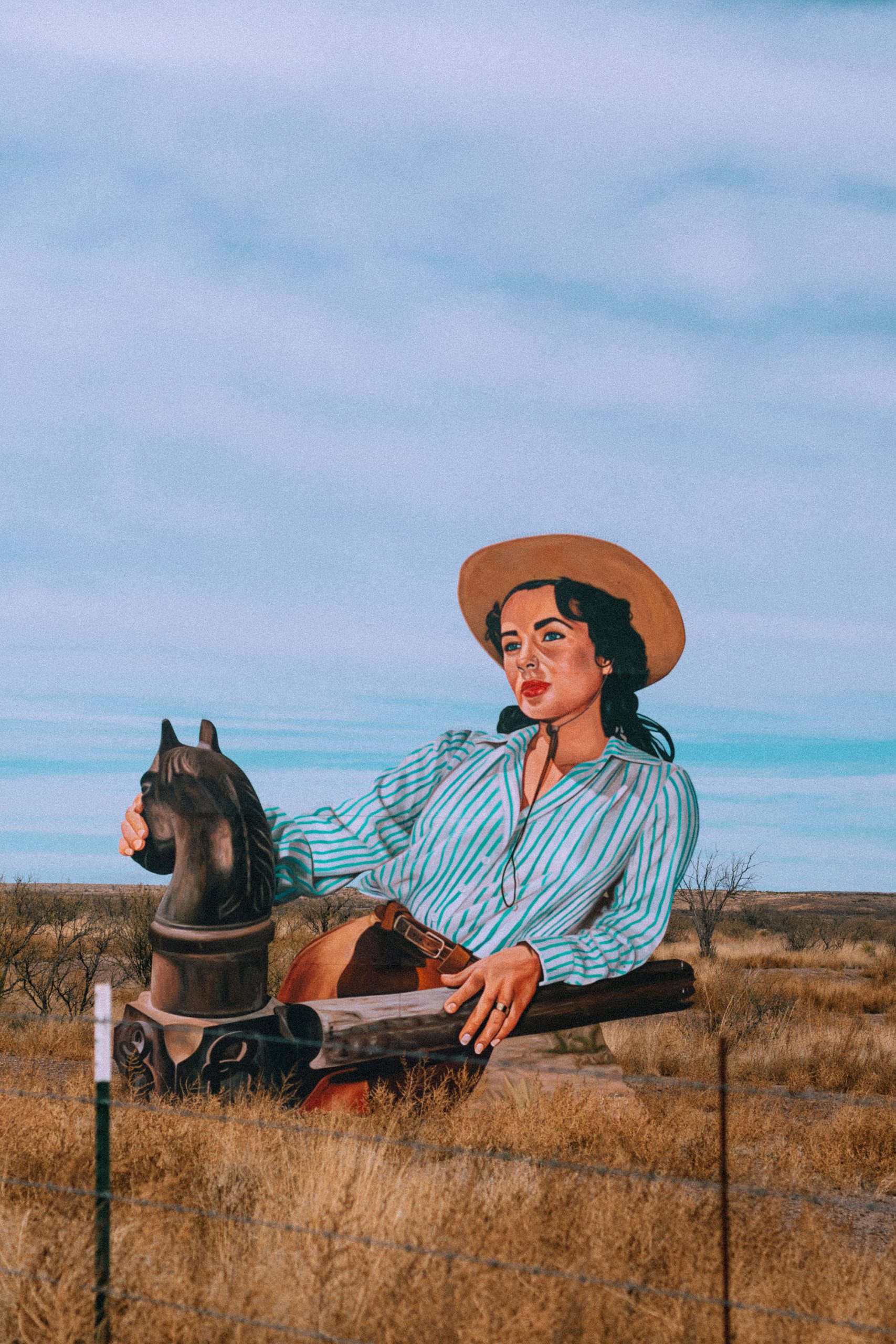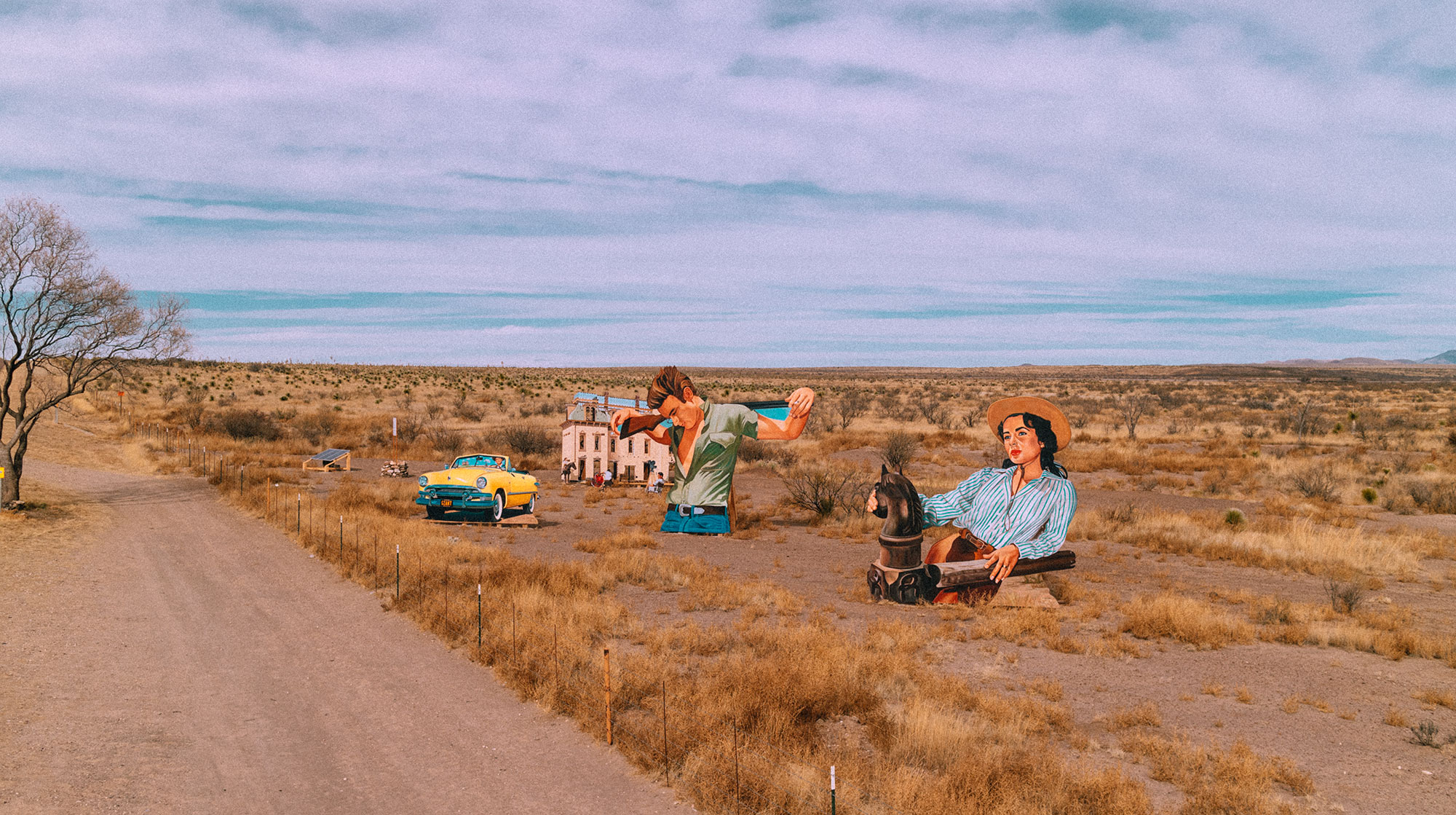 James Dean 'Giant' Mural Highway Art by John Cerney in Marfa, Texas
---
Photo / Alice M. Huynh
*This trip was made possible thanks to Travel Texas.
*The opinions expressed here represent, as always, my own.