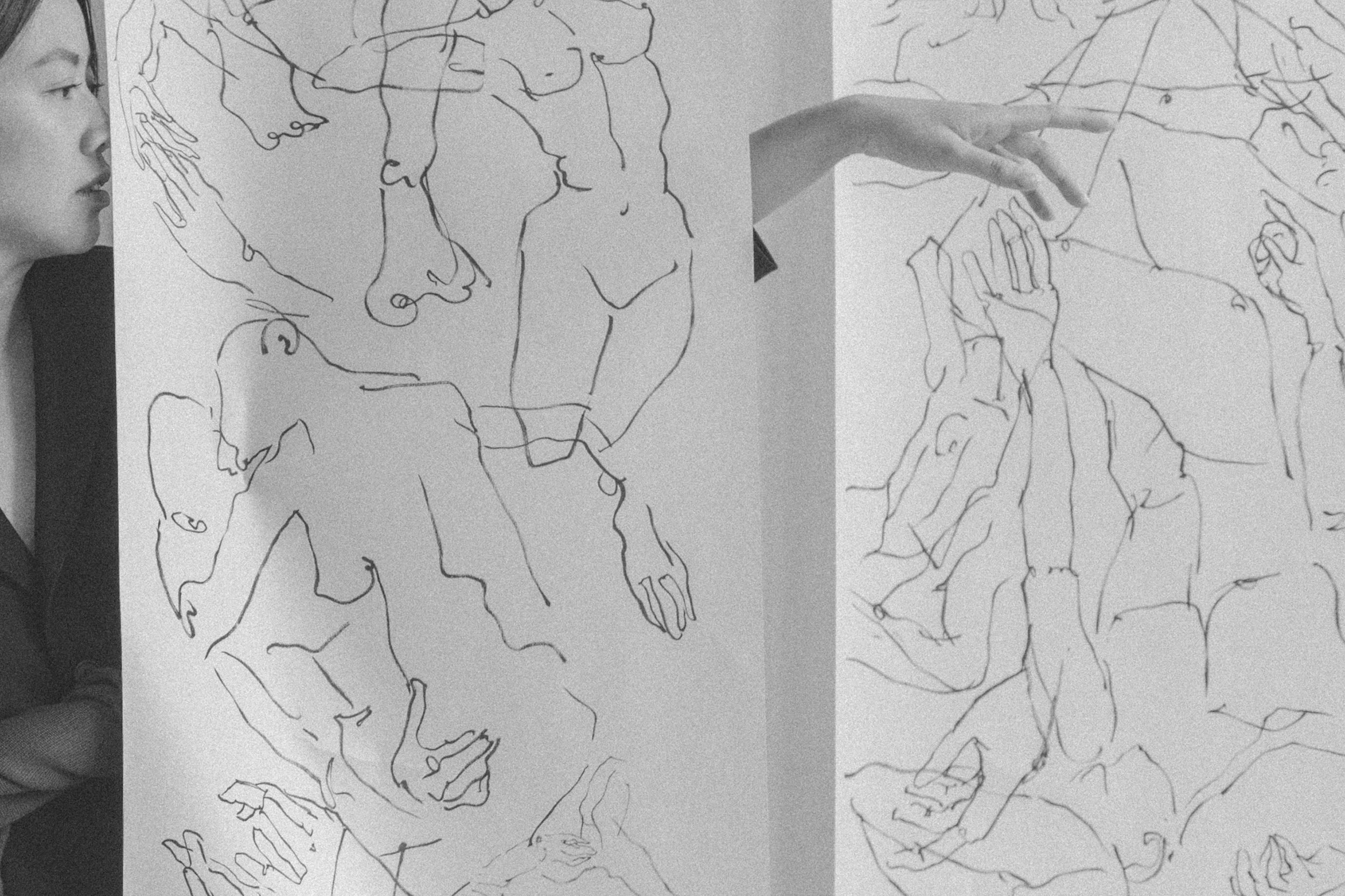 ---
In den letzten fünf Jahren habe ich meinen Kleidungsstil verfeinert und weiterentwickelt, bis ich jetzt an dem Punkt bin zu sagen, ich habe meinen Stil gefunden. Simpel mit einem kleinen Twist, einfach aber auch nicht langweilig. Natürlich ist die (Nicht-) Farbe Schwarz immer noch sehr vorrangig, auch wenn ich in den letzten Monaten eine neue Farbe in meinen Kleiderschrank gelassen habe. Ich bevorzuge monochrome Looks gegenüber Kontrastreichen und hier eignen sich die unterschiedlichen dunklen Blautöne in den verschiedensten Schattierungen – vor allem aber auch in Kombination zu meiner Lieblingsfarbe Schwarz.
Zusammen mit der neuesten Uniqlo U 2018 Fall Winter Collection, habe ich einen Look erstellt, der zu 100 % meinem Stil entspricht. Kein Wunder, denn schon bei dem Enstehungsprozess dieser Kollektion werden innovative Materialien als auch modernste Techniken eingesetzt, die im Pariser Atelier von keinem anderen als Christophe Lemaire entworfen wird – da springt mein Modedesignherz! Lemaire als auch ein Team internationaler Designer machen sich mit Uniqlo U zur Aufgabe einzigartige Farben und neue Formen zu erkunden ohne den Grundgedanken von Basics, die im Kleiderschrank nicht fehlen dürfen, zu vergessen.
Uniqlo U 2018 Fall Winter Collection
---
A Man's wardrobe for the female body
Um einen neuen und frischen Blick auf Basics zu werfen finde ich es persönlich spannend die Männerkollektion von Uniqlo U, an einer Frau zu sehen. Wie ihr wisst, spiele ich sehr gerne mit den 'Grenzen' von Weiblichkeit und Männlichkeit; und finde meinen Stil oftmals im androgynen wieder.
Mit der Uniqlo U 2018 Fall Winter Collection ist dies wieder einmal möglich, denn egal ob es nun ein Hemd oder gar Blazer ist, die Essenz dieser Kollektion ist vor allem für Charaktere wie mich, die sich im Stil nicht einschränken, möchten spannend und ein Spektrum des eigenen Stils wird durch neu definierte Basics nicht nur erweitert, sondern auch unterstrichen. Meine liebste Kombination ist vor allem ein schlichter Blazer mit dem Chesterfield Coat um die verschiedenen Schichten in den Blautönen zu unterstreichen & dem typischen oversize-Alice Stil gerecht zu werden.
Die Uniqlo U Fall Winter Collection ist ab dem 20. September 2018 in ausgewählten Uniqlo Filialen als auch online erhältlich.
Blazer / Uniqlo U*
Chesterfield Coat / Uniqlo U*
Trousers / Uniqlo U*
Wool Jumper / Uniqlo U*
---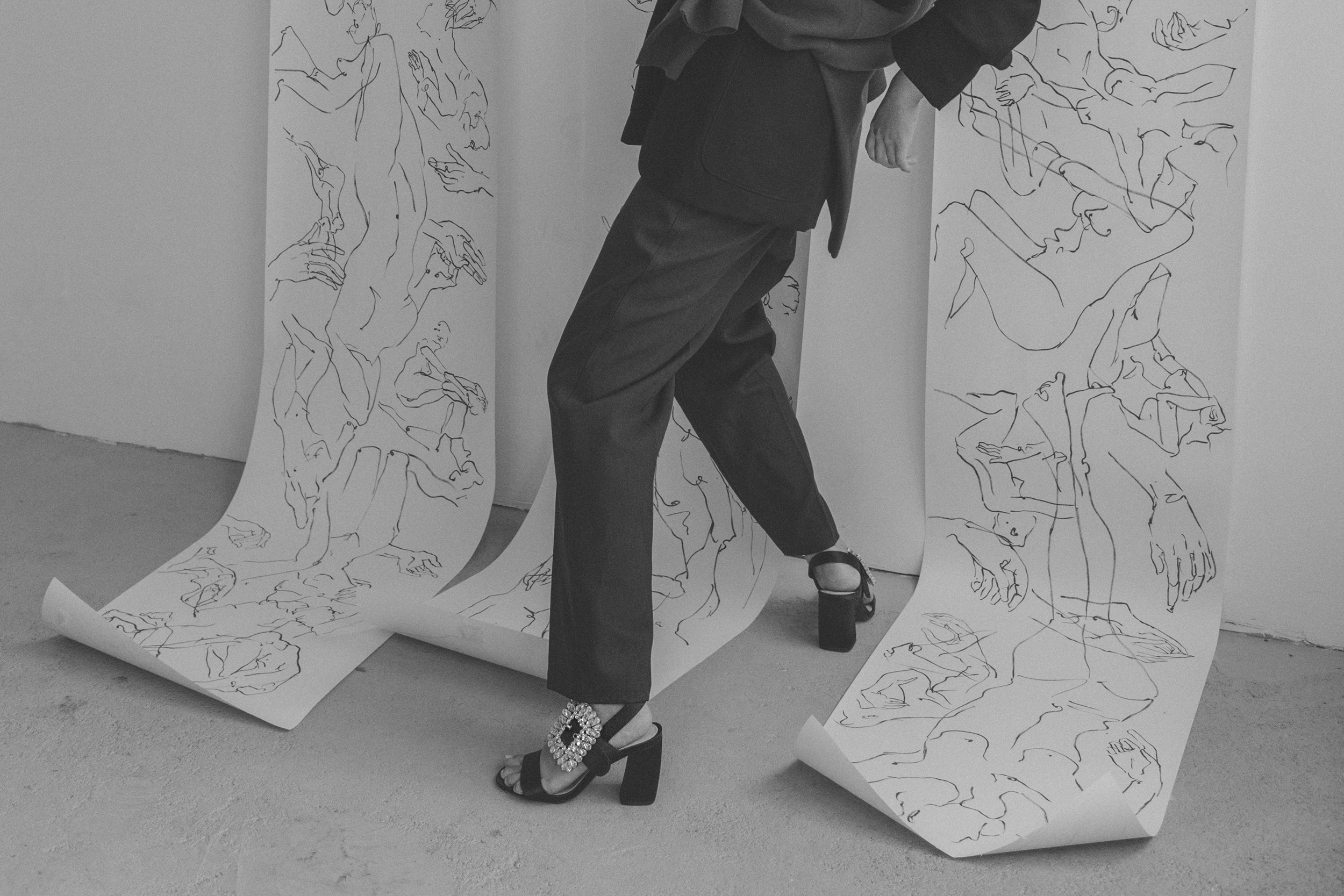 ---
Photo / Alice M. Huynh
Creative Direction / Alice M. Huynh
Art / Alice M. Huynh
*Thanks to Storm for the help!
*In friendly cooperation with Uniqlo.
*The opinions expressed here represent, as always, my own.