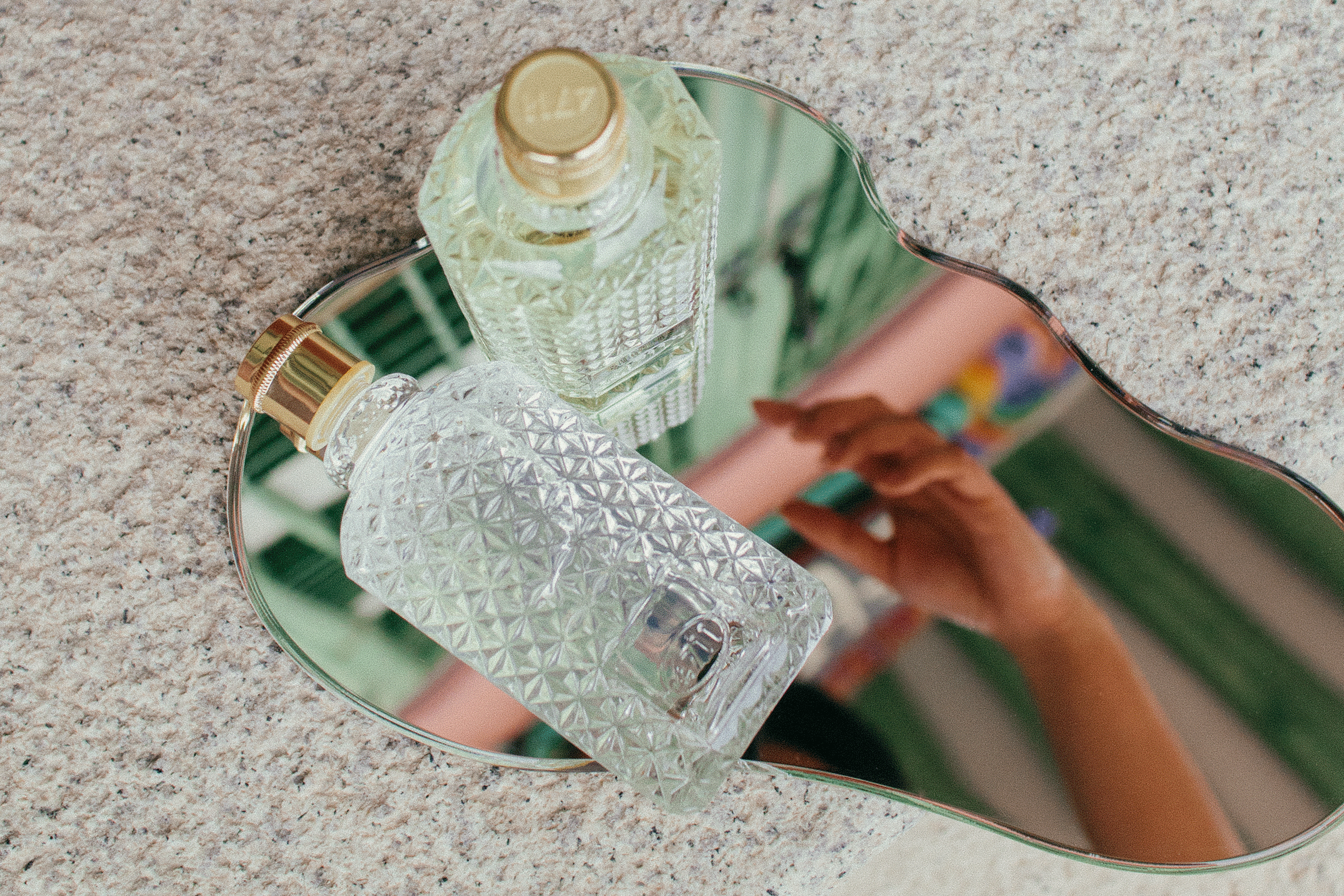 ---
Reisen und Düfte sind so unterschiedlich wie Tag und Nacht. Dennoch passen beide gerade wegen diesen Unterschieden so gut zusammen. Sie lassen uns in unterschiedliche Welten und in unser Inneres eintauchen. Reisen und fremde Kulturen, Sprachen und Geschmäcker erweitern unseren Horizont und Düfte lasse neue, aber auch bekannte Erinnerungen und Gefühle wieder aufleben. Und wie jedes Jahr, verbinde ich meine Reisen mit aufregenden Duftkreationen des kreativen Dufthauses 4711. Es hat mich diesmal erneut nach Asien, um genauer zu sein, nach Südkorea verschlagen – ein Land, das ich vor mehreren Jahren wieder erleben und jetzt aber nun innerhalb meiner 1-monatigen Reise tiefer und detaillierter kennenlernen durfte.
Der parfumistische Reiz auf dieser Reise war anders als die vorherigen 4711 Acqua Colonia Düfte: diesmal ist dieser nicht zitrisch-aromatisch, sondern überrascht erstmals mit floralen und exotisch-würzigen Noten, die der Trägerin ein besonderes Volumen an Wärme und Sanftheit bringt, ohne den Charakter des Kölner Dufthauses zu verlieren.
Eleganz durch florale und exotisch-würzige Noten
Die Farben und Düfte die mich durch meine beeindruckende Reise in Südkorea verfolgt haben, waren so beeindruckend und prägend wie die Düfte selber. Das saftige Grün der Berge rund um die Hauptstadt Seoul, das kräftige Orange und Violet in den alten Palastanlagen und Tempeln sowie der Kontrast der modernen Architektur und Skyline in den Straßen von Busan. Eindrücke und visuelle Inspirationen, die durch die 4711 Acqua Colonia Düfte Saffron & Iris als auch Myrrh & Kumquat unterstrichen werden.
Im Herbst ist es am Tag angenehm warm und die Abende frisch und windig. Eine Wärme und Sanftheit, die sich in der Komposition der Düfte widerspiegelt und sich auf der Haut vor allem durch ein neuartiges Flair mit einem tiefen Volumen erst recht entfaltet. Die Düfte dieser Eau de Cologne Reihe haben eine typische leichte Kopfnote, die durch den Duftgehalt den harmonischen und entspannten Zutaten eine besondere Tiefe gibt.
4711 Acqua Colonia 2018
Myrrh & Kumquat und Saffron & Iris
---
Ein Wechselspiel aus Harmonie & Entspannung
Harmonie und Entspannung sind zwei wichtige Punkte auf langen Reisen für mich. Wenn ich diese in Düfte beschreiben müsste, so wäre Acqua Colonia Myrrh & Kumquat die Harmonie, die ich in großen und aufregenden Städten wie Seoul oder Busan brauche: Eine leichte Brise an Fruchtigkeit, ausgelöst durch die leuchtend-orangefarbene Kumquatfrucht, gepaart in einem tänzelnden Wechselspiel des rauchig-balsamischen Myrrheöls, die perfekte mystische Nuance für den Großstadtdschungel, in dem man nicht weiß, was sich um die Ecke versteckt. Ein kleines Café? Ein Architektjuwel oder doch einfach nur eine Sackgasse? Süßliche Frische für mehr Gelassenheit und Neugier.
4711 Acqua Colonia Saffron & Iris entspannt mich mit seinem pudrig-aromatischen Duft, der mich sanft umhüllt und mir gedankliche Klarheit verleiht, während ich in einem geschäftigen Café sitze und den Trubel auf der Straße oder den wilden Wellen an der Küste Jejus beobachte. Der aromatisch-duftende Safran gehört zu den teuersten Gewürzen der Welt, denn das "rote Gold" und die kostbaren Safranfäden können nur in Handarbeit geerntet werden. Zusammen mit dem intensiven Duftöl der filigranen Iris bekommt der 4711 Acqua Colonia Saffron & Iris Duft eine pudrig & sanfte Note.
Zwar gehen alle Abenteuer irgendwann mal zu Ende, doch auch wenn meine Reise durch Südkorea und die Bilder und Erinnerungen von Jahr zu Jahr blasser werden, so werden die aufregenden Duftkompositionen mit ruhigem Charme und den Erinnerungen meiner farbenfrohen Reise wieder aufkommen, sobald ich die eleganten Flaschen öffne und mich im Duftrausch der 4711 Acqua Colonia 2018 Editionen verliere.
4711 Acqua Colonia Myrrh & Kumquat und Saffron & Iris sind seit August 2018 in ausgewählten Shops erhältlich.
Das 4711 Acqua Colonia Eau de Cologne Splash & Spray in der Duftrichtung Myrrh & Kumquat
und Saffron & Iris kommt jeweils in einem 170 ml Flakon für 44,50 €.
4711 Acqua Colonia Eau de Cologne Natural Spray Myrrh & Kumquat und Saffron & Iris gibt es in 50 ml zu 22,50 €.
Zudem gibt es ergänzend ein 4711 Acqua Colonia Aroma Shower Gel in 200 ml zu 12,50 €.
Alles über das Kölner Dufthaus 4711, gibt es auf www.4711.com

---
---
Photo / Alice M. Huynh
Creative Direction / Alice M. Huynh
*Thanks to May for the help!
*In friendly cooperation with 4711.
*The opinions expressed here represent, as always, my own.