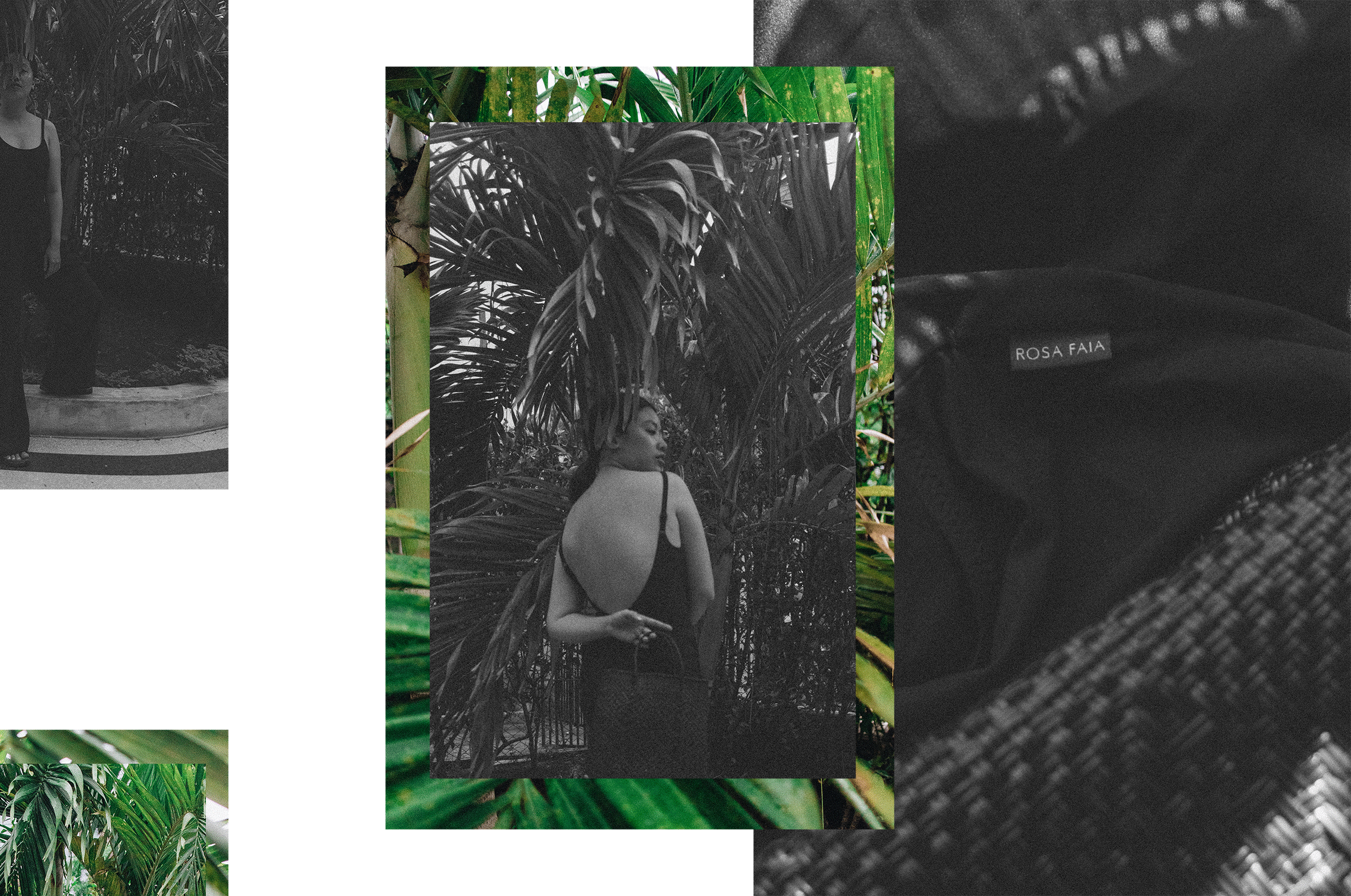 ---
Als Weltenbummlerin aber auch Mode & Lifestylebloggerin gehört ein smart gepackter Koffer zu meinem wohl wichtigsten Repertoire, egal ob ich durch die isländischen Gletscher wandere oder am Malecón in Havana die Sonne genieße. Dabei greife ich vor allem auch auf meine liebsten Kleidungsstücke als auch Basics, welche die Essenz jedes Kleiderschranks ist, zurück ohne auf coole Looks zu verzichten.
Der neuste wandelbare Freund in meinem Koffer ist der 'Perfect Black Suit' von Rosa Faia, der als eleganter Badeanzug am Strand nicht nur eine tolle Figur macht, sondern auch im Alltag, als auch als Reiselook nicht fehlen darf. Das "kleine Schwarze" funktioniert also auch hier, denn nur mit wenigen Handgriffen und den richtigen Accessoires, verwandelt sich der puristisch-urbane Einteiler in einen casual Urlaubslook als auch für die Strandbar danach. In heißen Reiseländern bevorzuge ich immer weite und lockere Hosen, am besten aus Seide, da es der Träger*in immer noch einen eleganten Look gibt und bei einer Hitze trotzdem noch kühlt!
The Perfect Black (Swim) Suit mit Rosa Faia
---
Swim Suit / Rosa Faia*
Silk Trousers / COS
Woven Bag / Souvenir from Mexico
Sandals / Birkenstocks
Falls es dann auch mal noch weiter in eine schicke Bar oder einen Club soll, müssen dazu nur noch die Schuhe gewechselt werden und schon hat man 3-Looks-in-1, ohne viel Platz im Koffer verschwendet zu haben! Der Hingucker bei dem Rosa Faia Swimsuit ist der extra tiefe Rückenausschnitt, für den Hauch an Sex-Appeal am Tag als auch am Abend.
Ein wahres Wunder für alle Figurtypen, denn dieser Klassiker funktioniert auch bei kleinen A-Cups wie meinen bis hinzu kurvigen Frauen mit größeren Cups bis in Körbchengröße F. Getreu nach dem Motto #BodyPositivity deckt Rosa Faia mit seinen "One Cup Fits All" & nur zwei Schnittvarianten eine große Bandbreite an Frauen ab, die die Möglichkeit haben, ihren persönlichen Beachbody zu genießen und sich darin wohlzufühlen! Und, ihr? Seid ihr auch schon Beach Body Ready?!
---
---
Photo / Alice M. Huynh
Creative Direction / Alice M. Huynh
*Thanks to Meike for the help!
*In friendly cooperation with Rosa Faia.
*The opinions expressed here represent, as always, my own.