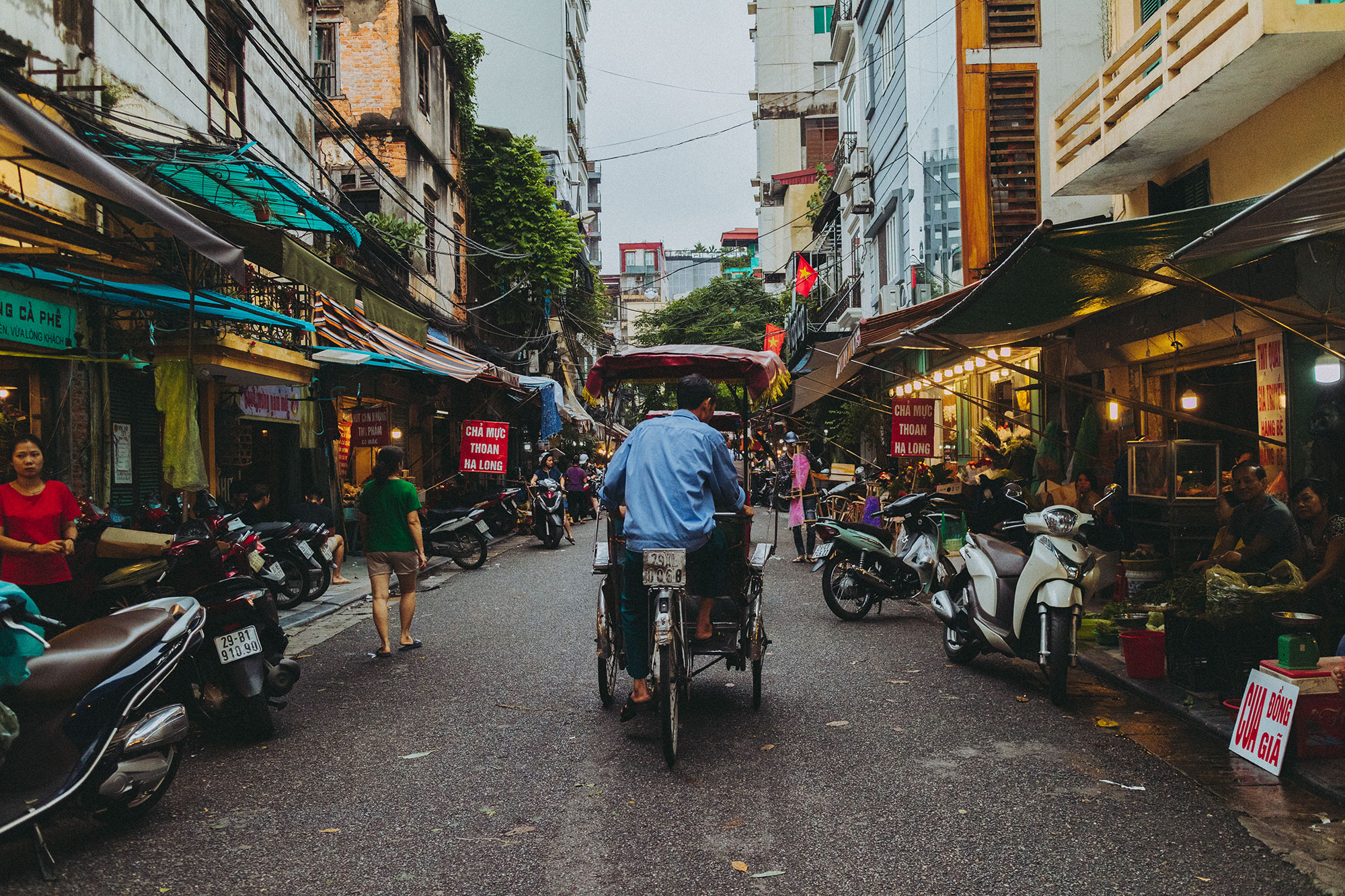 ---
Während ich mit meinem Fahrer Nam in seinem Cyclo saß und mit gemäßigtem Tempo durch das Old Quarter von Hanoi schlängelte, erzählte er mir von den besten Orten für das leckerste Bún chả nem (Reisnudeln mit gegrillter Schweinekotelett & Frühlingsrollen) & erklärte mir gleichzeitig die unterschiedlichen Vierteln, die wir auf unserer 30-minütigen Fahrt durchqueren. Mein Vietnamesisch ist zwar etwas eingerostet und der nordvietnamesische Dialekt machte mir zu schaffen, doch ich war dankbar für die kleinen Geschichten und Anekdoten die Nam mir auf dem Weg gegeben hat. Er bemerkte direkt meinen südvietnamesischen Dialekt und ich erzählte ihm im Gegenzug von meinem Leben als Việt Kiều (Oversea Vietnamese / Vietnamesische Diaspora) in Deutschland.
Die Straßen hier waren schmaler, als ich es aus Saigon gewohnt bin, und so kam es das zwischen dem Cyclo einige Mopeds mit Familien, Touristen & Verkäufer*innen mit Körben voller verschiedenster Früchten in allen Farben an uns vorbeischlängelten. Es war wie ein homogener Strom, in dem jeder seinen Platz hatte und es keine Zusammenstöße gab (man stelle sich das mal in Deutschland vor – unmöglich!). Der Duft von frittierten Frühlingsrollen steigt mir in die Nase, während man nur das Getümmel der Mopeds, Hupen sowie einige Marktschreier hört. Für manche könnten die Eindrücke, an einen heißen schwülen Tag in Hanoi zu sehr zu schaffen machen, doch ich genieße das geordnete Chaos, die unterschiedlichen Düfte, den ungewohnten Dialekt und die saftigen Farben der Schilder & Häuser. Die Farben der Früchte und Souvenirs sowie den Kabelsalat über unseren Köpfen. Der Charme und die Nostalgie dieser über 1000 Jahre alte Stadt spürt man nicht nur in den Straßen und jedem Stein der Fassaden, sondern auch in den Gesichtern der Einheimischen.
---
On The Streets Of… Hà Nội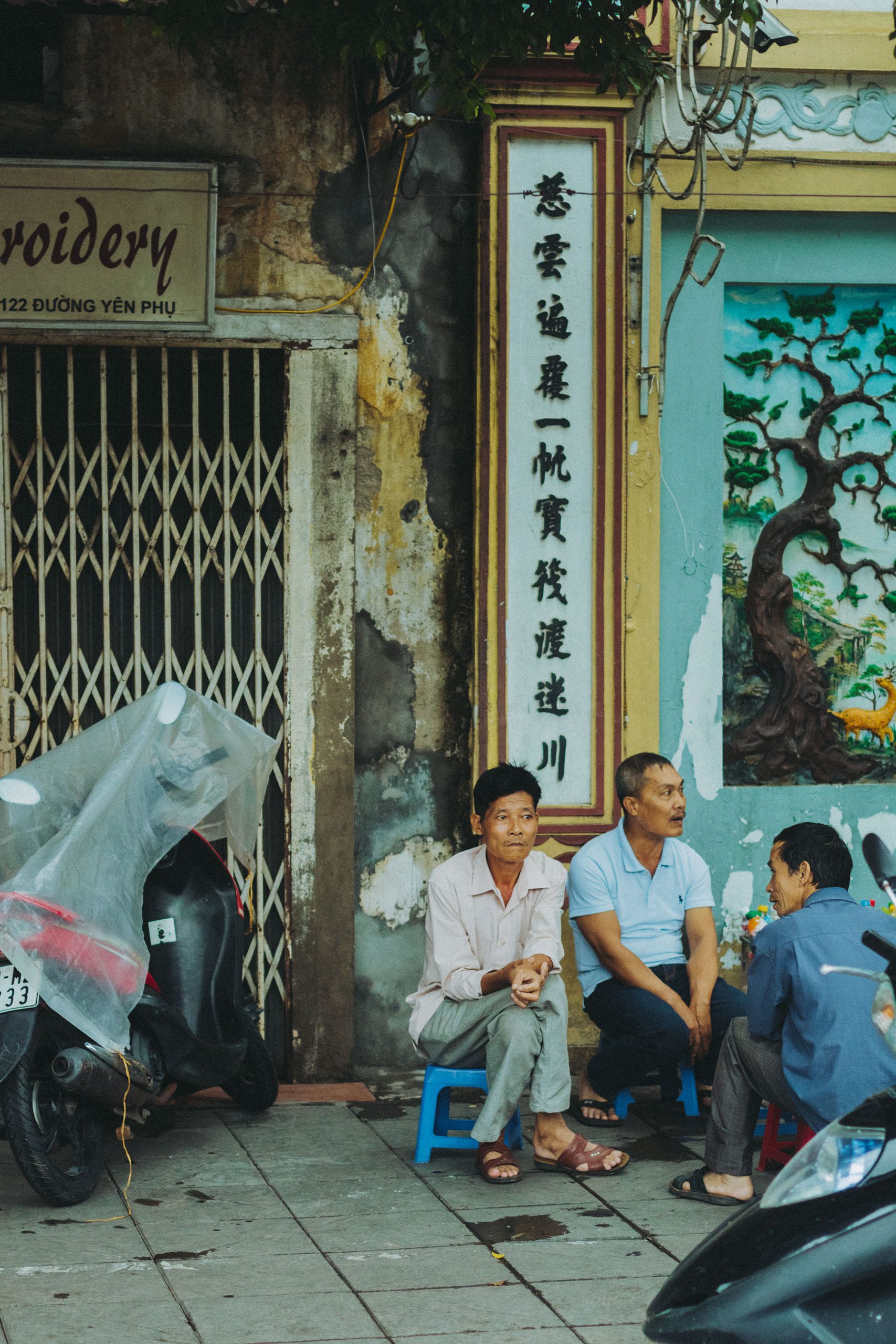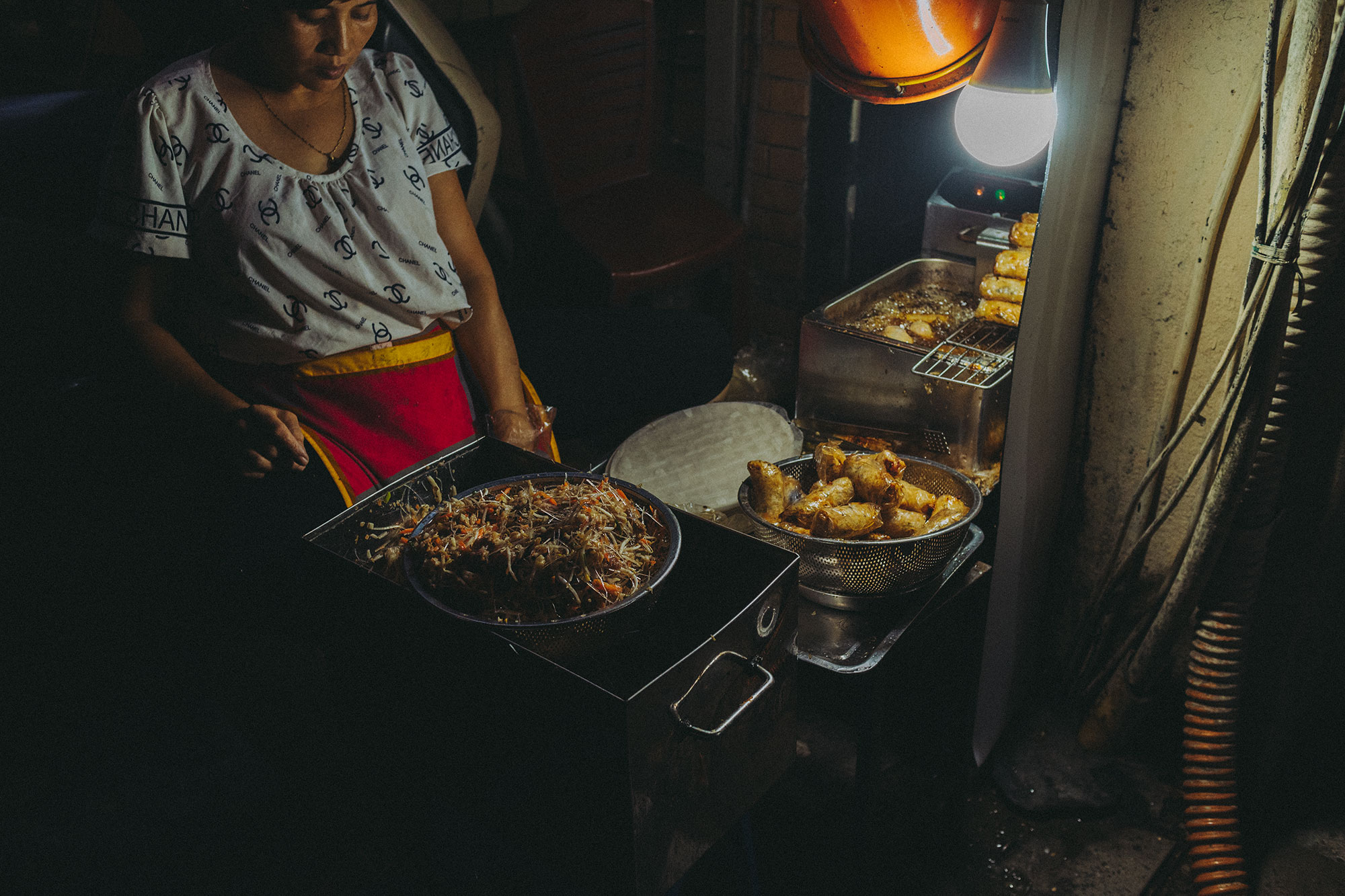 ---
More Travel Diaries & Guides from
Hanoi & Halong Bay
---
Photo / Alice M. Huynh
*This trip was made possible thanks to Vietnam Airlines & Tâm Travel.
*The opinions expressed here represent, as always, my own.