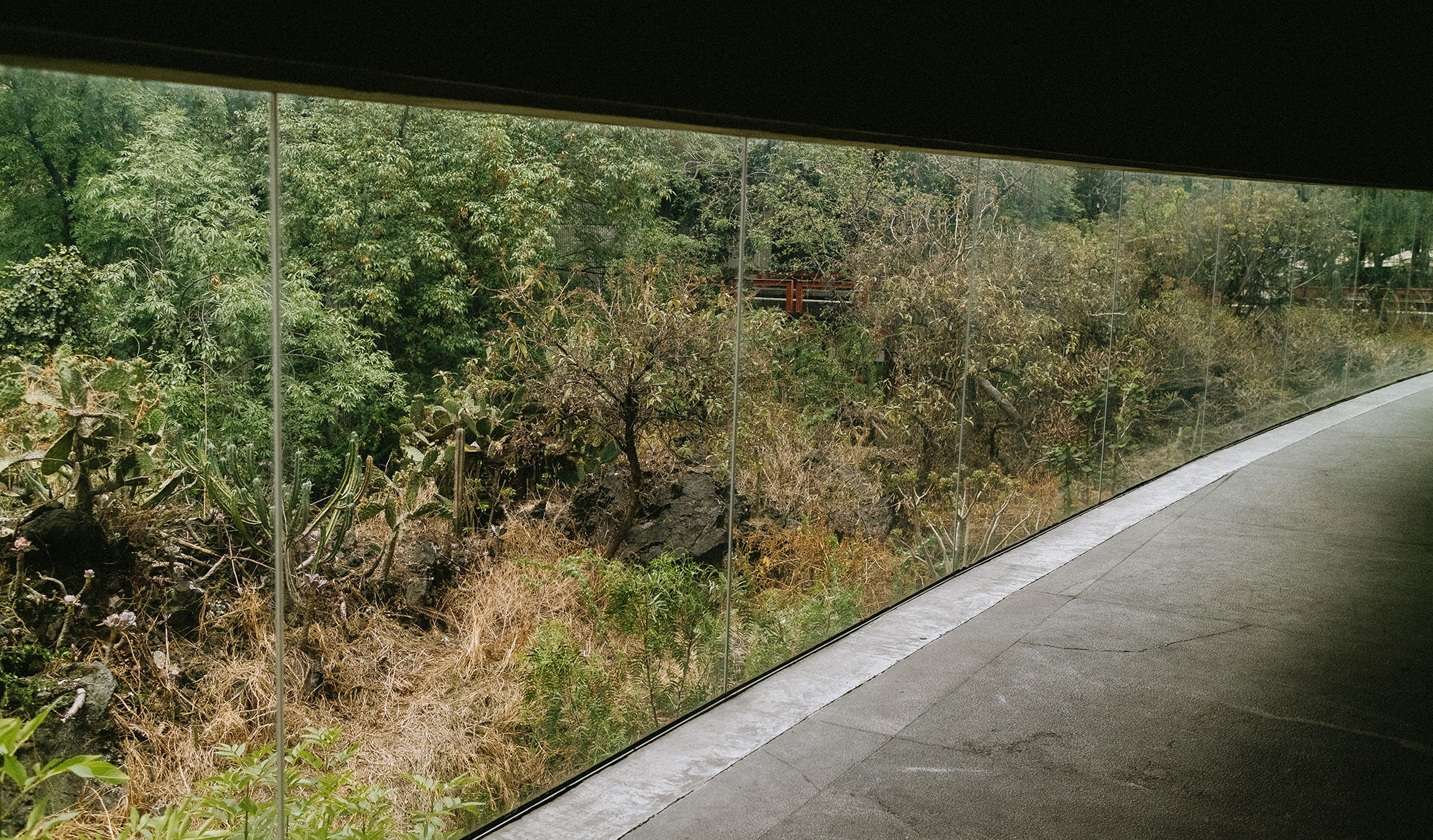 ---
Av. Insurgentes Sur 3000
C.U., Coyoacán
04510 Ciudad de México, CDMX, Mexiko
–
Eintritt / 40 MX$
Mi-Fr-So / 10-18 Uhr
Do-Sa / 10-20 Uhr
Mittwoch, Samstag & Sonntag kostet der Eintritt nur die Hälfte
Als ich mit dem Taxi vom Flughafen im typischen Mexico-City Verkehr feststeckte, fiel mir ein besonders großes Plakat in der Ferne auf. Das Plakat bestand aus vielen Porträts von jungen Menschen in einem Pop-Art-Stil und starken Farben. Darunter große Druckbuchstaben mit dem Namen des Künstlers: "AI WEIWEI". Da ich seine Arbeit immer sehr beeindruckend finde, war ich umso mehr aufgeregt, diese Ausstellung in persona zu sehen.
Ai Weiwei's Ausstellung "Resenting Memories" hat mich unglaublich bewegt. In den riesigen Hallen des MUAC hingen die großen Porträts, die ich auch schon auf dem Weg in die Stadt gesehen habe. Die Porträts der jungen Männer waren ausdruckslos und auch zum Teil starr, auch wenn diese in kräftigen und warmen Farben gedruckt wurden. Ai Weiwei beschäftigte sich in der Ausstellung vor allem mit den 43 Studenten, die am 26. September 2014 in Iguana spurlos verschwunden sind. Die eindringlichen Porträts, aber vor allem die Videoformate der hinterbliebenen Familienmitglieder, Partner*innen & Freund*innen haben mich so berührt, dass in dieser bedrückten Stimmung ich die Tränen nicht zurückhalten konnte. Ein Grund, weshalb Kunst in der Gegenwart politischer & wichtiger den je ist.
Erinnerungen & Parallelen in Ai Weiwei's "Resenting Memories"
Das Museo Universitario Arte Contemporáneo, auch bekannt unter den Initialen MUAC, ist ein 1300 m² großes Museum für Moderne Kunst auf dem Campus der National Autonomous University of Mexico. Seit der Eröffnung im November 2008 zieht es regelrecht Besucher aus der ganzen Welt an und nicht nur die Ausstellungen sind ein Besuch wert, sondern auch die Architektur. Das MUAC wurde von Teodoro González de León designt, der ebenfalls das Reforma 222 in CDMX als auch das Museo Tamayo co-designt hat.
Da das MUAC recht weit weg vom Zentrum der Stadt ist, lohnt es sich hier mit einem Uber dorthinzufahren. Das Museo Universitario Arte Contemporáneo in Mexico-City ist Mittwoch bis Sonntag geöffnet. Tipp: Jeden Mittwoch, Samstag & Sonntag bezahlt man nur die Hälfte (20 MX$ = ca. 0,80 €). Mehr Informationen gibt es hier.
---
Inside MUAC – Museo Universitario Arte Contemporáneo, Mexico-City
Ai Weiwei "Resenting Memories" at MUAC
(13.04.2019 — 06.10.2019)
"Despite the geographical distance between China and Mexico, Ai Weiwei explores the traumas experienced in these two places in a narrative that appeals to our obligation to construct social memory. This project brings together the concern represented by the destruction of cultural heritage and our relationship with our ancestors; the trauma signified by the attack on the future, which presumes violence against young people." – via MUAC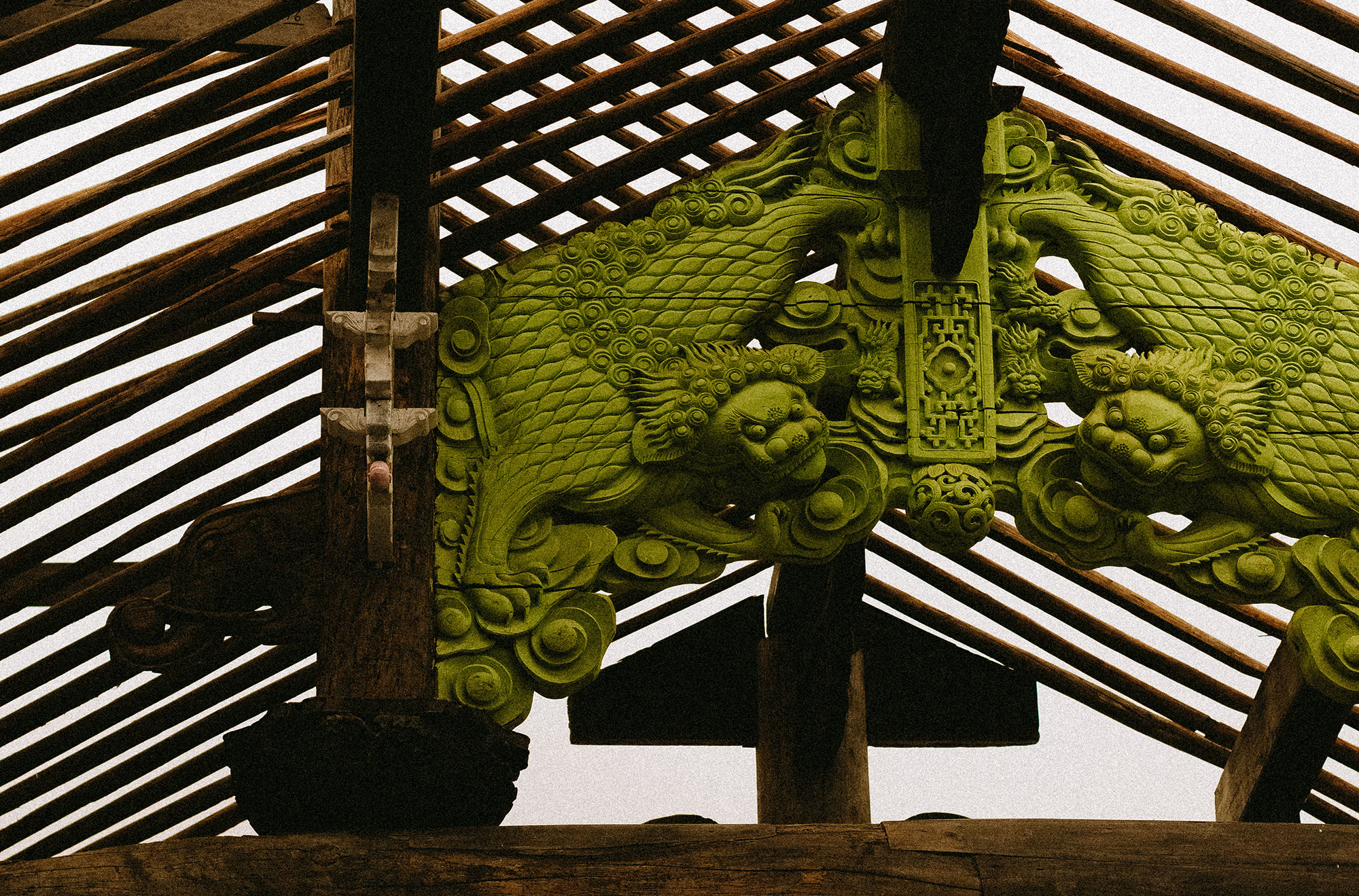 ---
More Travel Guides & Diaries from CDMX
---
Photo / Alice M. Huynh
*The opinions expressed here represent, as always, my own.