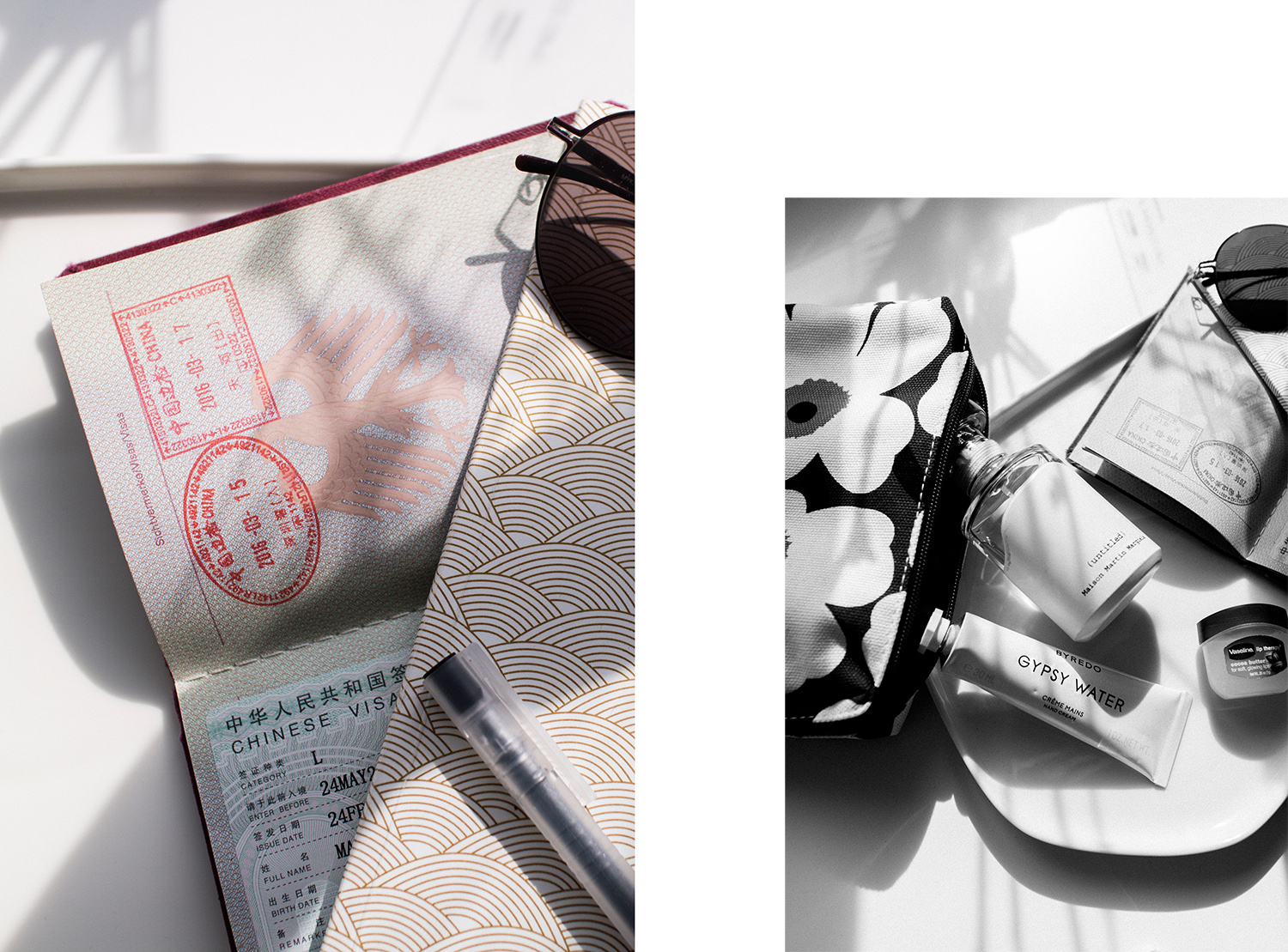 Körperlich bin ich zwar in Berlin, aber mental bin ich momentan in China, um genauer zu sein, in Guangzhou, unterwegs. Als ich vor einigen Wochen, die Einladung von Finnair bekam, die neue Flugstrecke von Helsinki nach Guangzhou, Südchina, in Form einer Pressereise zu testen, war ich einfach nur aufgeregt und konnte dies kaum fassen.
China stand schon immer auf meiner Travel Bucketliste. Als Halb-Chinesin hat dieses Land mich schon immer fasziniert, und auch wenn ich hier in Deutschland geboren und aufgewachsen bin – ich wusste, eines Tages wäre dann die Zeit gekommen, nach China zu reisen und dort einen Teil von mir und meiner Herkunft kennenzulernen und zu entdecken. Wie ist China wohl und vor allem wie sind die Menschen? Wie ist das Essen, die Straßen, die Luft und die Atmosphäre – Fragen über Fragen stapelten sich in meinem Kopf und ich konnte meine Fantasie kaum noch zurückhalten.
Bevor ich nun mit spannenden und auch emotionalen Blogposts aus China starte, möchte ich euch zunächst meine Guangzhou Travel Essentials vorstellen, die in meiner Handtasche Platz fanden:
Beautybag: Marimekko for Finnair*
Parfum: Maison Martin Margiela 'untitled'
Handcreme: BYREDO 'Gypsy Water'*
Lipbalm: Vaseline 'Coco Butter'
Shades: MYKITA*
Headphones: Happy Plugs*
Notizbuch: The Aivy League
Stift: Muji
Nachtcreme: VICHY 'Neovadiol Nacht'*
Wie ihr vielleicht wisst, hatte ich schon letztes Jahr die Ehre mit Finnair, das Herkunftsland dieser Airline sowie dem Label Marimekko, Finnland, kennenzulernen. Marimekko ist für bunte Blumenmuster und Farben bekannt – zwar bin ich durch und durch, oder sagen wir mal, Minimalismus-Liebhaberin, aber an solchen Beauty-Taschen komme ich nicht vorbei. Auf meiner letzten Reise gab es diese kleinen Beautybags von Marrimekko, welche übrigens exklusiv für Finnair designt worden sind, in der Business Class. Diese ist seither einer meiner liebsten Begleiter auf Reisen. Hier gibt es übrigens alle Blogeinträge über meine Reise nach Finnland.
 In meinem Handgepäck ist natürlich auch immer ein Parfum dabei, für den Frühling verwende ich sehr gerne 'untitled' von Maison Martin Margiela und auf langen Reisen gegen trockene Hände und Lippen, das Gypsy Water von BYREDO sowie den Lippenbalsam von Vaseline. Da Reisen immer mit sehr viel Zeit verbunden ist, habe ich auch zur Ablenkung mein Notizbuch von The Aivy League dabei, in denen ich meine Abenteuer, Gedanken und Ideen festhalte.
Seid also gespannt auf meine ferne Reise mit Finnair nach Guangzhou! Love, Alice.
---
Guangzhou Travel Essentials
Photo: I heart Alice
*Samples or Gift
*The opinions expressed here represent my own

Merken