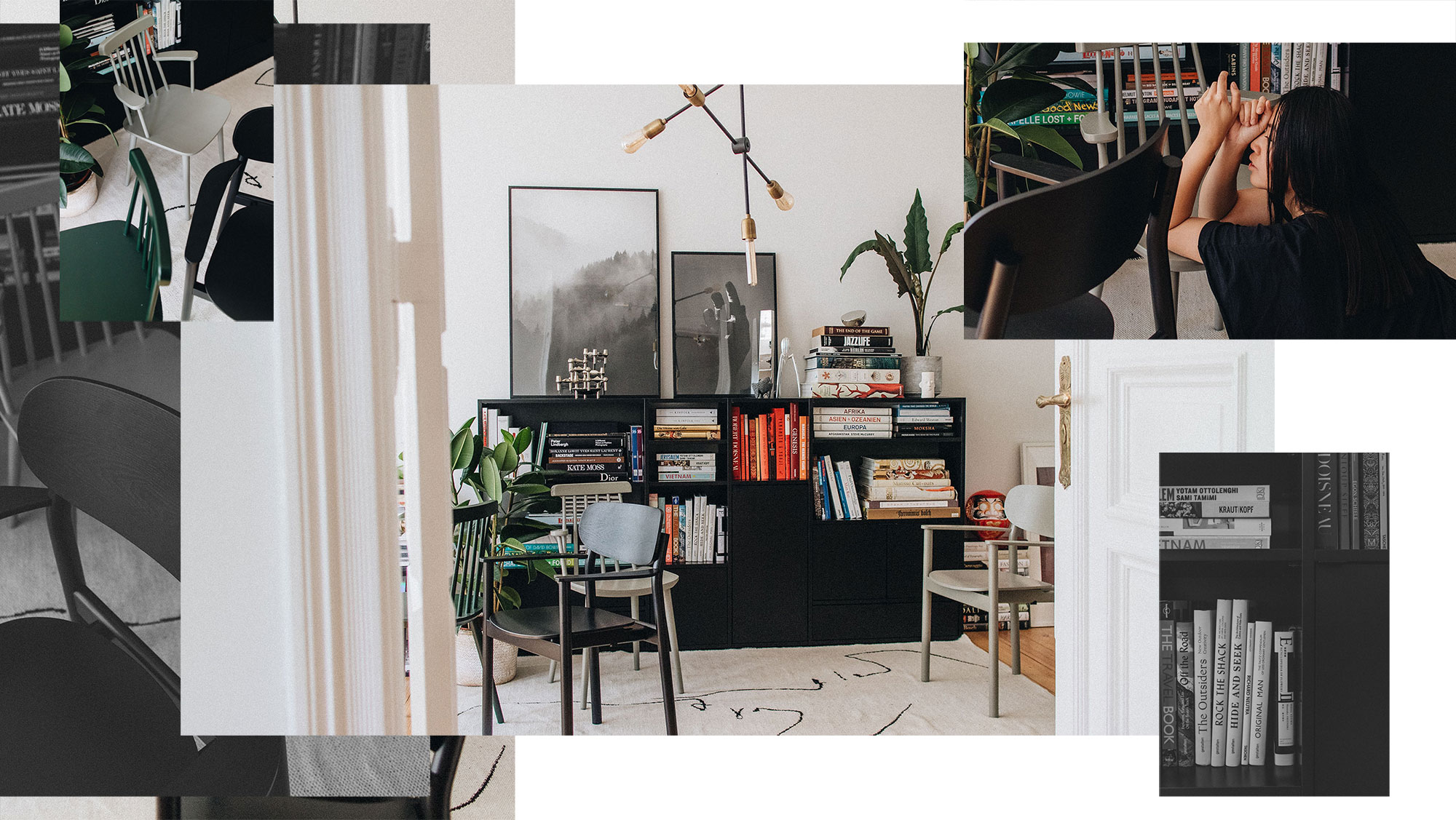 ---
Nachdem ich euch schon meinen neuen Dining Table von MYCS gezeigt habe, gehört die Aufmerksamkeit ganz und gar diesem Prachtstück. Denn neben Stühlen und Tischen könnt ihr vor allem auch Regale bei MYCS entwerfen. Auf meiner Interior-Wishlist standen schon einige Bücherregale, doch keines war genau so, wie ich wollte. Einerseits war es mir wichtig, dass es genau die richtige Länge und Breite als auch Höhe für meine unzähligen Bücher hat und vor allem das Gewicht ist wiederum ein weiterer Punkt, weshalb nur wenige kommerzielle Bücherregale für mich in Frage kommen.
Ich hatte schon vorab eine genaue Vorstellung, wie mein perfektes Bücherregal denn aussehen sollte. Ich wollte vor allem ein schwarzes Regal mit teilweise farbigen Rückwänden haben. Schubladen und Türen waren mir auch wichtig, da ich einige Magazine, Zeitschriften und Co. so am besten verstauen und verstecken konnte. Nachdem ich nun eine Stunde vor dem Laptop saß, um im Konfigurator bei MYCS meinen perfekten Schrank zu gestalten, kam ich meinem perfekten Bookshelf immer näher.
---
Bookshelf Inspiration mit MYCS Regalsystem
---
Bookshelf / MYCS*
STYNG Chair / MYCS*
PRYME Chair / MYCS*
Carpet / Sissyboy
Ceiling Light / House Doctor
Jedes individuelle Design wird in traditionsreichen & europäischen Möbelmanufakturen hergestellt und das spannende an der großen Variation an Möglichkeiten sind vor allem die umweltfreundlichen Lacke und robuste Stoffe. Ich habe mich natürlich für all-black entschieden und es war mir zudem auch noch wichtig die Regalböden leicht und flexibel versetzen zu können, da meine Buchsammlung stetig weiter wächst. So kann ich nicht nur Fächer regulieren und für höhere Bücher oder Bildbände Platz schaffen, sondern auch wieder frischen Wind in das Bücherregal bringen.
Im unteren Bereich des Regals habe ich vor allem die Schubladen für weiteren Stauraum hinzugefügt. Das Beste an den Türen und Schubladen: Die Soft-Close-Funktion für leises und weiches Schließen sowie die simplen Griffe, die unauffällig aber trotzdem das gewisse Etwas geben. Nach und nach bekommt mein zu Hause die nötige Portion Flair und Charakter, vor allem aber auch dank MYCS und meinem neusten Möbel-Liebling im Wohnzimmer. Findet ihr nicht auch? Love, Alice.
---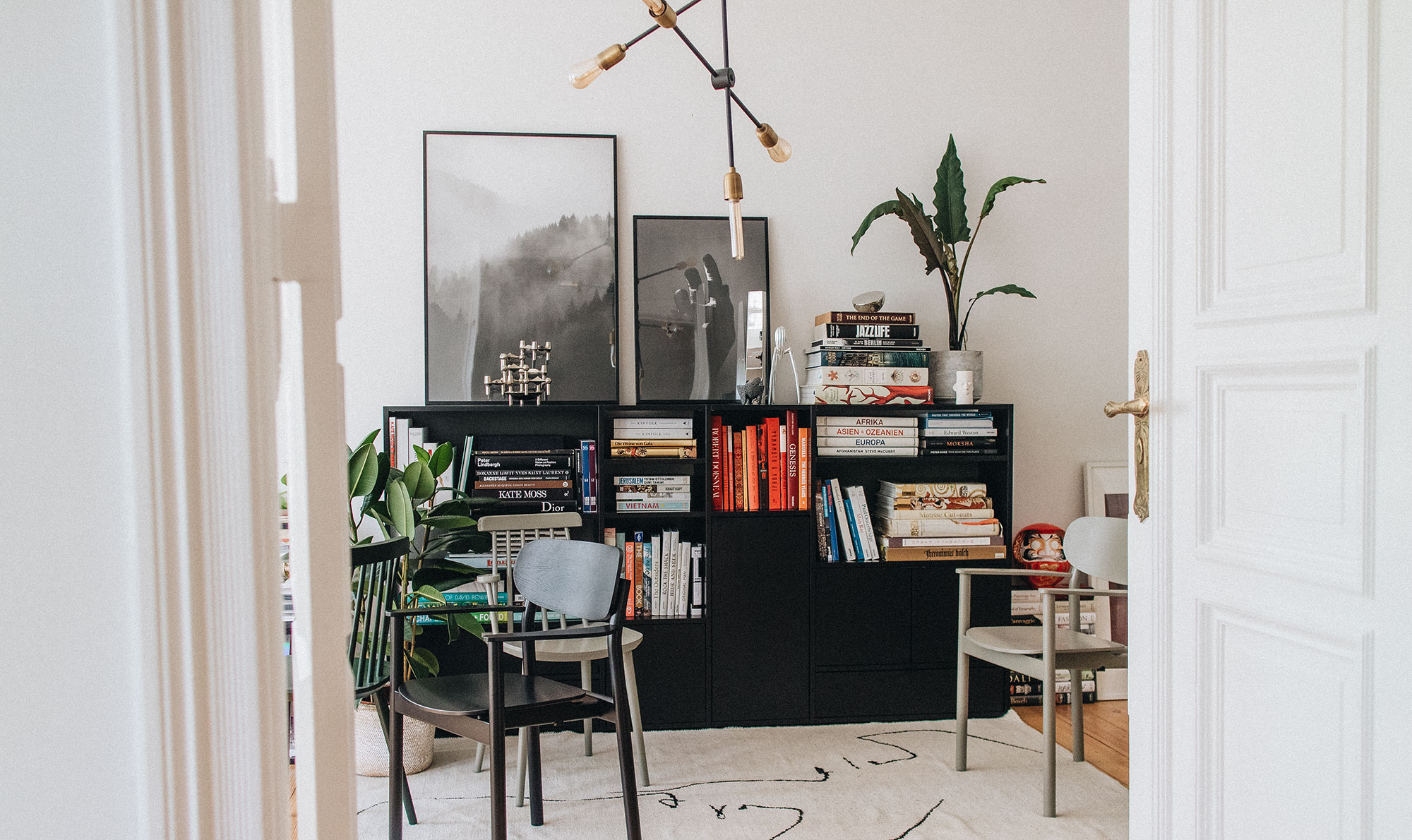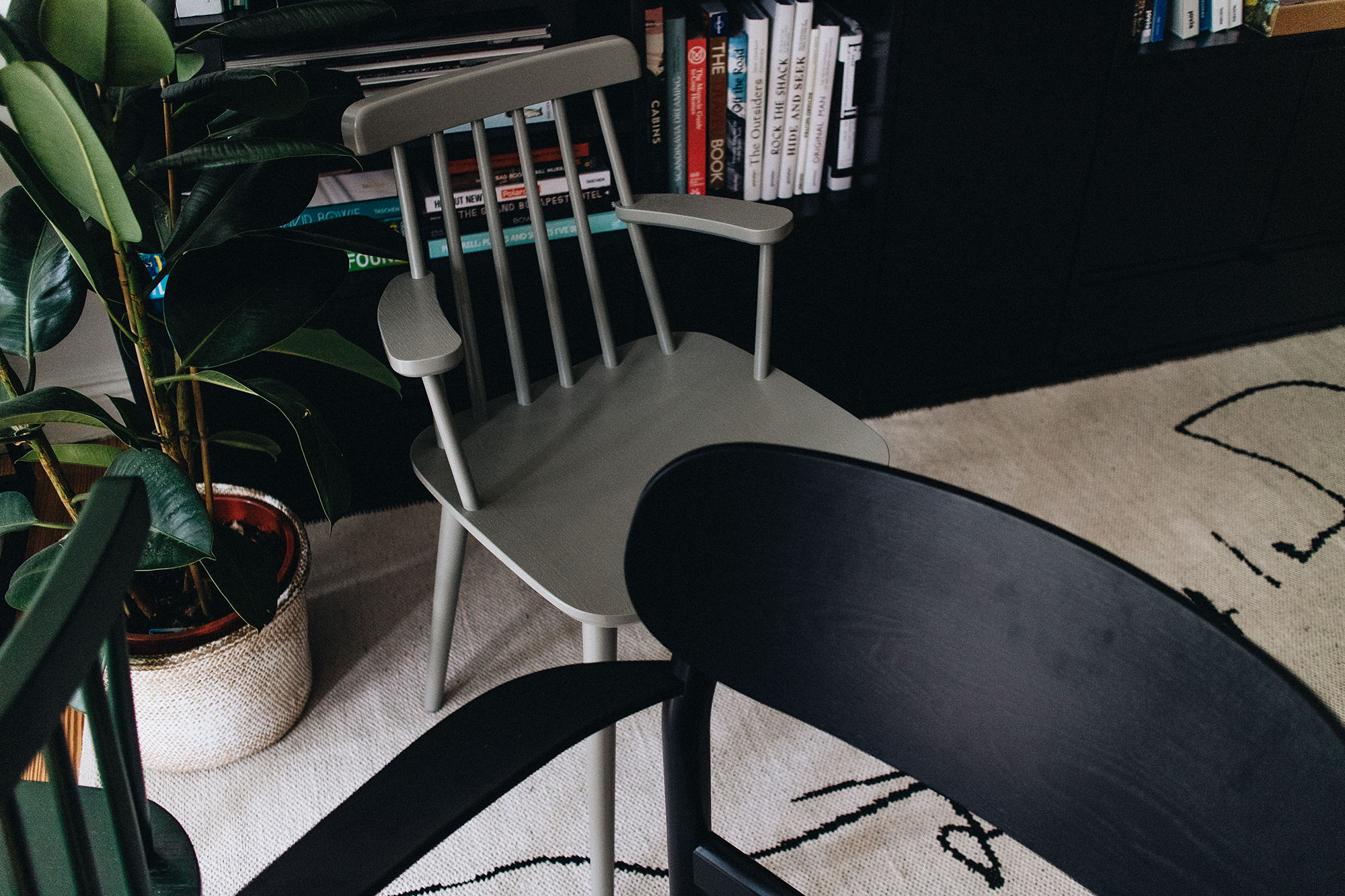 ---
Photo / Alice M. Huynh
*Thanks to Sophie for the help!
*PR Sample / Affiliate Link
*In friendly cooperation with mycs.
*The opinions expressed here represent, as always, my own.