Don't forget to mix it all up to enjoy the full deliciousness of Wen Cheng's Handpulled Biang Biang Noodles!

---
Wen Cheng Handpulled Noodles
Schönhauser Allee 65
10437 Berlin
Tue – Fri: 5pm to 9pm
Sa & Sun: 12-3pm & 5-9pm
/
No reservations; only walk-ins
$$$$
Send Noods! Und bitte am besten ganz scharf ;)! Für alle Foodies, die schon einmal in den Genuss von Handpulled Noodles gekommen sind, werden sich besonders freuen – vor allem unter den Berliner:innen ist Wen Cheng Handpulled Noodles schon seit der Eröffnung im Juni wohl kein Geheimtipp mehr. Nach dem Motto, 'No reservations, walk-ins only', kommt es dann schon einmal vor, dass man die hungrigen Foodies schon von mehreren 100 Metern sieht. Bringt also Zeit und Geduld mit!
"Big fat hand pulled noodles are taking over Berlin"
Biang Biang Noodles sind eine Spezialität aus der Shaanxi Provinz im Nordwesten Chinas & für alle Nudelliebhaber nicht ganz unbekannt. Nachdem leider mein liebster Xi'An Imbiss (RIP Grand Tang Xi Yu!) in Prenzlauer Berg schließen musste, bin ich umso glücklicher um diesen neuen Noodle-Hotspot in meinem Kiez.
Die perfekte Balance zwischen Sojasoße, Chiliflocken, Öl & dem zarten Rind- oder Lammfleisch, gepaart mit den bissfesten und der chewy Textur der handgefertigten langen Nudeln, gleicht einer waren Völlerei im Himmel sowie einer Geschmacksexplosion für den Gaumen.
Mein absoluter Favorit sind eindeutig der klassischen Biang Biang Noodles mit Rindfleisch (11,50€), dicht gefolgt von den Biang Biang Noodles mit Lamm (11,50€) & wenn noch Platz ist, die Szechuan Fried Chicken Bao (5€)! Tipp: Es gibt insgesamt 3 Chili-Level & zur Referenz: Stufe drei ('Asian-Spicy') ist WIRKLICH SCHARF! *schnauf*
Mehr Informationen gibt es auf der offiziellen Website von Wen Cheng Handpulled Noodles oder auf Instagram.
P.s. Falls ihr keine Möglichkeit habt zu Wen Cheng Handpulled Noodles zu gehen und/oder nicht in Berlin wohnt, habe ich hier ein leckeres Sichuan Chili Oil Noodle Rezept für euch!
---
Wen Cheng Handpulled Noodles: Biang Biang Love in Prenzlauer Berg, Berlin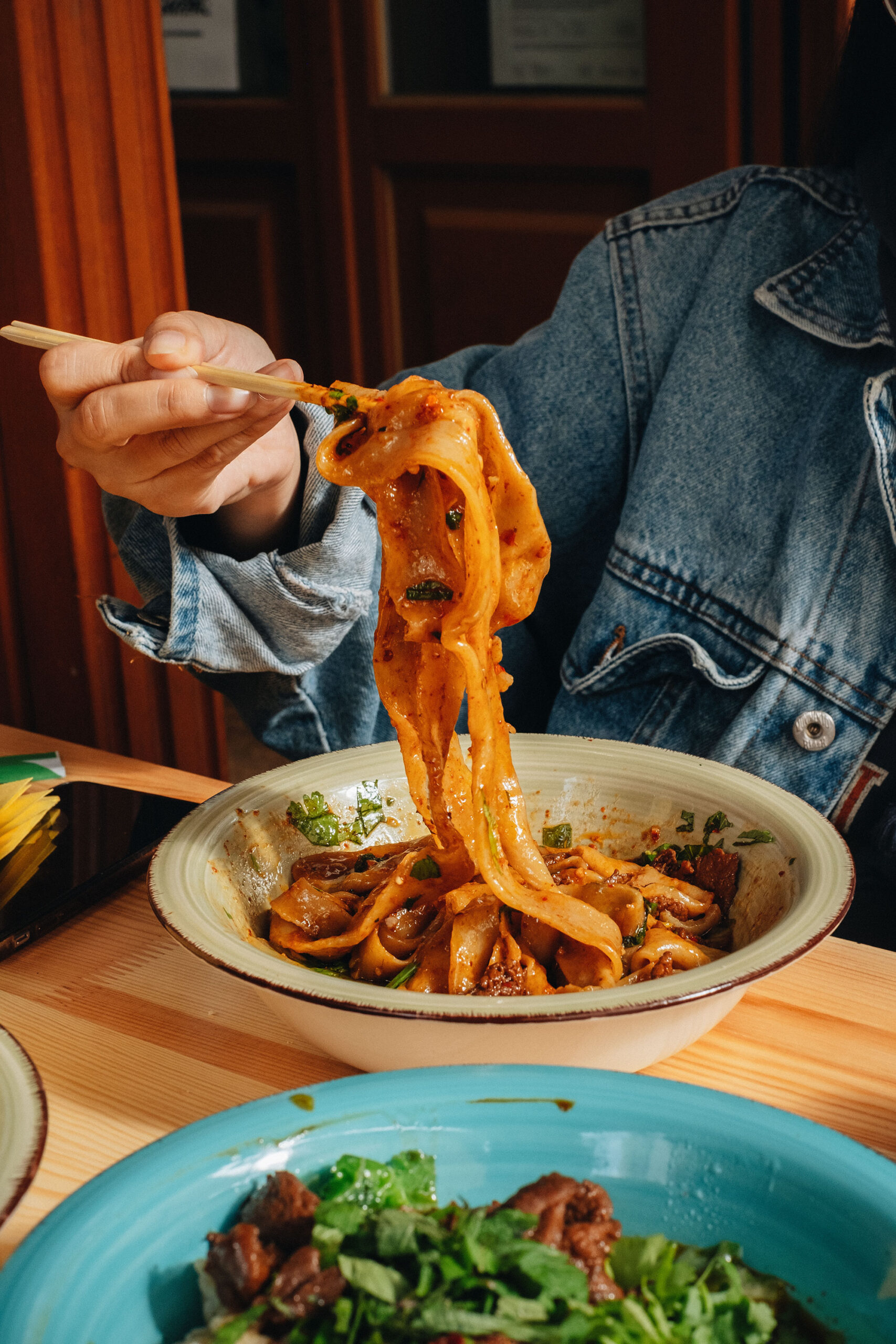 above: Wen Cheng's Handpulled Biang Biang Noodles with lamb & cumin / below: Wen Cheng's Szechuan Fried Chicken Bao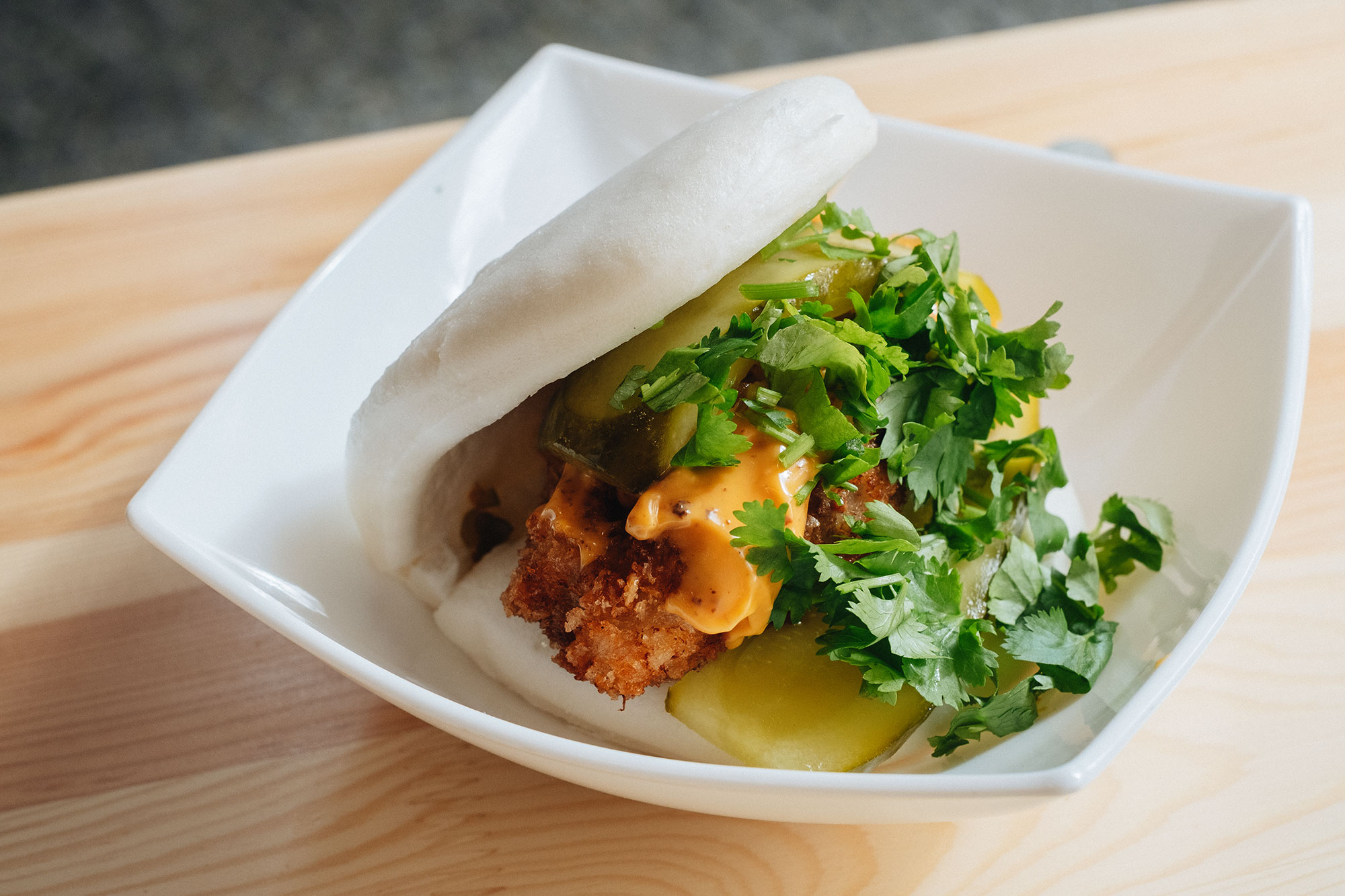 ---
Photo / Alice M. Huynh
*The opinions expressed here represent, as always, my own.