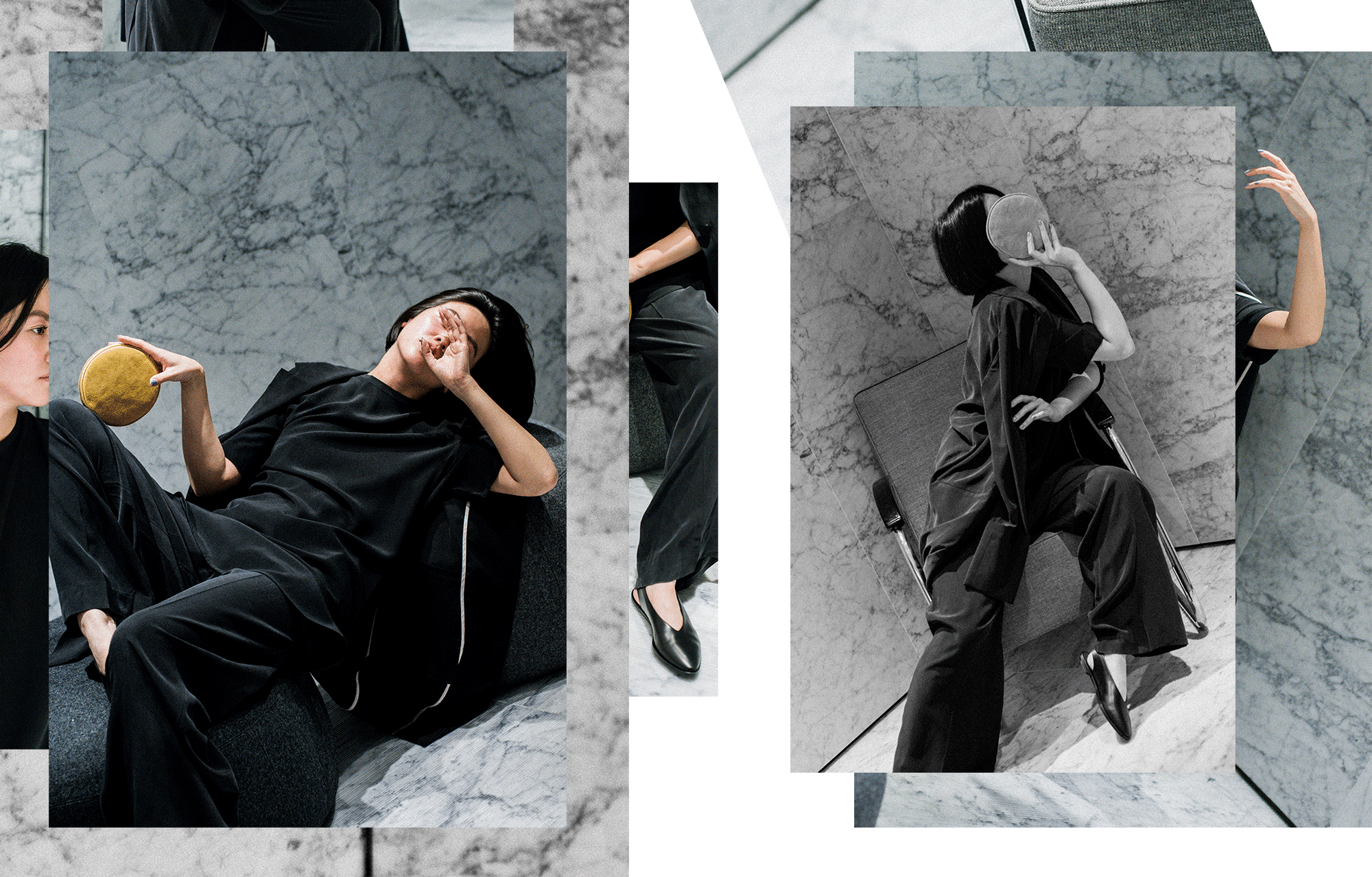 Seide verleiht der Trägerin, ein luxeriöses und unbeschwertes Gefühl, als würde man durch die endlosen Straßen gleiten und seiner Tagträumerei freien Lauf lassen. Ich liebe die weichen Berührungen des Materials auf der leicht sommerlich-gebräunten Haut sowie das tänzelnde Stück Stoff am Körper, der sich wie eine elegante Salsa-Tänzerin, sich um den Körper schmiegt.
Zur Feier der Neueröffnung des COS Kurfürstendamm, gibt es heute ein spezielles Editorial mit meinen neuen liebsten Zugängen für den Sommer komplett aus Seide! Bei heißen Temperaturen setze ich nicht nur auf Seide, sondern auch auf weite Schnitte. Kleine Farbakzente wie die Suede Leatherpurse in Senfgelb geben dem Look etwas frisch-sommerliches.
Silk All Over with COS
---
Look From Head To Toe / all COS*
Nailpolish / 'DNA' Bernhard Willhelm x Uslu Airlines*
Location / COS Kurfürstendamm
Entstanden sind die Bilder im renovierten COS Store auf dem Kudamm, welches mit seinen 625 m2 ein wahres Paradies für Interior- als auch COS-Liebhaber ist. Der 'Tresorraum' der Damenabteilung ist meine liebste Ecke im ganzen Store, kein Wunder, denn das Licht, der große Spiegel sowie die Möbel und der Marmor sind einfach Instragram-perfect!
Mein Oversize-Layering Look besteht aus einem schlichten Seidenkleid mit Rückenausschnitt über einer weiten Seidenhose, gepaart mit einen lockerem Blazer – et voilá, der perfekt Look für warme Sommerabende in Berlin.
---
Photo: I heart Alice / Alice M. Huynh
Thanks Marie for helping out!
*PR Samples or gifted items.
*The opinions expressed here represent, as always, my own.

Merken
Merken