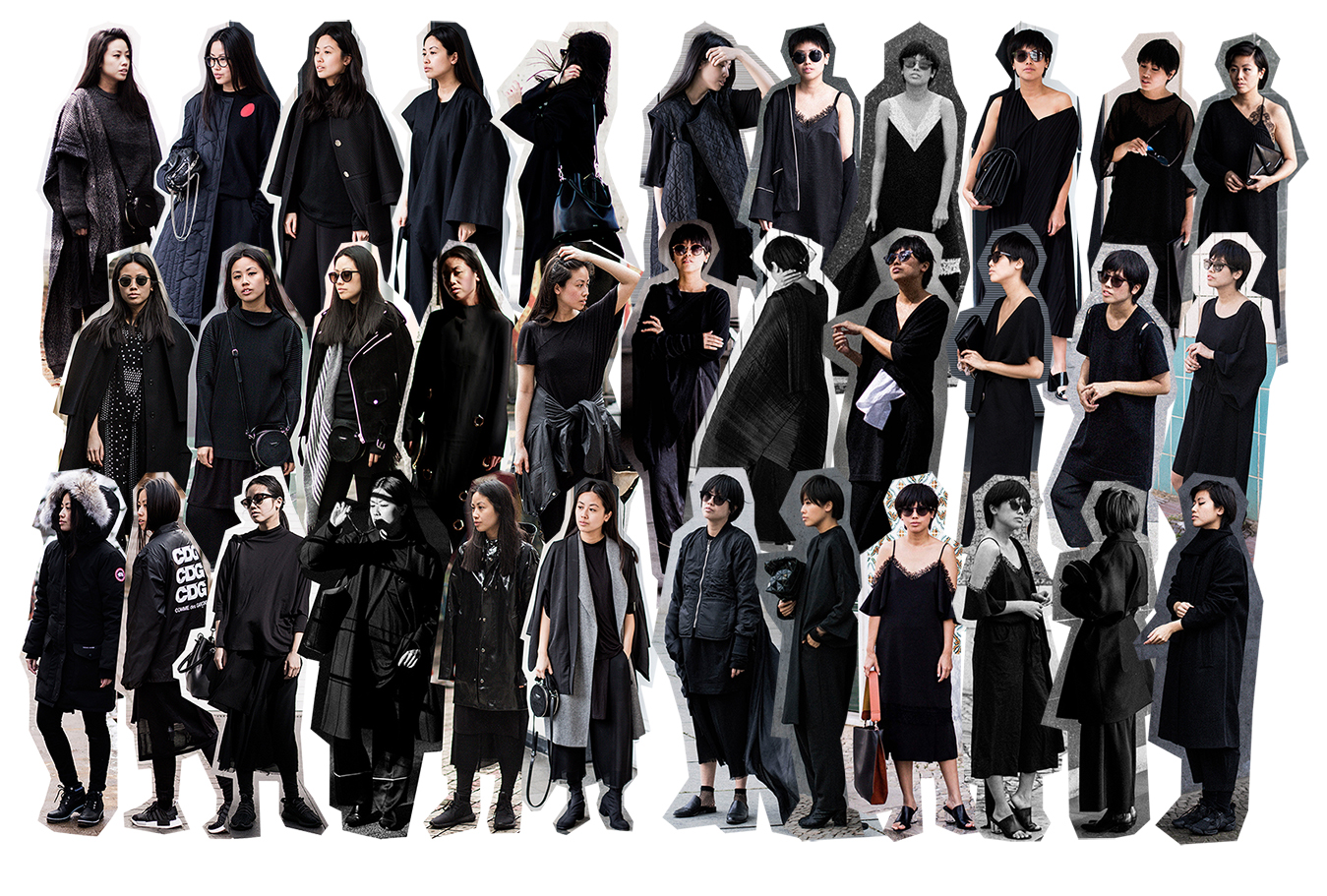 Die Rückblicke sollen nicht nur euch zur Inspiration dienen, sondern auch mir persönlich einen kleinen Überblick geben. Wie hat sich mein Stil verändert? Wie habe ich mich persönlich verändert und habe ich meinen Stil schon gefunden? Die Antwort ist "Ja, ein wenig"! Nach und nach finde ich immer mehr zu meinem Selbst, in Form von langen Mänteln, weiten Hosen und dem perfekten Layering meiner liebsten Farbe Schwarz.
Auch dieses Jahr habe ich mich an einigen Trends gewagt. Den einen oder anderen Trend habe ich beibehalten, andere wiederum habe ich bereut und landen wieder einmal in meinen persönlichen Fashion-Fail Kategorie. Ihr fragt euch sicherlich, welche Trends ich hierbei meine? Beispielsweise der Off-Shoulder Trend, der mich vor allem in den Sommermonaten eingenommen hat. Irgendwie sind diese Teile doch zu feminin und unpraktisch für mich. Dafür liebe ich zarte Spitzentops und T-Shirts umso mehr! Meine acht liebsten All Black Everything Looks of 2016 findet ihr hier:
Favorite Looks of 2016
---
All Black Everything
Die Farbe Schwarz sowie die Praktikabilität in meinen Looks zieht sich weiterhin durch das komplette Jahr 2016. Mehr flache Schuhe, altbekannte Lieblinge wie meine Saint Laurent Boots oder BAO BAO Issey Miyake Tasche waren letztes Jahr sehr präsent. Und genauso möchte ich diese Jahr starten! Mehr mein Stil, weniger Trends, aber dafür mehr Zeitlosigkeit und Praktikabilität.
Meine liebsten Looks zeigen auch stark meine Liebe zu langen Oberteilen, Kleidern und Layering. Hochwertige Materialien, Designern gepaart mit Klassikern und alten Lieblingen! Welche meiner Looks of 2016 sind denn eure Favoriten und gibt es denn den einen oder anderen Look, den ihr gar nicht mochtet? Ich freue mich auf euer Feedback! Love, Alice.
---
Photo: I heart Alice / Alice M. Huynh

Merken
Merken
Merken
Merken