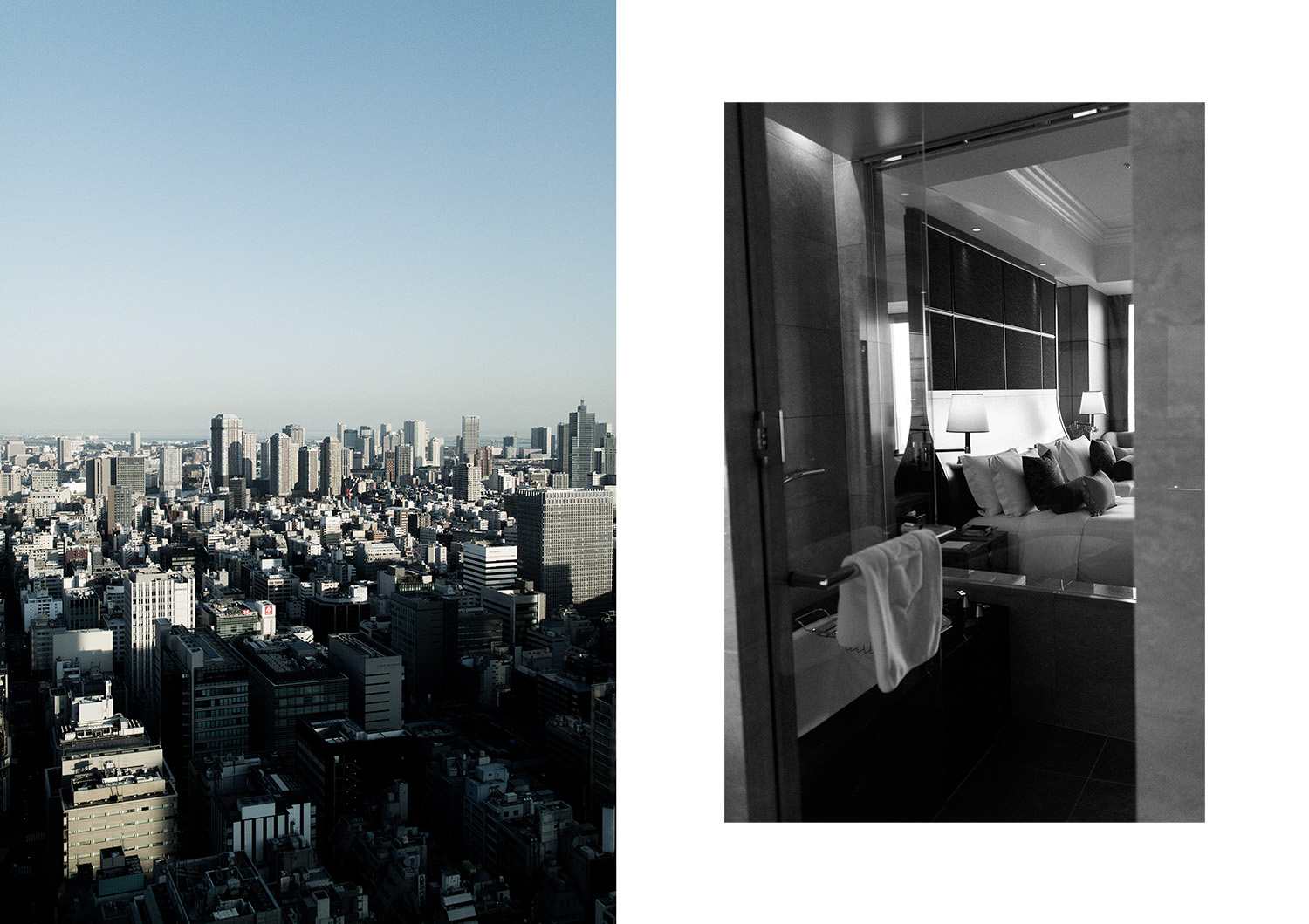 "The mountains gleamed around in a hedge of inaccessible purity,
from which his eyes fell dazzled to the green depths of the valley;
the whole picture was incomparable,
and when he heard the harpsichord's silver monotony across the lotus-pool,
he felt that it threaded the perfect pattern of sight and sound."
– from the book Lost Horizon by James Hilton
Wie schon James Hilton in seinem Roman Lost Horizon beschrieben, war das Shangri-La Tokyo genau dieser paradiesischer Rückzugsort, den man in einer Megametropole wie Tokyo braucht. Dieser Roman sowie diese Textstelle ist nicht zufälligerweise in jedem Zimmer sowie auf den Lesezeichen zu finden, sondern diente auch in den Shangri-La Hotels weltweit als Inspiration.
Die vielen blinkenden Leuchtreklamen, die laute Musik, der Lärm der Straßen, die Menschenmaßen sowie der schnelllebige Puls der Stadt kann an einer harmoniebedürftigen Seele, wie mir doch schon mal nagen. Versteht mich nicht falsch, ich liebe Tokyo, deswegen bin ich auch dieses Jahr wieder zurück in dieser verrückten Stadt voller Leben und Inspirationen gefahren, dennoch brauche auch ich ein Stückchen Frieden und dies konnte ich im Shangri-La Tokyo finden.
Das Shangri-La Tokyo liegt in der Shopping-Oase Ginza, direkt an der Tokyo Station. Wenn man etwas Kultur erleben möchte, ist auch das Imperial Palace nur wenige Fußmeter entfernt. Wir bezogen eines der Deluxe Zimmer mit 50 m² und einem unglaublichen Ausblick auf Tokyo Bay. Das tolle an den insgesamt 200 eleganten Zimmern sowie Suiten: jeder dieser Zimmer besitzt ein Panoramablick über ganz Tokyo, egal ob auf den Imperial Palace, Tokyo Bay oder der wohl berühmtesten Sehenswürdigkeit in Tokyo, den Tokyo Sky Tree.
Shangri-La Tokyo *****
Marunouchi Trust Tower Main
1-8-3 Marunouchi Chiyoda-ku
Tokyo, 100-8283, Japan

Deluxe Room inkl. Frühstück ab 480€ / p. Nacht
Alle Preise & Buchung

Da das Shangri-La Tokyo im beeindruckenden Marunouchi Trust Tower Main liegt, ist der Eingang auch separat abgeschottet und die Lobby findet man hier in einen der obersten Stockwerke. Der Service ist ausgezeichnet, denn diese sind sehr darauf bemüht, den Aufenthalt der Gäste so angenehm wie möglich zu gestalten.
"Ichariba-Chode" (行逢りば兄弟) ist ein japanisches Sprichwort welches so viel wie: "Wenn wir uns treffen, werden wir zu Brüdern und Schwestern." bedeutet. Damit ist die japanische Gastfreundschaftlichkeit gemeint und diese wird hier sehr groß geschrieben.
Sei es nur ein Lächeln der Mitarbeiter, die Atmosphäre des Hotels oder der eigens für die Shangri-La Hotels kreierten Düfte, man soll sich vollkommen zu Hause fühlen. Neben diesen bemerkenswerten Details bietet das Shangri-La Tokyo natürlich auch, wenn gewünscht, einen Limousinenservice, Babysitting, Sightseeing Angebot etc. an. Ein kleiner Tipp, wer unterwegs auch Wifi möchte, das Shangri-La Tokyo bietet zudem ein Pocket-Wifi Leihservice für 1000 Yen (ca. 7 €) am Tag an – praktisch vor allem, wenn man gerne unterwegs auch mobil sein möchte!
Shangri-La Tokyo
Wer gerne auch nach einem vollbepackten Sightseeing-Tag sich etwas im Spa entspannen möchte, kann das im 'CHI' tun: egal ob Ganzkörpermassagen oder eine Kisetsu Therapie, welche durch Japans einzigartige Wertschätzung der verschiedenen Jahreszeiten inspiriert wurde, – hier kann man die Seele baumeln lassen und in den privaten Räumen sich zurückziehen und entspannen.
Frühstück im Shangri-La Tokyo
Frühstück ist bekannterweise die wichtigste Mahlzeit am Tag und als wir das Piacere Restaurant, welches am Abend italienische Speisen unter der Leitung des Chefkochs Andrea Ferrero anbietet, betraten, mussten wir auch hier wieder über die Aussicht auf die Skyline von Tokyo im 28. Level staunen. Das schicke Ambiente und die Großzügigkeit der Sitzplätze sowie Tageslicht ließ uns ganz angenehm in den Tag starten und sowohl Angebot am Frühstücksbuffet als auch auf dem Menü ist ausgezeichnet.
Das Frühstück sagt nach meiner Meinung viel über das Hotel selber aus und somit war ich nicht überrascht, dass das Shangri-La Tokyo mit wohl einer der besten Hotelfrühstücke in meinen bisherigen Travel-Geschichten besitzt. Von leckeren süßen Gebäcken, die man aus charmanten kleinen französischen Bäckereien kennt, bis hin zu westlicher als auch asiatischer Küche, wie Gyoza oder Miso-Suppe, gab es hier wohl alles.
Mein Highlight dieses Frühstücksparadies waren dennoch die Pancake Auswahl und mein Herz geht an dieser Stelle an die Banana Nutella Pancakes, die vor allem durch ihre knusprige und sogleich weiche Konsistenz bestachen. Für alle süßen Zähnchen da draußen also natürlich auch ein Muss! Und wisst ihr was? Auch wenn man nicht ein Hotelgast im Shangri-La Tokyo ist, kann man trotzdem das Frühstück genießen, alle Informationen findet ihr hier.
Letztendlich muss gesagt werden, es kein Wunder, dass das Shangri-La Tokyo auf dem 6. Platz von insgesamt 25 besten Luxus Hotels in Japan 2016 by TripAdvisor gelandet ist. Gastfreundschaftlichkeit, ein Gefühl wie zu Hause, ein exzellenter Service sowie ein 1A Angebot an Essen, machten diesen Aufenthalt im Shangri-La Tokyo unvergesslich und um mit der Philosophie sowie der Inspiration des Hotels abschließend zu sagen:
"Empty eyes, looking for a lost horizon."
– from the book Lost Horizon by James Hilton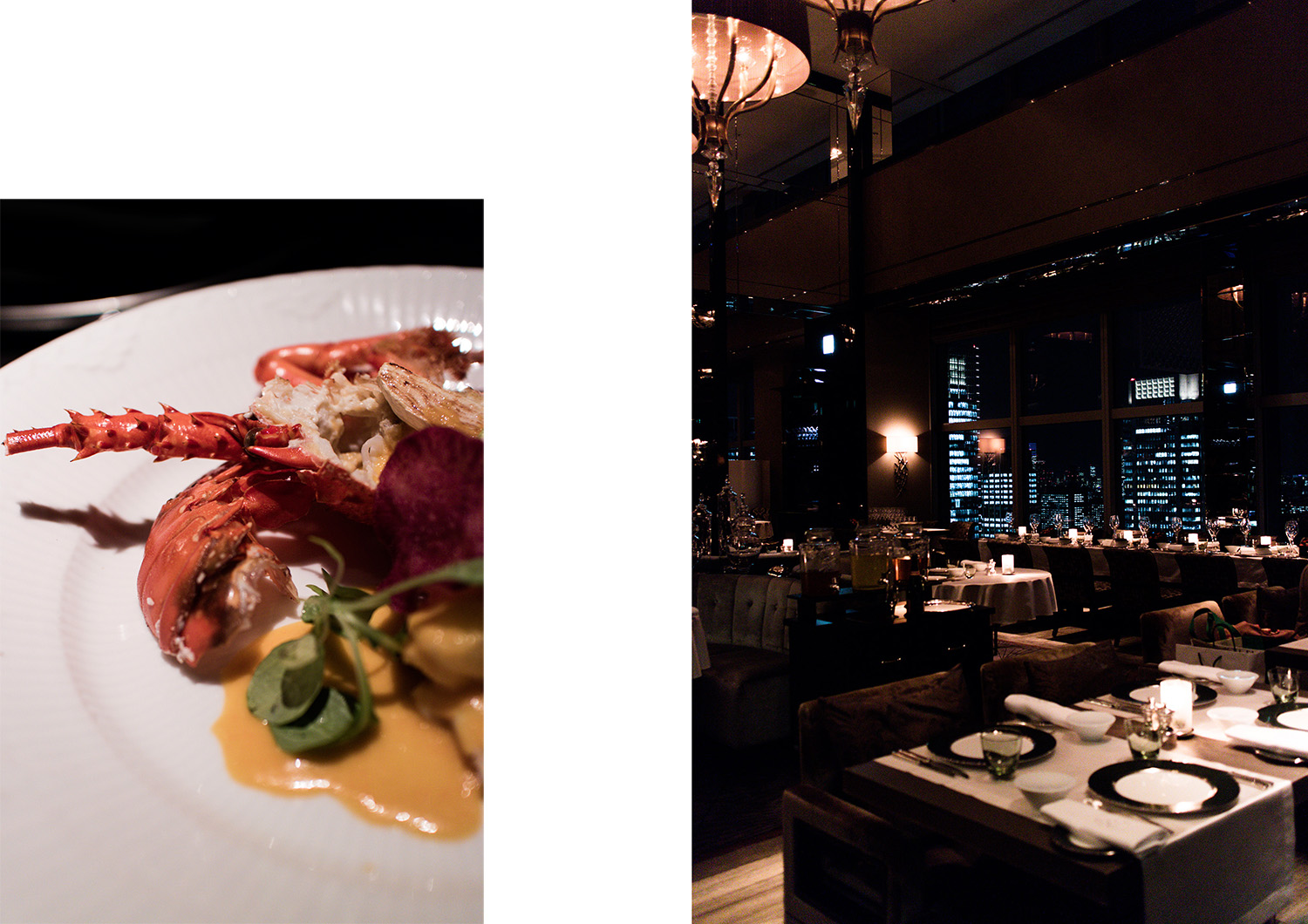 Photo: I heart Alice
Thank you Shangri-La Tokyo for this unforgettable stay!