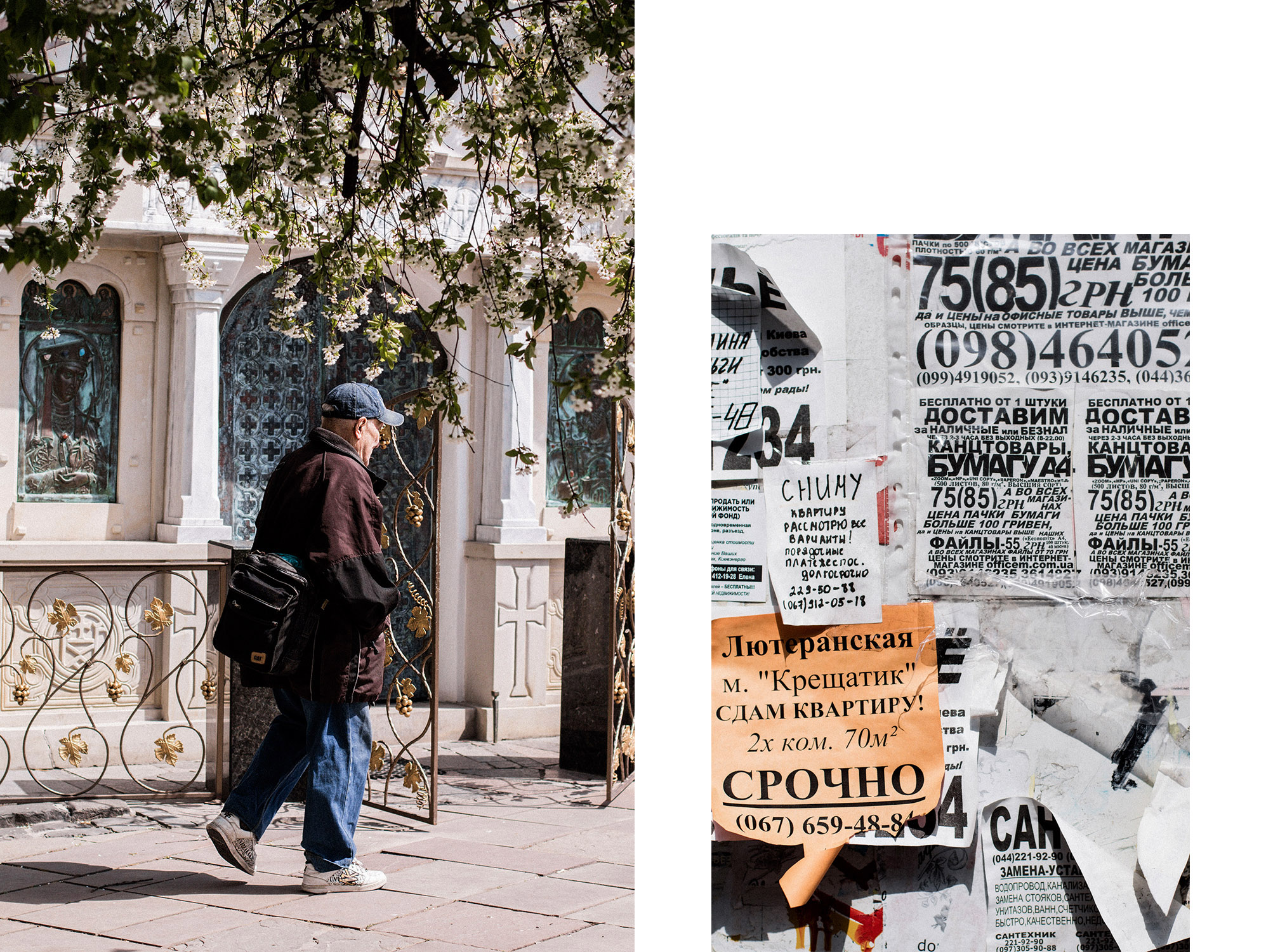 Als ich die geschichtsträchtigen Straßen in Kiew entdeckte, verspürte ich ein Gefühl, welches ich schon eine Weile nicht mehr wahrgenommen hatte. Dieses Gefühl, welches sich wie eine Horde Ameisen, die durch meine Venen streifen und mir ein wohltuendes Kribbeln bis in die Fingerspitzen verursachten, war Neugier.
Ich bin viel rumgekommen und habe dennoch nicht alles gesehen. Doch auch wenn man viel reist, bekommt man nach einer Weile das Gefühl, dass man es schon gesehen hat. Versteht mich nicht falsch, nichts ist Schöneres, wieder an den Ort zurückzukehren, an dem man so vieles erlebt und so viele Erinnerungen gesammelt hat. In meinem Fall war es Japan. Ich hatte schon einiges gesehen, und nachdem ich 3 Jahre hintereinander nun in dieses wunderbare Land gereist bin, hatte ich das Gefühl, nach einer Weile, dieses Land schon etwas zu kennen.
Und nun bin ich hier. In der Ukraine. Einem Land bzw. einer Ecke unserer Welt, die ich noch gar nicht kannte. Die Schriftzeichen konnte ich nicht lesen und auch die Sprache war völlig anders für mich. Ich schaute beim Vorübergehen in die Gesichter der Menschen und fragte mich, was sie wohlfühlten. Vorbei an ungewöhnlichen Spielplätzen, die mit allerlei Mosaik gestaltet worden sind und trotzdem irgendwie eine politische Nachricht aussandten. Einige der Gebäude waren so alt, aber immer noch beeindruckend und vielleicht sogar prächtiger denn je, mit dem verzierten Stuck und den hinunterstarrenden Chimären.
On the Streets of… Kyiv, Ukraine
---
Ich begegnete einer Frau, die auf dem weitläufigen Klostergeländer, ihre Staffelei aufgebaut hat und im sanften Schatten der im Wind tanzenden Bäume, die Umrisse der Kirche versuchte zu ergreifen. Ich kam ihr näher, wie hypnotisiert, bis ich auf einmal hinter ihr stand und mit meinen wachen Augen ihre zarten Hände, die über das Blatt Papier glitten, verfolgte. Gefühlte Minuten vergingen, bis ich bemerkte, dass dies ein sehr intimer und persönlicher Moment war. Sie lies sich von mir nicht beirren und hatte ihren Blick fest auf ihr Motiv geworfen. Mit langsamen Schritten und mit meinen Armen hinterm Rücken verschränkt, ging ich wieder.
Auf der gegenüberliegenden Seite sitzt eine Frau mit weißem Kopftuch. Die rote Holzbank mit gusseisernen Lehnen und Beinen sah aus, wie aus einer vergangenen Zeit. So viel Liebe und so viel Detail steckten in diesem alltäglichen und banalen Ding. Sie saß mit ihrem aufgeschlagenen Buch, schützend unter den Kirsch- und Pflaumenbäumen, die in der warmen Frühlingssonne ihre ersten prächtig saftigen Knospen zeigten. Es war still. Nur die Vögel und der Wind sind zu vernehmen. Und ich fragte mich, an was sie wohl denken man.
---
Photo: I heart Alice / Alice M. Huynh
*This trip was made possible thanks to Google.
*The opinions expressed here represent, as always, my own.

Merken
Merken
Merken