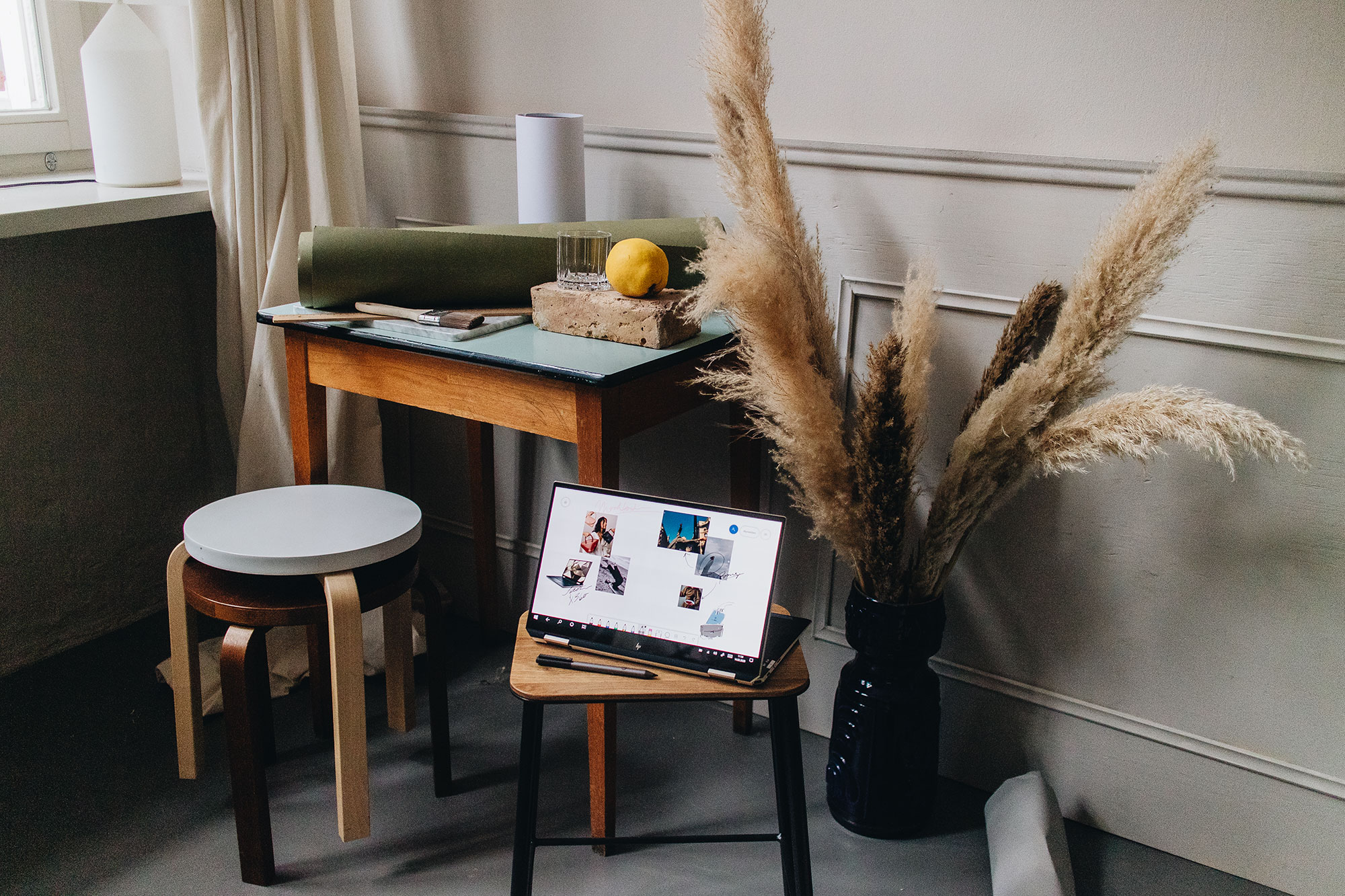 ---
Seit ich mich vor fast fünf Jahren mit meinem Blog selbstständig gemacht habe, habe ich so einiges über den Job als auch über mich gelernt. Es kamen einige Herausforderungen und Verantwortungen auf mich zu, doch letztendlich bin ich durch all die neuen Aufgabenfelder und Erfahrungen über mich hinausgewachsen. Kreative Freiheit und Flexibilität sind in meinem Berufsfeld wohl der Hauptgrund, weshalb ich meine Arbeit so sehr liebe. Kein Arbeitstag gleicht dem anderen und man weiß nie, wo man morgen oder in einer Woche sein wird.
Ich bin meine eigene Chefin, Fotografin, Art Director, Praktikantin sowie Texterin und muss mich zudem für alle Eventualitäten wappnen! Da es mich für spannende Pressereisen und Events auch mal bis ans andere Ende der Welt verschlägt, brauche ich vor allem auch die passenden mobilen Geräte, die mich auf Langstreckenflügen, in der Bahn und Co. begleiten.
Dank dem neuen HP Spectre x360 13 habe ich den perfekten Begleiter für meinen flexiblen Lebensstil gefunden. Die Kombination aus hochwertiger Verarbeitung mit Leistung und Mobilität auf höchstem Niveau erlaubt mir, nicht nur von unterwegs zu arbeiten, sondern den Laptop auch privat zu nutzen. Mit bis zu 22 Stunden Akkuleistung und 4K 13-Zoll Bildschirm, hält er von Mails, Bildbearbeitungsprogrammen bis zum Afterwork-Serienmarathon einiges aus.
---
Vom Moodboard zur fertigen Idee
mit dem HP Spectre x360 13
HP Spectre x360 13 in Poseidon Blue mit integrierten Pale Brass Akzenten & HP Tilt Pen

---
Auf Reisen brauche vor allem ein Gerät, welches leicht, aber auch handlich ist und zudem einiges aushält. Es ist nicht unüblich, dass ich da mal auch über 15 Stunden unterwegs bin und in meinem Handgepäck noch einiges mittragen muss. Der HP Spectre x360 13 eignet sich bestens, denn dieser passt perfekt in meine Reise-Handtasche und ich kann ihn sogar in der U-Bahn mal schnell rausholen, wenn ich einen Geistesblitz habe und etwas aufschreiben muss.
Da der HP Spectre x360 in nur einem Handgriff sich vom Laptop in ein Tablet verwandeln lässt, schätze ich diese Flexibilität vor allem bei Meetings und Präsentationen. Zusätzlich fühlt sich das Zeichnen und Schreiben mit dem HP Tilt Pen auf dem HP Spectre x360 13 natürlich und einfach an, was mir persönlich sehr bei Notizen hilft und auch das Sketchen von Moodboards erleichtert. Vor allem auf Hinblick auf Fotoshootings sind solche visuellen Kollagen nützlich, um meine Gedanken und Ideen zu manifestieren.
Schon in der Unizeit hat mir das am besten beim Entwerfen von Kollektion bis hin zur Fotoproduktion und Co. geholfen. Bei dem Blog ist es also nichts anderes und so suche ich mir Inspirationen von Magazinen bis zum WWW zusammen, um diese dann in der Whiteboard-Funktion zusammenzufügen und zu ordnen. Mit dem HP Tilt Pen kann ich auf dem Moodboard vor allem schnelle Korrekturen als auch Notizen hinzufügen und entfernen, diese mit meinem Team teilen als auch in Meetings präsentieren, ohne metergroße Präsentationstafeln mit mir rumzuschleppen.
Nun verratet mir: Was hilft euch am besten in der Arbeit produktiv zu sein?
Dank der USB-C™ Schnittstelle in der rechten Ecke des Laptops können mehrere Geräte gleichzeitig an das HP Spectre x360 13 angeschlossen werden. Der Power-Button auf der linken Seite des Gerätes verhindert ein versehentliches Ausschalten des Laptop. Das HP Spectre x360 13 in Nightfall Black mit 16 GB RAM, 4K OLED-Display und 1 TB SSD mit 32 GB Optane, ist in Deutschland seit Ende November, ab 1.299€ erhältlich.

---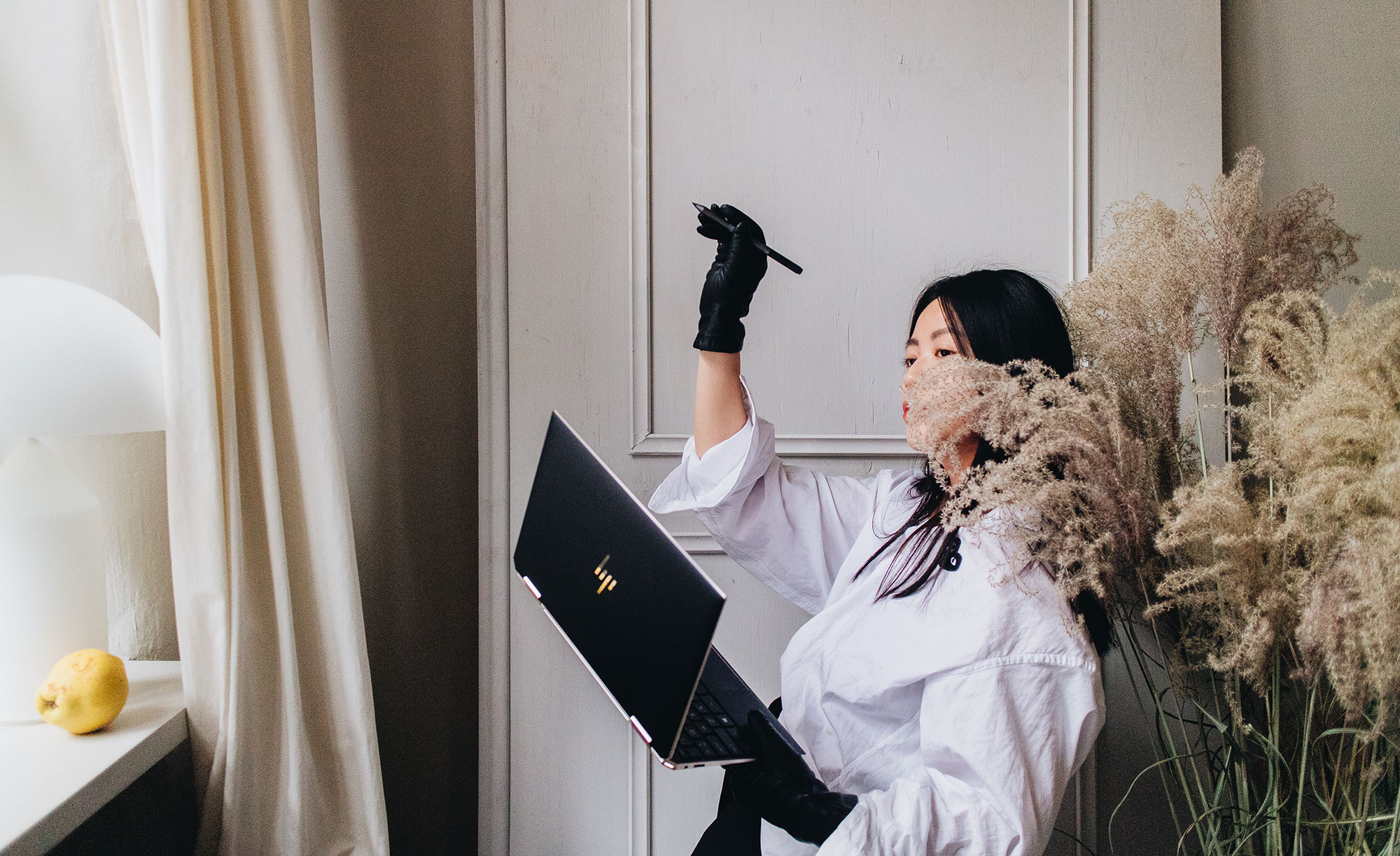 ---
Photo / Alice M. Huynh
Creative Direction / Alice M. Huynh
*Thanks to Isa & Maison Palmé for the help!
*In friendly cooperation with HP.
*The opinions expressed here represent, as always, my own.