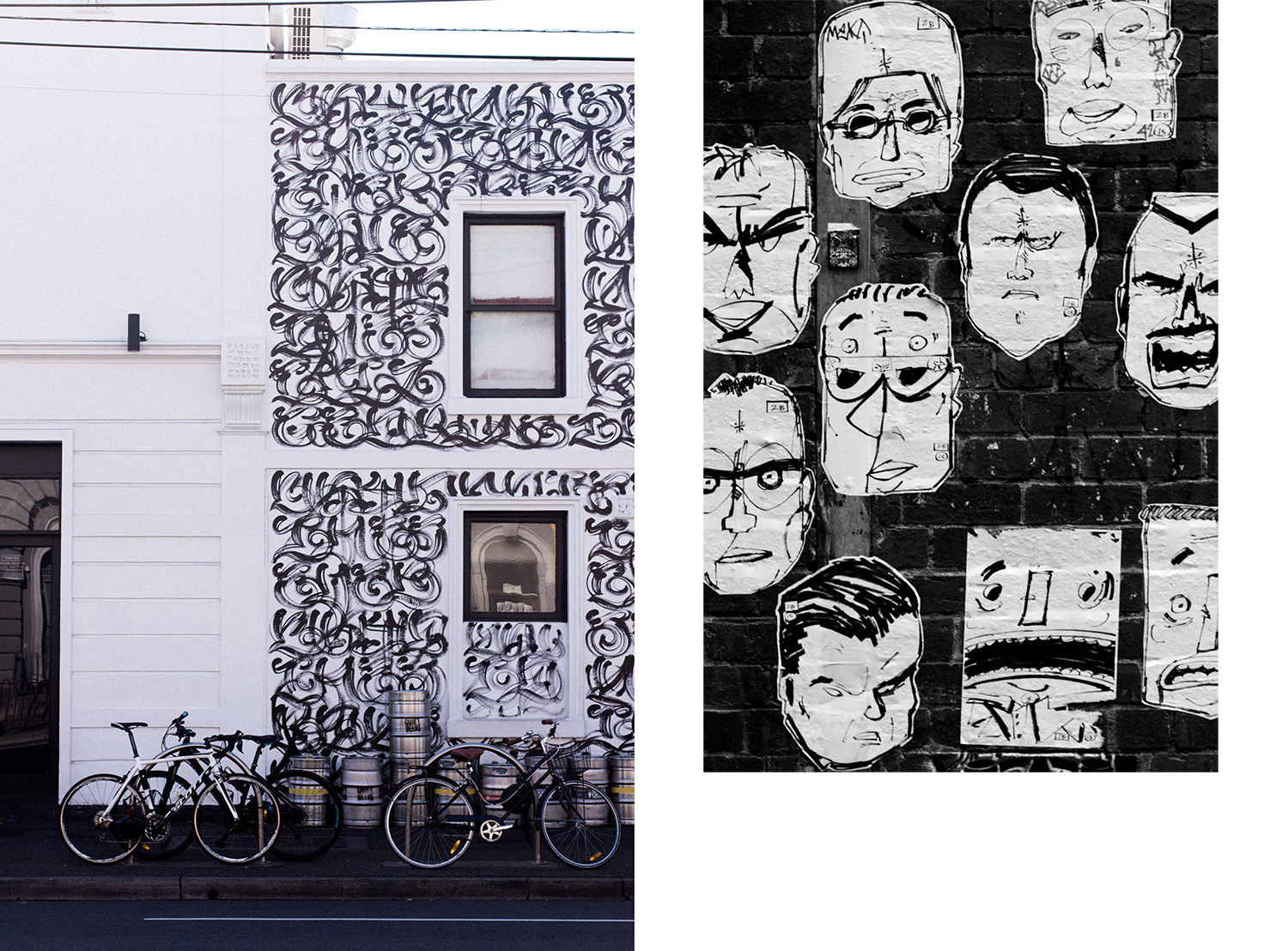 Nachdem ich euch meine kulinarische Seite von Melbourne gezeigt habe, möchte ich euch in meinem heutigen Melbourne Travel Guide einige tolle Tipps sowie meine liebsten Stadtteile vorstellen. Dazu gibt es zudem auch endlich ein neues Melbourne Travel Diary, ganz frisch für euch auf unserem Youtube-Kanal BUN BAO mit allen Abenteuern noch einmal in bewegter Form.
Mit Etihad hatte ich den größten Komfort sowie den besten Service in der Business Class auf meinem fast schon 19-stündigen Flug auf die andere Seite der Welt. Mit Flugverbindungen von Düsseldorf, Berlin, Frankfurt und München, ist man in Nullkommanichts in Melbourne, Sydney, Perth und Co. In der Business Class bei meinem Flug mit Etihad konnte ich vollkommen entspannen und mich mit dem vielseitigem Entertainment Programm beschäftigen. Auch in den jeweiligen Etihad Lounges konnte man abseits des Airport-Trubels bei einer Tasse Tee und Snack, vollkommen entspannen. Der Service war sehr vorkommen und freundlich. Vor allem hat das abwechslungsreiche Menü während des Fluges gepunktet: vegetarische Ravioli mit frischem Spargel, Tomaten und Mozzarella, waren hier nur der Anfang. Für die Dessertliebhaber gab es eine große Auswahl an verschiedenen Eissorten. Weitere Informationen, über die Business Class sowie Flüge mit Etihad nach Australien gibt es hier.
Melbourne Travel Guide
---
Mit 4,25 Millionen Einwohnern ist Melbourne die zweitgrößte Stadt in Australien und bietet neben einer kulinarischen Vielfalt auch spannende Architektur sowie eine florierende Streetart Kultur.Wenn man durch die kleinen Gassen der Innenstadt sich hindurchschlendert, findet man Streetart um jede Ecke. Von Politischen bis hinzu nationalen Themen, wie die wiederkehrende Geschichte der Indigenen Völker in Australien oder die Verbundenheit zu der Natur, wird hier sehr oft thematisiert. Kunstwerke in mehreren Metern Höhe zieren die Wände der hohen Gebäude der Innenstadt.
Da Melbourne nicht allzu groß ist, ist es möglich, diese auch zu Fuß zu erkundigen. Ein kleiner Tipp am Rande: In der kompletten Innenstadt gibt es kostenlosen Tram-Service! Achtet hierbei einfach auf die Ausschilderung sowie Pläne an den Stationen.
Melbourne Travel Guide on Youtube
---
Der Charm sowie die Schönheit von Melbourne war unübertrefflich und auch die Foodculture ist hier ziemlich groß. Genießt nun aber alle Tipps aus meiner Reise, rund um Kultur, Essen und Co.!
Verratet mir zudem: Seid ihr selber schon mal in Melbourne gewesen und was war euer Highlight auf der Reise? Gibt es noch Dinge, die ich in meinem Melbourne Travel Guide ergänzen könnte? Ich freue mich auf euer Feedback! Love, Alice.
---
Melbourne City Center
Wie ich schon erwähnt habe, floriert die Innenstadt mit cooler Streetart und unzähligen leckeren Restaurants und Cafés zum Entspannen und Genießen. Neben den spannenden Gassen im Zentrum gibt es neben tollen Art Galerien aber auch unzählige Museen zu besuchen. Welche Punkte ihr auf keinem Fall verpassen dürft, findet ihr hier:
Flinders Lane Area
Melbourne Museum
National Gallery of Victoria
Victoria Market
Where to Stay? The Lindrum Hotel
---
Fitzroy Viertel
Nördlich vom Stadtzentrum liegt der Stadtteil Fitzroy, zu Hauser der alternativen Szene von Melbourn. Kunstgalerien, lokale Designer und Ateliers finden sich direkt an den Hauswänden oder direkt auf der Straße. Egal ob es beim Stöbern durch Second-Hand-Läden ist, im September das Melbourne Fringe Festival der unabhängigen Kunstszene oder im November das Hispanic-Latin-American Festival – Fitzroy hat kulturell einiges zu bieten. Meine liebsten Orte:
Brunswick Street
Smith Street & Johnston Street
Gertrude Street
Rose Street Market
---
Eat out: Fine Dining, Streetfood & More
Wie ich schon in meinem Melbourne Food Guide beschrieben habe, besticht Australien vor allem mit seinen einheimischen Früchten und Kräuter in Kombination mit asiatischen Zutaten, europäischen Geschmäckern und Einflüssen aus der ganzen Welt. Ein Zeichen für wohl das beste Ergebnis, wenn man mehrere Kulturen zulässt und vereint. Alle meine Foodie Tipps, egal ob es Fine Dining, Streetfood oder Bars sind, findet ihr hier.
---
Get out: Great Pacific Road & Bellerine Peninsula
Das Großartige an Melbourne ist vor allem seine Lage zu den wohl aufregendsten Naturschönheiten im State Victoria. Von Kängurus bis Koalas findet man hier sogar Kakadus, die die Rolle unserer Einheimischen Tauben übernehmen und auch ein langweiliges Café am Straßenrand zu etwas Tropischen macht. Möchtet ihr zudem auch mal die Landschaft aus einer anderen Perspektive erleben? Da empfehle ich euch einen Helikopterflug über die beeindruckenden 12 Apostles Klippen. Auch ein Roadtrip an der pittoresken Great Pacific Road ist ein Must-Do.
Great Pacific Road
The 12 Apostles
Photo: I heart Alice / Alice M. Huynh
*This trip was organized by Tourism Australia
*The opinions expressed here represent, as always, my own

Merken
Merken