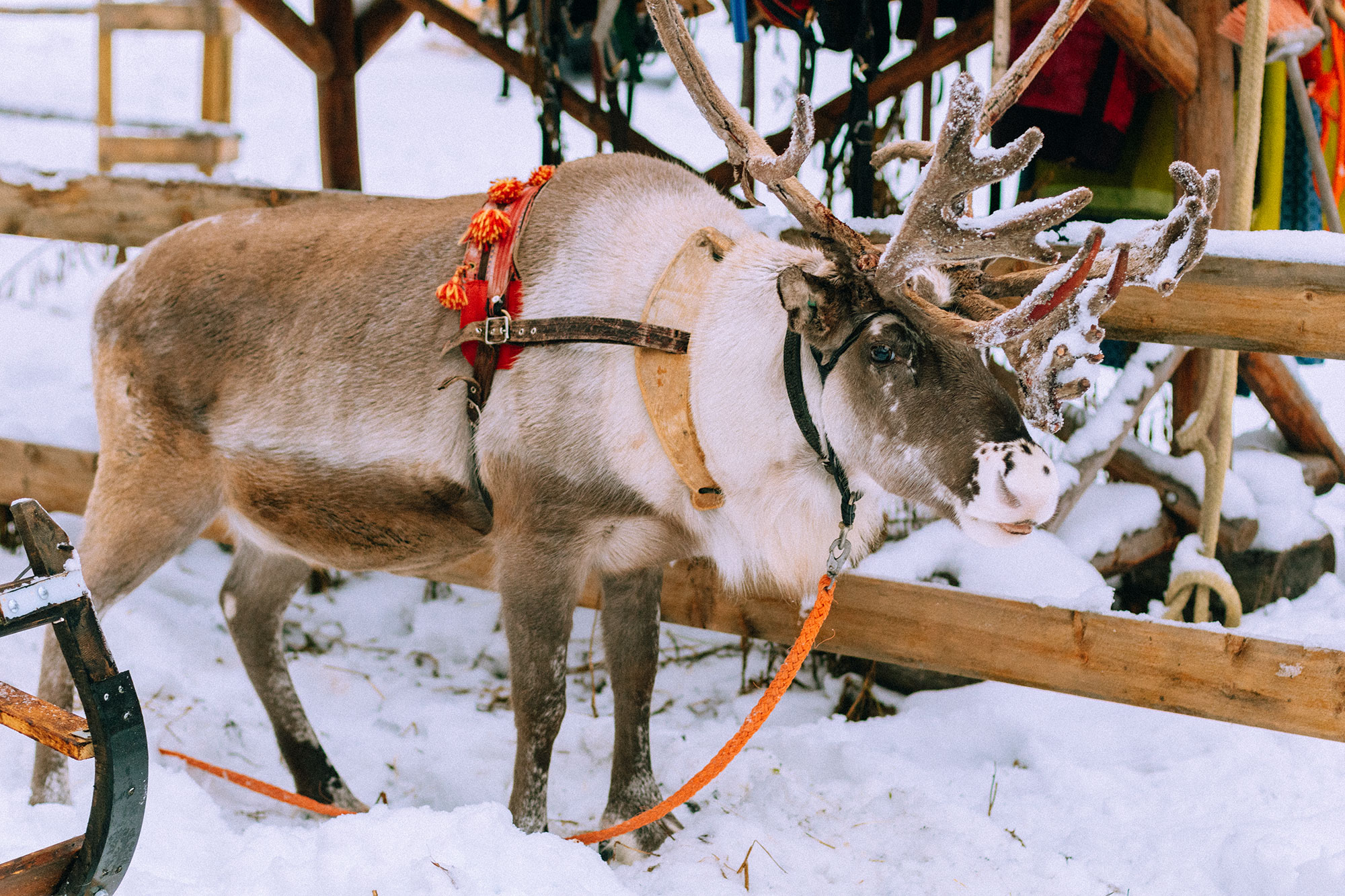 ---
Das erste an was ich gedacht habe, als ich die Einladung von Finnair nach Levi in Lappland bekommen habe, waren die kuscheligen Rentiere mit ihren gemusterten Fell sowie riesigen Geweihen. Selbstverständlich war die Aufregung riesig, als ich dann diese Tiere zum ersten Mal in echt sah. Für die
einheimischen
Finnen sind Rentiere wie wohl Eichhörnchen für die Deutschen, denn im Norden Lapplands, tummeln sich mehr Rentiere als Menschen dort leben. Ca. 200.000 Rentiere gegenüber nur ca. 185.000 Menschen, um
genau

zu sein!
Im bewaldeten Hochland in den nördlichen Regionen Finnlands ist es also nicht ungewöhnlich diese halbzahmen Tiere auf der Straße anzutreffen. Sie grasen in den Wäldern und sind das Symbol dieser Region sowie die treuen Helfer des Weihnachtsmannes.
Rentierzucht und Farmen sind in Lappi also keine Seltenheit und für Touristen und Besucher der Region ein wahres Spektakel. Eines dieser familienbetriebenen Farmen ist Levin Sammun-Tupa, außerhalb von Levi. Seit über 35 Jahren und nun in der vierten Generation, werden die Rentiere von der Familie Kenttäla aufgezogen und individuell trainiert. Auch wenn es vor 20 Jahren weniger Besucher gab, war das Sammun-Tupa Café mit seinen süßen Gebäck, warmen Kaffee und Glögi, damals sowie heute sehr beliebt.
Eines dieser Gesichter von Sammun-Tupa ist Riikka Kenttälä. Sie begrüßte uns mit einem riesigen Lächeln, roten Wangen und ihrem neugeborenen Baby auf dem Arm. Hinter ihr tauchten zwei Hunde auf. "Das sind Inka und Unna. Sie folgen mir wohin ich auch gehe.", sagte Riikka, während die einen ganz verliebt das Baby anschauten und die andere Hälfte der Gruppe die Hunde streichelten. Genau wie wir Menschen, haben auch Rentiere ihre eigenen Charakter – Nemo, Nasti, Rölli, Lauha … Sie zählte die unterschiedlichsten Charaktere und Persönlichkeiten auf und man verspürt sofort den innigen Bund, den Riikka mit ihren Rentieren hat. Schon mit 13 saß Riikka am Steuer der Rentierschlitten und zeigte Touristen von nah und fern, auf kilometerlangen Touren die Schönheit ihrer Heimat. Noch heute ist sie fasziniert und sprachlos von der Landschaft, welche wie gemalt aussieht und stellt sich vor, wie es wohl für Touristen sein muss, die ihr zu Hause zum ersten Mal erleben dürfen.
---
---
Levin Sammun-Tupa – Reindeer Ride in Lapland
Sammun-Tupa
Taalontie 160, 99130 Sirkka (Levi)
/
+358 400 329 882 / Arja
+358 400 925 882 / On-Call at 9 am to 6 pm
info@sammuntupa.fi
/
Café is open daily from 10 am to 4 pm
Sammun-Tupa bietet Touren zwischen einen bis zu 10 km mit ihren Rentieren an. Die Preise starten bei 30€ pro Fahrt. Es gibt zudem auch die Möglichkeiten Abendtouren zu buchen, um die Nordlichter zu sehen. Dazu gibt es auch noch ein gemütliches Café, welches täglich geöffnet ist und man sich nach einer Fahrt mit den Rentieren aufwärmen kann.
Das wunderbare an Sammun-Tupa, sind aber auch die gemütlichen Kota (kleine Hütten mit Holzofen) und Blockhäuser auf dem Grundstück, die für Festivitäten als auch Hochzeiten gebucht werden können. Natürlich findet man hier zudem auch noch Saunen, eine reguläre Dampfsauna, als auch Rauchsauna, um die müden und kalten Knochen so wieder auf Trab zu bekommen. Wer sich traut, kann neben der finnischen Saunaerfahrung auch in den eingefrorenen See, nur wenige Meter aus der Saunatür heraus, reinspringen. Mehr Informationen zu allen Touren sowie Aktivitäten gibt es auf der offiziellen Website von Sammun-Tupa.
---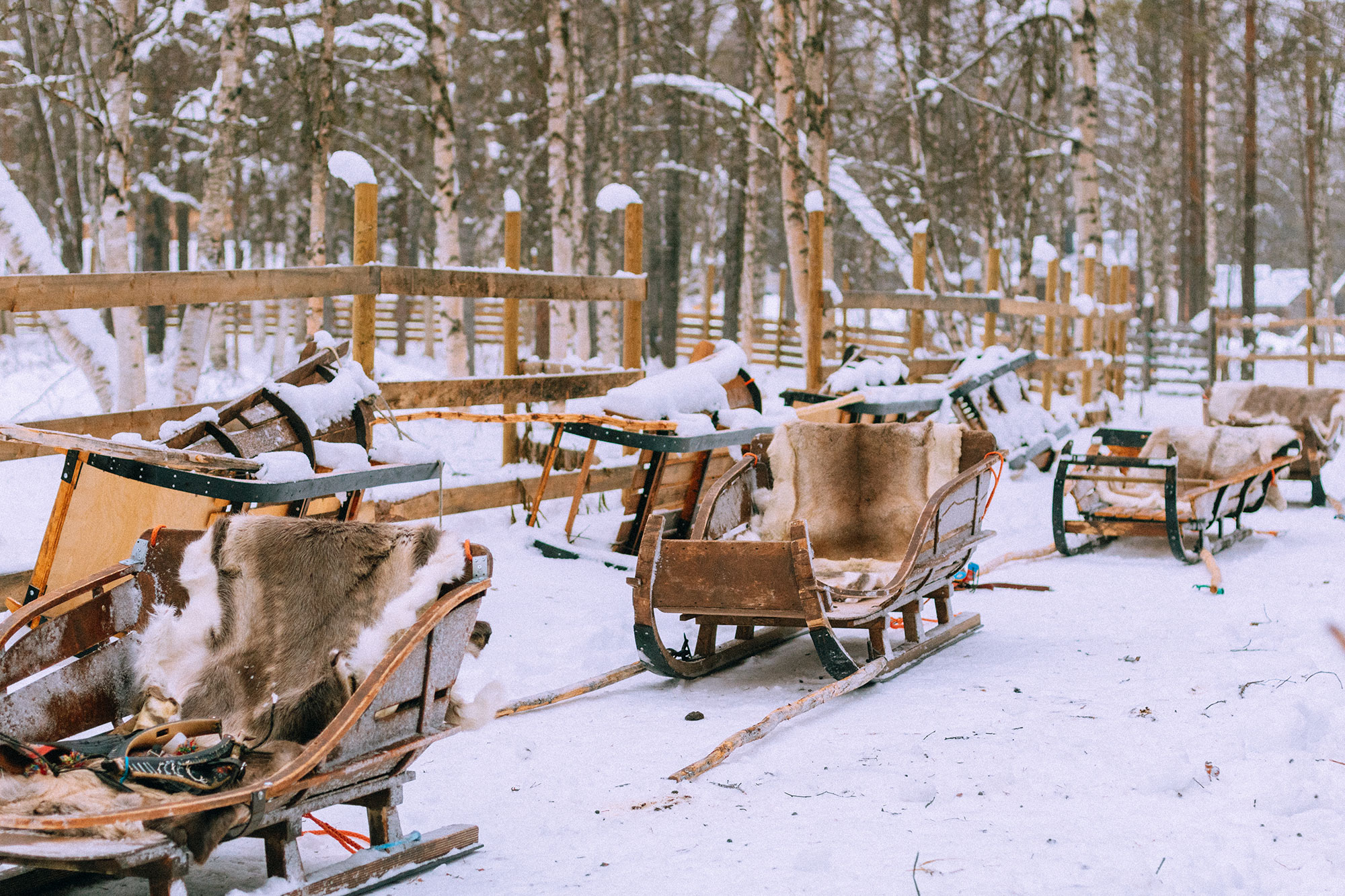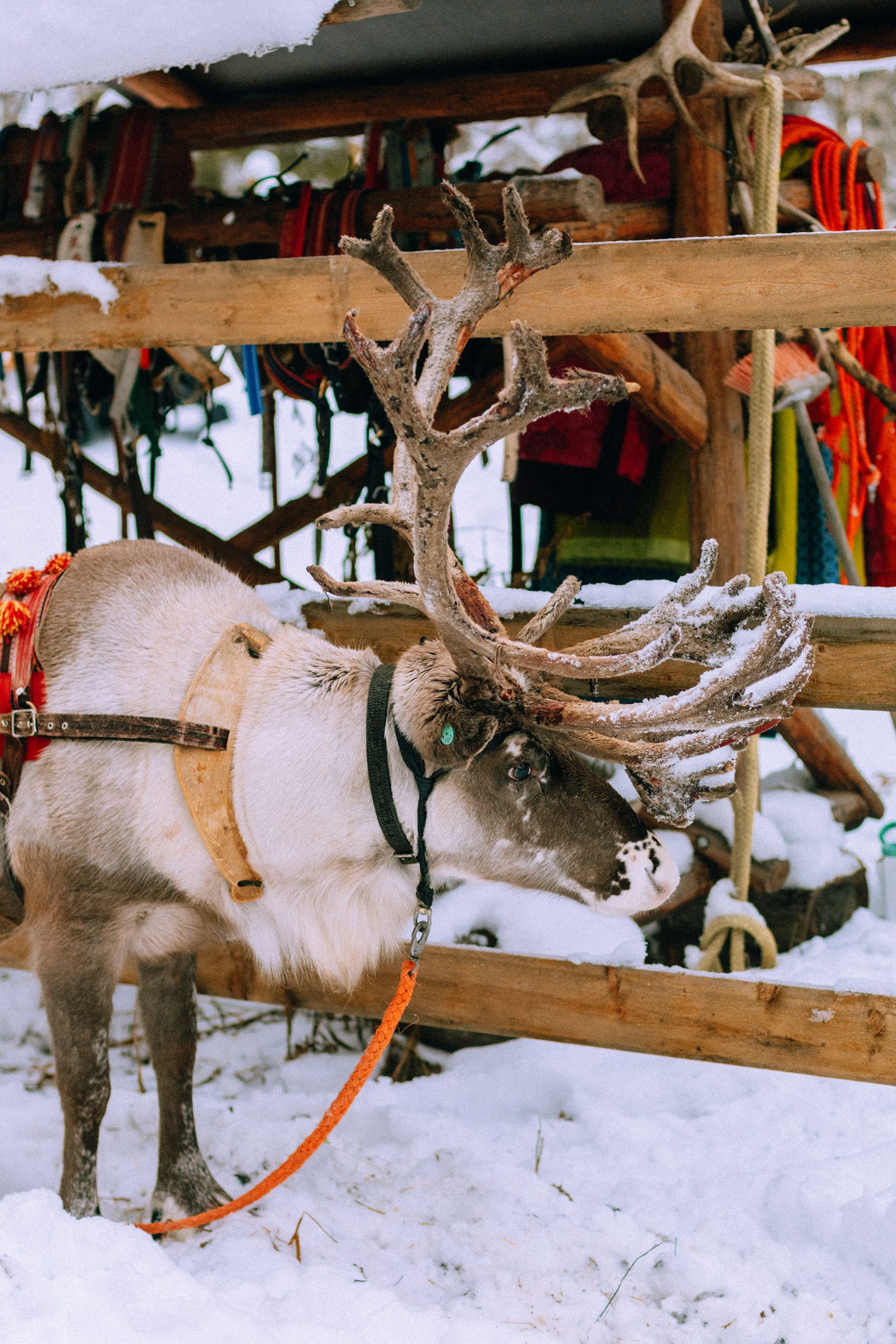 ---
More Travel Diaries & Guides
from Levi & Lapland:
---
Photo / Alice M. Huynh
*This trip was made possible thanks to Visit Levi & Finnair.
*The opinions expressed here represent, as always, my own.