---
Die spannendste Ausstellung, die Berlins Museen gerade zu bieten hat, ist wohl die der koreanischen Künstlerin Lee Bul. Der Titel 'Crash' sagt schon alles, denn in den atemberaubenden Räumen des Gropius Bau in Berlin erforscht die bedeutendste koreanische Künstlerin ihrer Generation, Träume, Ideale und Utopien, die den Besucher in futuristische Welten entführt, bei denen man sich manchmal wirklich fragt, ob dies nicht ein Modell für die kommende Zukunft ist. Ihre raumergreifenden Installationen experimentieren mit den unterschiedlichsten Materialien von Perlmutt bis hin zu Stoff, Licht und Spiegeln. Lee Buls Arbeiten sind von ihren persönlichen Erfahrungen sowie den subtilen Anspielungen auf die Geschichte und Politik Koreas geprägt, während sie diese humorvoll und sinnlich verpackt.
"What interests me is how people in the past envisaged their utopian future." – Lee Bul
---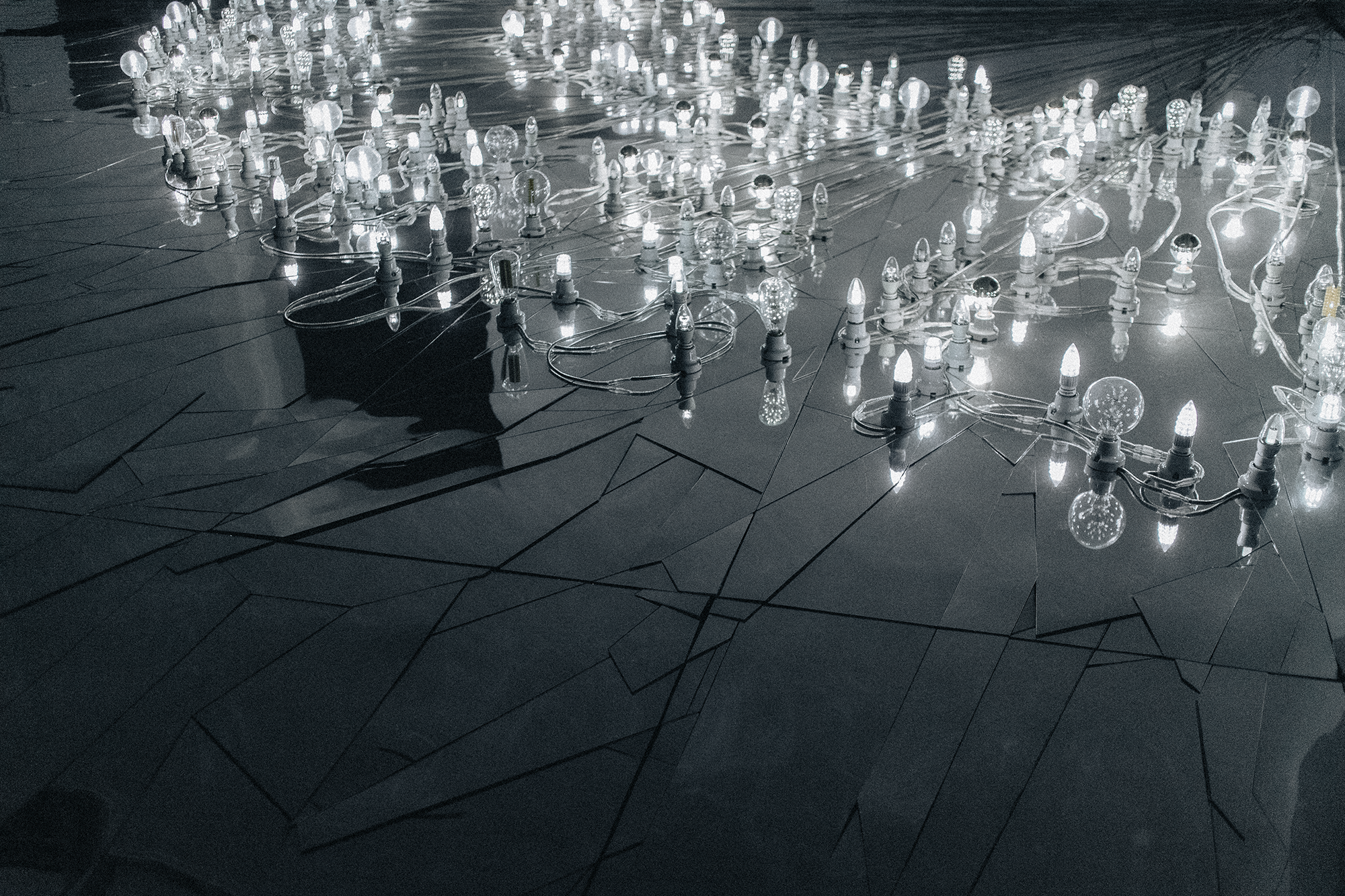 ---
Lee Bul: Crash at Martin Gropius Bau, Berlin
"Ihre Arbeiten zeugen von einer intensiven Reflexion historischer und politischer Diskurse,
den Herausforderungen von Globalisierung und technischem Fortschritt,
aber auch von dem Streben nach Idealen menschlicher und gesellschaftlicher Vollkommenheit
und deren potentiellem Scheitern." – Gropis Bau, Berlin
Lee Bul: Crash / Martin Gropius Bau
Niederkirchnerstraße 7
10963 Berlin
/
29. September 2018 – 13. Januar 2019
---
---
Photo / Alice M. Huynh
*Thanks to Sonja for the help!
*The opinions expressed here represent, as always, my own.