---
Clémence Therin is a french lighting designer based in New-York since 2015. She works on fashion films, feature film, commercial and TV series productions. Among her clients some major international leading brands such as DKNY, MCM, or L'Oréal. She also collaborates with some high fashion magazines including Vogue, L'Officiel or Vmag. The productions she worked on have earned awards and nominations at film festivals across the world including Sundance Film Festival, Deauville Film Festival, Independent, Locarno International Film Festival, Montclair Film Festival, amongst many others. We asked her some questions about her work, the inspiration behind it and her favorite movies.
How did you get started?
As many of us, the story begins with my first camera around ten, discovering the idea of writing with light.
Jumping years later, I studied documentary film at the L'Ecole Supérieure des Etudes Cinématographiques in Paris, after that I worked as an editor for a year. I then decided to leave to New-York in order to refine my technical skills at the New York Film Academy. I then had the chance to work for renown cinematographers and lighting designers who trained me to the rigorous technique of lighting. Through the years I keep on exploring new techniques and meeting inspiring artists who urge me to challenge myself everyday.
How would you describe what you do?
The job of the gaffer (chief lighting technician) begins upstream of the shoot: studying the treatment and the script in order to come up with a plan to execute the artistic vision of the director and the cinematographer. The gaffer also scouts the locations for both creative and practical lighting needs and in order to draw up a gear list accordingly.
On set, the gaffer orchestrate the lighting set ups and ensure the electrical safety. He must always focus on how to translate the most faithfully the vision of his cinematographer. Beyond its technical aspect it is a position that offers a great space for creativity and poetry!
Where do you inspirations?
My most faithful companion is Antonin Artaud, a french author from the late XIX century. I like to learn his texts by heart so I can always have a little bit of his words with me. It is something about the way he articulates light through darkness, the way he uses chiaroscuro to expose fragile light glow.
There is also Vilhelm Hammershøi's silent windows, a danish painter I particularly love for his his gray and mute tones.
Among the cinematographers, Sven Nykvist is unquestionably a major reference, I learnt a lot by studying his naturalistic approach and his bouncing lights.
But sometimes all you need is the shadow of a tree, the flickering neon or the puddle under a red traffic light!

Inside the Head of French Image Maker
Clémence Therin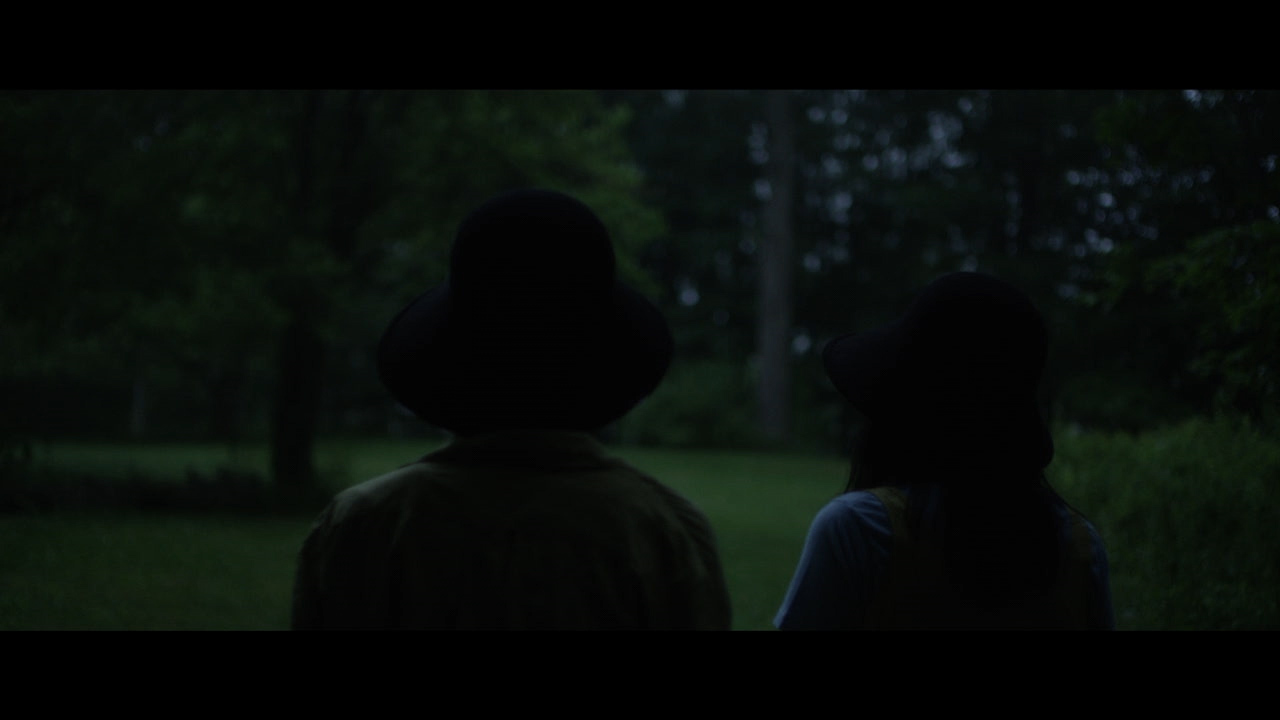 First movie you watched in theater?
I believe it was the Lion King, it was probably the first time a movie let me with so much sadness.
Last movie you watched in theater?
Lux Aeterna, directed by Gaspard Noe, with the stunning Charlotte Gainsbourg.
I found it to be an interesting experimental piece: a sadistic chaos with some infuriated lights
Favorite director?
Without any hesitation, the one I am the most faithful to is Jean-Luc Godard.
Your guilty pleasure?
My Fair Lady, by George Cukor
A movie that made you laugh?
American Movie, a documentary directed by Chris Smith.
A movie that made you cry?
Werckmeister Harmonies directed by Bela Tarr.
Best opening scene?
Persona, Bergman. An hommage to cinema and simply a wonderful visual poem.
Best ending scene?
"At the beginning there were the world. Why is that papa?" are the last words of Tarkovsky last movie: The Sacrifice. In this last shot, the camera booms up to the top of this fantastic naked tree in front of the water, it devastates me every single time.
For the beauty of the anecdote ; it is also the first shot of his first movie: Ivan's childhood.
And finally, if you were a light?
I think i would be a weak one, something like a firefly.
Find out more about Clémence's work on her portfolio or IMDb.
---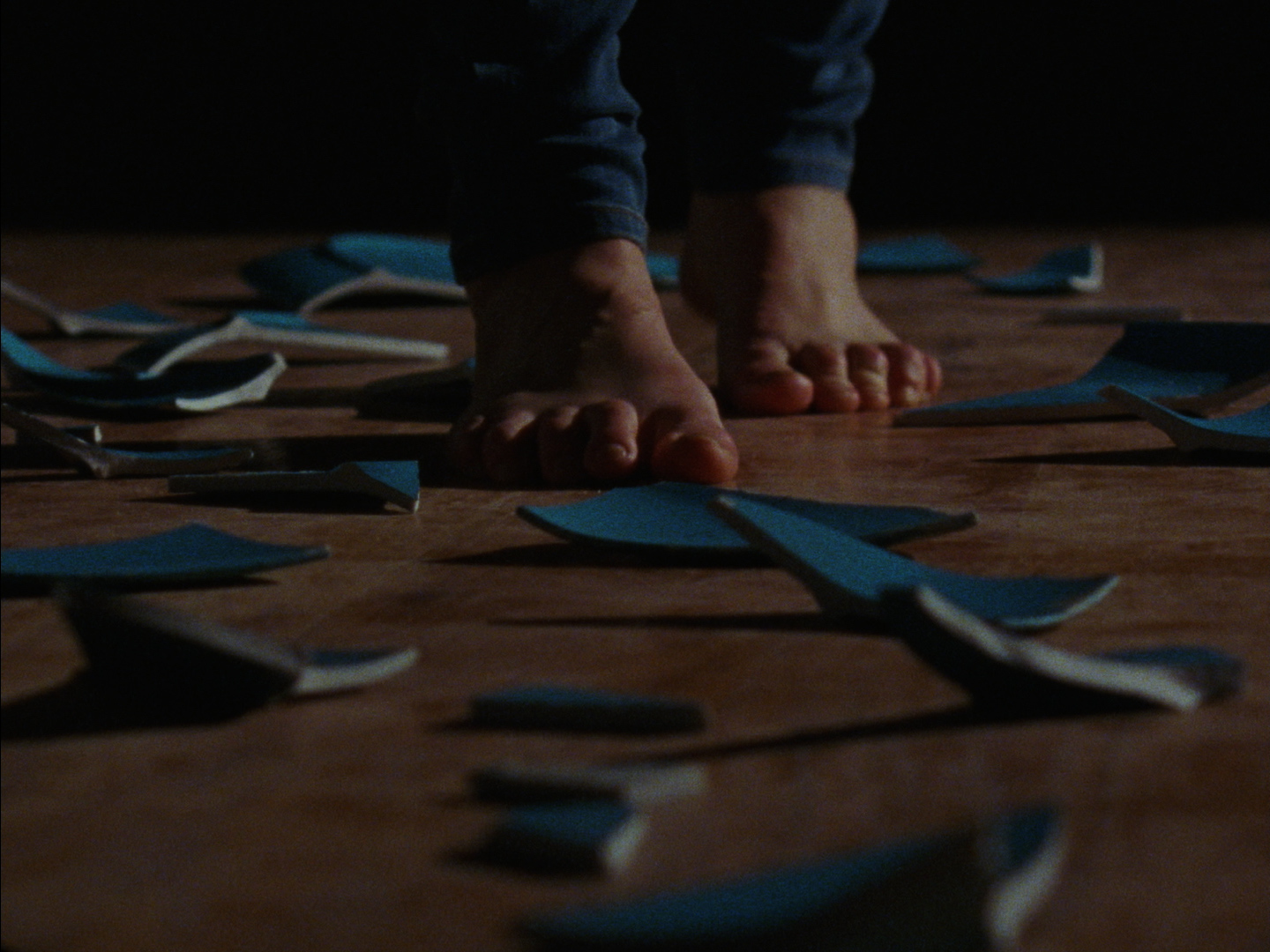 ---
Photo & Screenshots / Clémence Therin