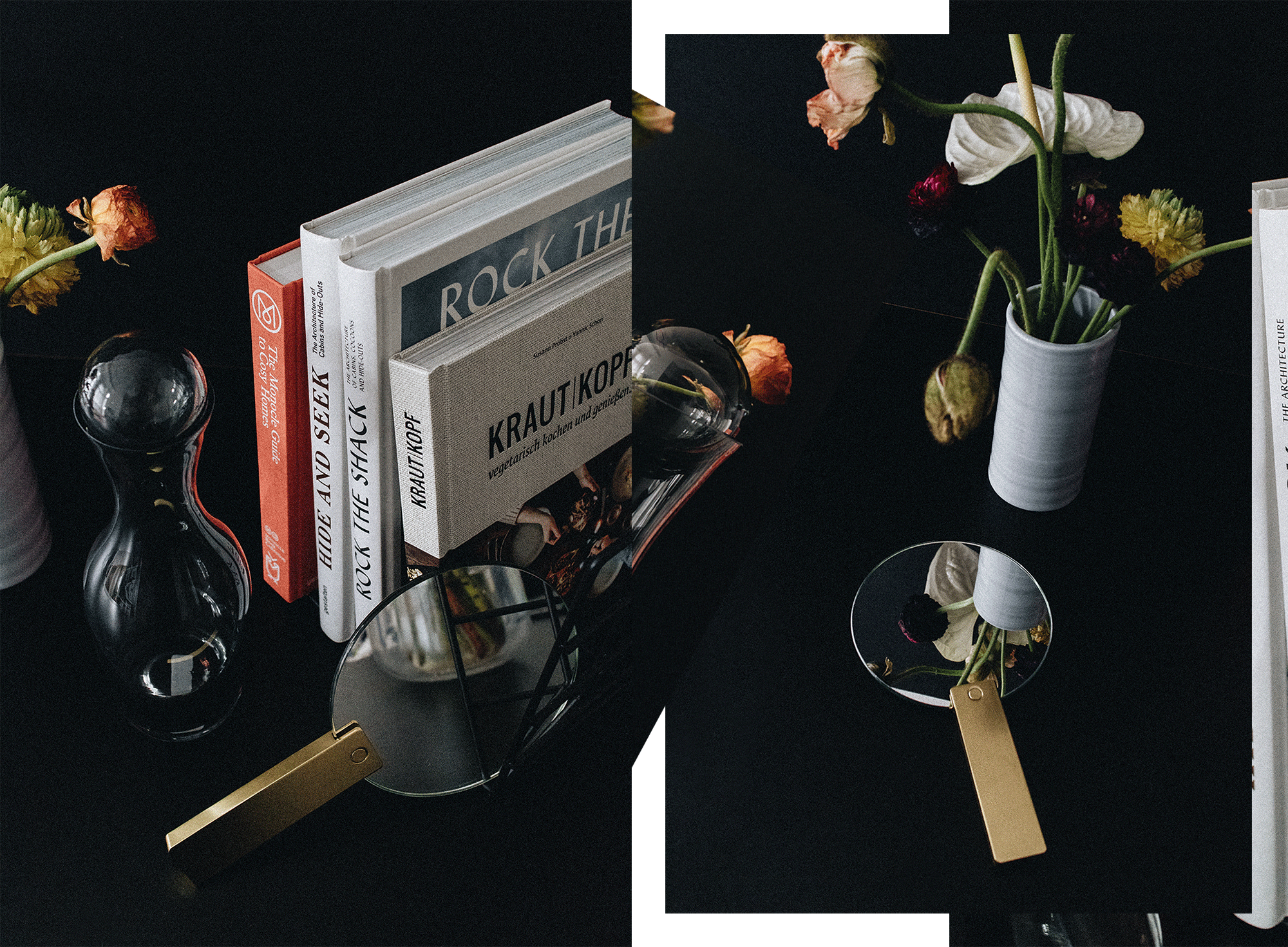 Für mich sind es die kleinen Dinge im Leben, die mir Freude bereiten und vor allem wenn es um mein geliebtes zu Hause geht, gibt es nichts Schöneres, als an einem freien Wochenende, gemütlich auf der Couch zu liegen und einfach mal zu faullenzen.
Nicht nur in meinem Kleiderschrank, sondern auch in meinem zu Hause, achte ich sehr auf kleine Details, die der Wohnung noch das gewisse Etwas, als auch den richtigen Touch Persönlichkeit geben. Bücher füttern nicht nur unsere Seele, sondern sind auch unglaublich schön anzusehen. Frische Blumen und sowie die richtigen Home Accessoires, wie eine wohlgeformte Vase (hier von Kauf Dich Glücklich) oder Karaffe, können eine minimalistische und schlichte Wohnung direkt in etwas Warmes verwandeln.
Als Interior-Lover bin ich immer auf der Suche nach diesen speziellen Teilen für die Wohnung. Zusammen mit Kauf Dich Glücklich habe ich euch eine kleine Auswahl zusammengestellt, die perfekt für jedes Heim funktioniert, egal ob WG-Zimmer, erste eigene Wohnung oder doch ein kleines Haus.
Home Accessoires mit Kauf Dich Glücklich
---
Wasser Karaffe 'Houston' / House Doctor*
Ceramic Vase / Kauf Dich Glücklich*
Magazine Holder / ferm Living*
Brass Mirror / HAY*
The Monocle Guide to Cozy Homes / Gestalten*
Hide & Seek / Gestalten*
Rock The Shack / Gestalten*
KRAUTKOPF / Hölker Verlag*
Der Handspiegel von HAY, den ich online bei Kauf Dich Glücklich gefunden habe, ist nicht nur praktisch, sondern gibt aufgestellt oder aufgehängt, das gewisse Etwas, egal ob es einfach nur auf dem Bücherregal liegt, oder direkt neben dem Schminktisch. Für die gemütlichen Bücherwürmer und Träumer unter uns, die sich einige Inspirationen für die eigenen vier Wände brauchen, empfehle ich neben dem The Monocle Guide to Cozy Homes, noch Hide & Seek als auch Rock The Shack, alle drei von Gestalten. Manchmal kann man sich auch von einer gemütlichen Wanderhütte, oder Ferienhäuser in der Natur inspirieren lassen und so etwas Urban Jungle mit nach Hause nehmen. Für die Ordnung sorgt dann auch der perfekte Bücher- & Magazinhalter von ferm Living.
Zwar predige ich sehr oft 'Less ist more' (vor allem wenn es um meinen Kleiderschrank geht), doch bei der Wohnung finde ich je mehr kleine Details, Vasen, Blumen und Bücher, desto mehr Charakter hat diese – nicht umsonst sagt man auch, dass die eigenen vier Wände, die Persönlichkeit der Menschen in der Wohnung wieder spiegelt, findet ihr nicht auch?
---
---
Photo / Alice M. Huynh
*These are PR Samples
*The opinions expressed here represent, as always, my own.