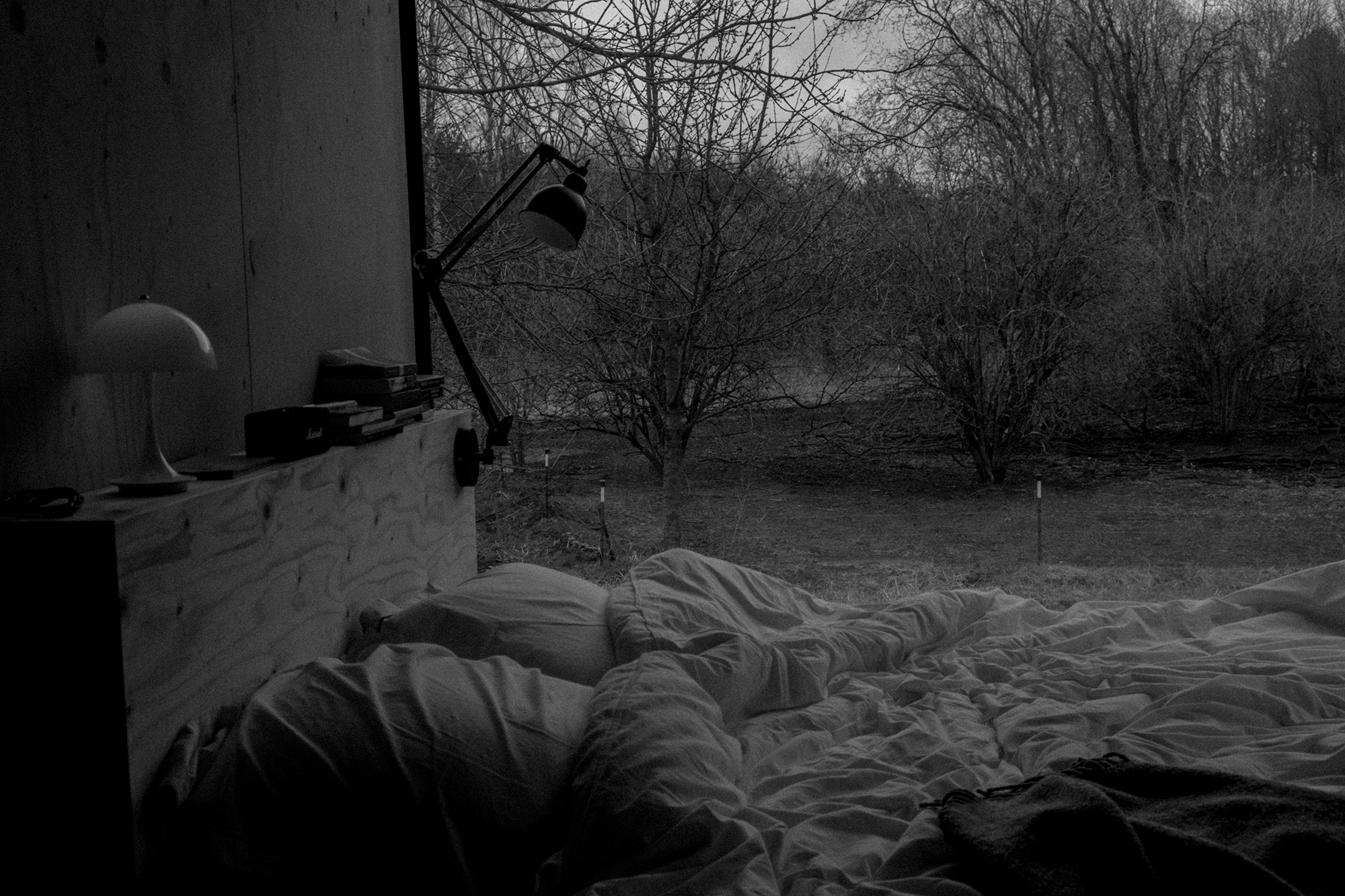 Cozyness-Realness! Unser Queen-Size-Bed & Panoramablick auf die Natur mit Raus

---
Wann war das letzte Mal, dass ihr wirklich bewusst den Vögeln, Insekten und dem Wald zu gehört habt, ohne von Sirenen, Autos und Co. gestört zu werden? Für mich ist wirklich schon eine Weile her, dass ich mich so richtig entspannen konnte. Keine Termine, keine Mails und einfach nur die Natur und ich. Endlich einfach so richtig abschalten, ganz ohne schlechtes Gewissen! Zusammen mit Tschoi ging es für einige Nächte raus aus Berlin und in die Natur, umgeben von duftenden Bäumen und saftigen Gras in die nachhaltigen Cabins von Raus.
"Je länger wir in der Stadt leben, desto mehr Sehnsucht weckt das Land." – Raus
Komfort und Natur müssen sich nicht komplett ausschließen und so haben sich das Team von Raus zur Aufgabe gemacht, Gäst:innen die eine Auszeit von einer Stadt wie Berlin brauchen, mühelos und schnell, ganz ohne viel Aufwand zu bieten.
Knapp 1 1/2 Stunden von Berlin entfernt, liegt der Raus Standort 'Am Kirschbaum', umgeben von Seen und waldläufigen Wäldern, konnten wir hier so richtig die Seele baumeln lassen. Inmitten der Mecklenburgischen Seenplatte ist der Aufenthalt in der Raus Cabin auch noch ein wahrer Segen für den Gaumen. Denn nur wenige Fahrminuten entfernt gibt es einen Gutshof mit Markthalle mit Hofladen und Café sowie in unmittelbarer Nähe ein wunderbares Restaurant, das Forsthaus Strelitz.
---
---
Escaping Berlin with RAUS
– Sustainable Tiny House & Cabin
Bei unserem Aufenthalt in dem Raus Tiny Houses muss man auch gar nicht so viel mitnehmen, denn die Cabin ist mit allem ausgestattet. Es war gemütlich und komfortabel, ohne das wir Abstriche in Design und natürlich Nachhaltigkeit machen mussten. Das Queen-Size-Bed wollten wir kaum verlassen und auch der Ofen, der uns während den frischen Frühlingstemperaturen warm gehalten hat, fügte noch einen zusätzlichen Cozyness-Faktor hinzu.
Die 'Am Kirschbaum' Location verfügt zudem auch über ein kulinarisches Angebot, über welches ich mich besonders gefreut habe. Neben dem Sips x Raus Weinset mit drei verschiedenen Naturweinen haben wir bei dem hinzugebuchten Frühstück wie Kaiser:innen gespeist. Das Highlight neben dem leckeren Wein war aber vor allem das hausgemachte Rindergulasch mit Kartoffeln vom Forsthaus Strelitz.
"Designt mit einem hohen Anspruch an Nachhaltigkeit und Komfort. Die Innenausstattung unserer Cabins ist kuratiert und durchdacht, sodass du von überall eine Panoramaaussicht auf die Natur genießen kannst." – Raus
Momentan gibt es vier verschiedene Standorte außerhalb Berlin, die Raus anbietet. Manche sind autark und andere sehr gut angebunden und dennoch sind alle Cabins inmitten der Natur für die perfekte Auszeit mit der besten Freund:in oder auch dem Liebsten. Für mehr Informationen zu den verschiedenen Standorten der Verfügbarkeit als auch Preisen gibt es auf der offiziellen Website von Raus.
---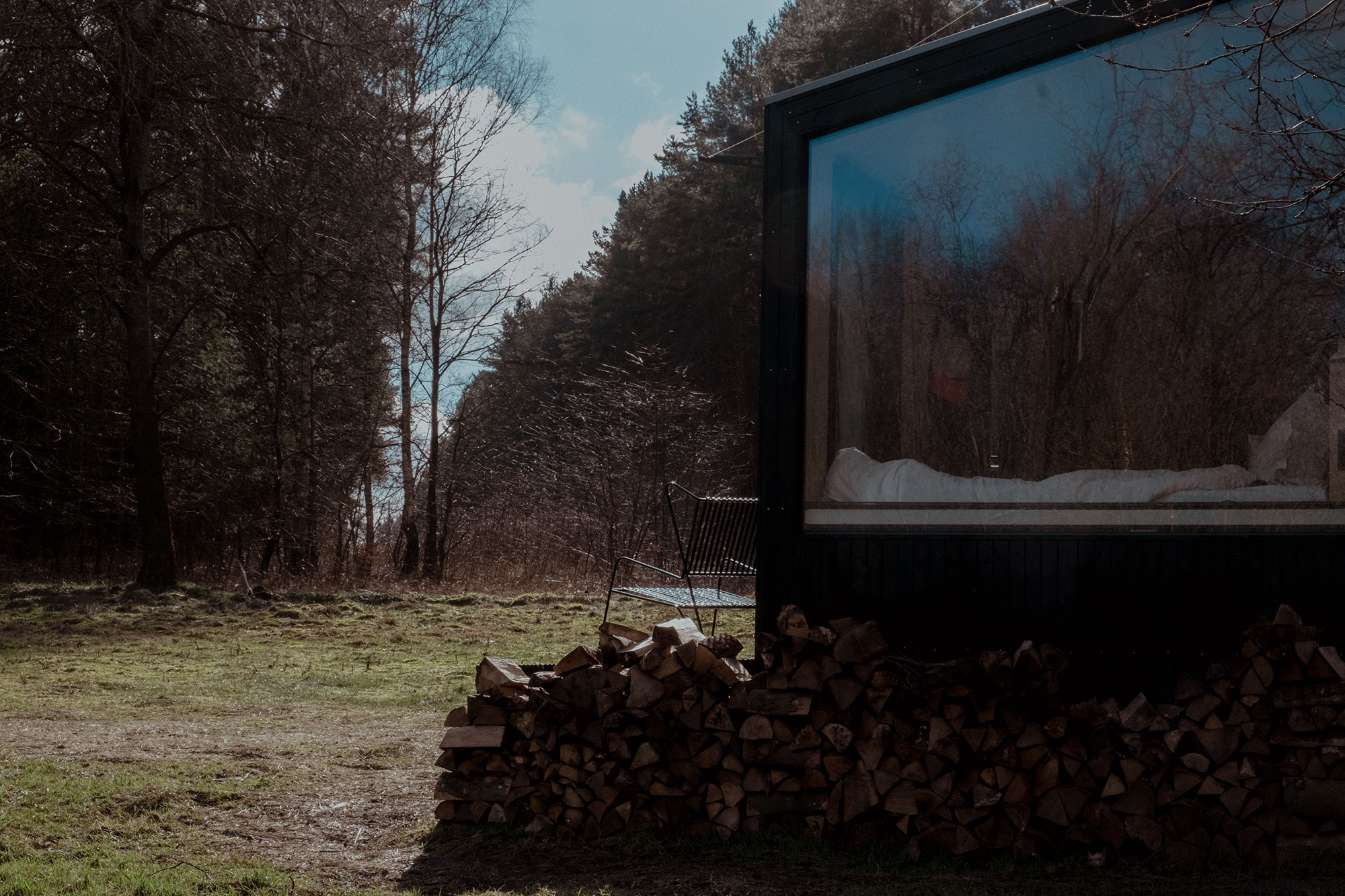 Oben: Eine von vielen Seen auf der Mecklenburgische Seenplatte. / Unten: Unser täglicher Ausblick & das leckere Frühstück.

---
More Travel Diaries from Berlin…
---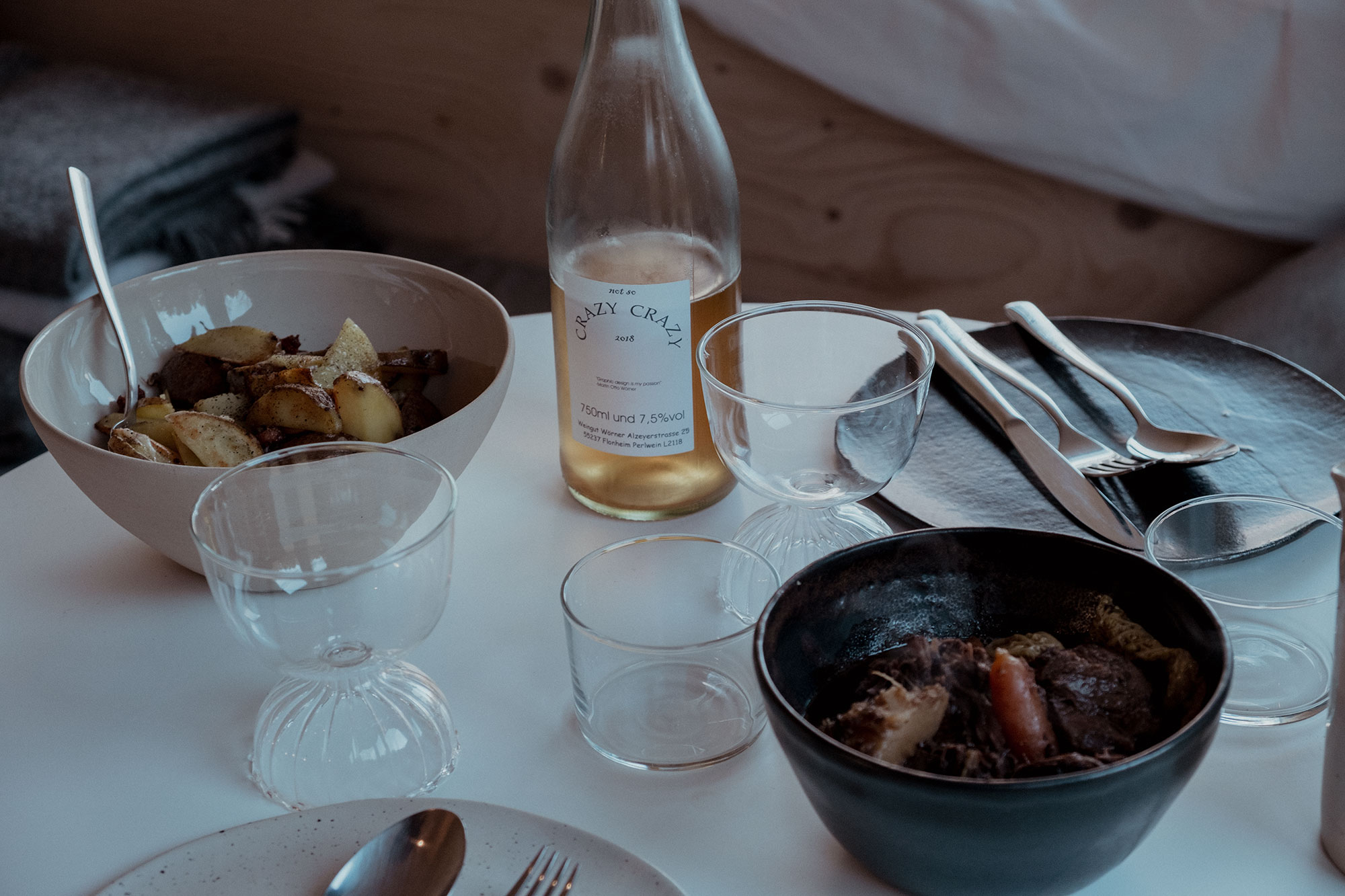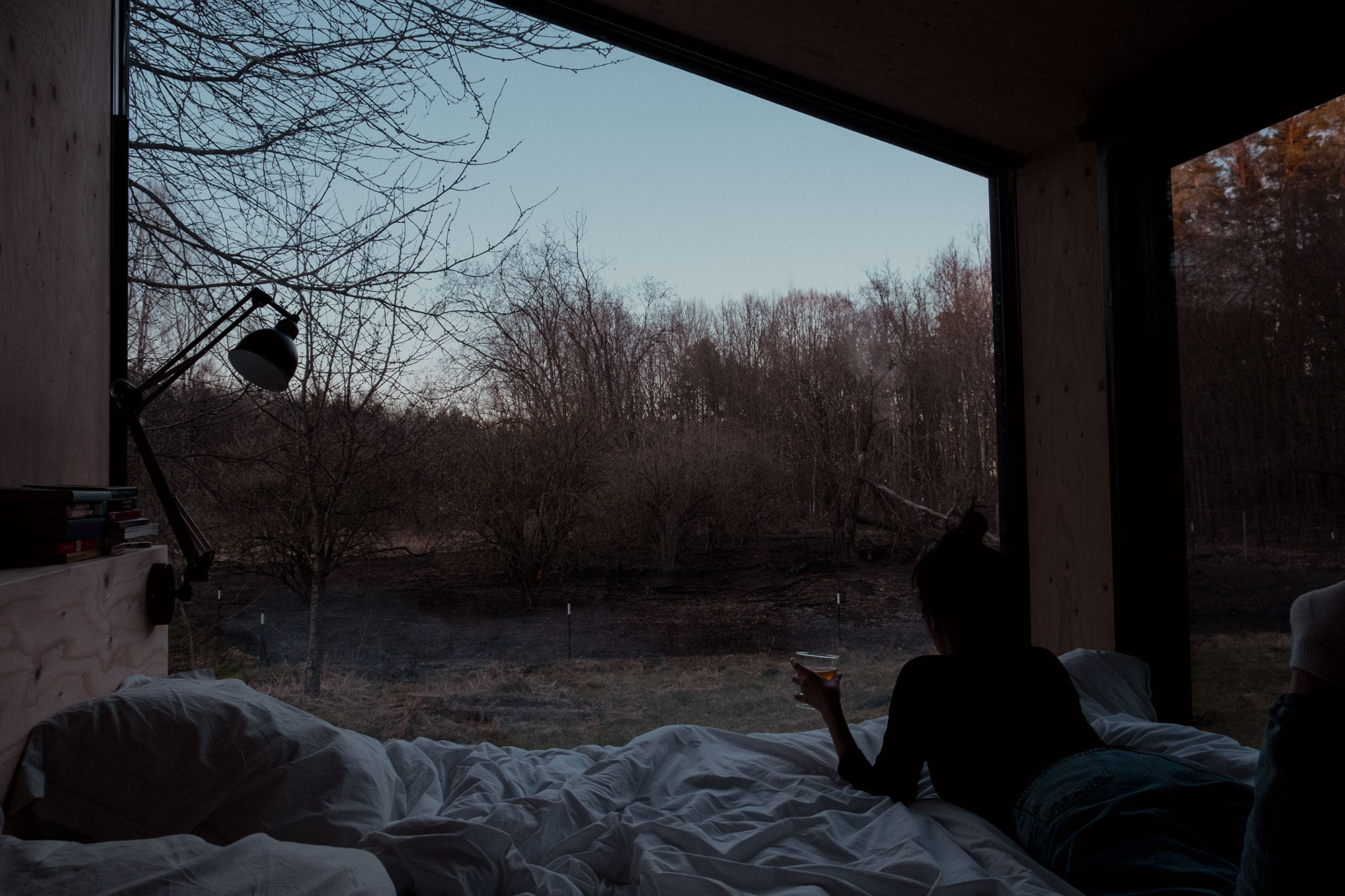 ---
Photo / Alice M. Huynh
*This trip was made possible thanks to RAUS.
*The opinions expressed here represent, as always, my own.