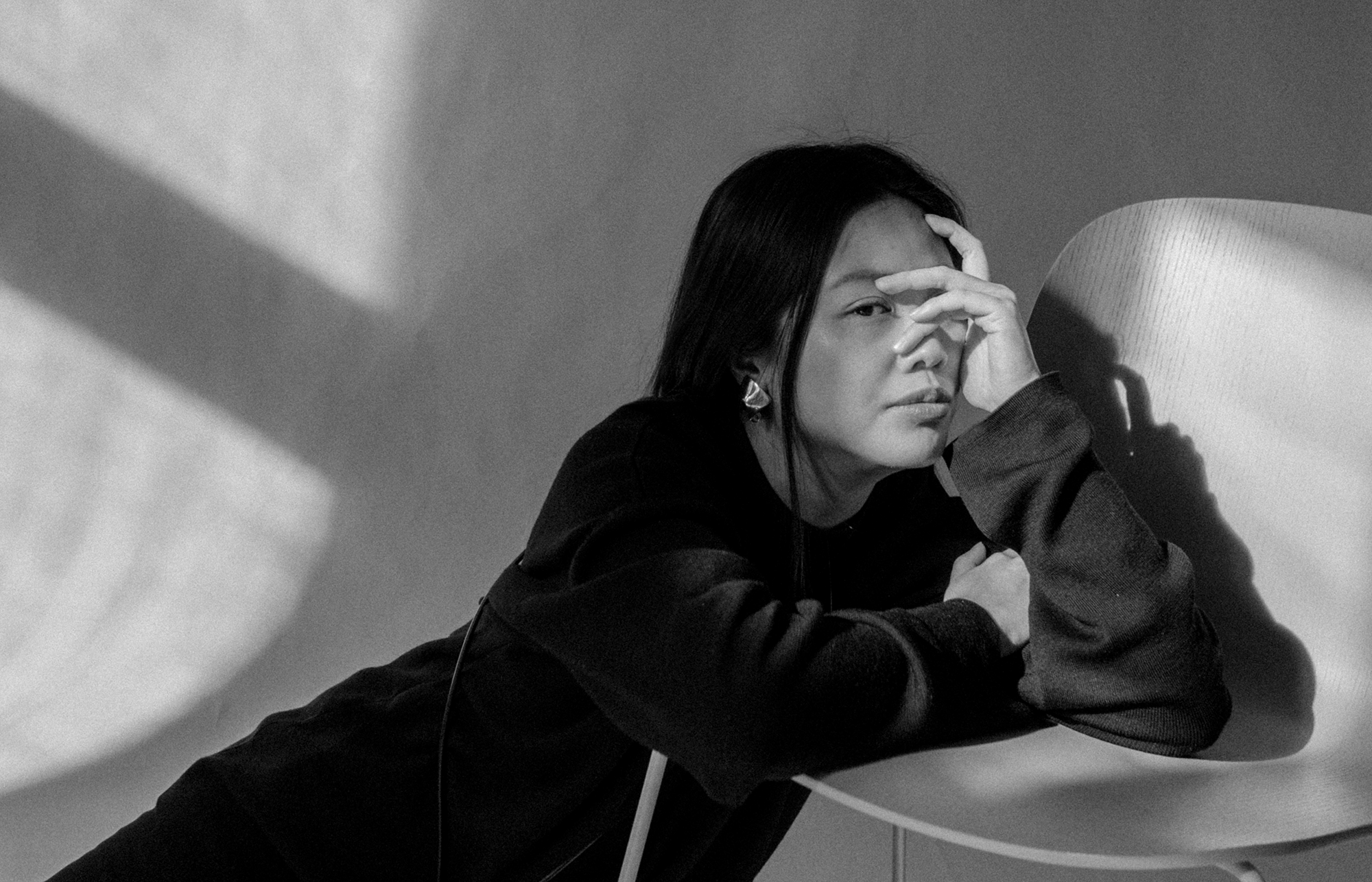 ---
Men's Wool Jumper / COS
Trousers / TOMBOY
Leather Purse / COS
Boots / From China
Earrings / & Other Stories
Im Alltag mag ich es gerne schlichter und bei mir heißt das vor allem eins: Hose, Pullover, bequeme Schuhe, Punkt. Aber nicht einfach irgendein Pullover oder irgendeine Hose – die perfekten, simplen & bequemen Teile müssen für mich immer noch das gewisse Etwas haben. Oh ja, hier ist es wieder, das "gewisse Etwas", denkt ihr euch sicherlich. Und ich kann es einfach immer wiederholen, denn es zahlt sich definitiv aus, wie man an meinem heutigen Casual Look sehen kann. Mit nur wenigen Teilen ist dieser Look nicht nur tragbar & alltagstauglich, sondern interessant und nicht langweilig.
Casual in COS Wool Jumper,
TOMBOY Flared Trousers & Slouchy Boots
Der Wool Jumper von COS aus der Männerabteilung ist mein neuster Sale-Schatz und ich schätze 100% Wolle sowie einen lockeren Schnitt – gerne auch mal mit etwas zu langen Ärmeln. Dazu noch mein neuster Liebling in Sachen Hosen: die Flared Trousers von der südkoreanischen Marke TOMBOY und die slouchy Boots aus China (von einer Marke, dessen Namen mir einfach entfallen ist). Dazu noch die praktische Handytasche aus Leder mit Kartenfächern, ebenfalls von COS – voilà und nun geht es für mich aus der Haustür, zum nächsten Meeting, Date oder doch Kaffee mit Freunden.
---
---
Photo / Alice M. Huynh
Creative Direction / Alice M. Huynh
*Thanks to Nadine for the help!