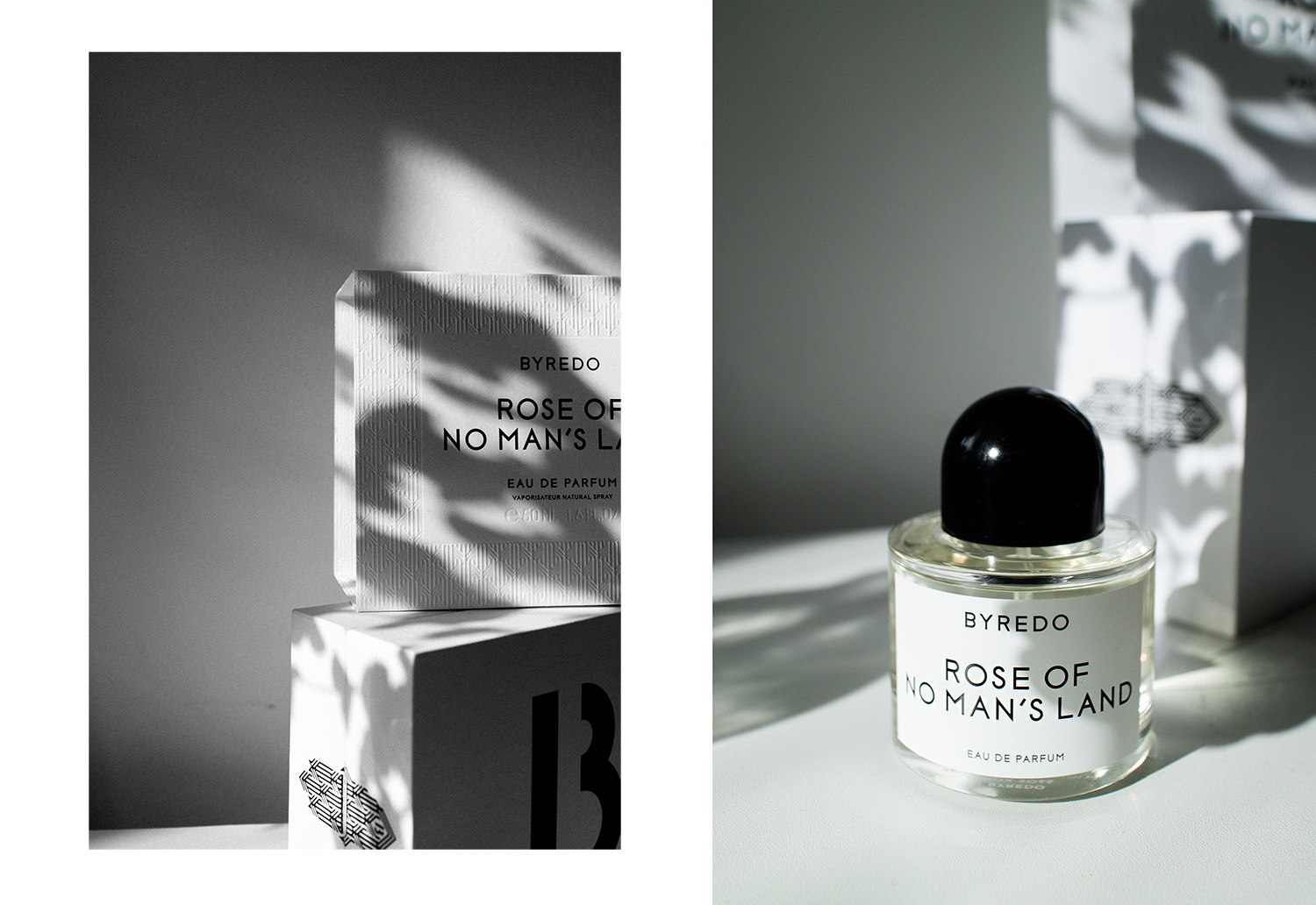 Wenn Schönheit und Güte auf Selbstlosigkeit und Mitgefühl trifft, verwandelt sich auch jeder unwirkliche, karge und ferne Ort in eine lebensrettende Oase. Eine Rose, die aus dem Nichts erscheint und die Landschaft in Leben und Gefühl eintaucht. "Rose Of No Man's Land" von BYREDO, beschreibt diese kostbare Schönheit, die in der Wüste Stärke, Hoffnung und Licht gibt, in einem Duft in nur einem simplen Flakon.
BYREDO Parfum: Rose Of No Man's Land*

Nicht umsonst zollt BYREDO mit Kopfnoten aus rosa Pfeffer und frischen türkischen Rosenblütenblättern, den Tribut vieler Tausend Krankenschwestern, die während dem Zweiten Weltkrieges selbstlos in einem solchen Niemandsland gedient haben. Das Parfum ist wie ein beruhigendes Balsam, feine Eleganz umschlingt die Haut und stärkt die Trägerin mit Leidenschaft und Güte. Das Herz dieses BYREDO Parfume besteht aus Himmbeerblüten mit einer Aura an Papyrus und weißem Amber für eine anspruchsvolle Intensität und Balance.
Nun bin ich gewappnet für den Frühling, der sich vor allem heute von seiner schönsten Seite in Berlin zeigt. Habt ihr den neusten Duft von BYREDO getestet oder sucht ihr noch nach einem? Vielleicht konnte ich euch ein wenig inspirieren und lasst mich doch wissen welche eurer Favorit ist! Love, Alice.
Photo: I heart Alice
*Samples or Gift
*The opinions expressed here represent my own