---
Leather Trimmed Melton Coat / ARKET*
Grey Alpaka Knit Shirt / ARKET*
Grey Alpaka Knit Leggings / ARKET*
Black Knitted Bib / ARKET*
Chunky Leather Boots / ARKET*
Elongated Shoulder-Bag / ARKET*
Tinted Shades / YUN*
Berlin ist seit vielen Jahren meine Wahlheimat, doch wenn ich jeden Winter wieder zu meinen Eltern und dem Ort zurückkehre, an dem ich aufgewachsen bin, packt mich immer etwas Nostalgisches. Das Allgäu im Süden Bayerns ist mir einerseits vertraut als auch fremd zugleich & in den letzten Jahren entdeckte ich mein ehemaliges zu Hause wieder.
Während der aktuellen Pandemie kann ich mich sehr glücklich schätzen, bei meiner Familie zu sein und dann auch diese Zeit auch momentan in den Bergen zu verbringen. Die sonst so im Winter überfüllten Straßen und Pisten im Dorf sind nun menschenleer und bei dem gelegentlichen Spaziergang in der Umgebung trifft man ab und zu mal auf Einheimische, die ebenfalls die Ruhe und Abgeschiedenheit genießen.
Mein Koffer ist minimalistisch gepackt, denn vor allem zur Winterzeit in den Bergen brauche ich nur die Winter Essentials, um warm und gemütlich zu bleiben. Modische Funktionskleidung hört sich irgendwie ganz unsexy an, sind aber bei Temperaturen von 0 Grad und weniger ein Muss. Um trotzdem modisch und warm zu sein, greife ich vor allem auf natürliche Materialien wie Wolle, Alpaka und Kaschmir sowie Layerings zurück. Vor allem die Leggings und das passende Oberteil aus Alpaka-Mix sind die perfekten Winterbegleiter. Für die Extra-Portion Wärme sorgt noch der Bib mit Kapuze aus Wolle- & Alpakamix unter dem Leather Trimmed Melton-Coat & meine diesjährigen Lieblingsboots von ARKET.
Mehr Looks findet ihr hier. Love, Alice.
---
How to Keep Warm In Winter:
ARKET Melton Coat & Alpaka Knit Set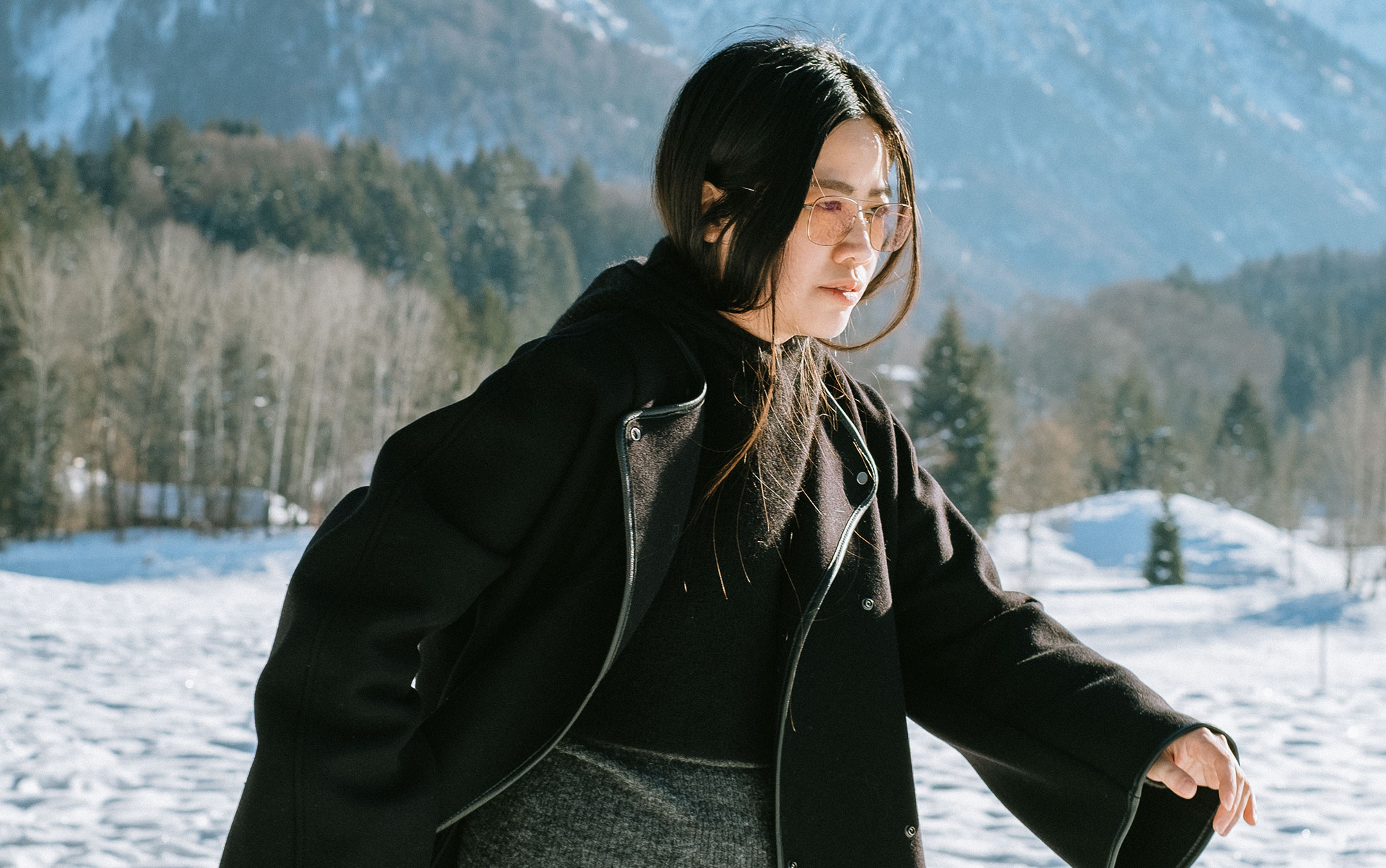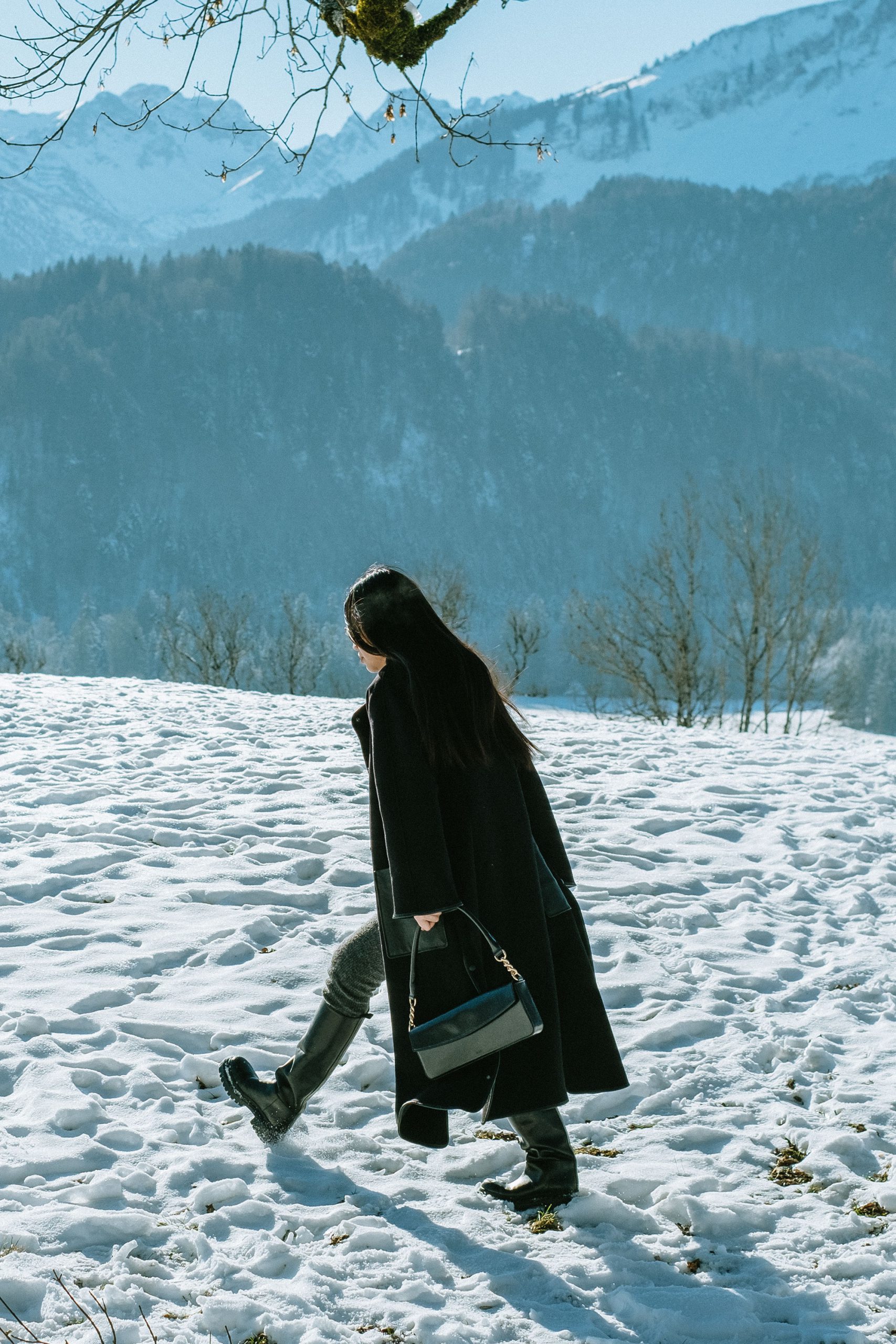 ---
Photo / Alice M. Huynh
*Thanks to @35mmay for the help!
*Affiliate Link / PR Sample
*The opinions expressed here represent, as always, my own.