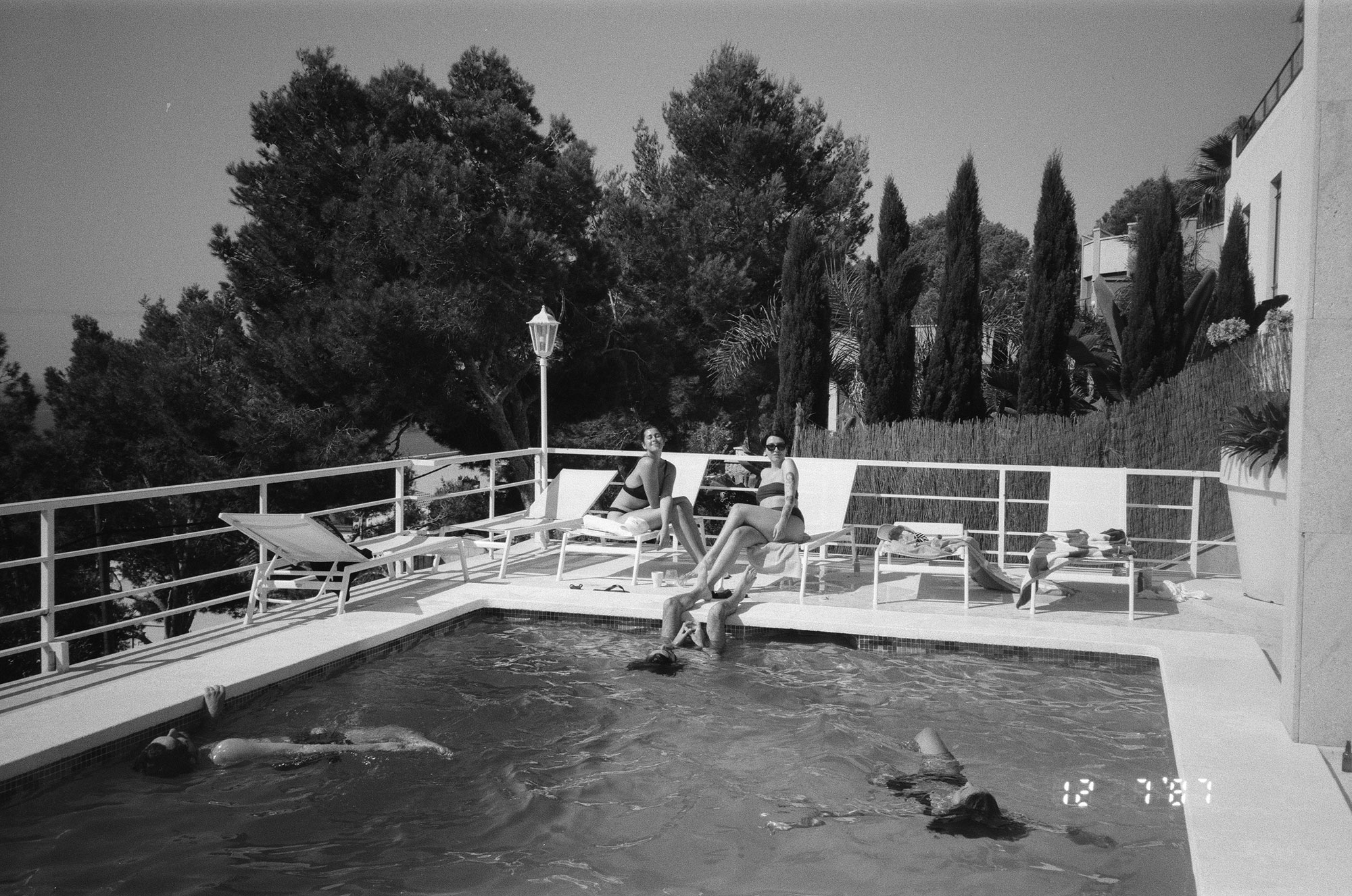 A whole f*cking mood: Elisa (links) & Sophie (rechts) posing für die Kamera, während Jo / Raphi & Nisi im Pool schwimmen.
---
Der Sommer ist nun offiziell vorbei und mit einer frischen Herbstbrise auf meinem Gesicht blicke ich dennoch für ein letztes Mal auf den Sommer 2020 zurück. Dieses Jahr ist für viele eine Ausnahme gewesen, denn ein Sommerurlaub ist nicht selbstverständlich und sollte es generell auch nicht sein. Umso mehr sehnten sich die meisten wohl nach dem strahlend blauen Himmel und der prallen Sonne, dem Rauschen des Meeres, einem Tapetenwechsel und die zuckersüßen Küsse der Honigmelone auf den Lippen.
Für ein verlängertes Wochenende ging es für Nisi & Desi's 30. Geburtstag nach Mallorca. Um genauer zu sein, verschanzten wir uns für die ganzen Tage in eine kleine Villa mit Pool in Costa d'en Blanes, nicht unweit vom Flughafen entfernt. Ganz oben auf dem Hügel dieser kleinen Stadt genossen wir nicht nur die lauen Sommerabende, sondern auch die heißen Sonnentage mit wolkenlosem Bilderbuch-Himmel. Abkühlung gab es nicht nur durch die hausgemachte Sangria, sondern vor allem durch den Pool und dem unendlichen Ausblick auf das Meer.
---
An Analog Travel Diary from Costa d'en Blanes + Watermelon Sugar Music Video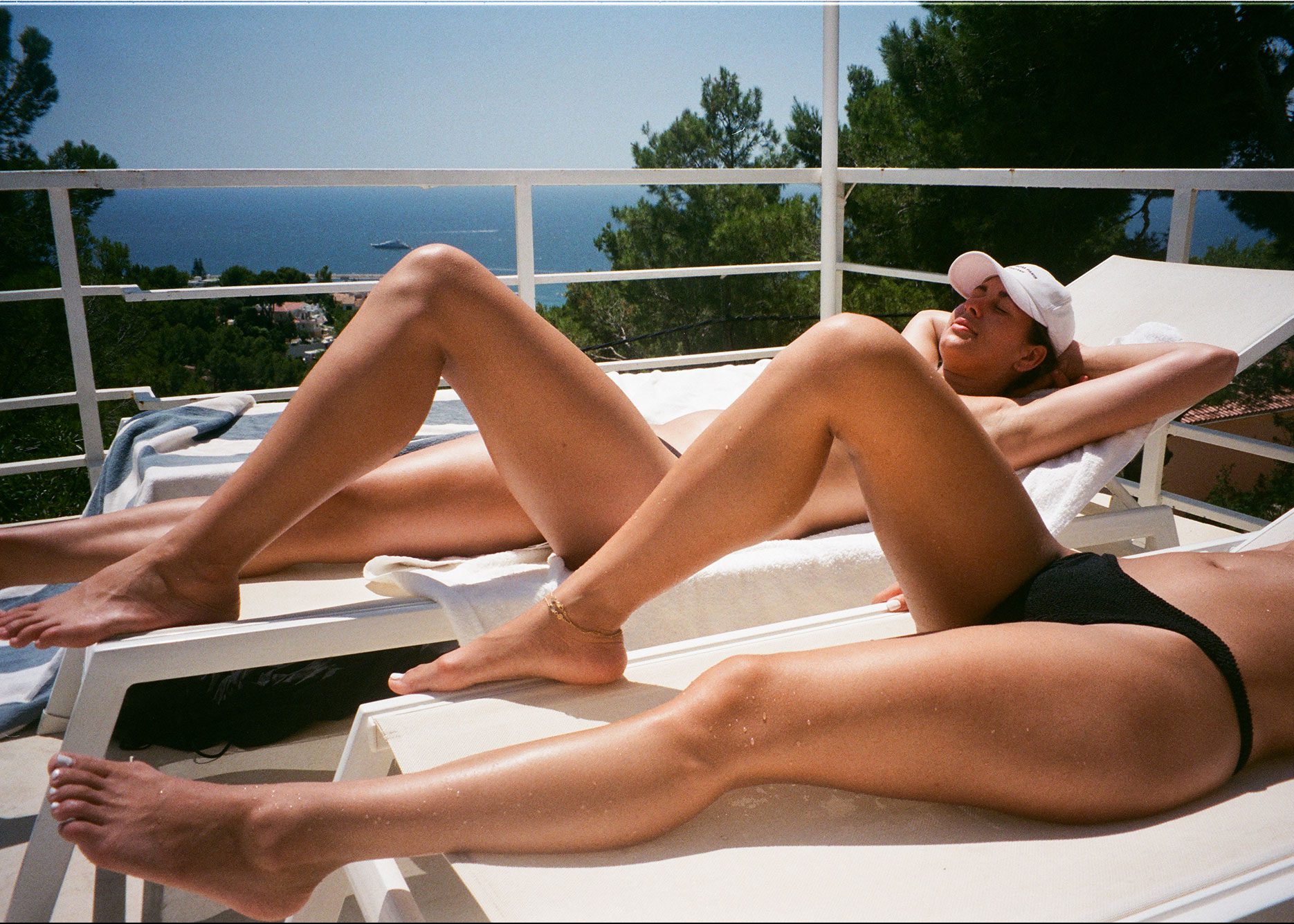 Elisa (hinten) genießt das Sonnenbad in vollen Zügen!
---
Erinnerungen an ein Wochenende mit Freunden im Sommer 2020
Ich stellte mich freiwillig in die Küche und verwöhnte die Mädels und Jungs mit meinen Kochkünsten und Leidenschaft für frische Meeresfrüchte und Fisch: Seafood-Pasta mit Garnelen, Miesmuscheln in einem Weißweinsud als auch gegrillte Dorade mit Kräutern, Ofengemüse und frischen Schweinebauch mit reichlich Koriander und Zwiebeln füllte den Magen der anwesenden Gäste. Als Nachtisch gab es Kokosnusseis und frische Wassermelone. Passend dazu: Harry Styles' "Watermelon Sugar", welches aus den Lautsprechern ertönte und alle ein Lächeln auf die Lippen zauberte. Ich schnappte mir eine riesige Scheibe dieser knallroten Frucht, Jo's Hawaiihemd & Nisi's LOEWE Sonnenbrille und lipsyncte den ganzen Song mit. Ein sorgloser Moment in einer ungewissen Zeit – ein Gefühl, welches nur der Sommer mit sich bringen kann und deswegen auch auf Video sowie Film festgehalten werden musste.
Je später der Abend, desto mehr Wein und Sangria flossen in die trockenen Rachen unserer Körper. Die Grillen und unser Gelächter ertönten die sonst ruhige und fast schon himmlische Nacht, während in der Ferne der Vollmond sich im ruhigen Meer widerspiegelte. Das Einzige, was noch heller leuchtet als der Mond am wolkenlosen Nachthimmel, sind die 30 Geburtstagskerzen auf dem Schokoladenkuchen für Nisi & Desi.
---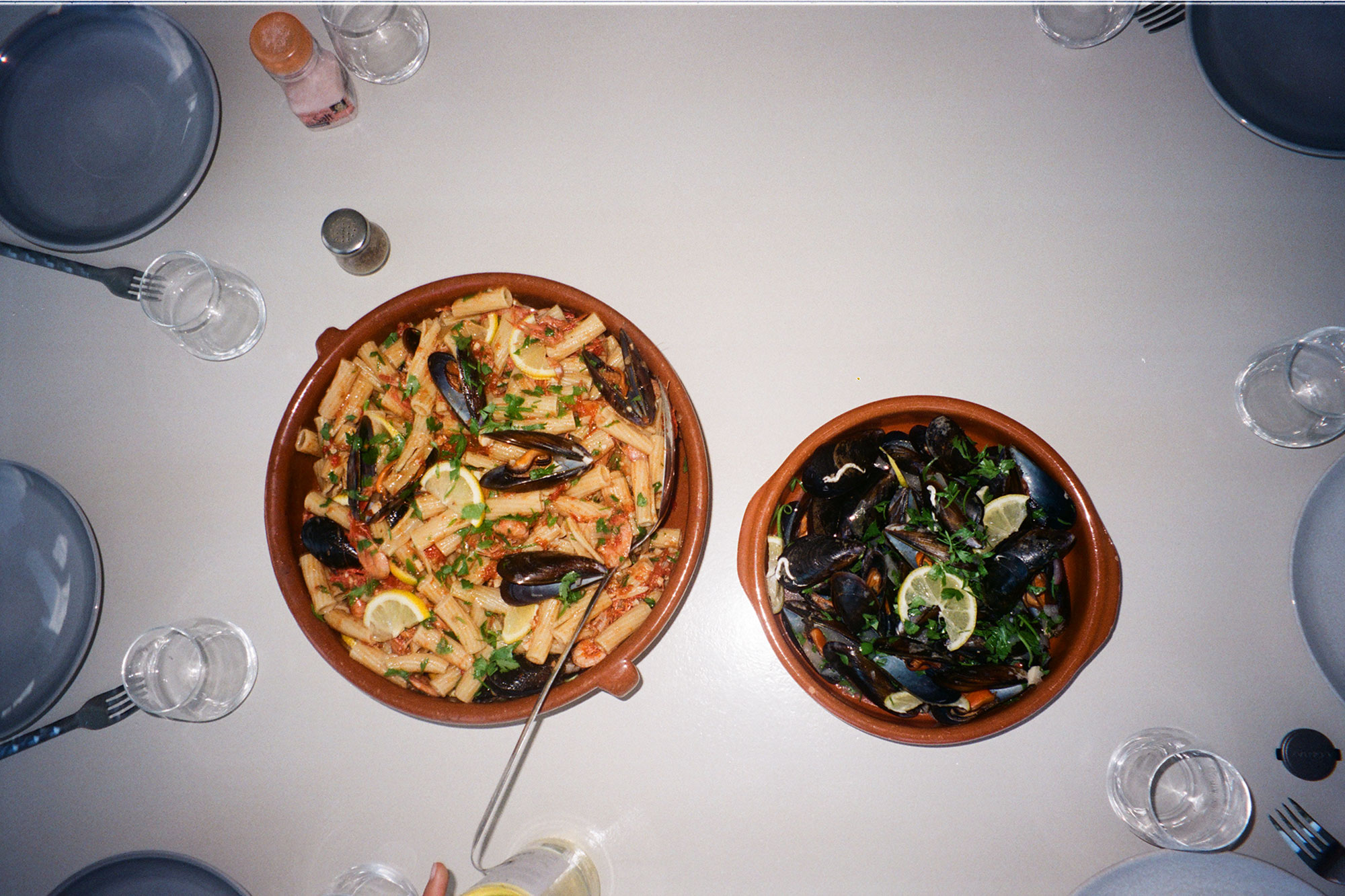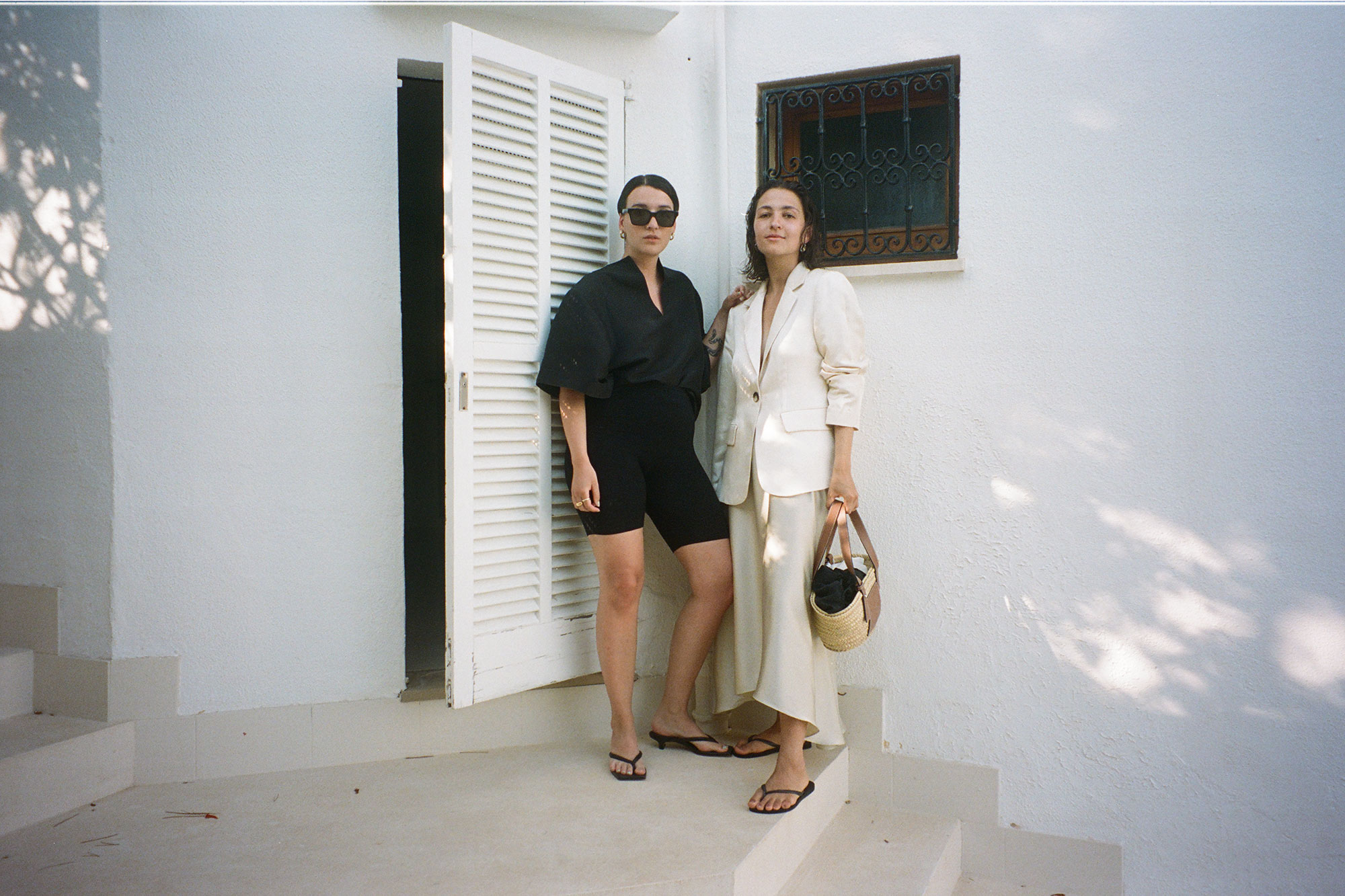 Sophie & Anais – like Ying & Yang in Summer / Costa d'en Blanes 2020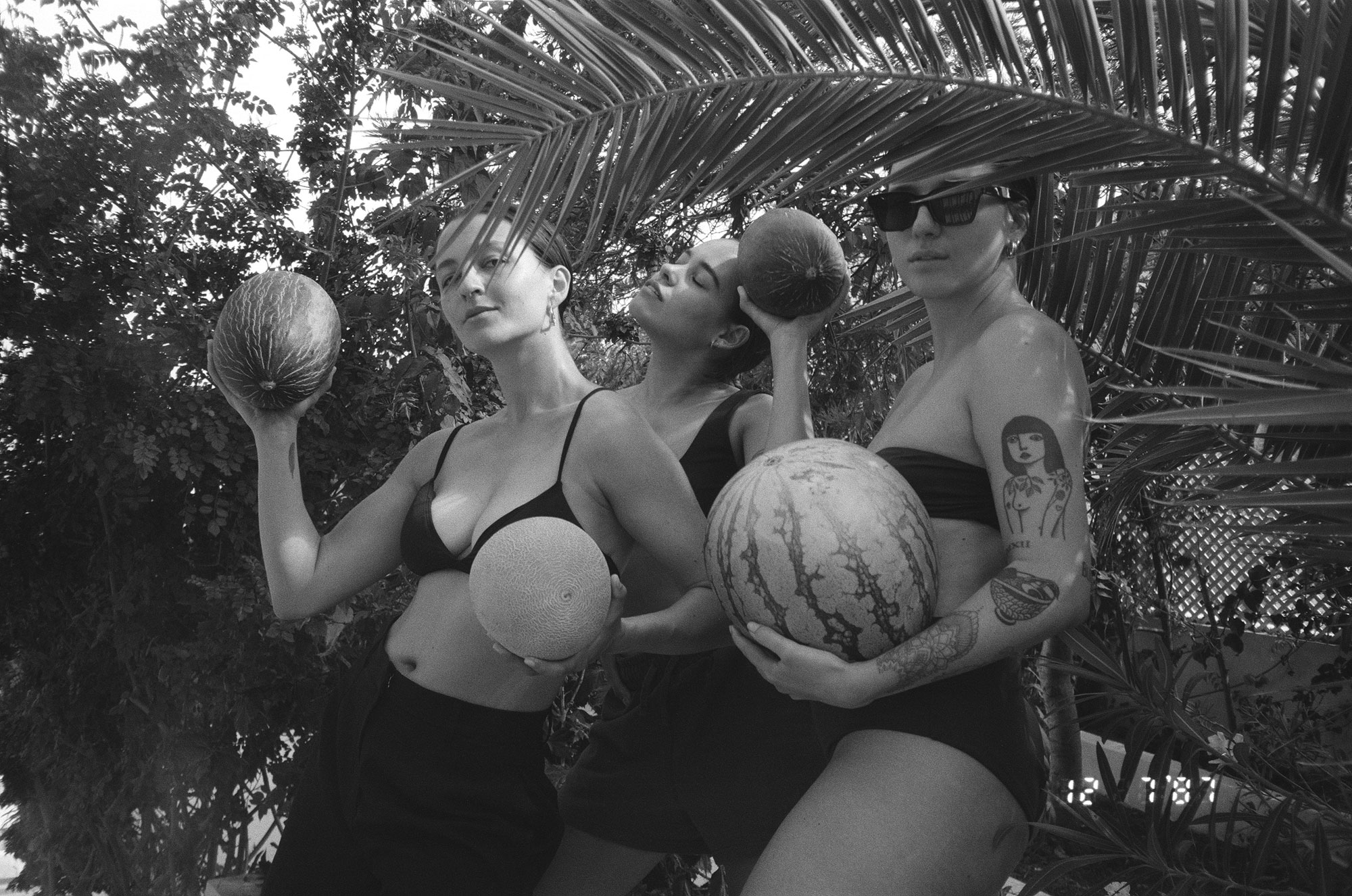 Anais, Desi & Sophie posing with their sweet melons
---
Watermelon Sugar Music Video
– Dedicated to Summer & Turning 30
---
Photo / Alice M. Huynh & Sophie Van Daniels & Desiree Kastull
Video / Alice M. Huynh
Music / Harry Styles – Watermelon Sugar
*The opinions expressed here represent, as always, my own.