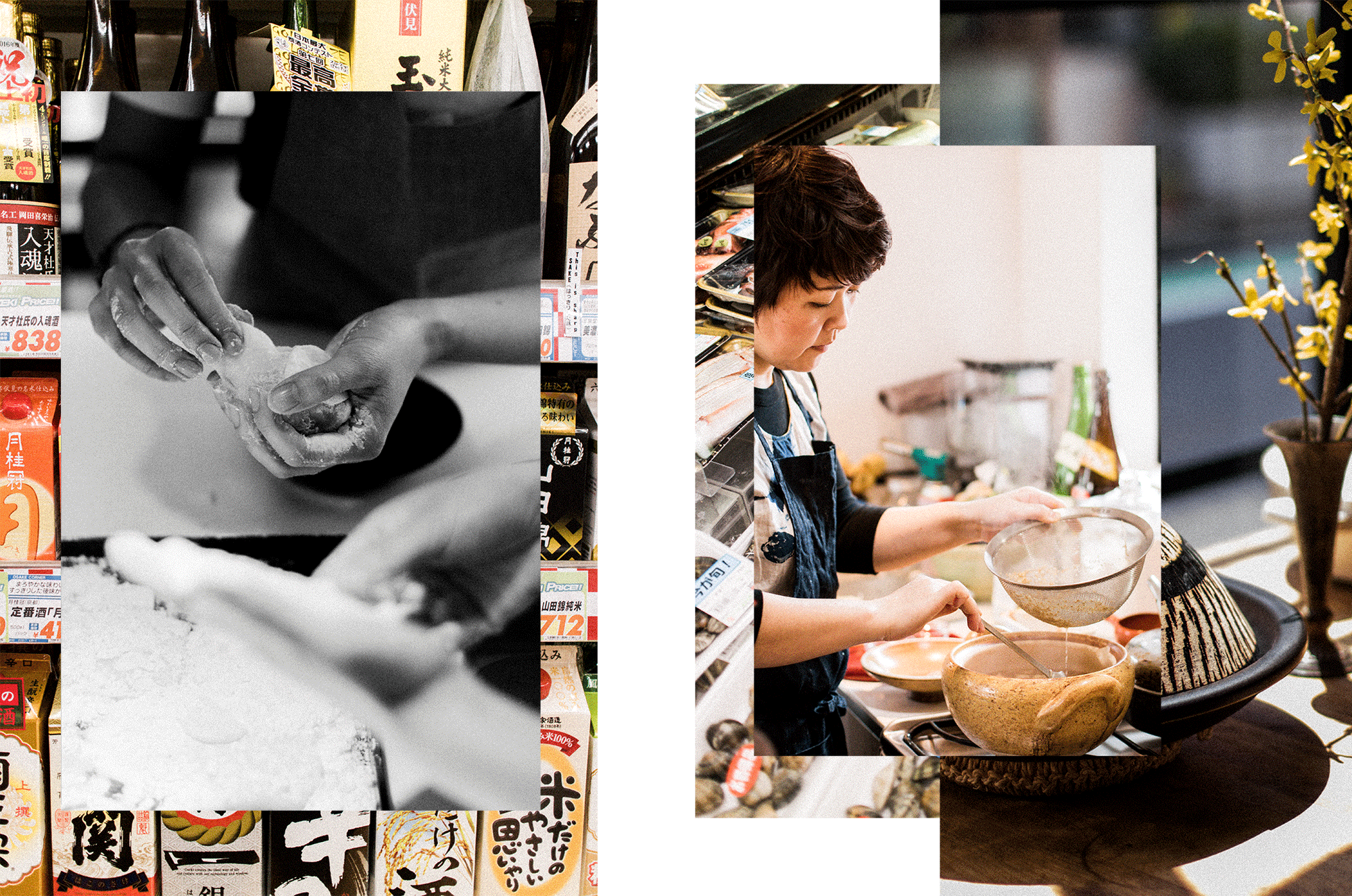 Auf meinen Reisen versuche ich so gut wie möglich die touristischen Hotspots so schnell wie möglich abzuklappern, um mich dann vollkommen in die versteckten Highlights und einheimischen Lokalitäten einzutauchen. Doch in einer Metropole wie Tokyo braucht man ein wenig Hilfe, um das Leben der Japaner näherzukommen und zu erleben.
Zusammen mit Airbnb habe ich mich auf die Suche nach einem spannenden Abenteuer gemacht, dadurch viele neue Leute kennengelernt und bin auch tiefer in Japans Kultur eingetaucht. Die beste Art eine andere Kultur kennenzulernen geht, wie bei der Liebe, natürlich durch den Magen. Und um noch mehr in die Kultur eintauchen zu können, sollte man dies in einem richtigen Tokioter Zuhause tun, oder?
Travel Local – AirBnB Experiences
---
AirBnB Experiences:
Shop / Cook / Eat Local with Yukari & Tokyo Cooking Studio
Einige Globetrotter unter euch kennen Airbnb sicherlich schon durch die Ferienwohnungen oder Unterkünfte bei Locals rund um den Globus. Nun gibt es eine neues spannendes Feature auf Airbnb: Experiences! Das Prinzip ist das gleiche: man sucht nach seiner Stadt, die man demnächst bereist, und sucht sich aus diversen Angeboten die passende Experience, also Erfahrung, für sich. Der Clou – entdecke die Stadt, wie es Locals tun nur mit einem Twist! Egal ob es eine Musiktour durch Havanna, Urban Gardening in LA, Burlesque Dancing in London oder einem Kochkurs in Tokyo ist – für jeden ist etwas dabei, egal ob groß oder klein, für wenige Stunden oder gar drei Tage.
Letzteres durfte ich selber miterleben, denn wie ihr wisst, ist Essen meine große Leidenschaft, neben dem Reisen und der Mode. Zusammen mit Airbnb Experiences habe ich den Kochkurs im Stadtteil Shibuya, mit unserem Host Yukari, erleben dürfen. "Shop / Cook / Eat – Local Tokyo", wurde von Yukari ins Leben gerufen und führt Touristen aus aller Welt, durch die kulinarische Landschaft Japans, in ihre eigene Küche. Auf meinem YouTube-Kanal BUN BAO gibt es wie immer ein wunderbares Video mit Impressionen unserer Reise. Enjoy!
---
Miso Suppe, Mochi & Sushi
Unsere Kochkünstlerin und Gastgeberin des Tages, Yukari trafen wir in einen meiner liebsten Stadtviertel Tokyos: Shimokitazawa. Diese Gegend ist vor allem unter den Locals sehr beliebt und anders zu den immer-vollen Areas wie Shibuya oder Harajuku sehr erfrischend. Vintage Stores, Hipster Cafés und viele kleinen Shops mit japanischen Labels zieren hier das Straßenbild. Touristen werden hier eher selten gesichtet.
Zunächst ging es mit Yukari in einen typischen Supermarkt, dort findet man einfach alles, was das Foodie Herz begehrt und man wird zugleich von den bunten Schildern und der Auswahl erschlagen. Sie erklärt uns wichtige Zutaten und die verschiedenen Arten von Miso, die Regionen und natürlich gibt es auch die Möglichkeit einige Food Souvenirs für zu Hause sogleich mit einzukaufen!
Yukari wohnte nur wenige Metrostationen entfernt und begrüßte uns in einer wunderbar entspannten Gegend in ihr zu Hause. Ihr Kochstudio befindet sich direkt im Erdgeschoss, wenn man ihr Haus betritt, modern, schlicht und voll ausgestattet mit Kochbüchern und Töpfen. Aus der alten Garage wurde ihr persönliches Königreich für all ihre Kreationen und Kochkursen.
Nun durften wir selber Hand anlegen, die glitschige Yamswurzel schneiden, uns an frischen Fisch trauen und auch unsere eigene Misosuppe mit getrockneten Bonitoflocken kochen. Frischer Wasabi wurde gerieben und auch der Nachtisch, leckere Mochi, gefüllt mit frischer Erdbeere & roten Bohnen, kamen zum Schluss – et voilà! Itadakimasu (japan.: "Guten Appetit")!
// Airbnb Experiences bietet allerlei Abenteuer von Food Styling in Paris, cubanischer Tanzabend in Havanna bis hin zu
Surftraining in LA oder Ride & Food Abenteuer durch Saigon an.
Alle Informationen zu Airbnb Experience sowie eine Auswahl an Erfahrungen gibt es hier. //
---
Photo: I heart Alice / Alice M. Huynh
*This trip was made possible thanks to Airbnb Germany.
*The opinions expressed here represent, as always, my own.

Merken
Merken
Merken
Merken
Merken
Merken