Nach einer längeren Blog-Pause gibt es heute aber nicht nur einen neuen Blogpost, sondern auch ein neues Layout! Die letzte Woche habe ich an vielen tollen spannenden Projekten für 2016 gearbeitet und auch dieses Layout gehörte dazu. Ich habe versucht es übersichtlicher für mich aber natürlich auch für euch zu machen, damit man auch vor allem die Fotos, auf denen ich viel Wert lege, gut sehen kann und bei der Vielfalt auf meinem Blog einzelne Blogpost nicht untergehen.
Die Navigation ist ebenfalls einfacher geworden und alle Travel-Kategorien gibt es nun im Menü auf einem Blick! Zu diesem besonderen Anlass habe ich mich auch einer Frage gestellt: How to wear Pyjamas as Daywear? Egal ob bei den großen Textilketten oder auf dem Laufsteg, der Pyjama ist, zurück und feiert seinen Comeback in die glitzernde Modewelt – und mich freut das! Denn was ist denn gemütlicher als Jogginghosen und Schlafanzüge für den Alltag? Damit man mich nicht als Schlafwandler schief anschaut bzw. verwechselt, muss man diese lässigen Begleiter mit schicken Accessoires wie Pumps oder maskulinem Mantel kombinieren.
Pyjama-Set: & Other Stories (buy here & here)
Heels: Topshop (similar here & here)
Handbag: Alexander Wang (similar here & here)
Coat: Maison Martin Margiela (similar here & here)
Nun eure ehrliche Meinung dazu: Pyjama-Dressing Yes or No? Und wie gefällt euch mein neues Layout? Für Feedback & Verbesserungswünsche stehe ich jederzeit offen, schreibt mir gerne einen Kommentar, ich würde mich freuen! Love, Alice.
English: I am very sorry for the lack of posts, but hey! I am finally back with more energy, a new outfit and a new layout! My blog is more responsive now and I especially love my new Travel category, which is more clearly structured now. The good overview on all my blogposts makes it easier to look for the topics and stories you like. Let me know what you think! I would be more than happy to improve myself and my blog for you guys! So there is no better way to celebrate my new layout with a very special look. Yes, these are pyjamas and the big question is: How to wear Pyjamas as Daywear? I really like to combine it with elegant pieces, just like my Maison Martin Margiela coat or Alexander Wang Pelican Swing bag to make this casual look complete. How do you like it? Love, Alice.
How to wear Pyjamas as Daywear?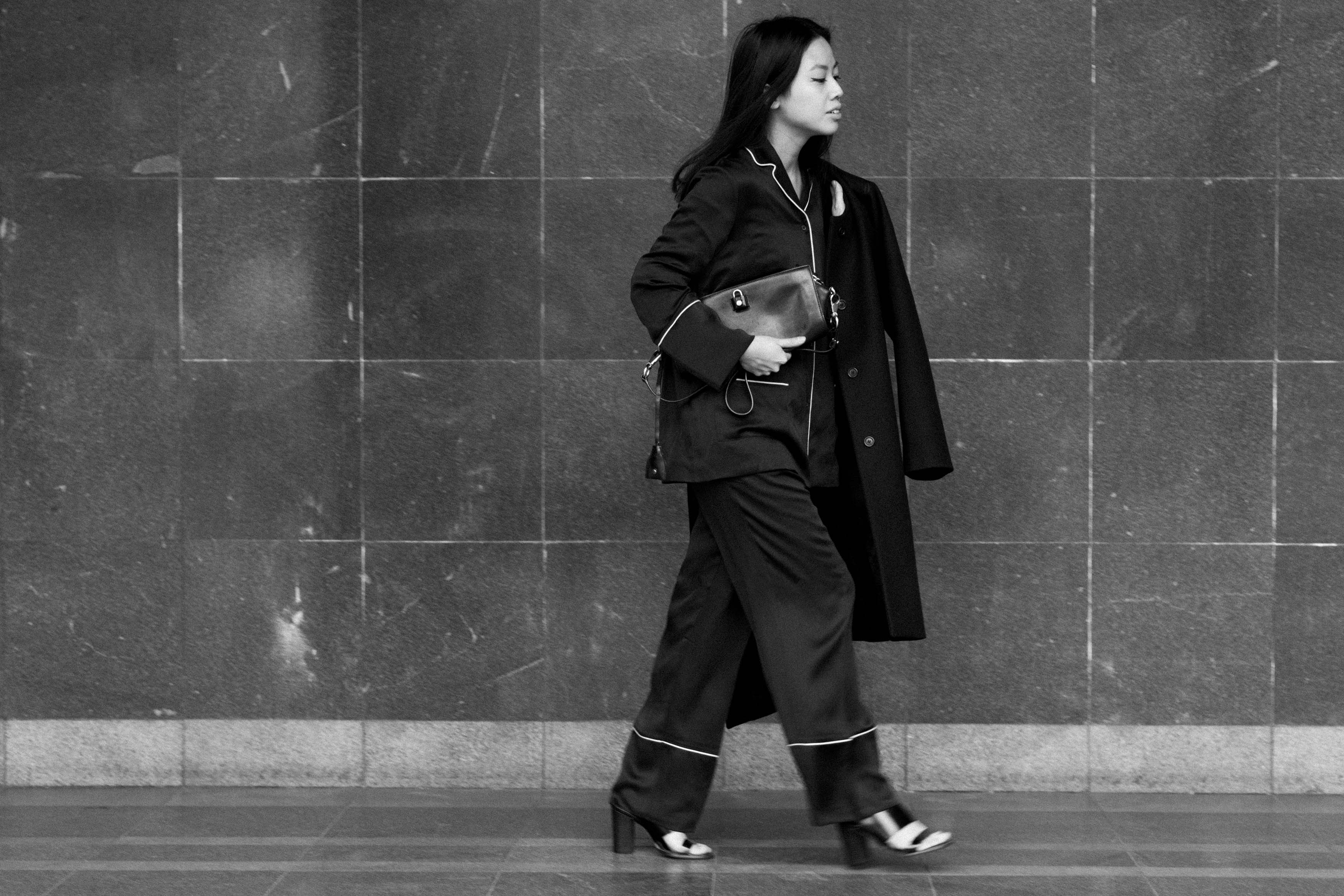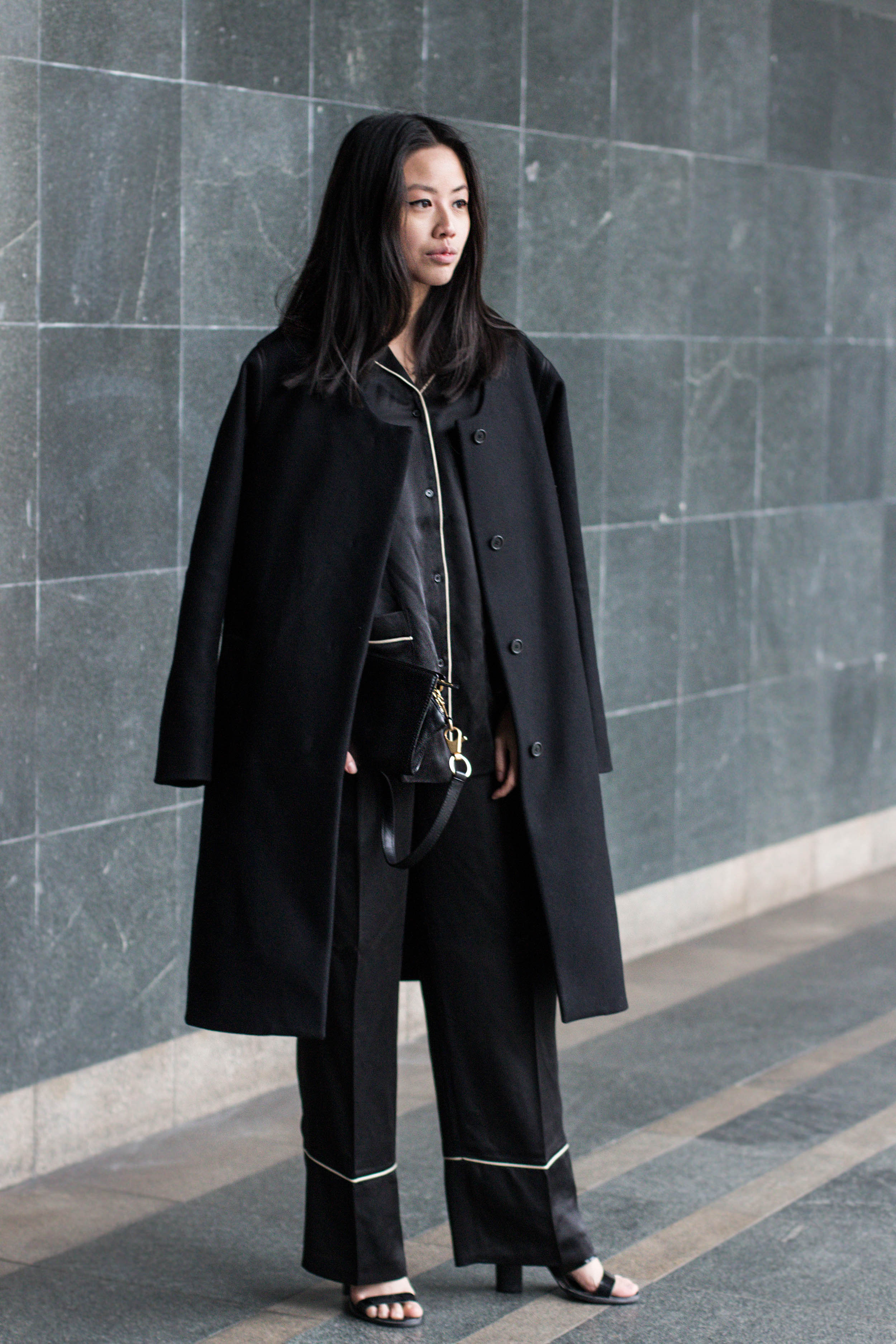 Photo: I heart Alice
Thank you Nadine for helping!