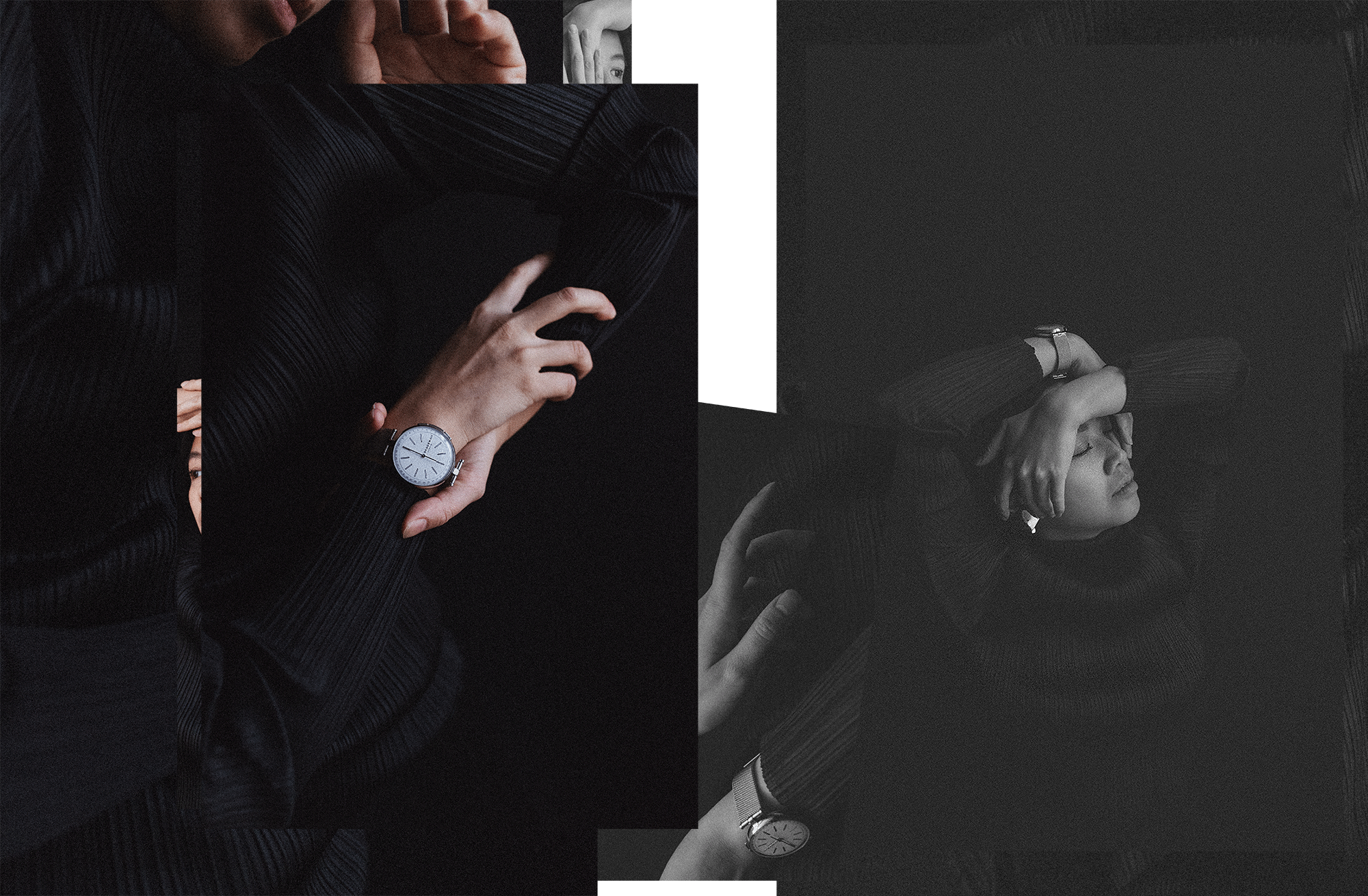 Zeitloses und minimalistisches Design, mit dem besonderen Touch und Funktionalität sind, wie ihr vielleicht wisst, meine wichtigsten Kriterien, wenn es bei der Auswahl meiner Kleidungsstücke, Accessoires und auch im Interior, geht. Die digitale Welt ist mein Spielfeld, ich kenne mich hier aus, fühle mich pudelwohl und meiner Kreativität sind hier keine Grenzen gesetzt. Dennoch schalte ich hin und wieder gerne einfach ab: Laptop zu, Handy aus, einmal tief durchatmen und das Offline-Leben in vollen Zügen genießen.
Doch ganz ohne Elektronik schaffe ich es dann auch wieder nicht, sei es meine Lieblingsplaylist oder die Meditationsapp auf dem Smartphone, der E-Reader oder auch einfach nur ein wichtiger Anruf.
Seit einigen Wochen teste ich nun auch ein ganz neues Glanzstück, dass nicht nur die ästhetische Voraussetzung zum Lieblingsstück hat, sondern auch funktional genau nach meinem Geschmack ist. Die Signature T-Bar Milanaise SKAGEN Hybrid Smartwatch in Silber vereint klassisches und zeitloses Design mit smarten Features.
Timeless Style with SKAGEN
Hybrid Smartwatch Milanaise
---
Smarte Features und klassisches Design
Für Globetrotters und Busy Bees genau das Richtige, denn egal wo man ist, durch das verbinden mit dem Smartphone, weiß die SKAGEN Hybrid Smartwatch genau, in welcher Zeitzone man sich befindet und stellt die Zeit sowie das Datum automatisch um.
Möchte man, wie ich, dann auch mal einfach nur das Smartphone in der Handtasche lassen und einen Stadtbummel genießen, kann man dies mit der praktischen Benachrichtigungsfunktion der SKAGEN Hybrid Smartwatch. Bei ausgewählten Kontakten bekommt man hier per diskreter Vibration, Benachrichtigungen, wenn man eine E-Mail, Nachricht oder Anruf erhält.
Auch im kommenden Jahr geht der Trend weiter vom kurzlebigen Design weg, hin zu zeitlosen Klassikern und funktionalen Lieblingen. Qualität statt Quantität – zurück zu den essenziellen Dingen, die wir in und auswendig kennen, lieben und schätzen, in jedem Aspekt unseres Lebens steht auch für mich persönlich nun mehr als zuvor im Vordergrund. Der kleine Anfang mit der Hybrid Smartwatch von SKAGEN ist dafür auch der perfekte Begleiter, findet ihr nicht auch?
// Inspiriert von der dänischen Küstenstadt Skagen, spiegelt sich dies beim gleichnamigem Label SKAGEN,
vor allem auch in den Designs, der Sinn für Wärme, Behaglichkeit und Minimalismus wieder.
Die skandinavischen Wurzeln beeinflussen die Ästhetik der Uhren, Wearables, Schmuck und Lederwaren.
Schlichtheit ist nicht nur schön, sondern sie ist vor allem auch vielseitig, getreu nach dem Motto "Less is More". //
---
Photo: I heart Alice / Alice M. Huynh
*In friendly cooperation with SKAGEN.
*The opinions expressed here represent, as always, my own.