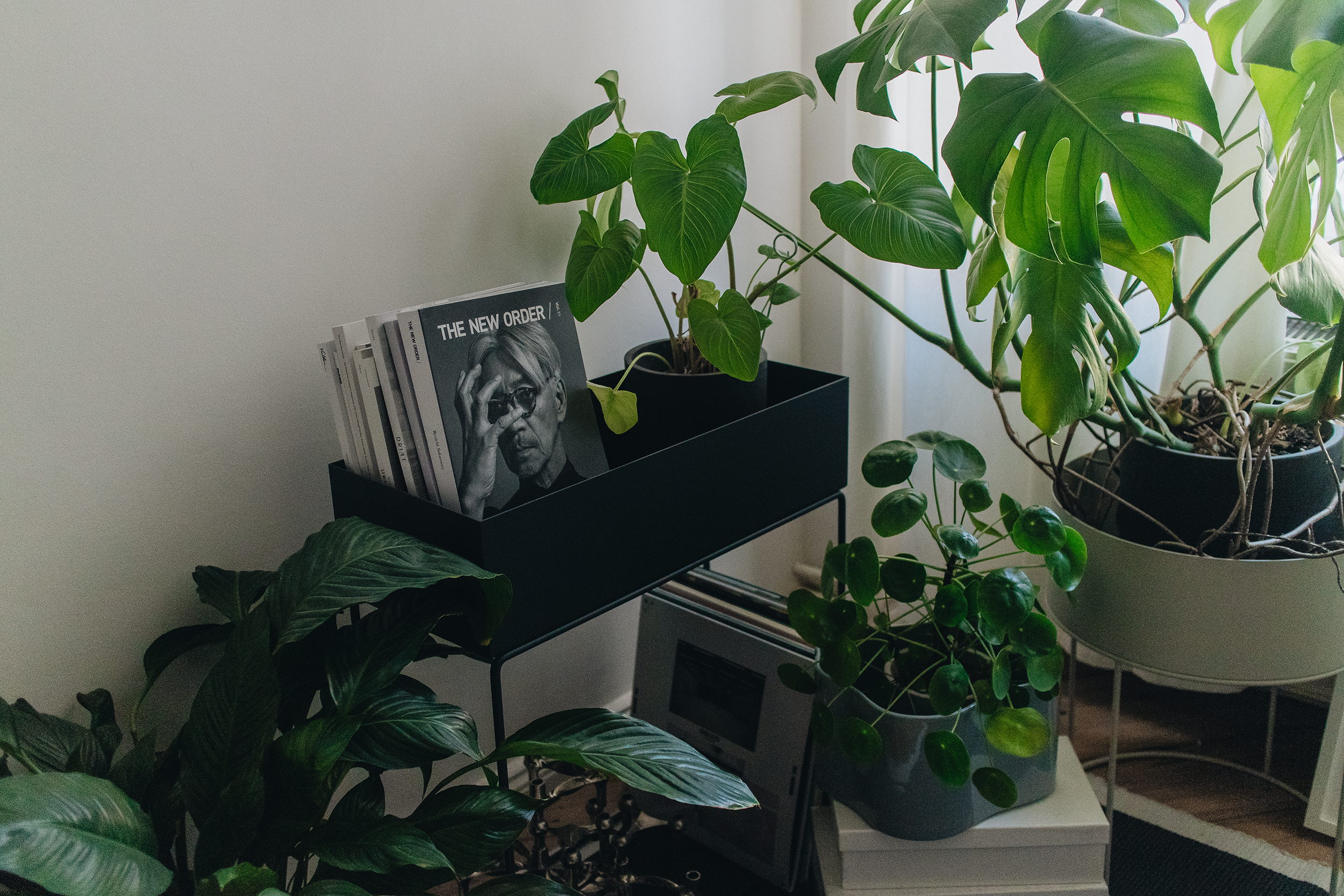 ---
Winter in Berlin gehört nicht unbedingt zu den schönsten Jahreszeiten in der Hauptstadt, doch auch wenn die Tage viel kürzer sind und die Gesichter etwas länger, ist dies wohl die perfekte Jahreszeit es sich zu Hause gemütlich zu machen, ohne sich dabei schlecht zu fühlen. Man kann sich aufs Sofa oder ins Bett kuscheln, eine heiße Schokolade schlürfen und im Bücherstapel der noch To-Do Leseliste schmökern, während es draußen eisige Minusgrade sind und der Wind gegen das Fenster peitscht.
Um dennoch ein sommerlichen Vibe in die Wohnung zu bekommen, habe ich mich mit Flinders zusammengetan um euch eine Plantcorner Inspiration zu geben, denn ein zu Hause wird erst durch das saftige Grün der Pflanzen gemütlich und verleiht jedem Heim eine Prise Charakter! Für die Plantcorner sollte es also nicht einfach 0815 Töpfe und Behälter sein, sondern schöne Vasen / Töpfe / Boxen die auch meinem Stil entsprechen und je nach Vorliebe auch anders verwendet werden können.
Plantcorner Inspiration with
ferm Living Plant Box & Flinders
---
Rectangle Plant Box / ferm Living*
Round Plant Box / ferm Living*
Horizon Round Spiegel / Normann Copenhagen*
Riihitie Topf / artek*
Mein absoluter Favorit in Sachen Aufbewahrung für die grünen Lieblinge sind vor allem die ferm Living Plant Boxen in rund als auch rechteckig. Beide solide und in den schönsten matten Farben, geben sie genug Platz, für Magazine, Bücher als auch Pflanzen. Zudem habe ich auch schon lange Ausschau nach einem perfekten Übertopf gehalten, der aber nicht unbedingt aussieht wie jeder andere – das perfekte Modell fand ich bei Flinders, um genauer zu sein bei der finnischen Marke artek. Der Riihitie Topf ist wohl der Klassiker mit dem gewisse etwas, welches vor allem an seiner organischen Form liegt. Dieses Jahr feierte der Riihitie Topf ein Comeback und wurde zudem noch in weiteren Farben gelauncht. Diesen habe ich mir in Hellgrau bestellt um noch einen Farbtupfer in meine monochrome Plantcorner zu bringen.
Ich hoffe, ich konnte euch ein wenig inspirieren und gute Stimmung verbreiten, dass auch die kalten & dunklen Wintertage, wunderbare Momente mit sich bringen, die vor allem mit ein wenig Grün und dem richtigen Übertopf beginnt. Love, Alice.
---
Photo / Alice M. Huynh
*Samples / In cooperation with Flinders.
*The opinions expressed here represent, as always, my own.