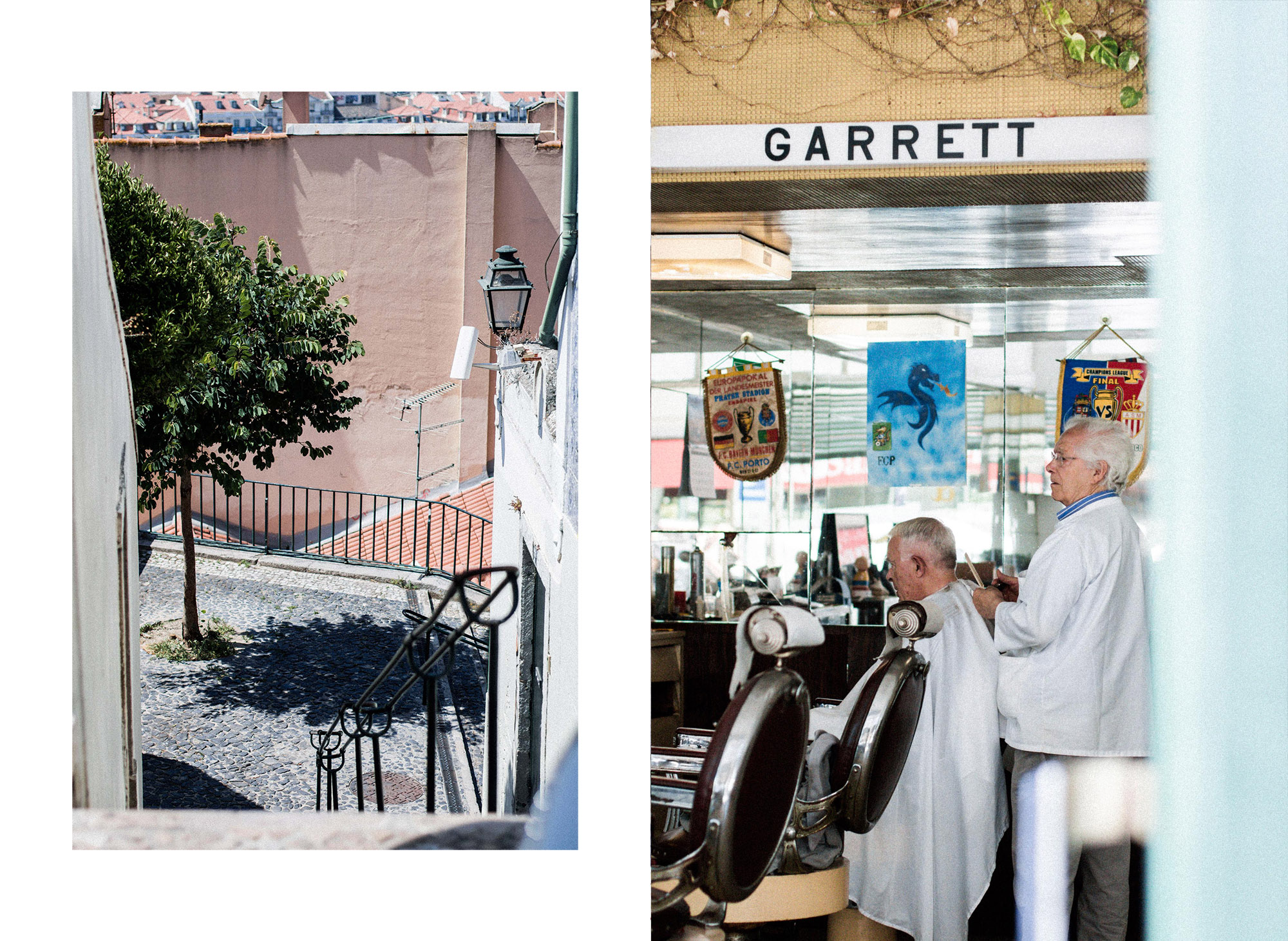 ---
Aus meiner Street Photography Kategorie gibt es einen neuen Rückblick: diesmal von meinem Roadtrip auf der wunderschönen iberischen Halbinsel Portugal von 2016. Die Zeit vergeht dieses Jahr einfach wie im Flug und da helfen schöne Bilder aus einem Sommer in Portugal ganz schon gut. Ich erinnere mich gerne zurück, vor allem an die Sonne, die mich beim Spazieren blendet und an die Hitze auf meiner nackten Haut. Denn die intensive Sonne und die Farben der Stadt lassen wohl jedes Bild gut aussehen.
Die pastelligen Farben der Häuser geben jedem Küstendorf als auch großen Stadt in Portugal das gewisse Etwas. Die bunten Fliesen gehören wie die Sonne am Himmel zu Portugals Städtebild. Mir ist aber vor allem beim Durchstöbern der Festplatte aufgefallen, dass ich ausschließlich ältere Herrschaften fotografiere. Vielleicht liegt das an dem ordentlichen und doch sentimentalen Kleidungsstil oder doch an dem passenden nostalgischen Gefühl, den ich wohl immer wieder verspüre, wenn ich auf Reisen bin und die Einheimischen in ihrem alltäglichen Leben beobachte.
Mehr "On the Streets Of…" Beiträge findet ihr hier. Love, Alice.
---
On the Streets of… Portugal
---
Photo / Alice M. Huynh
*The opinions expressed here represent, as always, my own.