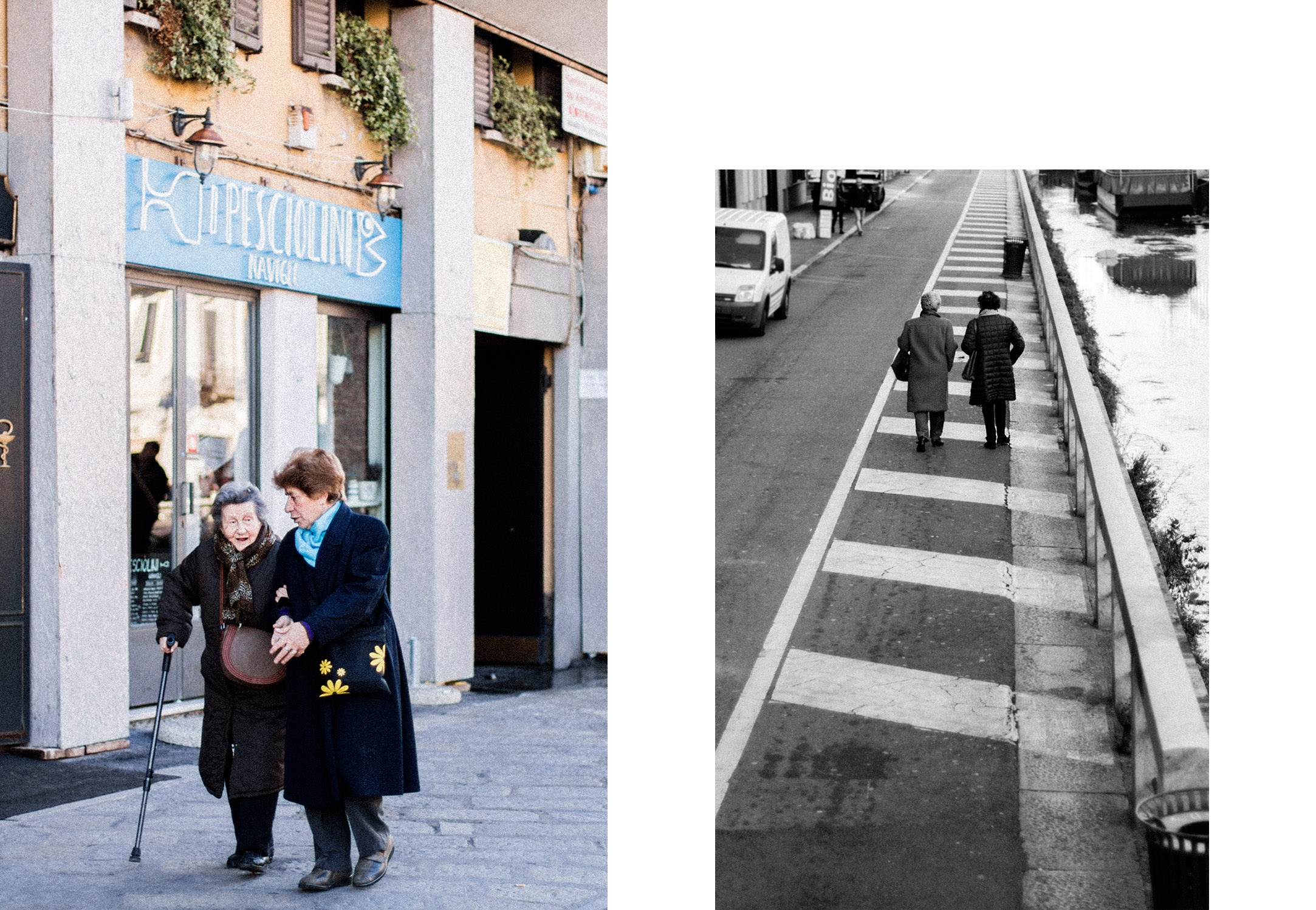 ---
Ach was würde ich nur dafür tun, wieder in Milano am Kanal zu spazieren & einen Espresso am Straßenrand zu schlürfen, während man den gut gekleideten Menschen beobachtet und sich einige Stylings-Tipps der italienschen Gentlemen & -Women abgucken kann. Stattdessen sitze ich in Berlin mit ungewaschenen Haaren und Pyjama und frage mich, wann ich denn wohl wieder auf Reisen gehen kann. Wenn ich so durch die Bilder gehe, kann ich es gar nicht glauben, dass diese von 2017 sind – es fühlt sich ganz schön weit weg an, aber eigentlich sind diese Bilder einfach nur zeitlos & das finde ich gerade so spannend an meinen Snapshots von meinen Reisen.
Bis ich also wieder in den Flieger steigen kann, dauert das vielleicht noch, aber dafür habt ihr, als auch ich einige wunderbare Rückblicke, die die Vorfreude nur so steigen lässt! Mehr 'On the Streets of…' Beiträge gibt es hier. Love, Alice.
---
On the Streets of… Milan
---
Photo / Alice M. Huynh
*The opinions expressed here represent, as always, my own.