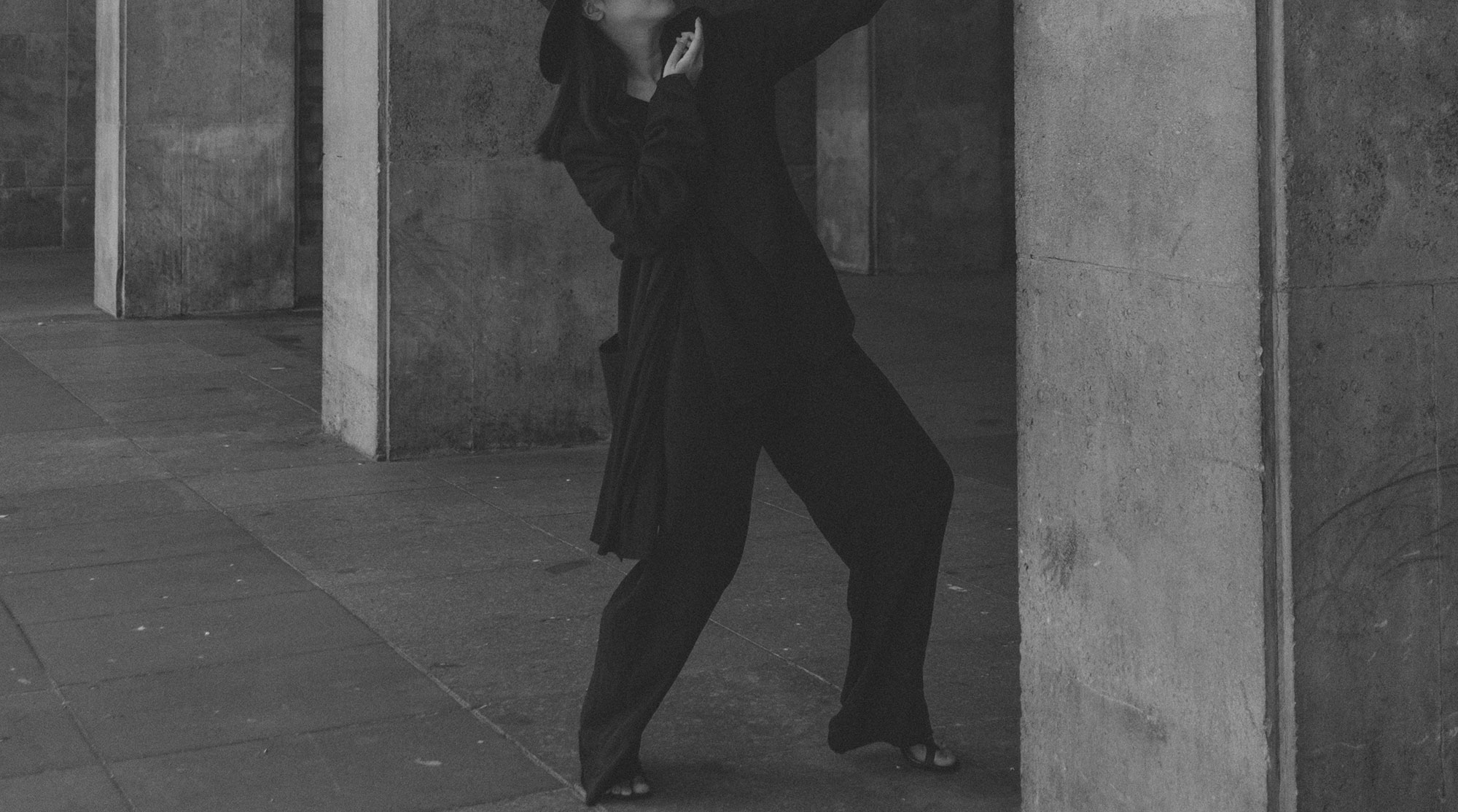 ---
Shirt / Monki*
Silk Trousers / COS*
Blazer / Uniqlo U*
Bag / Barneys New York
Fedora Hat / Souvenirs from Mexico
Leather Sandals / ARKET*
Könnt ihr euch vorstellen, wie ich mich freue, wenn die Temperaturen mal etwas abkühlen? Eventuell bin ich wirklich die einzige in meinem Freundeskreis, die sich darüber freut wieder lange Hosen und Blazer anzuziehen. Das Paradoxe dazu: offene Schuhe. So sieht eigentlich mein perfekter Look für mich aus. Heute gibt es daher einen meiner momentan Lieblings-All-Black-Everything-Looks der letzten Wochen, die meinen Stil wohl am besten zusammenfasst. Wie ihr wisst, sind oversize Blazer nicht nur Trend, sondern gehören seit einigen Jahren schon zu meinen Wardrobe-Stable. Androgyn & chic, aber dennoch lässig, cool & praktisch (Taschen!) ist dieser Look und umso mehr liebe und vor allem lebe ich diesen Look, wenn ich so durch die Straßen von Berlin, Tokyo oder auch Hintertupfingen flaniere.
Zudem führe ich meinen neuen Taschen-Liebling aus, den ich in Florida im Barneys New York Outlet ergattert habe. Und von meiner Reise nach Mexiko bringe ich zudem endlich die perfekte Kopfbedeckung für mich mit nach Hause. Seit Jahren suche ich nach dem perfekten Hut, der auf meinem kleinen Kopf auch mal sitzen bleibt, ohne bei jeder doch so kleinen Kopfbewegung runterzufallen. Ein Modern Dandy Business Look, der auch nicht nur bei Meetings auffällt, sondern auch wenn ich mal schnell zum Späti muss – was denkt ihr? Love, Alice.
---
Modern Dandy Business Look
---
Photo / Alice M. Huynh
*Thanks to Nadine for the help!
*PR Samples / Affiliate Link
*The opinions expressed here represent, as always, my own.