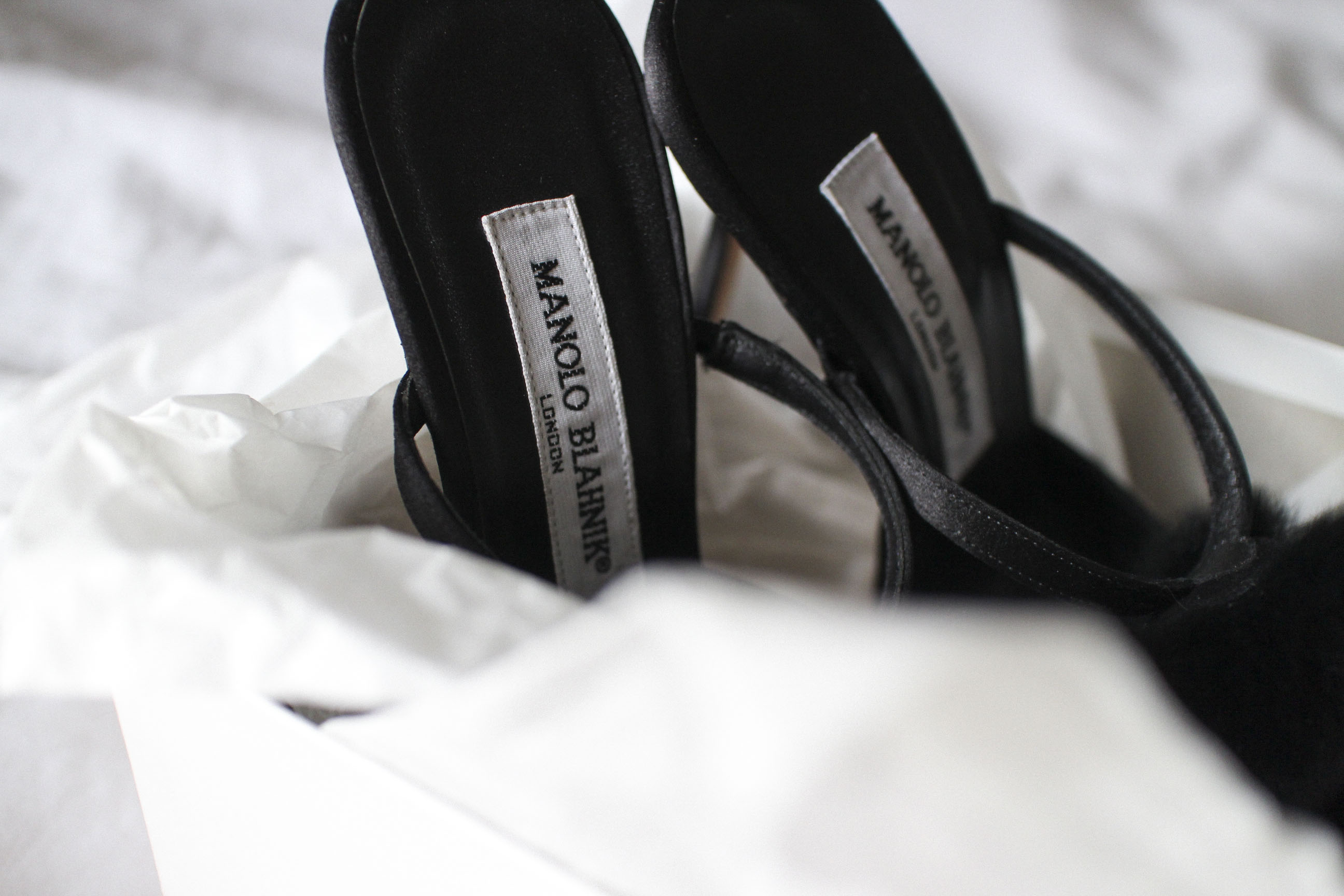 Ein bisschen wie Carrie aus Sex And The City habe ich mich dann doch schon gefühlt, als ich diese letzten schwarzen Satin Pumps von Manolo Blahnik in meiner Größe bei einem Designer Pop Up Sale von Marion Heinrich anprobiert habe. Und in dem Moment, als ich vor dem Spiegel stand und diese mir näher betrachtete, wusste ich, dass es Liebe war.
Mehr brauche ich wohl nichts zu sagen. Love, Alice.
Follow Alice on Instagram / Facebook / Twitter / Youtube!
English: I felt like Carrie from SATC, when trying on these last black satin pumps from Manolo Blahnik in my size. I knew it was love at first sight. Nothing more to add. Love, Alice.
Manolo Blahnik Crespo Satin Pumps
Photo: I heart Alice