---
Als gebürtiges Bergkind bin ich wechselhaftes Wetter gewohnt und auch wenn ein heißer Sommer mit zirpenden Grashüpfern und strahlend blauem Himmel für einen perfekten Sommer steht, liebe ich vor allem die Momente, wenn ein Sturm langsam aufzieht.
Und bevor ihr mir fragende Blicke zuwirft, lasst mich den Sommer in den Allgäuer Bergen für euch weitermalen: Die magischen Berge funkeln in der Ferne in einem dunklen, mysteriösen blau, während das Gras unter euren Füßen noch ganz weich und feucht vom letzten Sommerregen war. In der Luft liegt eine Mischung aus nassem Holz, frischer kalter Bergluft und vielleicht auch dem nächsten Gewitter. Die grauen Wolken legen sich träge über dem spitzen Geröll der Alpen und dennoch blendet die Sonne einen ganz unverfroren durch den zarten Dunst der Wolken.
Nach einem Sommergewitter ist vor einem Sommergewitter…
Als Fotografin und Bloggerin versuche ich auf meinen Plattformen vor allem solche kostbaren Momente festzuhalten, vor allem dann, wenn Worte nicht mehr ausreichen, diese zu beschreiben. Zusammen mit meinen Geschwistern Yvi und May als auch in Unterstützung von ARKET, haben wir uns die Zeit genommen, unseren Heimatort im Allgäu aus einem anderen Blickwinkel zu sehen.
Die komplette Serie wurde von May auf Film fotografiert und hält genau diese Dynamik und auch Ruhe fest, die auch ich nur unter Geschwistern beschreiben kann. Eine Art Ruhe vor dem Sturm, wenn die Luft sich aufwärmt und einen warm umhüllt, bevor die Elemente sich von ihrer vollen Pracht zeigen und niederprasseln, um letztendlich die Luft und Erde zu reinigen. Unerwartet, gewaltig, wechselhaft und dennoch sanft und beruhigend zugleich – Gegensätze, die ich nicht nur im Sommer in den Bergen sehe, sondern auch bei meinen Geschwistern so liebe. Love, Alice.
---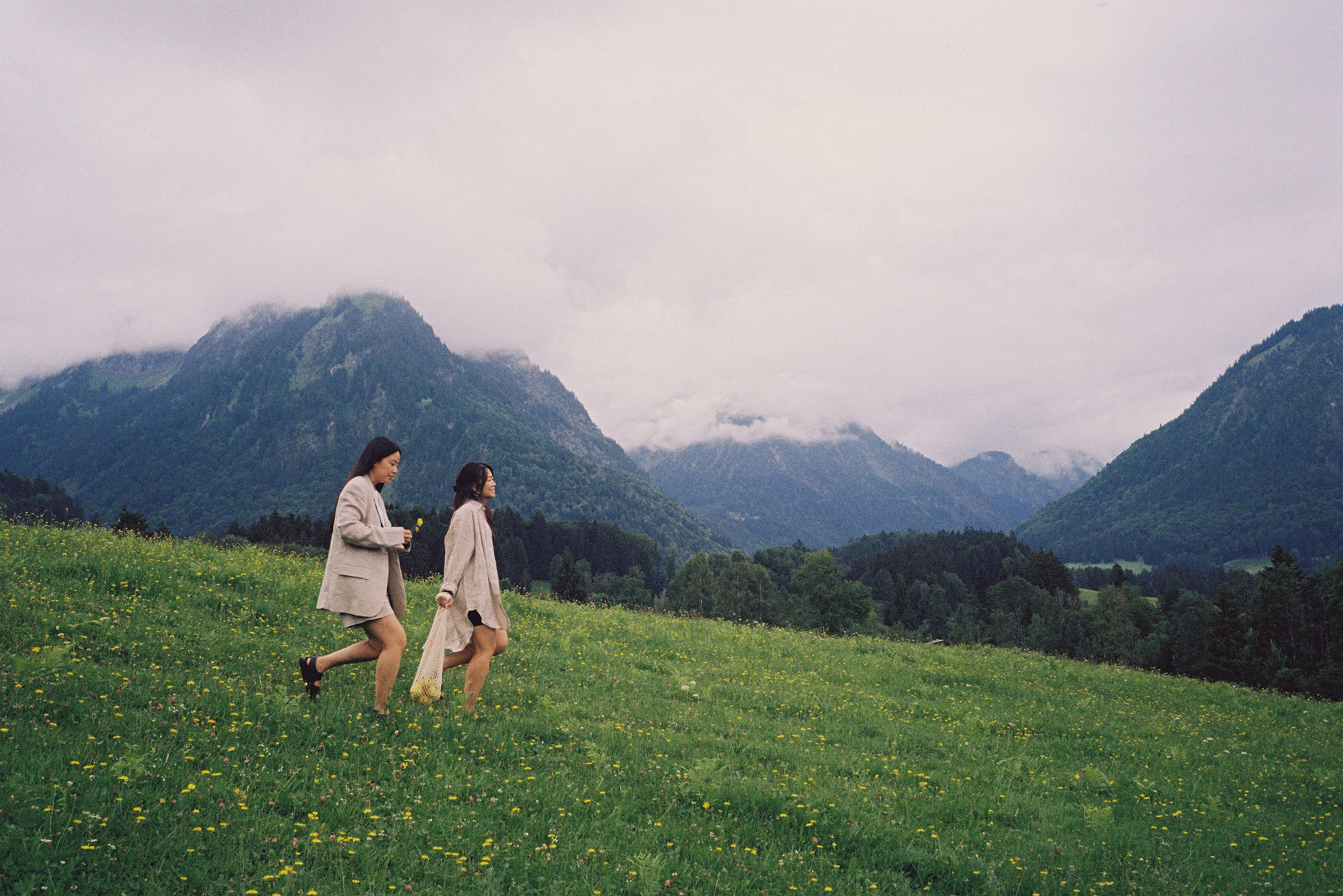 Family Summer Adventure with ARKET
– a project of three siblings in their hometown of Oberstdorf, Allgäu
Alice is wearing:
Oversized Heavy Linen Blazer / ARKET*
Heavy Linen Shorts / ARKET*
Boxy Tank Top / ARKET*
Chunky Leather Sandals / ARKET*
–
Yvi is wearing:
Oversized Linen Shirt / ARKET*
Seamless Yoga Bra / ARKET*
Seamless Yoga Shorts / ARKET*
Turtle Bag / ARKET*
Large Hair Claw / ARKET*
Golden Earrings / ARKET*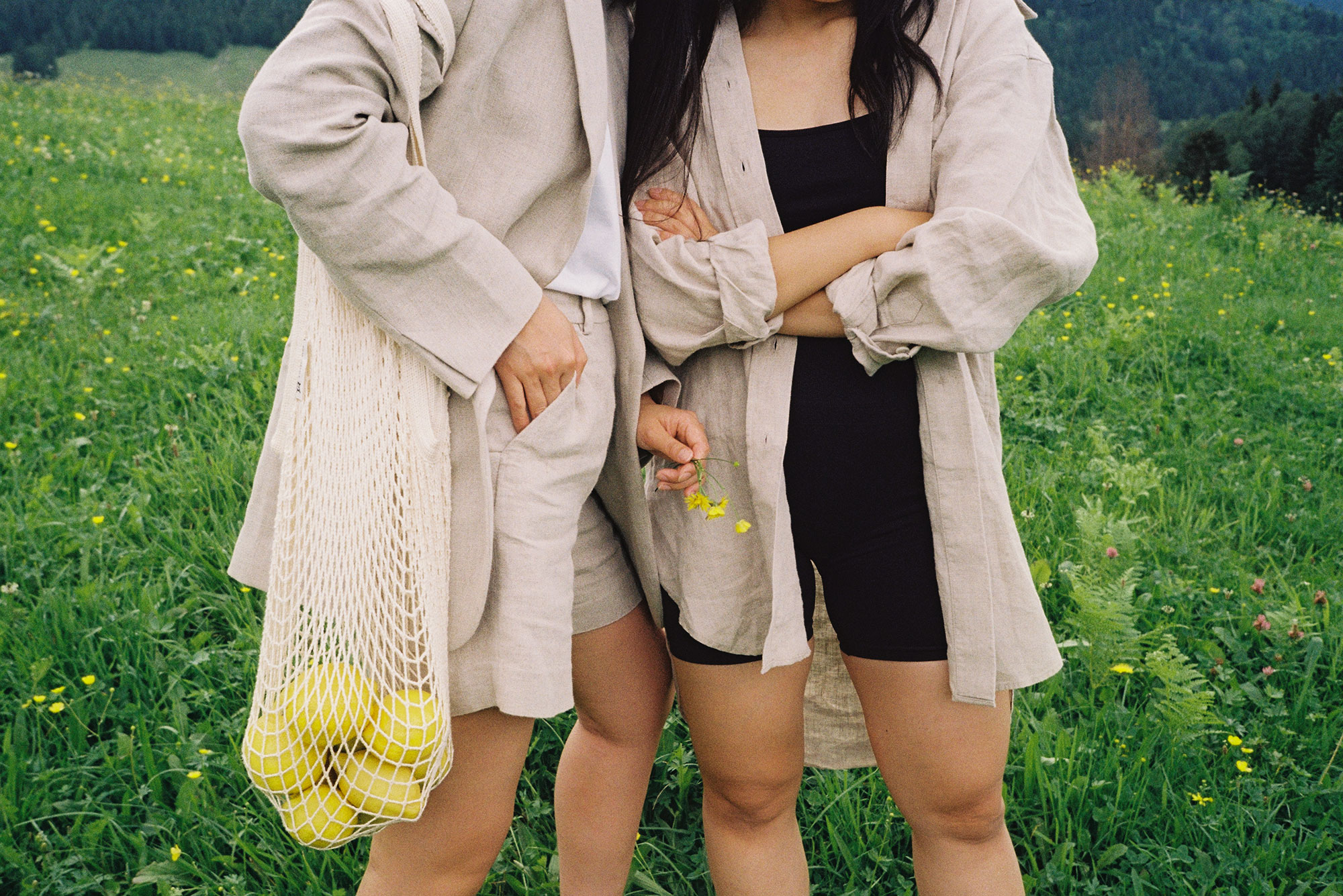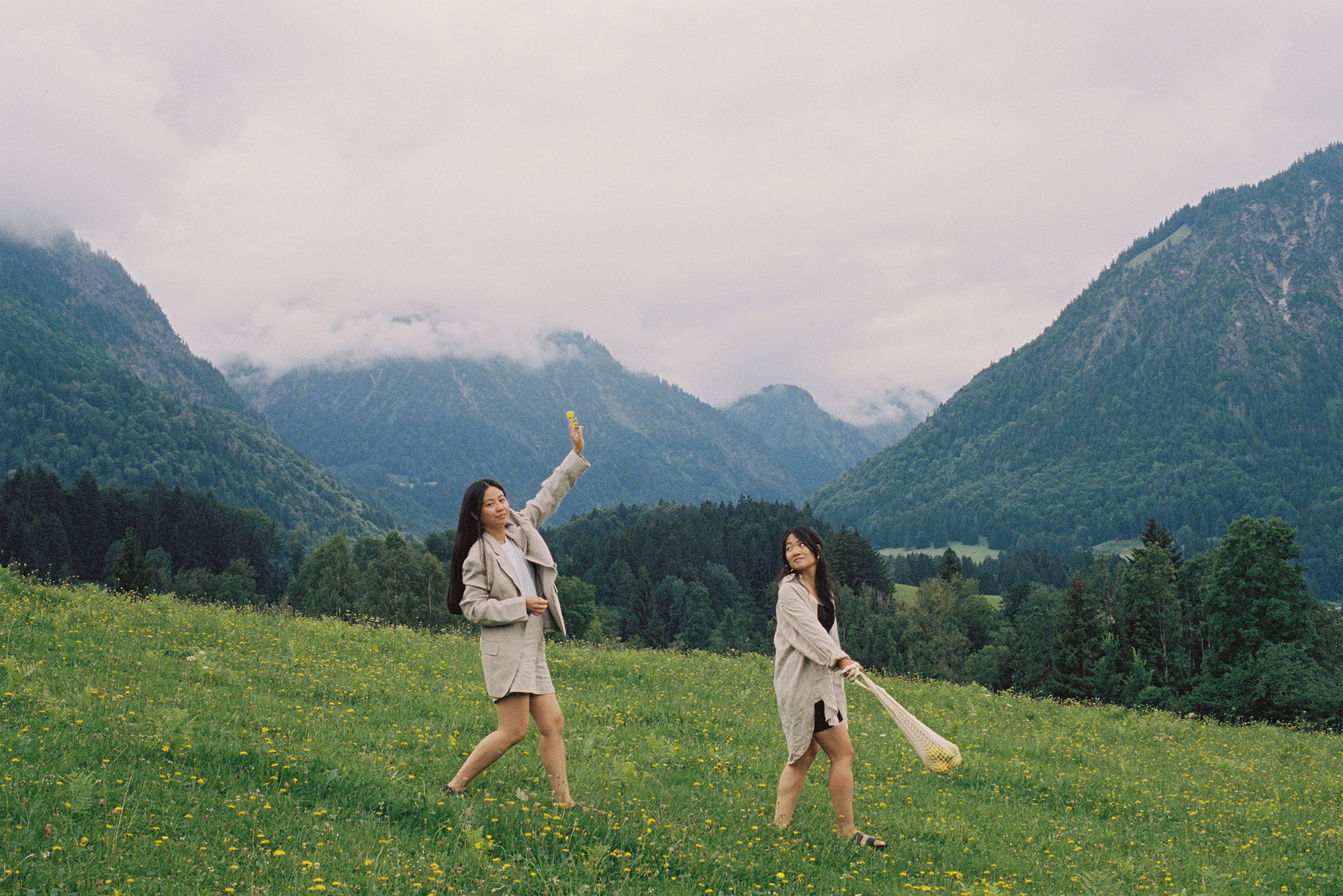 Location / Oberstdorf (Allgäu) in Germany
–
Photography / @35mmay
on Kodak Portra 400 w/ Nikon F3 50mm 1.4
& on Kodak Gold 200 w/ Olympus Mju II
–
see more work of May on @shootfilmstaybroke
– a collective of friends shooting film across the globe first times, worldwide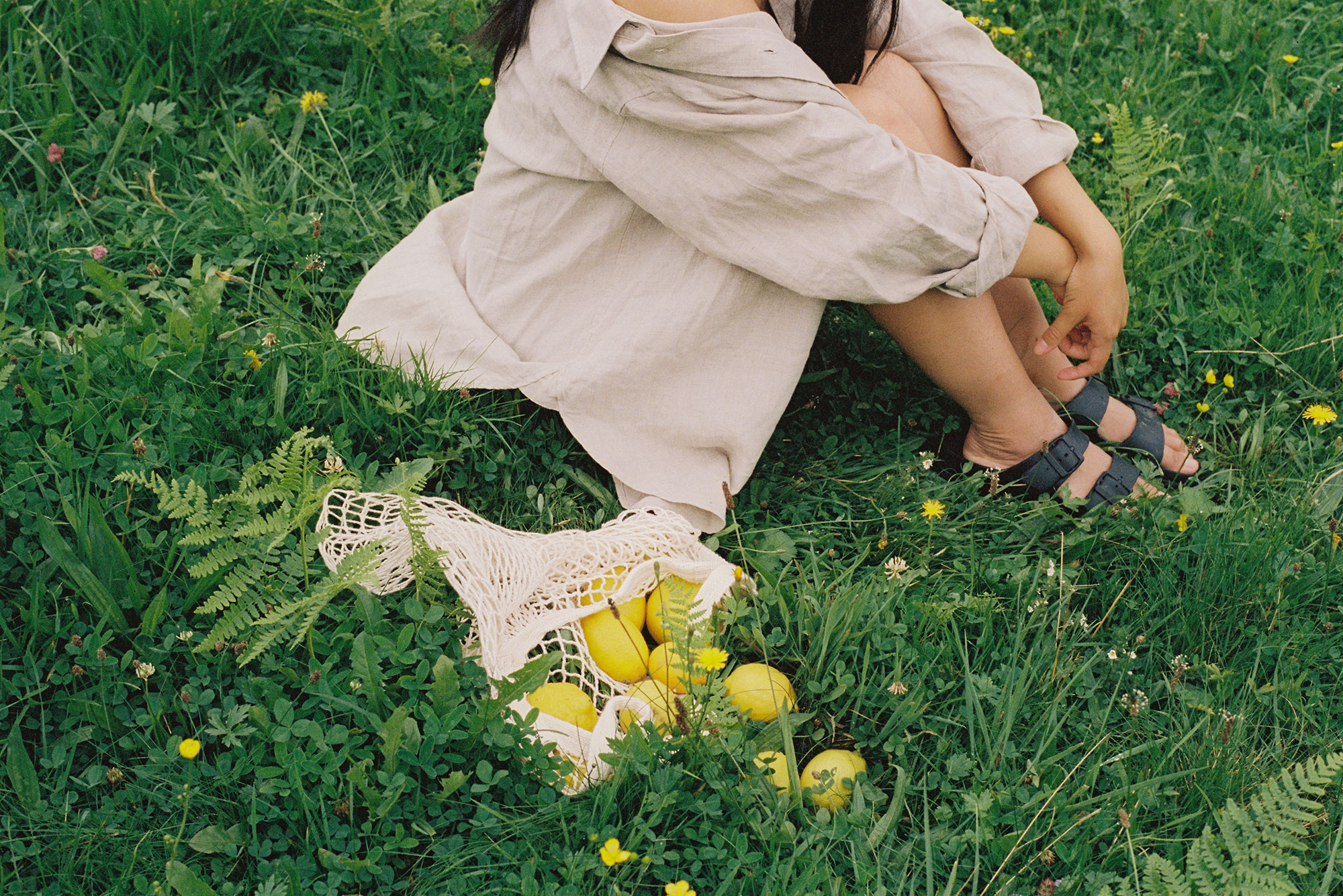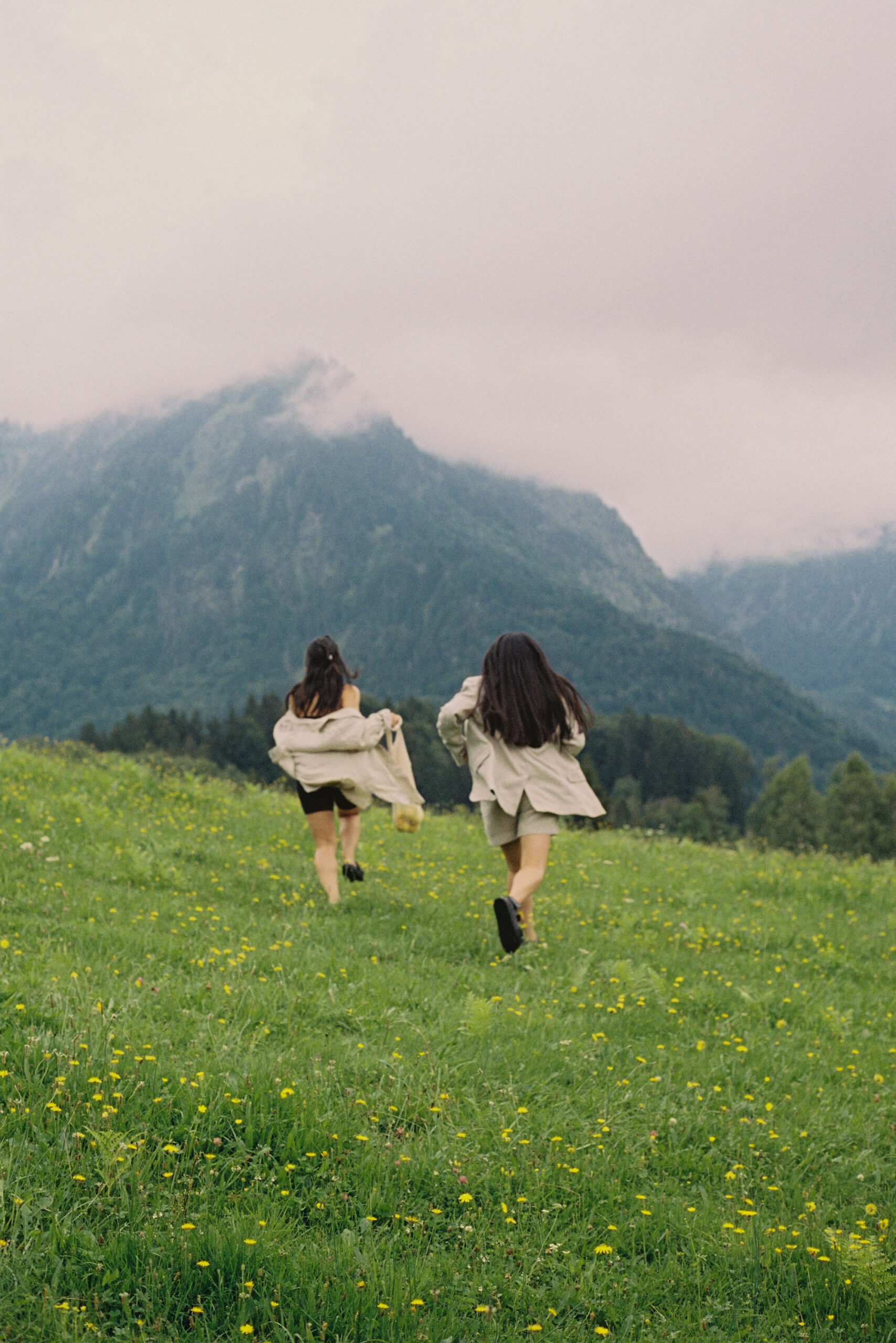 ---
Photo / @35mmay
*Affiliate Link / PR Product
*The opinions expressed here represent, as always, my own.