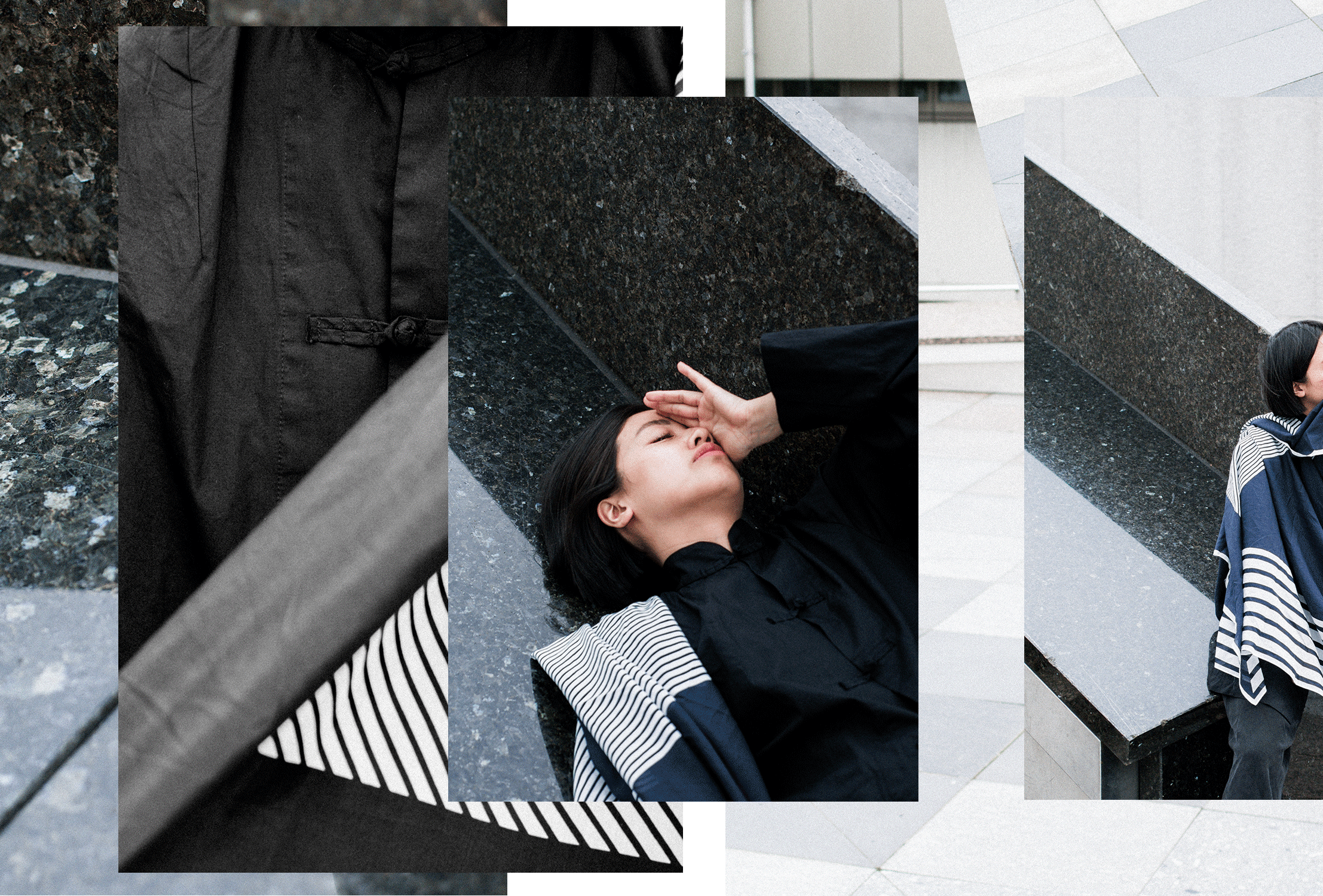 Kleidung ist seit jeher ein Ausdruck unseres Charakters und Interessen, für mich ist es zudem auch ein Ausdruck meiner Wurzeln. Geboren und aufgewachsen in Deutschland doch die Wurzeln tief verankert in China sowie Vietnam, führten in meiner Jugend und bis heute noch, zu einer Identitätskrise, die ich nur langsam verstand. Die Symbiose vieler verschiedener Kulturen in Einem zu vereinen gehört nicht nur zu einem Globetrotter dazu, sondern ist auch hier meine Stärke.
Das Changshan Shirt von Comme des Garçons ist auch einfach mehr als nur ein modischer Stil / Fashion Trend / Kleidungsstück – es ist vor allem ein Teil meiner Identität.
Comme des Garçons Changshan Shirt
---
Changshan Shirt / Comme des Garçons BLACK
Graphic Scarf / COS
Silk Trousers / COS*
Slides / Barneys New York
---
Photo / Alice M. Huynh
*Thanks to Diana for the help!
*PR Samples or gifted items.
*The opinions expressed here represent, as always, my own.