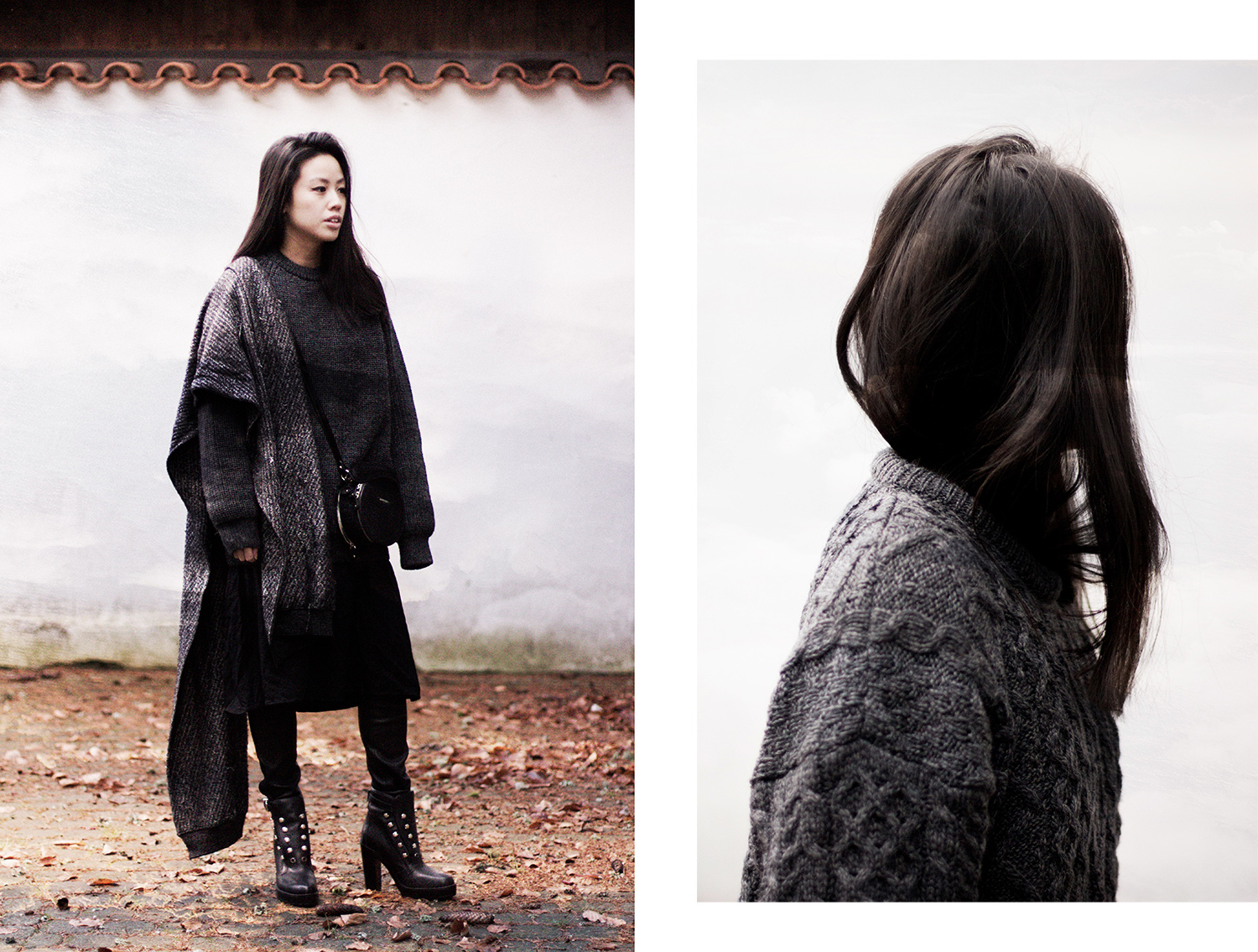 Nach einer längeren Pause über die Feiertage bin ich mit viel Power und neuer Energie zurück! Ich hoffe, ihr konntet euch etwas über die Weihnachtszeit ausruhen und seid auch gut ins neue Jahr gerutscht!
Demnächst verlasse ich auch wieder meine Heimat, das Allgäu, und dann geht es endlich auch wieder zurück nach Berlin. Da die Temperaturen doch noch gesunken sind und in einigen Städten auch schon der Winter endlich vor der Tür steht, gibt es von mir heute ein kuscheliges Winte-Outfit mit meinem liebsten Cable Knit Jumper, welche ich mir über die Zeit zu Hause von meiner Schwester geborgt habe.
Cable Knit Jumper: Courtesy of my sister
Leather Pants: Diesel*
Boots: Diesel*
Circular Bag: Carven
Scarf: Alexander Wang
Um bei diesen frischen Temperaturen warm zu bleiben, bediene ich mich gerne wieder einmal des Layerings, da hilft es auch mal, etwas an Mustern und Materialien zu mixen. Nun schicke ich euch verschneite Grüße aus den Bergen und freue mich auf euer Feedback! Love, Alice.
English: After a long break during the holidays I am finally back with a new winter-look and more power as well as energy! Hope you all enjoyed the festive days with your beloved ones and had a splendid start into 2016! I am still at my parent's place, enjoying some free time and nature here in the mountains. Since winter has finally arrived in Germany, here's a cozy winter-look from me, wearing my sister's cable knit jumper as well as my favorite new leather trousers by Diesel. How do you like my look? Let me know what you think! Love, Alice.

Cable Knit Jumper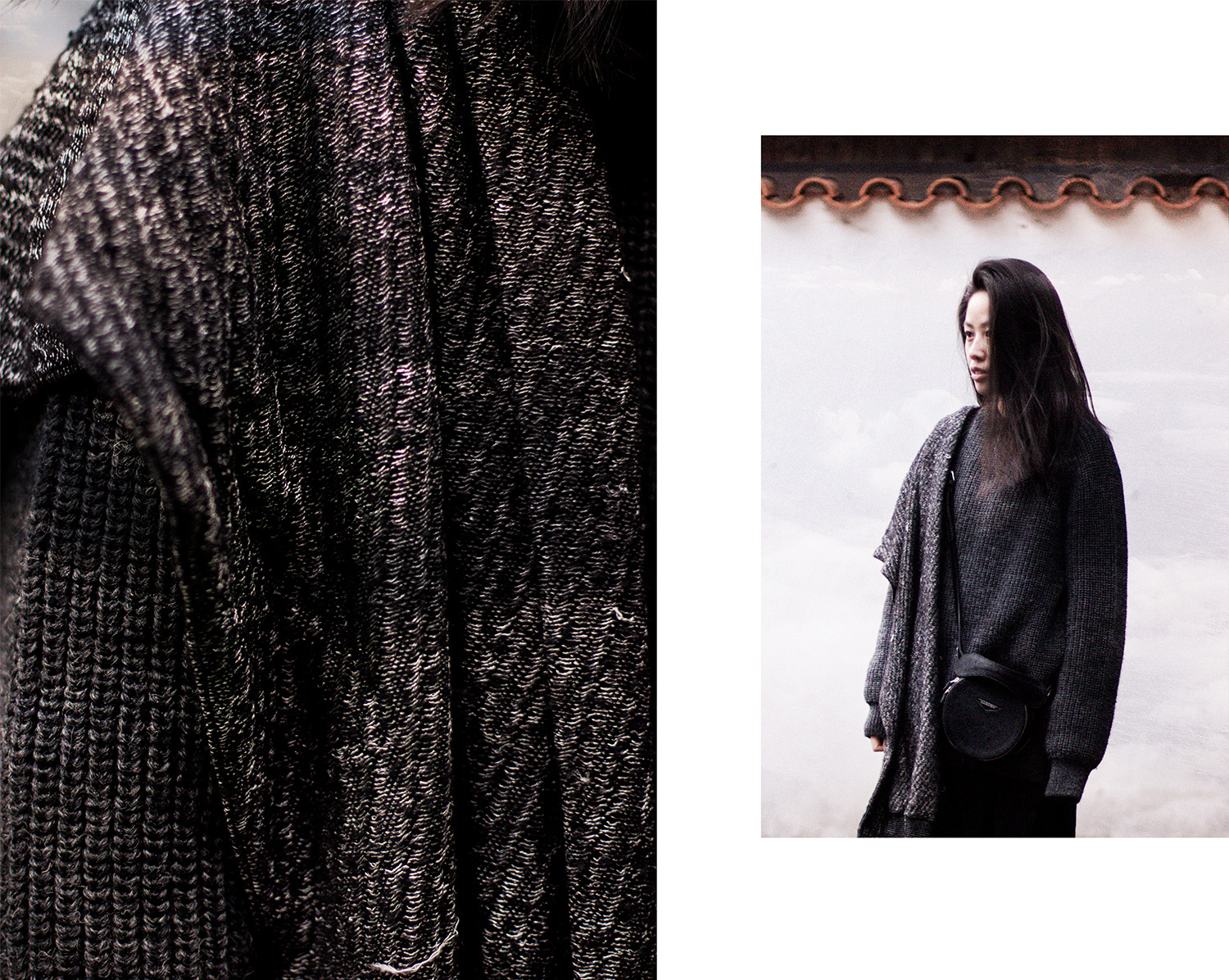 Photo: I heart Alice