---
'Dinner for One' T-Shirt / IN PRIVATE Studio*
Oversized Shirt / ARKET*
Checked Trousers / Vintage
Bucket Hat / Souvenir from Seoul
Padded Cassette Bag / Bottega Veneta*
Leather Tabi Boots / Maison Margiela*
Mein heutiger Look ist eine kleine Hommage an die Undercover-Looks der K-Pop Stars, wenn sie gerade am Flughafen ankommen oder nach einem Konzert schnell mal ins Auto huschen. Passend dazu habe ich meine oversized Bucket Hat aus Korea wieder einmal rausgekramt, perfekt, wenn man mal keine Lust hat, selber gesehen zu werden oder Leute zu sehen 😉
Zudem ist das Center-Piece nicht nur diese tolle Padded Cassette Bag von Bottega Veneta, (die übrigens nicht mir gehört, sondern @SophieVanDaniels), vor allem aber auch das 'Dinner for One' T-Shirt von IN PRIVATE Studio. Michael Späth, Gründer und Designer von IN PRIVATE Studio, ist ein guter Freund von mir und hat letzte Wochen seine zweite Kollektion gelauncht. Seine Kollektionen 'Loneliness Keeps Me Running', gefolgt von 'Everybody Wants To Be A Star' treffen den Nerv unserer Generationen und fokussiert sich auf langlebige Designs mit wichtigen Messages, einem Augenzwinkern sowie fairer und nachhaltiger Produktion. Mehr Infos zu IN PRIVATE Studio gibt es auf der offiziellen Seite oder auf Instagram.
---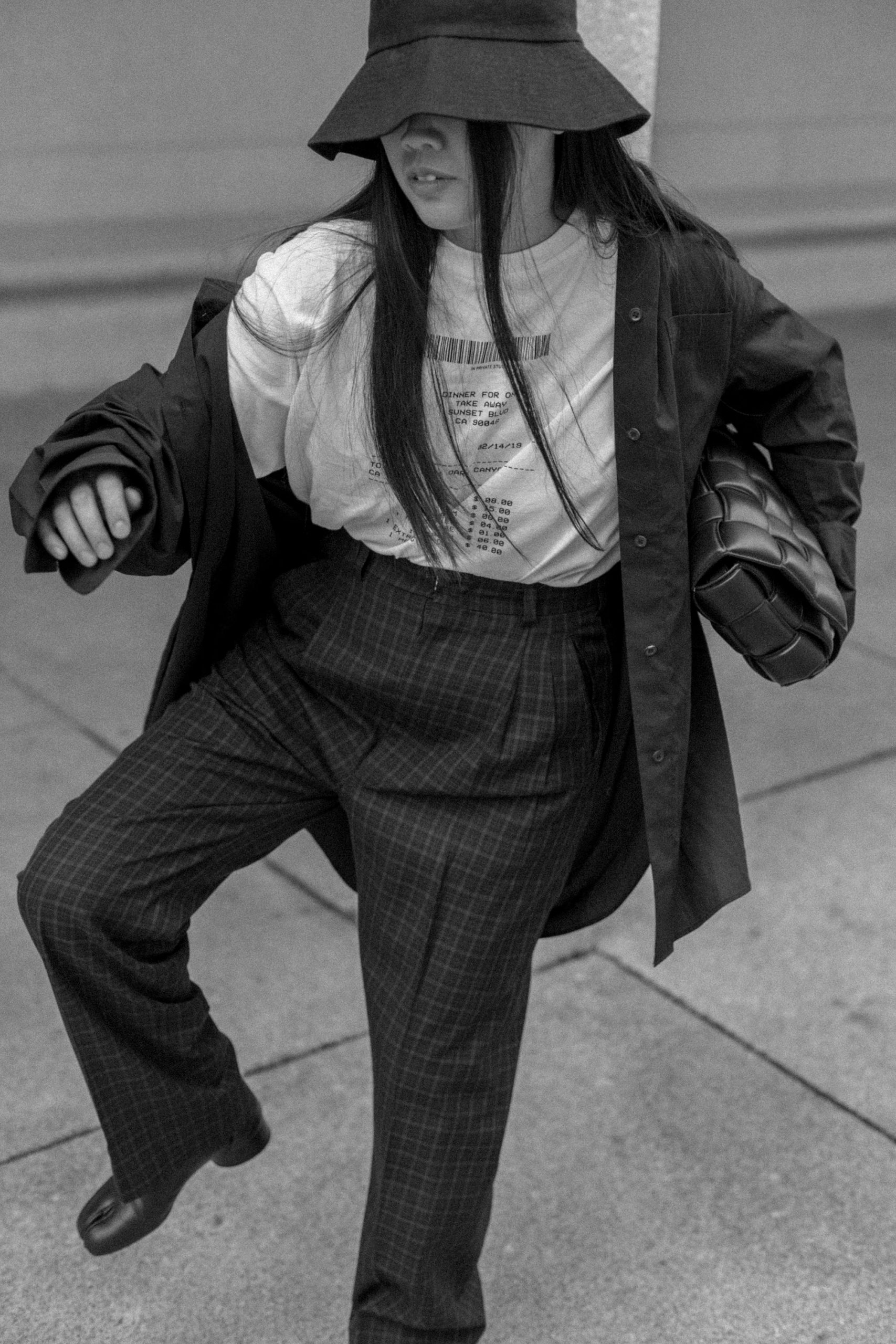 Bottega Veneta Padded Cassette Bag & In Private Studio 'Dinner for One' T-Shirt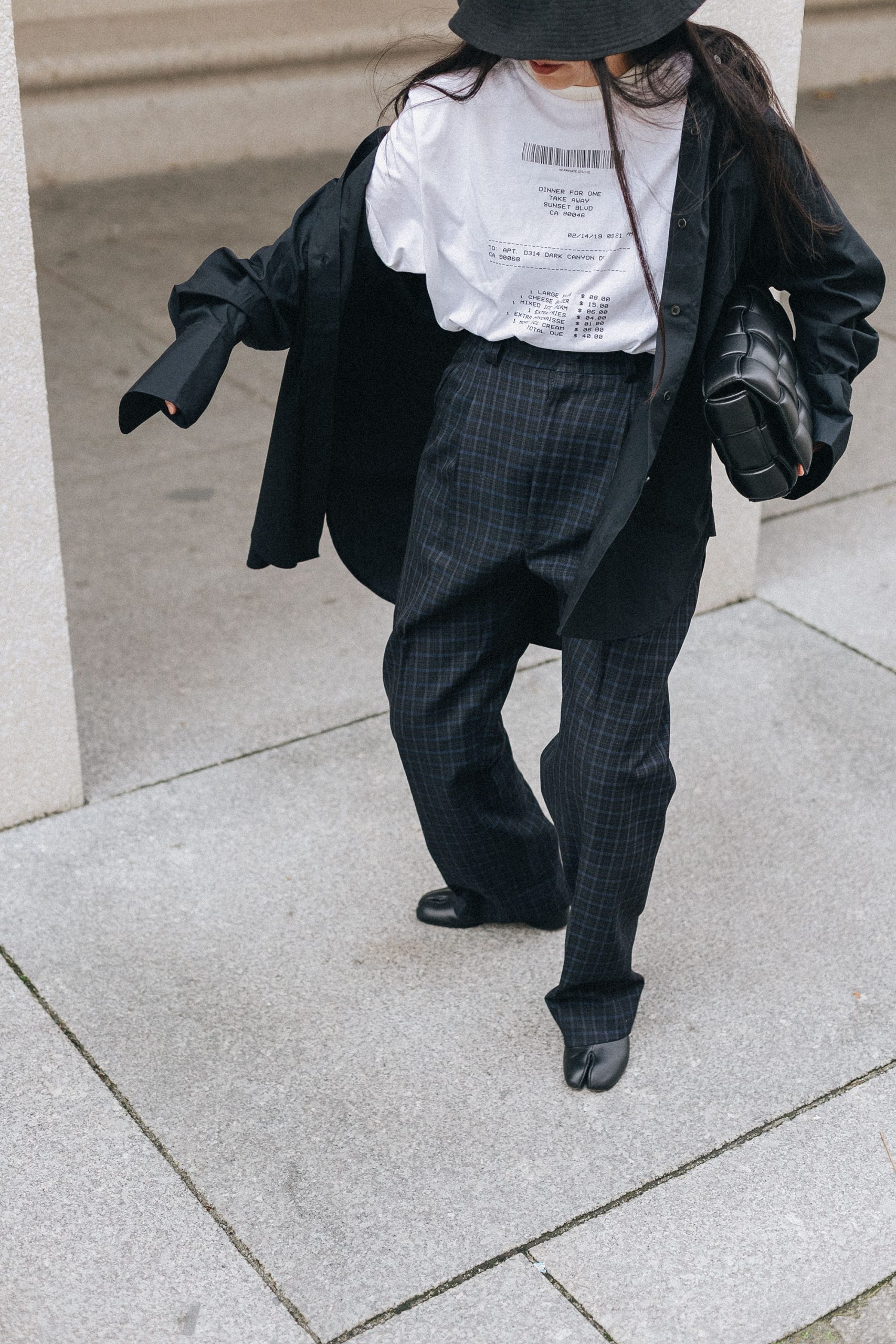 ---
Photo / Alice M. Huynh
Creative Direction / Alice M. Huynh
*Thanks to Sophie for the help!
*PR Sample / Affiliate Link
*The opinions expressed here represent, as always, my own.