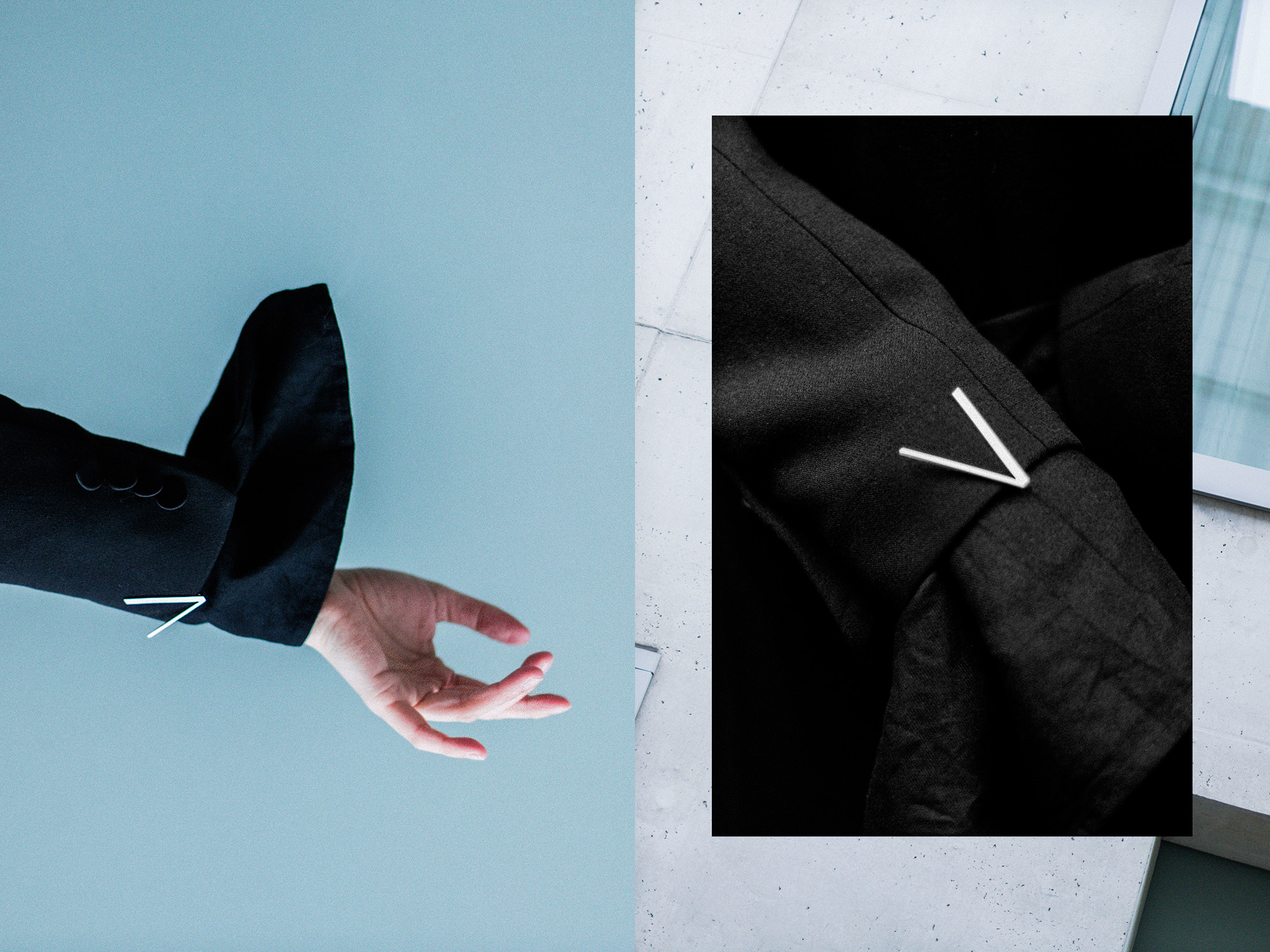 Schönheit finde ich persönlich vor allem in den simplen Dingen des Lebens. Eine weiße Tulpe, der Sonnenschein durch die großen Fenster zu Hause oder auch einfach nur ein aromatischer Tee. Schönheit muss nicht unbedingt durch die Augen genossen werden, sondern kann auch unsere anderen Sinne, wie tasten oder riechen, in Vorschein treten.
Wenn wir nun aber auf materielle Dinge schauen, gefallen mir vor allem die simplen und sogar 'normalen' Gegenstände. Dinge, die vielleicht nicht unbedingt auf dem ersten Blick schön sind und nicht universell Leuten direkt gefallen. Dabei denke ich vor allem an meine Maison Martin Margiela Tabi Boots, die schon einige Meinungen abbekommen haben. Aber auch die perfekten Symbiosen von Einfachheit, Praktikabilität sowie Charakter, machen vielen Sachen spannend und in meinen Augen schön.
MONOGRAM by The Jean Dupont
---
'A' Monogram Pin / The Jean Dupont*
Monogramme, egal ob auf Tassen, überdimensionalen Buchstaben, Taschen, finde ich recht langweilig. Doch der 'A' Monogram Pin von The Jean Dupont hat mich sofort in den Bann gezogen. Die Schlichtheit in meinem Anfangsbuchstaben als Pin ist ganz und gar nicht 'in your face' und dafür umso mehr ich. Man erkennt diesen gar nicht als Buchstaben, und genau dies gefällt mir vor allem daran. Minimalistisch und vielseitig einsetzbar, egal ob am Kragen, Saum oder doch an der Brusttasche.
Subtil und simpel mit einer streng limitierten Stückzahl von 1000 zeigt sich The Jean Dupont, dass Schönheit auch in der Handarbeit der filigranen Meisterstücke. Das Berliner Label setzt sich aus Anne-Katrin Ahrens and Christopher Peterka zusammen, die in ihren Ost-Berliner Studio diese wundervollen Schmuckstücke entwerfen und von traditionellen Goldschmieden handgefertigt werden. Eine Auswahl aller besonderen kleinen Schmuckstücke findet ihr hier.
---
Photo: I heart Alice / Alice M. Huynh
*Samples or gifted items.
*The opinions expressed here represent, as always, my own.

Merken
Merken