This article is also available in German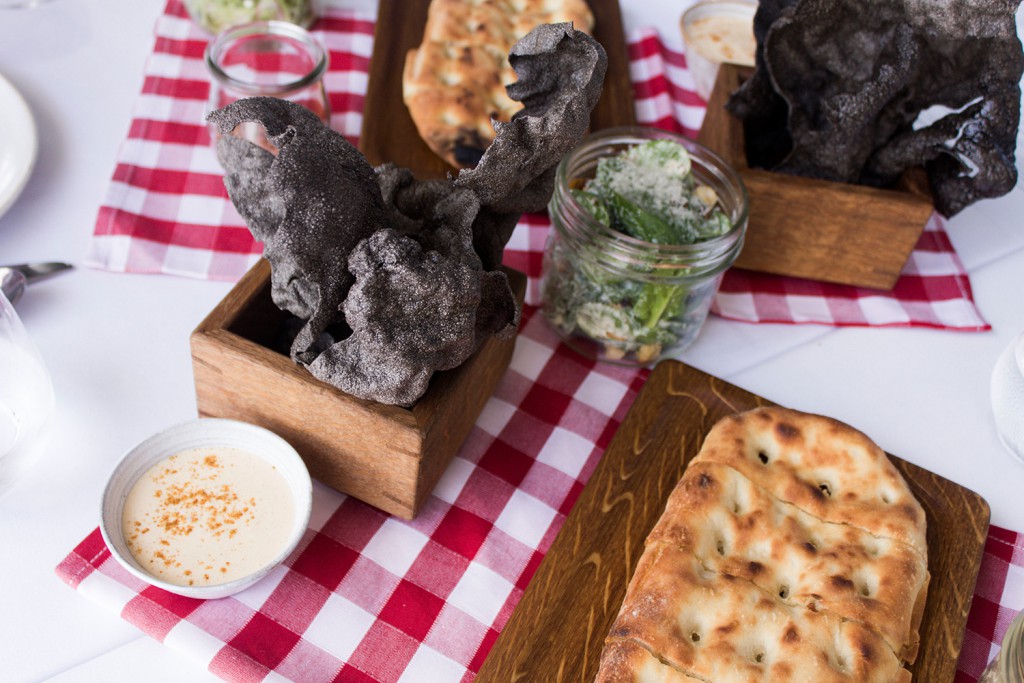 Dubai is known for its various international cuisine. So there is always something for everyone: even if it´s Asian, Mediterranean, Arab… it has definitely everything to offer! The cultures here are so different and so are the culinary highlights, which collide. Even this year´s Dubai Food Festival is an evidence for never stop learning, especially in case of food and new creations. How I experienced the Dubai Food Festival, which restaurants I can recommend alongside the Festival and what kind of yummy food I tasted during my journey,  I don't want to keep back from you guys. Of course not! So in the following Dubai Food Guide I´m going to give you some impressions. You can also find my Dubai Food Festival Travel Diary here. Have fun reading and enjoy. Love, Yvi
Dubai Food Guide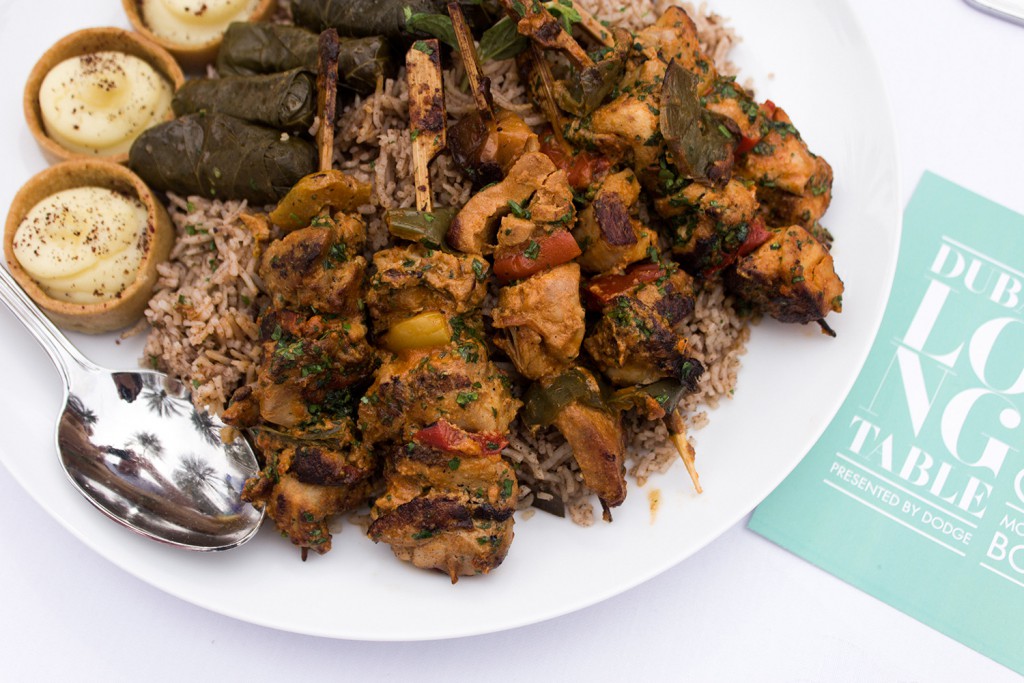 Dubai Food Festival 2016: The Dubai Food Festival is characterized by its various culinary international food. On this year´s Long Table Event e.g. they served roasted Eggplant on spiced chick peas and pomegranate seeds with a fresh feta-yoghurt dressing. But I was especially stoked by the smoked salt soft gravlax with zaatar Aioli on Dutch white and green Asparagus, which I will try to cook for you soon! So be curious! Also the main courses could convince me this day: Spanish Slow-Cooked Lamb Shoulder with paprika infused Vegetables as well as grilled Shish Taouk with Oriental Rice, Vine Leaves and Sumae Mashed Potato. YUM!
Dubai Food Festival
only citywide food festival in Middle East
held every year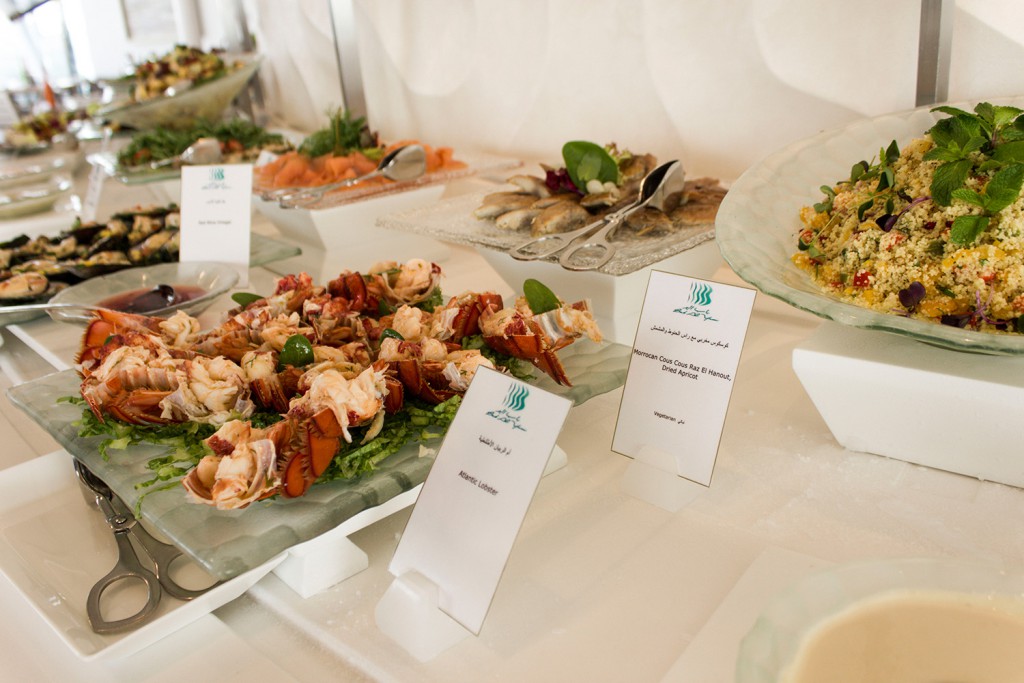 Bab Al Yam: The Bab Al Yam, which is located in the Burj Al Arab has an amazing various Brunch offer. The Buffet thereby has an enormous range of international cuisine: fresh seafood, different vegetables & meat, freshly cooked pasta, self baked bread, plenty of sweets, fresh berries and homemade ice cream. You can also order freshly made Smoothies, Detox-Juices and also non-alcoholic cocktails. I can definitely tell you that the food blew my mind!
Bab Al Yam, Burj Al Arab 
Jumeirah Beach Road – Um Suqeim
393080 DUBAI, UAE
Open all day from 7:00 to 11:30pm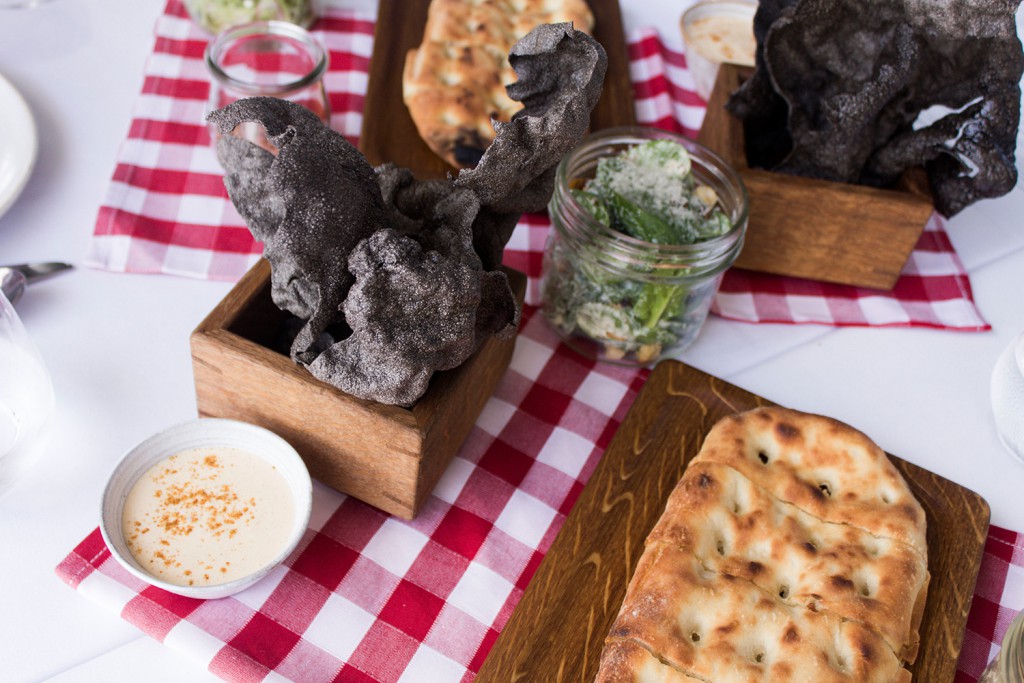 Marina Social: During your stay in Dubai you absolutely have to have brunch in Marina Social, which is located in the Intercontinental Hotel. The British-Mediterranean inspired food will taste even better here because of the hip & cool staff, the modern interior and the amazing view of Dubai Downtown. The starters are served in cute little bottling jars à la Tapas style. I can highly recommend you to try the Beef Tartar on pickled red cabbage and also the fresh & light salad of snow peas, Persian feta, mint and radish. For the main course you have to try: Shepherd´s pie and Pappardelle, brown crab, rocket & Amalfi lemon ricotta!
Marina Social, InterContinental Dubai Marina
MARINA SOCIAL Bay Central Dubai Marina Al Sufouh Road
393080 DUBAI, UAE
Open Daily from 7pm to midnight
Brunch on Friday and Saturday from 12:30 – 3:30pm
Pacha Dubai: The famous Pacha lives up to its name for sure. Pacha Dubai is not only a nightclub, it is also a restaurant, where you can gaze an acrobatic Show while fine dinning. The show is constantly changing program and is performed by talented  acrobats from all over the world. The restaurant stands up for Asian inspired cuisine. My recommendations: the freshly prepared Vietnamese Mango Salad. It´s definitely worth it to try because it taste just like at home! The Wagyu Steak with Oyster sauce and crunchy sugar peas was also really delicious.
Pacha Ibiza Dubai
Al Sufouh 1, Souk Madinat Jumeirah
393080 DUBAI, UAE
Dinner Show Tue-Sat 8pm to 11pm
Nightclub Tue-Sun 10pm to 3am
Rooftop Tue-Sun 8pm to 3am
Frioul: Frioul is a really comfortable french restaurant in the area Madinath Jumeirah. It definitely can score with its delicious food as well as its location. Especially delicate was the thinly crisp french pizza with truffle. My hint for you: in the evening it´s so worth to come here and eat out. From here you can have a directly view of the Burj Al Arab. Sparkling lights and reflections of the water will make the atmosphere extremely romantic.
Frioul Restaurant
Madinath Jumeirah, Souk Madinat
393080 DUBAI, UAE
Mon-Wed & Sat-Sun from 8am to 1am
Thu-Fri from 8am to 3am
L´Olivo Ristorante: The L´Olivo Ristorante, located in Rixos The Palm, offers an relaxed & comfortable ambience with authentic italian cuisine. On the last evening of my journey I had the honor to taste a 7-course menu. My conclusion: the Topinambur Soup was a real taste explosion throughout. It was just delightful! Even the Risotto with fresh truffle and the Wagyu Steak with Gravy Sauce convinced myself. The Chef definitely cooks with fresh ingredients and more importantly with a lot of heart.
L´Olivo Ristorante, Rixos the Palm Dubai
Palm Jumeirah
393080 DUBAI, UAE
Open Daily from 7pm to 11pm
Photo: I heart Alice / Yvi Huynh
This article is also available in German